China personal scoreboard
• Jenson Button won from pole in 2009, which was his first time in the first five in the Spanish GP. In his first eight races at Barcelona he scored just seven points.
• Lewis Hamilton finished on the podium in 2007 and '08, but was a lap down in ninth last season.
• Michael Schumacher has won the Spanish Grand Prix six times, including his first victory for Ferrari in 1996. He has out-qualified his team-mates 15 times out of 16 at Barcelona.
• Nico Rosberg has only once started inside the top 10 at Barcelona, ninth last year. His best results are sixth in 2007 and eighth in '09.
• Sebastian Vettel qualified on pole last year but finished fourth after getting stuck behind Felipe Massa for most of the race. In '08 he retired on the first lap.
• Mark Webber finished on the Spanish GP podium for the first time in eight attempts last year. His only front row start was second in 2005.
• Felipe Massa won from pole in 2007 after seeing off a first-corner challenge from Fernando Alonso, then in a McLaren.
• Fernando Alonso won the 2006 event and only failed to score in two. He has qualified inside the top 10 every year since 2003 and has been beaten by a team-mate only once (Jarno Trulli in 2004).
• Rubens Barrichello set the fastest lap last year and two of his four podiums at Barcelona have been second-place finishes behind his team-mate - Schumacher in '04 and Button in '09.
• Robert Kubica has never finished on the podium in the Spanish GP, but has also never been beaten by his team-mate.
• Adrian Sutil has only finished once in three attempts at Barcelona, retiring on the first lap for the last two years.
• Vitantonio Liuzzi has retired three times out of three in the Spanish GP. His best qualifying spot was 11th in 2005.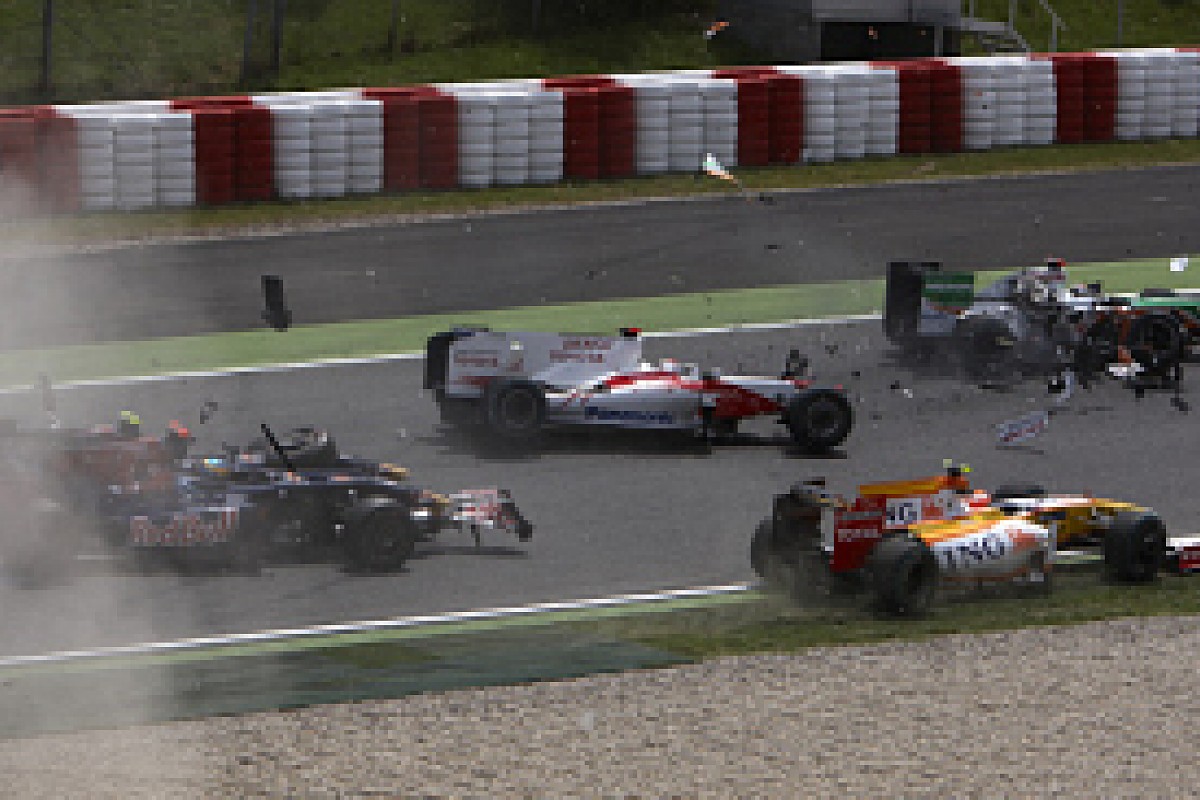 Sebastien Buemi and Sebastien Bourdais © LAT
• Sebastien Buemi was eliminated at the first corner last year by team-mate Sebastien Bourdais.
• Jarno Trulli has qualified in the top 10 at Barcelona every season since 1999, and finished third in '04 and '05.
• Heikki Kovalainen retired from the last two Spanish GPs and finished seventh in 2007.
• Pedro de la Rosa finished 11th in his first Spanish Grand Prix but has retired through accidents every year since.
• Timo Glock finished 10th and 11th in his first two races in 2008 and '09.
Team performances in Spain
• Ferrari has won the Spanish GP 11 times and has had at least one car finish in the top 10 every year since 1988. In that time, 2005 was the only year it didn't score points.
• Force India has never scored a point at Barcelona and has never qualified higher than 19th.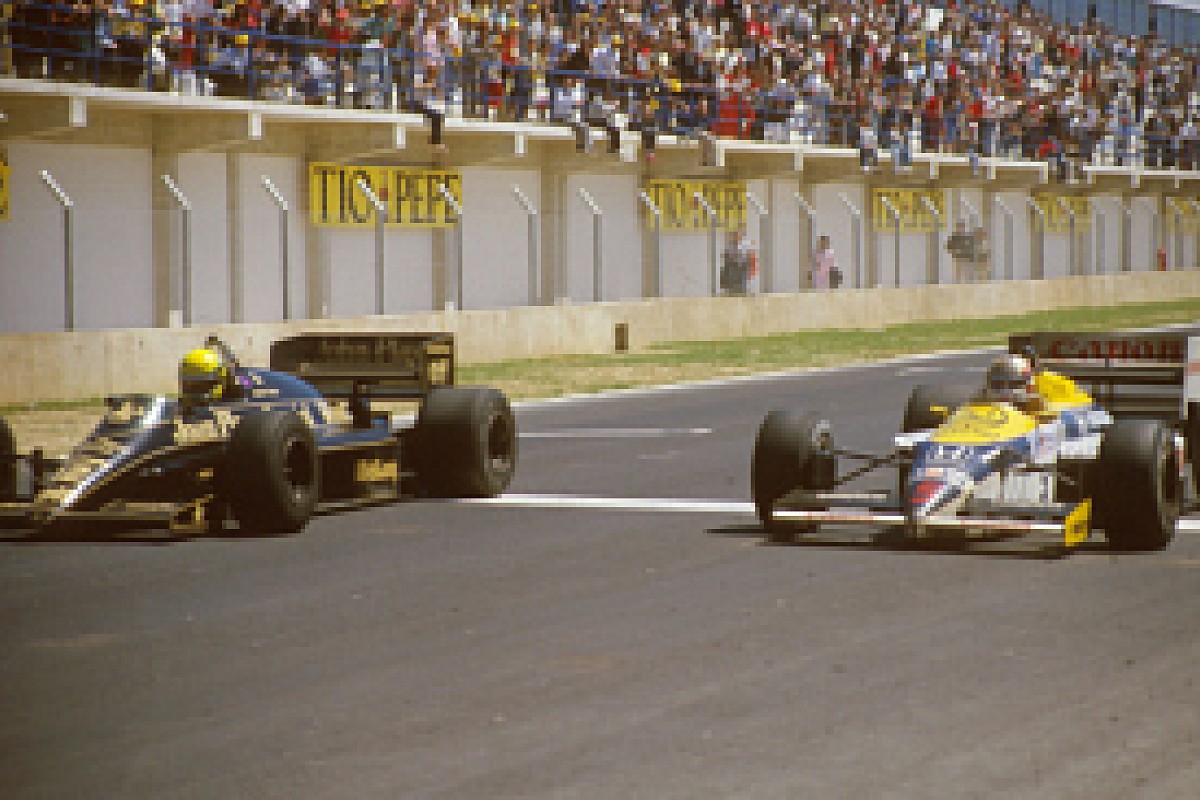 Ayrton Senna and Nigel Mansell © LAT
• Lotus won the Spanish GP six times in its previous incarnation, the last one delivered by Ayrton Senna in 1986 at Jerez - just 0.016s ahead of Nigel Mansell's Williams.
• McLaren's last win at Barcelona was 2005, when Kimi Raikkonen dominated. Last year neither car qualified in the top 10, Kovalainen retired and Hamilton finished ninth.
• Red Bull scored its first Spanish GP podium last year with Mark Webber finishing third.
• Renault won the 2006 race and since '02 has also had at least one car qualify in the top 10.
• Toro Rosso has never made it to the end at Barcelona.
• Williams has had at least one car finish in the top 10 since 1981. Its last pole and victory were scored by Jacques Villeneuve in 1997.
Other notes about the Spanish Grand Prix
• The pole-sitter has won at Barcelona 15 times in 19 years, with the other four victories coming twice from second and once from third. The winner has started from pole for the last nine years.