Following a trio of dramatic races, all of which were affected by rain either in qualifying or the race, the Spanish Grand Prix is likely to give the most emphatic indication of the real competitive order since the Bahrain GP in March.
The Circuit de Catalunya is a heavily aero-dependent circuit, which makes Red Bull comfortable pre-race favourite at a track where Adrian Newey cars have won regularly during his McLaren and Williams days.
The first race of the European season always feels like a watershed. In the past, it was often the time for teams to introduce their new cars having raced in South America with their old machinery, whereas today it is the time that the first major upgrade packages appear. If Red Bull doesn't set the pace in Barcelona, it will be because someone else has taken a bigger stride with aero tweaks.
Ferrari is the team most likely to overtake the Milton Keynes-based squad, as generally it has only been a few tenths off in qualifying. Fernando Alonso hasn't won a grand prix on home soil since 2006 and, given his pace edge over Felipe Massa, has to be considered the most likely challenger to Red Bull. Ferrari has a raft of aerodynamic upgrades for this weekend and will also continue to experiment with its version of the McLaren F-duct design concept.
As for McLaren, it needs a decent downforce gain to trouble Red Bull and has new front and rear wings. Jenson Button has claimed two wins this year largely through taking advantage of track conditions and good strategy to overcome the pace disadvantage of the McLaren MP4-25, but he and Lewis Hamilton can't rely on adverse weather conditions to help close the gap to the front.
Of the big four equips, hopes are highest for a Mercedes stride forward. As well as Michael Schumacher switching from his race chassis to the one used in testing - a move made because of damage to the underside of the chassis during the opening flyaways that was only patched up - the MGP W01s will also feature a longer wheelbase. This has been achieved not by making any change to the pickup points on the chassis, but by angling the front suspension slightly forward.
The theory is that this will move the weight distribution backwards and reduce the overload on the front tyres - hopefully leaving enough grip for Schumacher to achieve the pointy set-up he enjoys. This change should also help Nico Rosberg, as it will allow the Mercedes to put its downforce to better use without overstressing the narrower front Bridgestones.
As for the rest, keep an eye on Renault for continuing its upward curve. Although the Anglo-French outfit is not promising a special update for Spain - with its modifications modestly predicted to yield a couple of tenths of a second - it has made steady progress this year to lead the midfield scrap. With its windtunnel upgraded from old-fashioned polyester-belt technology to state of the art steel-belt, it has the tools needed to match or even eclipse the development rate of the front runners. With Robert Kubica on inspired form this year, there's no reason why Renault shouldn't expect to get among the top four teams this year.
The smart money is on the competitive order remaining relatively static. History shows us that whichever team wins in Spain generally goes on to win the constructors' championship and that the best car usually prevails.
The question is, will Red Bull's luck hold - or will it once again have a victory snatched from it by unreliability or misfortune?
Weather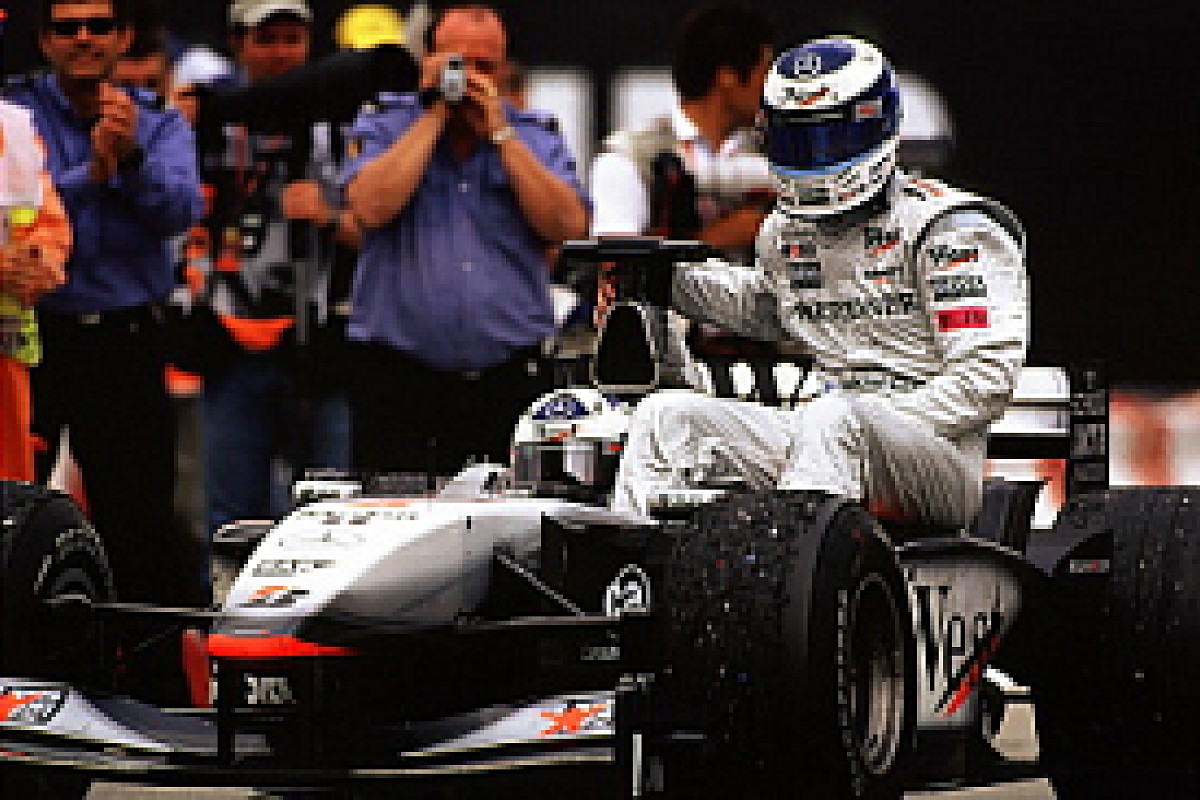 Strategy
With rain unlikely, expect a Bahrain-style race where most drivers adopt a similar strategy. The only potential curveball is that Barcelona is a track hard on tyres, meaning that those who abuse their tyres could be forced into making a second pitstop.
With overtaking nigh-on impossible at Barcelona - a move into the first corner is the best option - qualifying will be even more crucial here than usual. Expect all the runners making it into Q3 to qualify on the option (soft) tyre - unless one of the slower cars opts to gamble on the prime (hard) tyres in the expectation of being on the fifth row whatever happens.
*The score is calculated by each driver's position (1st = 1 point, 20 for a DNF in 2009, 24 in 2010, and 25 if not present). Lowest score wins.
CIRCUIT FORM GUIDE - BARCELONA
Driver
1st
2nd
3rd
4th-6th
7th-10th
11+
DNF
Jenson Button
1
2
2
4
Lewis Hamilton
1
1
1
Michael Schumacher
6
3
3
3
1
Nico Rosberg
1
1
1
1
Sebastian Vettel
1
1
Mark Webber
1
2
2
1
2
Felipe Massa
1
1
3
1
1
Fernando Alonso
1
2
1
2
1
1
Rubens Barrichello
2
2
1
4
1
7
Nico Hulkenberg
Robert Kubica
2
1
1
Vitaly Petrov
Adrian Sutil
1
2
Vitantonio Liuzzi
1
2
Sebastien Buemi
1
Jamie Alguersuari
Jarno Trulli
2
2
4
2
3
Heikki Kovalainen
1
2
Karun Chandhok
Bruno Senna
Pedro de la Rosa
1
3
Kamui Kobayashi
Timo Glock
1
1
Lucas di Grassi
A moment from history
The Circuit de Catalunya, near Barcelona, hasn't been the happiest of hunting grounds for McLaren over the past decade or so. It wasn't always like this, with Mika Hakkinen claiming a hat-trick of victories in the Spanish Grand Prix from 1998-2000. But the fate that befell the Finn as he attempted to make it four in a row in 2001 set the tone for the years to come, during which Kimi Raikkonen's 2005 triumph was the sole moment of glory.
Hakkinen's final season in F1 hadn't started well, scoring just four points as he headed to Spain for the fifth race of the season. He qualified second, behind Michael Schumacher and followed the German for the first 23 laps. He had four laps grace to try and pass the German once the Ferrari had pitted, but was unable to do so. He didn't make the same mistake at his second stop, emerging three seconds to the good after a series of flying laps before his stop on the 50th lap.
Mika Hakkinen hitches a ride home with David Coulthard after his McLaren broke down on the last lap © LAT
With the race in the bag, Hakkinen went onto the last lap delighted to be on the verge of taking his fourth Barcelona win in a row.
"I thought 'wow, I'm going to win for the fourth time in Barcelona. If that happens it's incredible," said Hakkinen. "Then on the last lap I said 'okay, now I understand, it can't be this good to be true. It looks like there was some problem with the clutch, there was nothing that I could do to try to save the situation."
The McLaren-Mercedes ground to a halt, Schumacher charged past to take his third win of the season and the gutted Hakkinen was left classified ninth, a lap down.
From the forum
Everybody gets updates, hence the status quo is unchanged. It will be a snooze and the old questions of Bahrain will come back to haunt F1 for a few days as a result. Barcelona is always the same. Always.
Disgrace
The beauty about this track is that it gives a great indication of where everyone stands. It's the kind of track that only the best cars shine on, and probably the only track that everyone knows inside out. It may be a boring race, but it is vital in regards to giving fans information on the direction the championship is taking - not to mention that because everyone expects a boring race it has the habit of throwing up the occasional surprise.
Jazza
I expect Mercedes to have a nice jump and be closer to the top. Their car seems to be the only one that has an inherent design flaw. They are fixing that with bringing the planned updates. I also expect Lotus to bridge the gap to the backmarkers. I don't expect the backmarkers to make a big jump, so a jump by Lotus will bring them much closer.
dren