When a door of opportunity opens a little, it's hard to know whether it is more foolish or more intelligent to hesitate a little before you push it wider and jump on through.

For Jaime Alguersuari, arguably one of the most improved drivers of this season - it is a dilemma he has faced twice in the space of a few months.

Door one

Imagine being offered your dream job - the very job that you had worked for since you were a little kid - but it's come a bit too early for you to feel totally comfortable taking it.

Do you grab the chance that has come along? Embrace it, try and cope as best you can but run the risk of not being able to do it to the potential you know you have?

Or do you turn it down? Instead, take the considered approach that you know you are good enough to get another chance further down the road, when you will be more prepared and better able to show what you can do?

There is no right or wrong answer - and that was the very dilemma that Alguersuari found himself in when Scuderia Toro Rosso came a-knocking last summer, in search of a replacement for Sebastien Bourdais.
Here he was, a 19-year-old, being offered the chance to race in F1 but without the wealth of junior single-seater experience of many of his peers. Furthermore, his experience of grand prix machinery was limited to a few straightline tests for Red Bull Racing and a single demonstration lap at Portimao.
Of course he was hesitant, but this was a feeling spurred by intelligence about the situation he was in rather than a lack of ambition. And, on the back of the steep rate of progress he has made this year, he readily confesses now that he not only didn't really want to be thrust into the sport so soon - but he initially actually hated being there.

"To be honest, the step into F1 was not really my decision," said Alguersuari. "I had been racing in British F3, I won the championship in my first year and Red Bull, who were my big sponsor since I was 15, they had upgraded me to the World Series by Renault.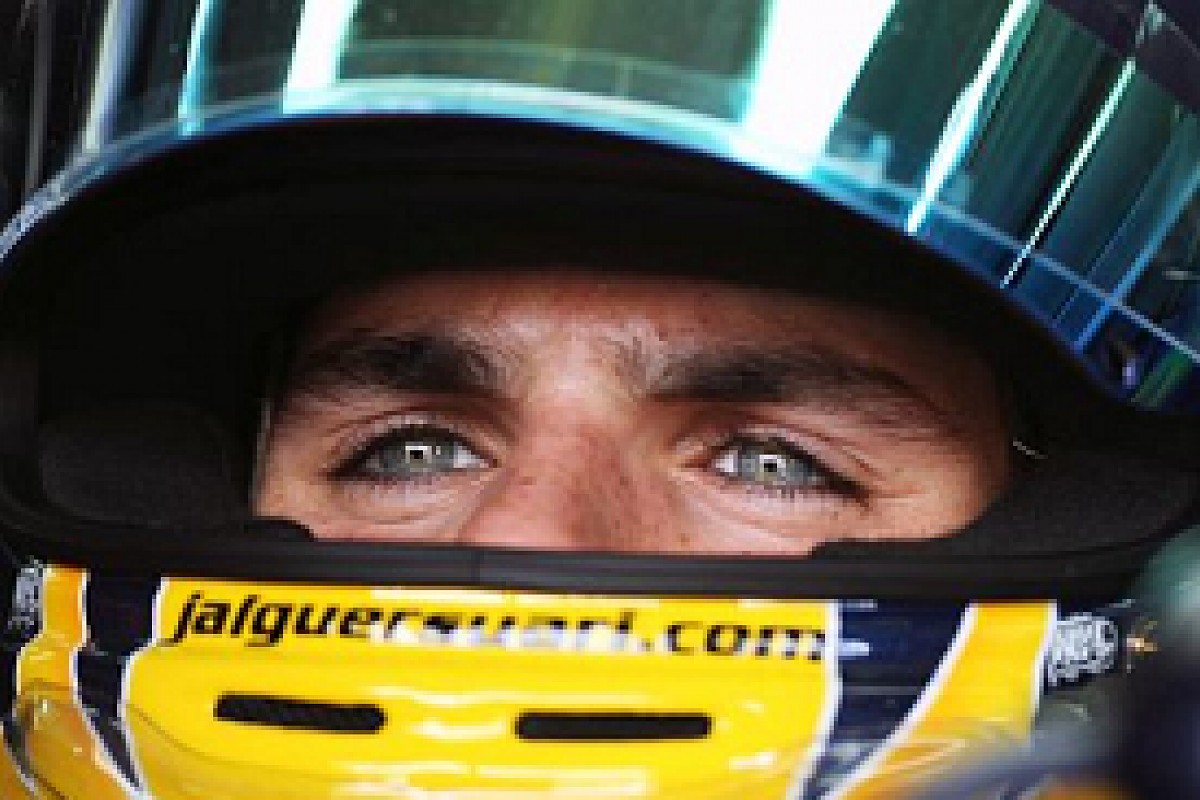 Alguersuari admits he was thrown into F1 too soon © Sutton
"The aim was still to be at the top and do a good championship, and at the end of the year maybe to do an F1 test, who knows? That was my aim, my target and I was not prepared for F1 - no way.
"Then there was one day when Dr Marko [Red Bull's motorsport advisor] called me and said 'you are going to drive in Hungary'.
"I said 'look, I am happy to drive an F1 car, because this is my life. I like to drive cars, I like to race, I like challenges, but I think this is a bit too much...'
"He replied: 'No, no, I think it is okay'.
"So I said yes, and the team gave me really big support - from Franz Tost [team principal], Giorgio [Ascanelli, technical director] and everyone inside the team. They were incredible because what could they expect from me? I had done a road show for Toro Rosso at Portimao, just one lap, and I had done some straightline testing for Red Bull Racing for aero, plus a shakedown. And then I went to Hungary."
That weekend, Alguersuari walked into a storm of controversy. The fact that he was the youngest driver ever to start an F1 race meant there was more scrutiny on him than any other rookie - and when rivals questioned whether he was experienced enough he was famously labelled by one newspaper as the 'most dangerous man in F1'.
At the time, Alguersuari brushed off the criticism and controversy surrounding him - and even his Red Bull bosses quite liked the fact that they had a driver in their midst creating a bit of a 'bad boy' image.
Yet now, Alguersuari confesses that he didn't like the situation he found himself in - even though he admits it was vital he went through this painful learning experience.

"I remember telling the team, 'I will try my best, but look, you are not going to perform with me'.

"The team replied: 'No, you need the mileage. Just finish the races'. And that was the only target during the whole year. And in the end, the results in the races were tough - to drive a heavy car was hard. Qualifying was not too bad though, for while Sebastien [Buemi] was mostly stepping into Q3, I was stepping into Q2. It was not so bad, but still there was a long way to go.

"I was not worrying about going out of F1 because Red Bull had told me not to worry and just finish the races. I couldn't do anything else - and at the time I thought it was a shame they did this to me.

"But now, looking back, it was good they did this to me - now I am happy they did because I now have the experience of last year. But at that point I was not happy - I was making myself a bit unconfident.

"I was in the press and everyone was saying that this little kid was too young for F1 - which in fact was kind of true. But then I started to understand it a little bit more and, although I am still not at 100 per cent, it is just a learning process. I am stepping up now, but my entry into F1 was always going to be historic because it was strange."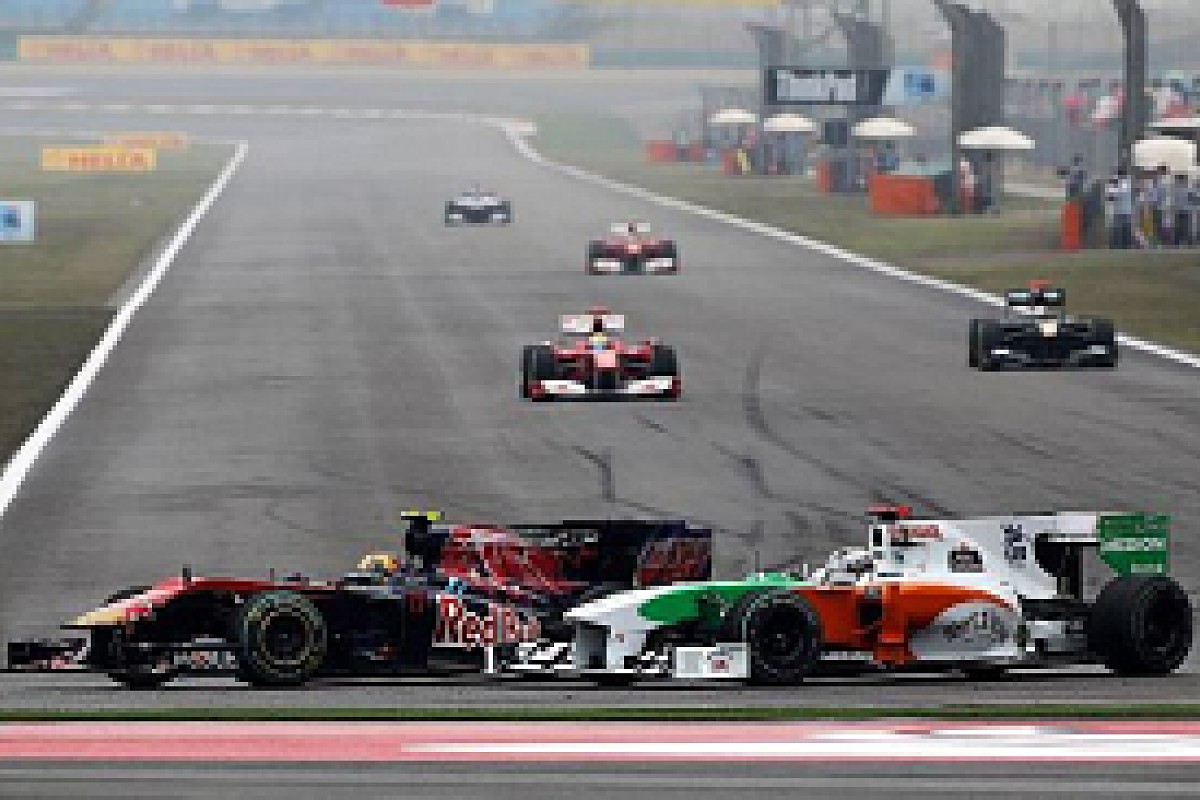 Alguersuari overtaking Adrian Sutil at Shanghai © Sutton
Door two
But while Alguersuari may have been reluctant to accept the first big opportunity of his F1 career, there was not such hesitation when it came to grabbing the chance that came his way in Australia this year when he found himself racing a certain Michael Schumacher.
Alguersuari still raves at the laps he was duelling wheel-to-wheel with the seven-time champion. Not because of who his rival was, but simply because of the invaluable lessons he took away from that contest.
"I didn't really appreciate it at the time," he said. "We were all racing together and at that point I just saw in my mirrors that it was a grey car with a red helmet. Then, when you finish the race, you realise what he did in the past, so it was just amazing to drive against him.
"Michael showed me a lot in that race. First of all about tyre behaviour, because in Australia we started on inters and then had to switch to the soft tyres because they were the fastest. But with the temperatures being so low, it was easy to grain the tyres and you needed to handle it very well.
"To understand how the tyres would behave, there is no one who could tell you better than what he was doing as he has a big experience with Bridgestone. So there was a lot gained in terms of understanding the tyres there, and also the challenge of fighting.
"The last laps were good because the tyres were a bit old, it was a bit slippery and I needed to fight very hard with Michael. Okay, I lost a point but I gained much more than this. It was incredible for me.

"He showed me how to fight. He showed me how to perform in F1. It is not that I did not know, but he showed me something that was not in my mind. In Malaysia I could feel this, I could feel what happened in Australia. That moment I was on the track fighting with him, it showed me a lot of potential."
It says much for the growing process that Alguersuari has gone through this year that he talks so candidly about his feelings - and is so willing to reveal both his reluctance to get into F1 originally, and that he learned so much from another driver. There are not many drivers who would do that.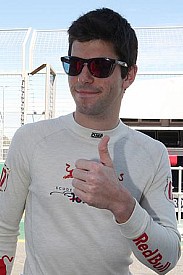 Alguersuari: Not your ordinary racing driver © Sutton
But Alguersuari is not your ordinary racing driver. He loves the fun stuff like the rest of them - with spells on the DJ mix decks a favourite - but there is an underlying intellect there too.
After all, the trip to China and the mammoth travel delays caused by the Icelandic volcano were a chance for him to read what he has labelled the best racing book in the world: Jo Ramirez: Memoirs of a Racing Man.
"It is an incredible book," he said. "That was real F1 racing, with no belts. Amazing! It is impressive to read a book like this because it gives you a good background for F1 and motorsport. It is always nice to see how was F1 before, how was it - how it worked, how was everyone working.
"It is unbelievable. It is completely different now but it is still the same story - McLaren v Ferrari. Italy v England. It is always the same story and fantastic that the story can carry on. A lot of people have passed from here since 1962, also the drivers, the engineers, the mechanics, it is impressive. But Jo Ramirez is one of the very few people who would talk about the 1960s to 2010. It is amazing."
Life is all about learning, and knowing when to grab the opportunities that come your way.