At last, it seems, the scandal surrounding the results of Singapore's inaugural grand prix - and Formula 1's first night race - has been consigned to history. But, has it really?
History does not, of course, forget such matters, and so there will always be a darkening of eyes whenever the race is mentioned. Not least amongst those most affected by the Renault F1 Team's decision to purposely crash a car to gain an advantage on the streets of the Asian city-state on that sultry evening in September 2008.
All those affected by the scandal - including (particularly) driver Nelson Piquet, race-winner Fernando Alonso, Renault F1 team principal Flavio Briatore and its executive director of engineering Pat Symonds, ex-FIA president Max Mosley and the World Motor Sport Council, and staff within the team who knew both in advance and subsequently of the plot - will forever be tainted by the plot, and the manner in which the entire affair, from its initiation to announcing an appeal of the judgements handed by the Paris Grand Instance Tribunal, took place.
Flavio Briatore and Nelson Piquet © LAT
There are those who believe that what has become known as crashgate will be forgotten in the mists of time, but such amnesia is the product of a perfect world - and grand prix racing is far from being perfect, let alone being a world unto its own (and, thankfully, never will be).
After all, has the lottery scandal surrounding the 1933 Tripoli Grand Prix ever been forgotten? Allegations of race fixing for monetary gain still linger almost 75 years on...
Then there is the question of the civil case filed against Renault F1 Team for 'Damages (including aggravated damages) in relation to a Press Release written or caused to be written and/or caused to be published on 11 September 2009...' by the Nelsons Piquet on March 9, instant with the Queen's Bench Action Department in London's Strand district.
True, the amount is derisory, being limited to just £200,000, or less than a handy F1 driver would earn simply for qualifying for a single grand prix, but the bottom line is that unless settlement is reached by the team and the Piquet Souto Maiors père et fils - none of whom were party to the plea bargain struck between the FIA and Briatore/Symonds - the matter is set to linger even longer in London. And who knows what worms could then crawl out of the woodwork?
There is obviously a chance the parties will settle in the interests of the sport, but that would entail an admission of corporate guilt by Renault on behalf of its ex-managing director, whose plea bargain was conditional that the FIA accept that he held no personal responsibility for the plot and had acted purely in his capacity as an executive of the French company's F1 team.
The relatively minor amount - versus the Piquets' personal wealth - suggests they are not out for enrichment, but would rather see what they see as injustice committed against their combined reputations overturned in a court of law, and as such they are unlikely to accept an out-of-court settlement. Whether Renault (as a corporation) will accept culpability for an allegedly self-serving release issued by one of its officers is another question. So, this one, and therefore the entire saga, seems set to run for a while yet...
Of more fundamental importance is, though, why the FIA dropped its appeal, for, while the plea bargain is a rather more elegant solution, it raises certain questions, not least whether the sport's governing body had been advised by its battery of lawyers that it was unlikely to win the appeal. One does not, after all, bargain one's way out of such a high profile and crucial issue, one which strikes at the very heart of Mosley's governance style, if one is set to win.
Yes, the FIA had already begun wide-sweeping internal reform, suggesting acceptance, if only tacit, that its previous process was flawed, but even here the question is whether the proposals for a code of disciplinary practice as laid before the WMSC on March 11 go far enough.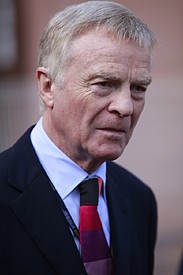 Max Mosley © LAT
For example, sources suggest that the hearing will be held in camera, with full confidentiality to be respected by all parties, including, crucially, third parties. This obviously raises further questions, for full transparency should surely be just that, and while hearings cannot, for obvious reasons, be thrown open to the public, such proceedings are surely of interest to the public and such should surely be reported factually.
Then there is the question of the FIA president being both investigating officer and prosecutor. Surely the head of such an august body should be above investigations, and given the structure of the FIA, its WMSC and his wider duties, should the task of prosecutor not be delegated within the WMSC, possibly the deputy president?
After all, the president of a country hardly acts as PI Joe and Atticus Finch rolled in one in every matter brought before the courts under his jurisdiction, but delegates such matters - and the FIA president undoubtedly enjoys statesman-like status.
Against this background, could it be that the FIA chose to bargain with Briatore/Symonds rather than have a Parisian court hand down guidelines as to revised procedures, particularly with the French language taking precedence over English in the event of disputes, and legal recourse against FIA judgements being via the French courts?
The issue of Briatore/Symonds is equally intriguing. While the latter handled himself with dignity both during the investigation (which began in Spa-Francorchamps in August 2009) and subsequently, the same can hardly be said of the former, whose brashness while under fire certainly added fuel to the flames. And, while some lauded his pyrrhic victory in Paris in January, a person is still perceived to be guilty, even when freed on a technicality. It is not even as though the Italian could hide behind an 'unproven' verdict.
Having admitted guilt, even in an executive rather than personal capacity, the 60-year-old (on Monday) is effectively banned from operating directly in any form of FIA motorsport until the end of next year (and F1 specifically for another 12 months, by which time he will be almost 63. So, will we see him back in an F1 paddock?
For starters he is (still) close to Bernie Ecclestone - whose 80th birthday beckons within about six months - and then 2012 coincides with the end of the current Concorde Agreement, which Briatore played a role in formulating. Could he thus be delegated by FOTA to renegotiate the contract's successor? Alternately, could he sub-contract his services out to teams via a third party entity much as Symonds is permitted to do?
After all, no court - Parisian or otherwise - is likely to uphold a ban on a man working within F1 if legitimately employed by a company rendering services to the business of F1. So, yes, despite his protestations to the contrary in January, the chances are Briatore will be back in F1, and before the end of 2012, too.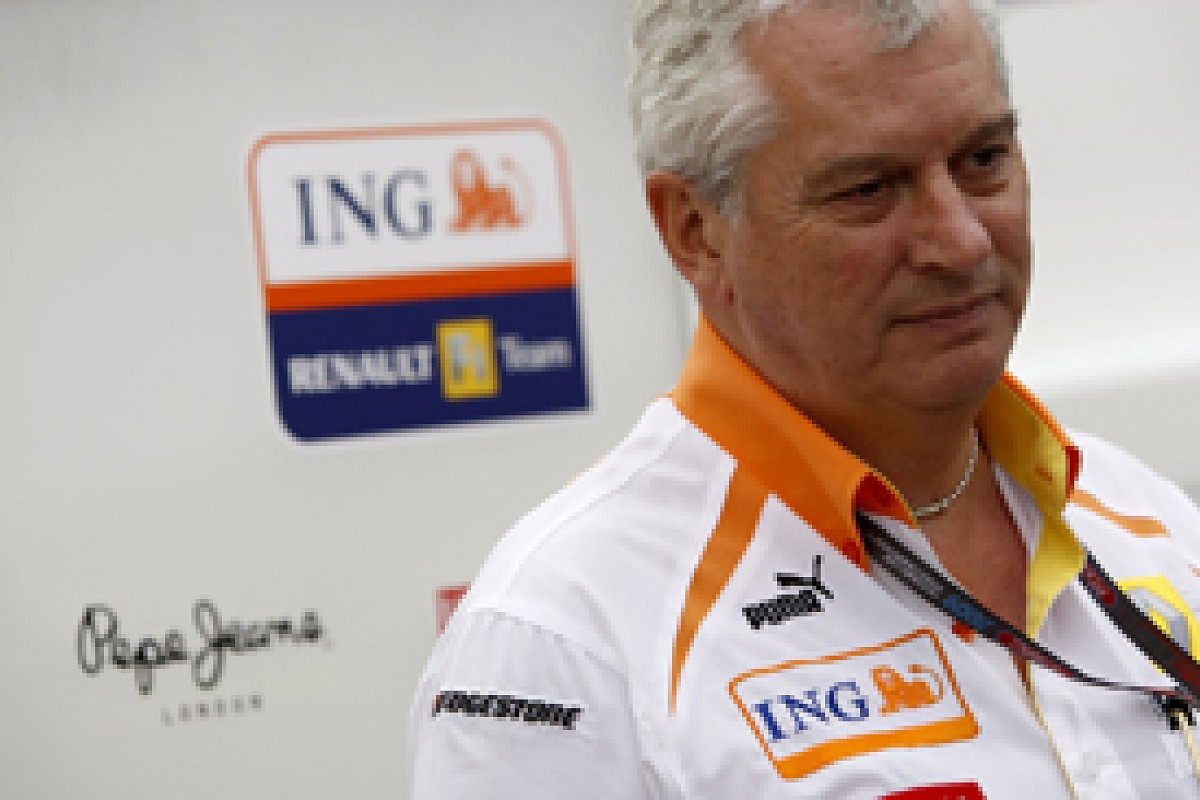 Pat Symonds © LAT
Symonds, can, as detailed, be active in the sport in a consulting capacity before end of 2012 and return in his own right thereafter, and thus justice will be seen to have been done, for he would have effectively served a ban seen to be commensurate to his (admitted) part in the affair.
Finally, has the sport now experienced the full aftermath of Mosley's reign, or could there be still more to come?
Consider: the sole supplier tyre regulation imposed under his watch could realistically result in F1 having no rubber to race on within nine months; the much vaunted 13-team grid is not; KERS is still on ice despite the hundreds of millions spent on it at Mosley's urging, and the bans handed down against Briatore/Symonds were overturned in a Parisian court, which found against the very governance system introduced during this qualified barrister's presidency.
Ironic, is it not, that at the very time Mosley is campaigning to restrict press freedom through the European Court in Strasbourg, his final FIA judgement was effectively reversed by the FIA which entered into a plea bargain rather than face scrutiny in the Grande Instance.