The first time the Formula 1 World Championship pitched up in Malaysia in 1999, it was setting foot in a far-off outpost of what was then very much a eurocentric series. That year, 11 out of 16 races were staged in the "old world" of Europe and this was the first time that F1 had visited this part of the world save for the well-established races in Japan and Australia, two countries that should be regarded as geopolitically distinct.
Sunday's race will be the 12th world championship Malaysian Grand Prix (although the race can trace its history back to 1962, when it was first held on the Thomson Road circuit in Singapore that was then part of the Federation of Malaysia), and although it still has the feel of a "new" race it is now only the eighth youngest on the calendar. Since that first Malaysian Grand Prix, Bahrain and Abu Dhabi in the Middle East, plus Singapore, Turkey China and, soon, South Korea and India have come into F1. With fewer than 50% of the races now staged in F1's European heartland, the sport's geographic fulcrum has shifted east.
It's fallacious to use broad brush-strokes when talking about Asia and the Middle East, which encompasses more than 50 countries. After all, had you travelled from the Silverstone season-opener of that inaugural world championship in 1950 to the finale at Monza (ignoring the Indianapolis 500, which was granted grand epreuve status and that no Europeans entered that year), you would have travelled less than two-thirds of the 6350kms by air that separates Melbourne from Kuala Lumpur.
But the rise of F1 in a region that spans from the Middle East to South East Asia has been clear over the past decade, and it's a rise that is particularly appealing to sponsors who are keen to capitalise on emerging markets. As far as F1 is concerned, it's good news for the sport commercially, even if few companies from these new countries have come on board as sponsors, as Williams chief executive officer Adam Parr explains.
"There are direct and indirect effects," he says. "From a purely commercial point of view, the fact that there are different circuits queuing up to host a race is very good for us, and it means that the fees improve. Although people complain about that, the fact is that running an F1 team is very very expensive. If people want that kind of technology and the show that they get now, they have to pay.
"We haven't seen a lot lot of sponsors from Asia, outside Japan, and the reason for that is that there are not many global brands. For example, in Malaysia you've got Petronas and Air Asia, but it has not got the depth that you have in the United States or Europe.
"The other element, which is harder to measure but is very significant, is that our sponsors want the global audience and they want that audience to be where their markets are. Overall, the fact that the sport is more global is very positive from a commercial perspective.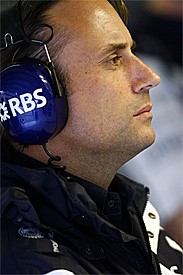 Adam Parr © LAT
"From a sporting perspective it's great because you get the variety of weather, different types of track. The settings of the races are an important part of the show, whether it's Singapore, here, wherever."
In Malaysia, the sport has taken root in the popular consciousness. In the build-up to this weekend, the local newspapers and radio have brimmed with coverage, with Fairuz Fauzy's Friday morning practice outing for Lotus one of many stories to attract interest. He believes that the understanding of the sport in the country has improved massively since the days when Minardi driver Alex Yoong was harangued for his failure to win races in an uncompetitive Minardi in 2001 and 2002. The proof, Fauzy believes, will be in the colours sported in the grandstands on race day.
"The knowledge of F1 has increased a lot," says Fauzy. "At first, it was all about Ferrari; now you have the whole spread with Renault fans, Sauber fans, everyone. There are still a lot of followers for Ferrari, but it's great to see such a range because it shows that the interest is there.
"It has changed a lot. Back then [when Yoong was racing] people expected to win if they put money in and they didn't understand the difference the budgets make. At Lotus, we do quote a lot of PR to explain how the development process works and what it takes to build an F1 car because the media now realises how difficult it is to do well in F1."
The positive reaction to Heikki Kovalainen's 13th place finish in Australia backs this up, and proves that Malaysia is now a far more mature market than it was when F1 first came here. Attendance has edged up over the years, with 80,000 for that inaugural race rising to a peak of almost 127,000 in 2009. But why should F1 care?
For a very good reason - like many in the region, Malaysia has grown significantly in economic terms over the past decade, meaning there are more people with the money to spend on the products that F1 showcases through sponsorship. The fact that the race is in Malaysia is not directly beneficial, but its effect on interest in a country with a population pushing 30 million, all with a little more money to spend every year, is good news for sponsors.
"Most sponsors look at the TV audience," says Parr. "The fact that the race is held in Malaysia, as opposed to somewhere else, doesn't necessarily have a huge impact. But what is important is that there is a lot of interest in F1 in Malaysia because it's well established."
But when it comes to the sport wanting to establish itself, one country yet to hold a grand prix stands head and shoulders above all others...India. Parr describes it as a "must-have", and now it's a "will-have", with a work on a track close to New Delhi well-advanced and the first Indian Grand Prix slated for late next season.
F1 already has some profile in India, with the arrival of the country's first F1 driver - Narain Karthikeyan, who continues to have a high profile in India - with Jordan in 2005 setting the ball roll. The success of Silverstone-based Force India over the past 12 months has helped, and Karun Chandhok has further boosted interest at home by coming in with HRT this year.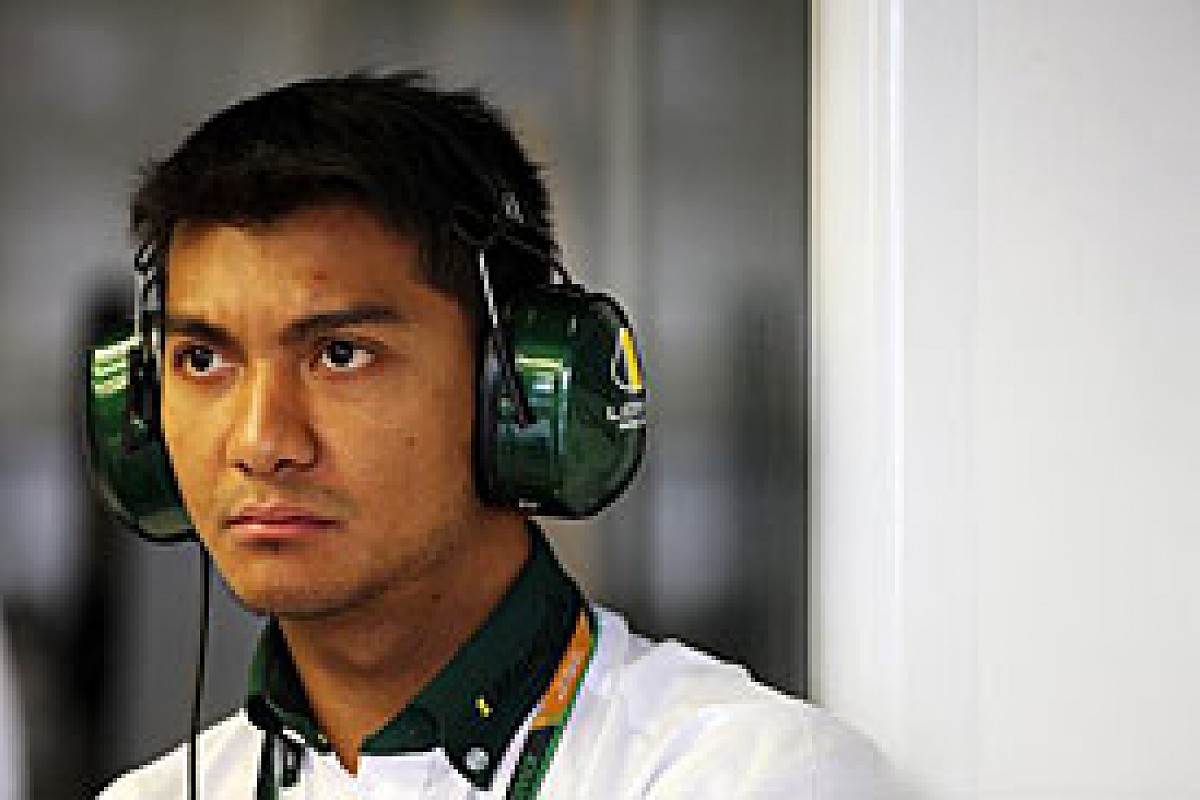 Fauriz Fauzy, Lotus, Malaysian GP © Sutton
He believes that interest in the sport will explode once India has its own grand prix - far more so than it has in China where, frankly, the local interest in the sport is marginal (but remember that, as Parr points out, China is still generating revenue for the sport just by holding a race).
"There is interest in F1 in India, but there is a difference," says Chandhok. "We know what it's like to see and hear F1 live, so having a grand prix in India will allow people to see and feel that for the first time. That makes it real and will have a big effect.
"The skeptics will say that this didn't happen in Turkey or China, but in India there is already interest. In Malaysia, Singapore, Bahrain and Abu Dhabi, so many Indian people fly to watch the races. In Singapore, for example, last year 18,000 flew there to watch the race. I'm sure that we can find 100,000 people to come to watch the Indian Grand Prix.
"That interest is great for the sport because if you look up and down the paddock, every major sponsor that is on a car, or every manufacturer, is selling products in India. The middle-income group is prime target audience for them. So there is a large market potential there that you don't have in many other countries."
India is something of an odd-one-out when it comes to F1's new world. Whereas Malaysia, Bahrain, Abu Dhabi, China, Singapore, Turkey and South Korea came onto the calendar as government-funded initiatives, the Indian Grand Prix is a purely commercial venture. It seems that a grand prix in the country serves the purposes both of F1 and of the company operating the project, Jaypee Group.
"It's a hugely powerful market," says Mark Hughes, now in charge of the Indian Grand Prix track and something of a specialist in new races having previously worked at both Abu Dhabi and Bahrain. "The economy hasn't suffered like the rest of the world and the numbers in India are mind-boggling in terms of commercial sponsorship and opportunities. BMW and Mercedes have, in the last couple of months, seen something like a 33% increase in sales. There can't be many markets in the world that are increasing luxury car sales at the moment.
"There are companies that want exposure to that market. Red Bull has held events there recently, as has Renault, Lewis Hamilton was there with Vodafone last year. If you look at the potential for the telecommunications industry - with 1.3 billion people and the mobile phone becoming more affordable, who wouldn't want a share of that market?"
The market, not just in India, would be further stimulated by having more drivers from the region. Although Japanese drivers have long raced in F1, albeit with only occasional success, the rest of the region has been sparsely represented. Yoong, Chandhok and Karthikeyan are the only to have started grands prix, and Fauzy, who is the man closest to joining that elite group, reckons that Asian drivers should accelerate interest in F1 in this part of the world.
"What I would like to see in F1 now is more Asian drivers - there are too many from two or three nationalities," says Fauzy."It should become more spread out, which will help the sponsorship and the marketing in the sport. You never know, in 3-5 years time you will see some F1 drivers from the Middle East and South East Asia. There is a positive progress there. If that happens, I'm sure it won't be long before we have an F1 race in Indonesia."
Chandhok agrees that a driver from one of the countries in this region being successful could have a huge knock-on effect.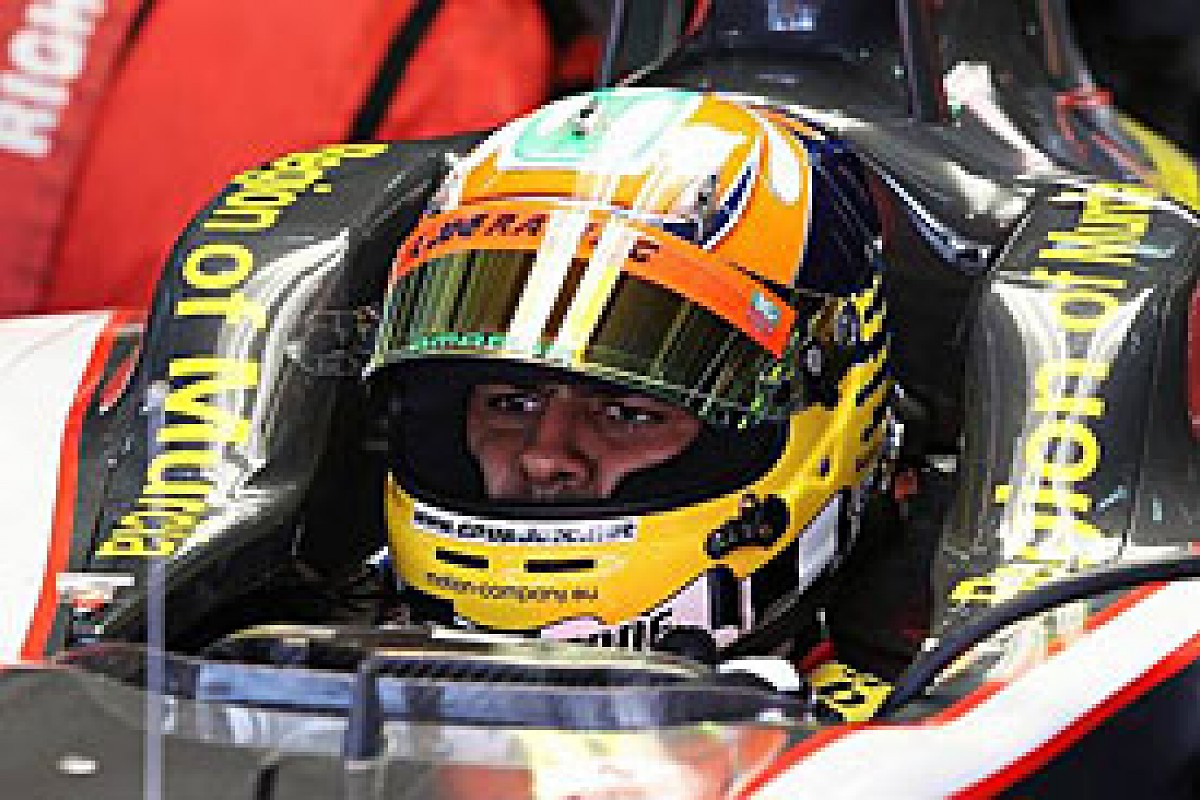 Karun Chandhok, HRT, Malaysian GP © Sutton
"There's no historical evidence for it, but I believe that it would make a big difference," he says. "Look at what happened in Germany with Michael Schumacher's success and in Spain with Fernando Alonso. Now there are a lots of German and Spanish drivers up the grid. I remember watching the 1991 Spanish Grand Prix and there wasn't much of a crowd. Since Fernando came along, it has been a sellout."
A grand prix winner from the region may be a little way off, but there is no sign of the sport's success in the region slowing up. Growth is the key to economic success, and although the traditionalists might scoff, these new races do add something to the calendar. Something that another half-dozen races in Europe would struggle to match.
"The skeptics who say that we shouldn't be leaving Europe are all the traditionalists, aren't they," says Chandhok. "We shouldn't be leaving places like Spa, Monaco, Monza and Silverstone behind because that is part of F1 is about. But look at cricket. The traditionalists say that Twenty20 cricket is a joke and that everyone should play tests, but at the end of the day T20 is what everyone watches. Motorsport has to evolve."
With more countries keen to help F1 with its evolutionary progress, the problem for the sport might not be where to expand into, but how to fit them all in. With money becoming tighter, F1 needs to remain open to these new markets to ensure that it continues to thrive. Although the traditionalists might baulk at a calendar with no French Grand Prix, but with a race in Bahrain and Malaysia, they would be even more outraged where there no F1 at all.
"I want to see us adding some more races," says Parr. "I want to see us going back to the United States and Russia. We'd love to get back to France as well. We might see a quite significant expansion of the calendar.
"God knows how we will cope, because it's pretty full-on already with 19 races!"
New races should not be regarded as destroying the heart of the sport. After all, over a decade on, the Malaysian Grand Prix feels like it really belongs in F1. And that is proof, if any were needed, that the sport's future need not lie exclusively in Europe.