Two years ago to the month, Vijay Mallya watched the team that he had taken over five months previously make its grand prix debut in Melbourne after its rebirth as Force India. His cars were a country mile off making Q2 - the fastest was over one second away - and come Sunday the Force Indias managed a grand total of eight laps between them.
Today, only Melbourne's gloomy weather gave Mallya reason for disappointment as he watched his team prove once again - if it still needed to - that it must now be regarded as a serious player in Formula 1 rather than as a mere over-achieving curiosity.
Adrian Sutil reached Q3 again in Melbourne © Sutton
Adrian Sutil will start Sunday's Australian Grand Prix from 10th on the grid after his fifth Q3 appearance in seven races, a run that stretches back to his front row start at last year's Italian Grand Prix. That the German was disappointed not to be two or three places better off in qualifying underlines just how much progress the Silverstone squad has made.
A few years ago, there was a perception that the team that once won four grands prix - and even flirted with winning the world championship with Heinz-Harald Frentzen in 1999 - in its Jordan guise was locked into an inescapable spiral of non-achievement that would eventually end in oblivion. And you wouldn't be blamed for drawing that conclusion.
Jordan sold the team to Russian-born Alex Shnaider before the 2005 season before Dutch micro-volume car manufacturer Spyker took over in late 2006. In October 2007, it was Spyker out and Mallya in. He took a 50 per cent stake in the team, with Michiel Mol (and family) owning the other half - but there seemed little cause for optimism after a run of three seasons that had yielded two 'real' points (discounting the 11 scored in the farcical six-car United States Grand Prix in 2005).
The 2008 season did little to change that perception, with Giancarlo Fisichella and Sutil managing nil points, but the performance that season galvanised Mallya into making changes that he believes has set the once serially non-achieving team on the path to redemption.
"The first year was not a true Force India year; it was more of a Spyker year," explains Mallya. "When we acquired the team at the end of 2007, I inherited everything and the 2008 car was almost a Spyker 'B chassis'. There was nothing dramatically different and we were running around at the back of the field.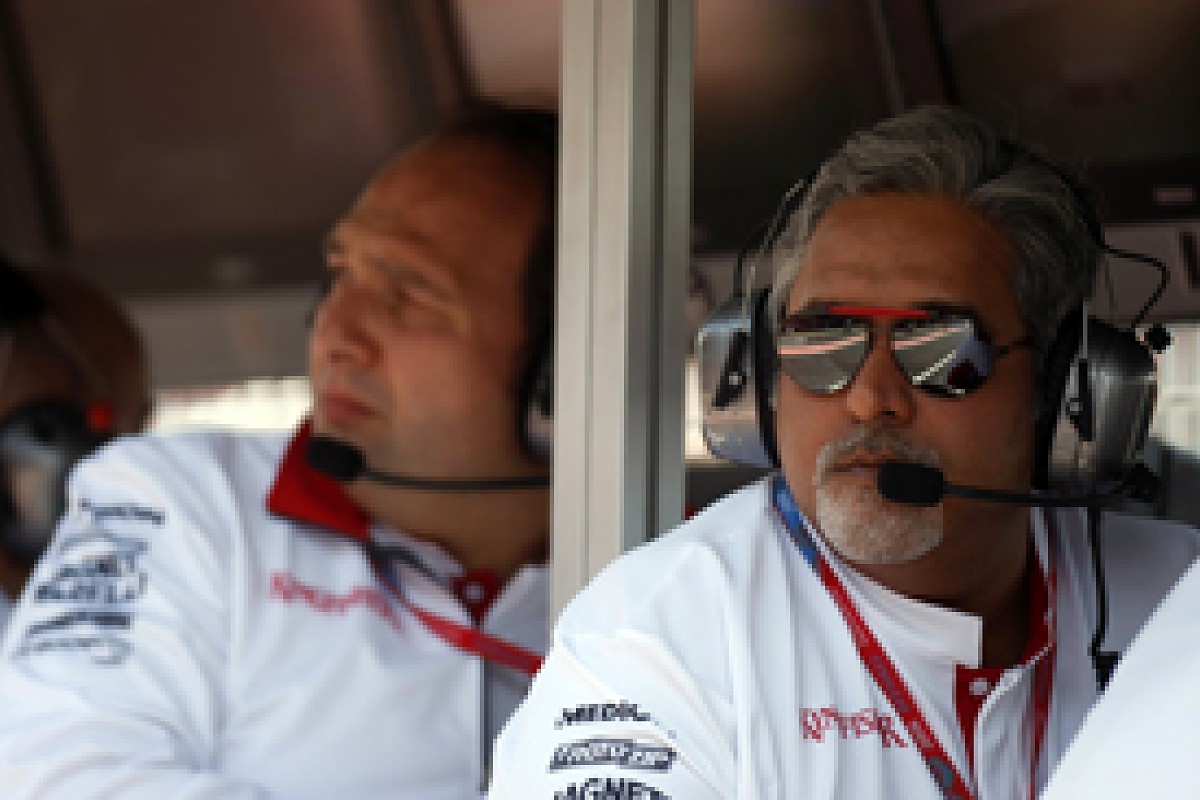 The Kolles/Mallya partnership was shortlived © LAT
"The then-management kept explaining to me that we would improve, but by the Monaco Grand Prix I ran out of patience. I said 'I'm hearing all this and I don't see any improvement - either tell me what needs to be fixed or fix it'.
"They gave me a lot of explanations, but ultimately the track performance did not reflect any of these promises or the level of optimism. I had to make a call, and by September 2008 I said enough is enough and we made some very serious changes to the team's management. We wanted a new direction, we wanted to start from scratch."
Even though Force India did make some progress during the 2008 season - ending up within two seconds of the outright pace - big changes followed. Out went Colin Kolles, team principal since 2005 and now boss of the new HRT outfit, along with technical director Mike Gascoyne.
Mallya took over the team principal role - although in a less hands-on operational capacity than Kolles had done - with McLaren's Simon Roberts seconded from the Woking-based outfit as chief operating officer. The arrival of Roberts (who left at the end of last season and was succeeded by ex-Honda man Otmar Szafnauer) was part of a deal with McLaren-Mercedes that gave Force India use of the German engines. That deal was one of the keys to the team's improving form.
"We knew that 2009 would be a new start as far as regulations were concerned," said Mallya. "We needed a new engine and signed a supply deal with Mercedes and a consultancy with McLaren Applied Technologies. It really was a new start in absolute - not metaphorical - terms.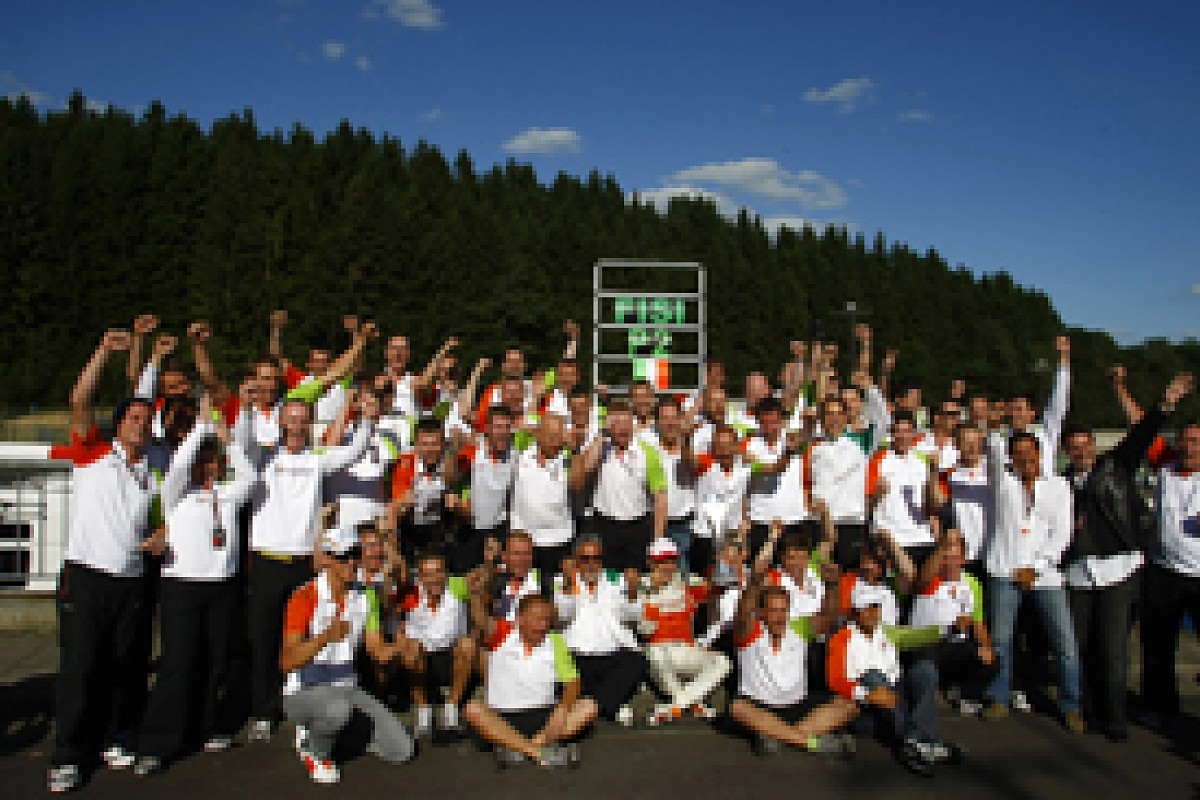 Force India celebrates its amazing result at Spa in 2009 © LAT
"I said that we would like to score points. We not only scored 13 points, but we also had a pole position, a podium and a fastest lap, which was certainly not something that I expected.
"It was a nice surprise, but it was also a huge morale boost for the lot of the guys in the team. Having been backmarkers for five years, there was frustration and the minute that we started showing in the second half of 2009 that we could compete, I saw people getting hungry for performance. That led to a huge reinforcement of commitment and dedication."
Force India has perhaps not had the credit that it deserves for its improvement, partly because some have seen the team as 'McLaren lite'. But it's a logical fallacy to assume that a technical partnership automatically means that Force India has a conduit to McLaren designs. No form of customer cars are legal in F1, and on the team's day of days at Spa, when Giancarlo Fisichella finished second from pole position, Mclaren struggled badly at a track that played into Force India's very aerodynamically efficient design.
"There are very clearly specified dos and don'ts in the Concorde Agreement, so we have had to be very careful about what we can get from McLaren and what McLaren can reasonably give us," says Mallya. "We stand on our own two feet; we design and build our own car - McLaren does not and cannot do that for us.
"Where the agreement with McLaren Applied Technologies has been a tremendous help is that, as well as the Mercedes engine, we have got the McLaren gearbox and hydraulics, all of which has led to a huge improvement in our reliability, which has to be one of the major points of concern in the past. To that extent and within the framework of the rules it has been a wonderful partnership."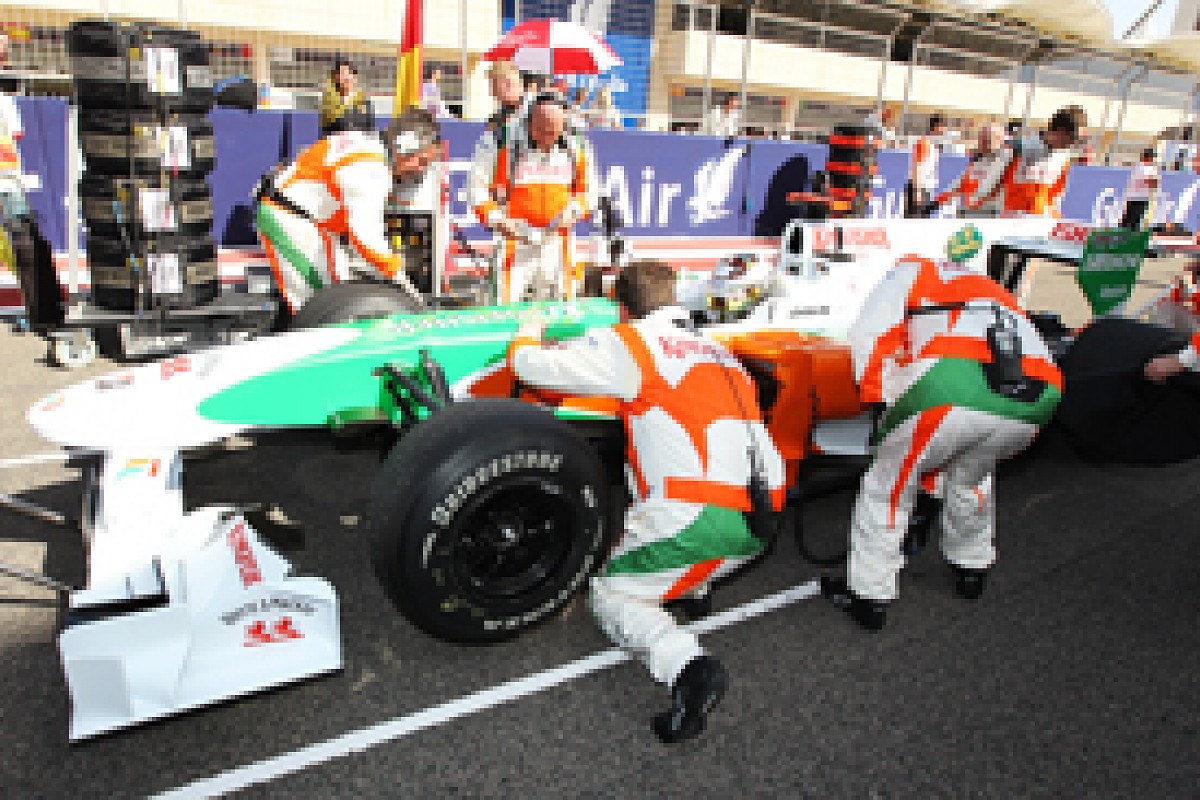 Force India remains a relative underdog © Sutton
This season, Force India has been further boosted by a deal to use Tata-owned Computational Research Laboratories to increase its CFD capability by as much as 500 per cent. Although still lagging some way behind the big teams, it's another step in the right direction.
Force India is living proof that the gap between the haves and the have-nots its closing up in F1 - a little - although Mallya is under no illusions of just how tough it will be to take on the likes of Ferrari, McLaren and Mercedes. The signing last year of a resource restriction agreement by the Formula One Teams' Association members is no guarantee that the Force will continue to grow stronger.
"I am a believer that money cannot necessarily buy performance," says Mallya. "I was appalled by the level of expenditure that some of the big teams were incurring without necessarily having anything to show for it. We were on a tiny budget compared to the hundreds of millions spent by the bigger teams and yet we were nibbling at the heels of them last year.
"Even though the resource restriction has kicked in, many of the teams have got a major head start that is not going to be written off. They have huge facilities and although they maybe have to reduce the level of use of them, these facilities still exist. So don't believe that their performance is going to drop commensurate with the budget cap because they have a lot more historically and in-house which they will use.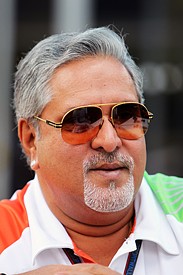 Vijay Mallya © Sutton
"So we have to keep fighting. We cannot sit back and hope that because others have to cut their expenditure and come closer to what we spend that we are going to have an advantage. We shouldn't be thinking about that. We should be thinking that we are going to fight for every place and do everything to improve ourselves."
Nonetheless, Force India is still punching above its weight. After Vitantonio Liuzzi's ninth place in the Bahrain Grand Prix, it holds fifth place in the constructors' championship. Although the big four teams are within striking distance, the real prize this year is to hold on to that position and finish ahead of the likes of Williams, Renault and Sauber over the whole season.
"I said that in 2010 we should aim not only to be in the points regularly, but also go for a podium or two," says Mallya. "In terms of objectives, we can now realistically target fifth in the constructors' championship, which would be a humongous improvement from where we started.
"There's no harm in aiming high. It's achievable and that's what we are going for. The days when I used to sit here and hope that we will get into Q2 are gone - now I am hoping to put both cars into Q3. It has been a dramatic step forward and I'm very pleased about it."
The team's success is fantastic news for India, which will hold its first world championship grand prix in 2011. Mallya certainly believes that the decision to brand the team Force India has helped raise interest in his home country. The team's success is playing a major role in giving F1 traction in a country of over one billion people, a positive development for every team in the paddock.
"It's a combination of the team's vastly improved performance and the fact that the Indian Grand Prix circuit just outside Delhi is being constructed and is no longer a paper project," says Mallya. "The combination of these factors has led to a tremendous increase in interest in F1 and Force India in particular."
But the big question is, should Force India continue its current upward curve, is a podium or even victory in the first Indian Grand Prix something that Mallya dare think about? It sounds too good to be true, but it's a sign of the team's progress that the idea doesn't sound as fanciful as it would have done a year ago.
"I would certainly be the happiest man in the world if we were able to win the inaugural Indian Grand Prix," says Mallya. "Is it possible? Yes, it is. Is it realistic? I believe that it is. It would require an enormous amount of hard work, but it's at the end of the 2011 season, which gives us plenty of time. Let's just hope for the best!"