McLaren
This year's season opener will be the first time McLaren has fielded two British drivers since Long Beach 1980 (John Watson and Stephen South). The only other instance of McLaren running two British drivers was at the 1971 British GP (Peter Gethin and Jackie Oliver).
John Watson, Long Beach 1980 © LAT
This year McLaren also becomes the first to have two world champions side-by-side since it ran Ayrton Senna and Alain Prost in 1989, with notorious results.
McLaren could also become the second team, after Ferrari, to reach 70,000 laps raced. It is currently on 69,930. Lotus is third with a mere 55,917. The team will also be targeting 300 races led. It is currently on 287, with Ferrari way out in front with 375.
Somewhat easier will be posting a fastest lap; 2009 was the first year for 12 seasons in which a McLaren did not record a single fastest lap.
Jenson Button, meanwhile, will drive for his seventh team when he gets in the car at Sakhir. His effort is equalled by Giancarlo Fisichella in recent times. Neither of them, however, seems likely to top Chris Amon's all-time record of having run for 13 outfits.
Mercedes
Mercedes make a welcome return to the sport it dominated in 1954-55. With nine wins already, a 10th and 11th this year would equal old rival Alfa Romeo in the all-time stats.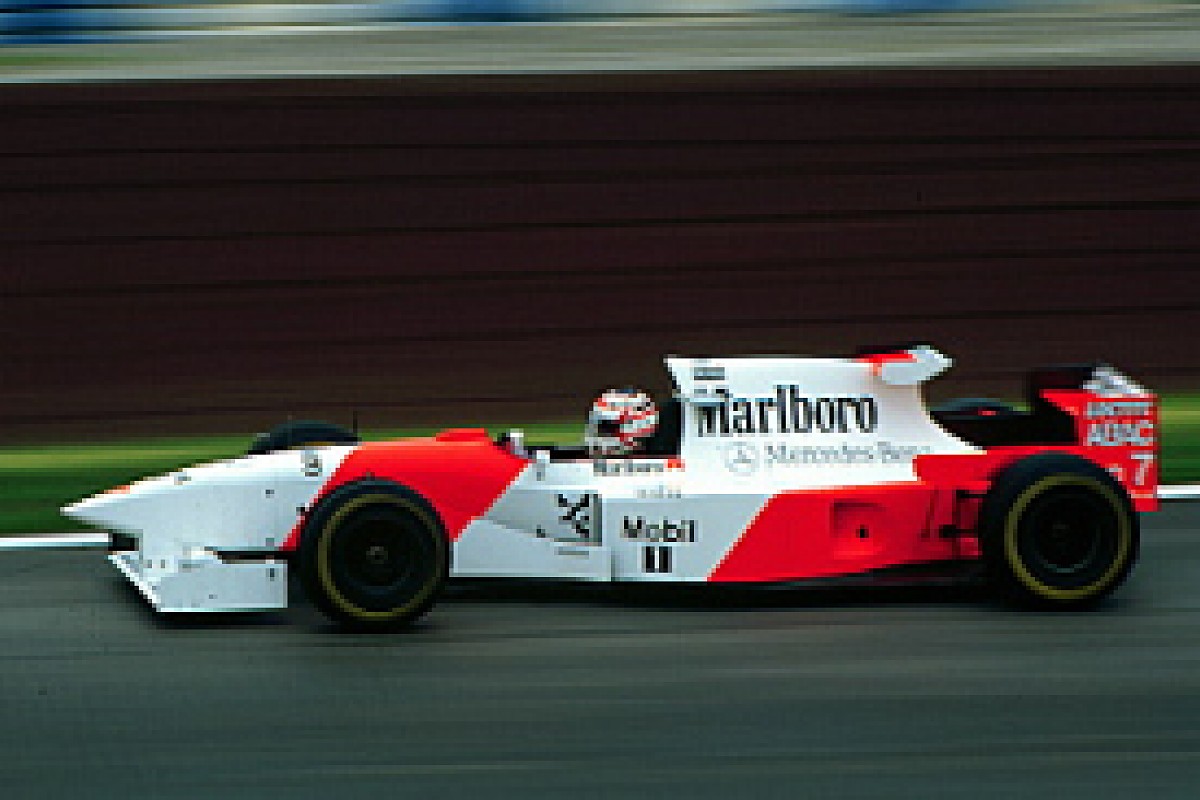 Nigel Mansell, Catalunya 1995 © LAT
Michael Schumacher becomes the first driver in his 40s to begin a race since Nigel Mansell did so at McLaren in 1995. Schumacher and Nico Rosberg combine to form the oldest driver pairing in the field, despite Rosberg being the sixth youngest.
There are few records Schumacher can still beat as he is already the leader for wins, poles, fastest laps, podiums, front rows and races led. But he still needs two more blistering qualifying sessions to make it to 70 poles, another two race starts to make it to the 250 mark, and another nine wins to make it an even 100. He has recorded nine wins in a season in no fewer than five times: 1995, 2000, 2001, 2002 and 2004, when he blitzed the opposition with an all-time best of 13 victories.
The all-German line-up of Schumacher and Rosberg is the first since Spyker ran Markus Winkelhock and Adrian Sutil at the Nurburgring in 2007.
Red Bull
Red Bull is due to make its 100th start in Hungary this season, an event at which Mark Webber will also mark his 150th. Vettel's 50th should come in Turkey, by which time he will hope to have scored his 10th podium finish, as he is currently on nine.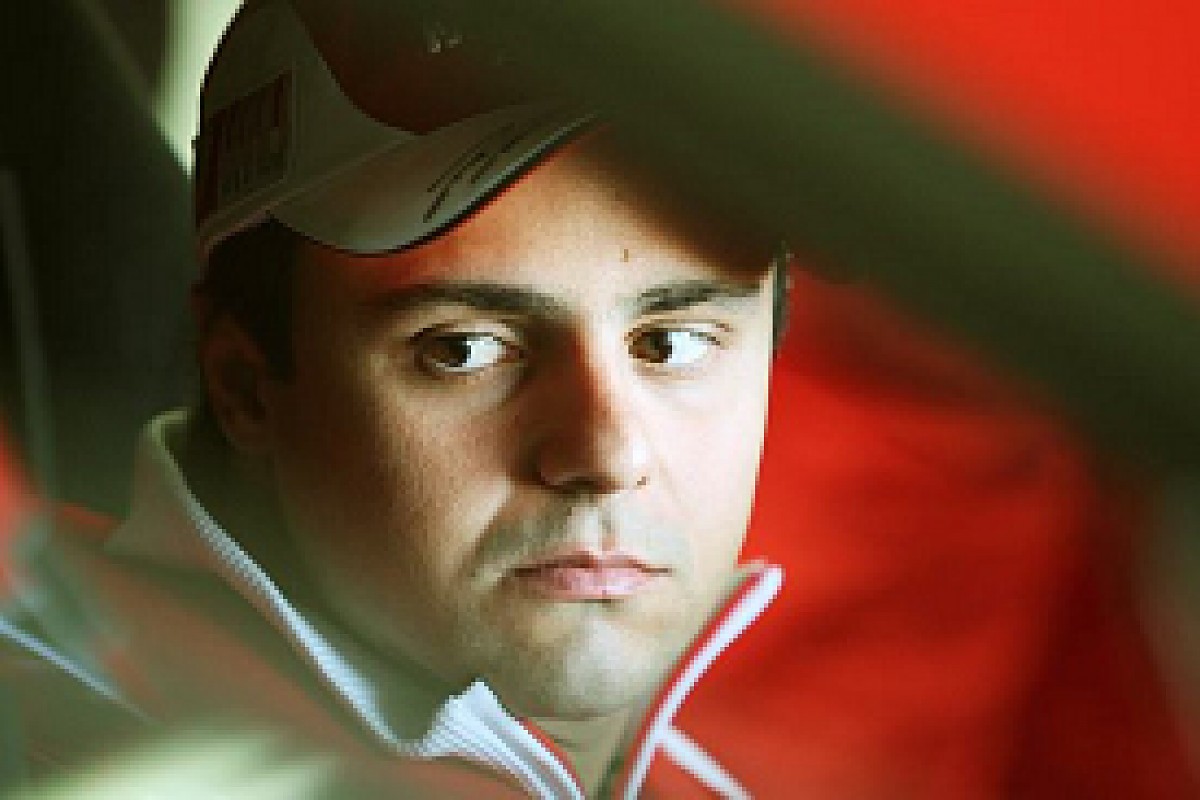 Felipe Massa © LAT
Ferrari
Ferrari expects to make its 800th appearance at an F1 race this year in the Turkish Grand Prix. It begins the season hoping to better 348 front row starts and a preposterous 4995.27 points. That odd statistic is due to points for fastest lap being divided up at races in the 1950s.
Felipe Massa is fifth in the all-time rankings for number of wins without a championship title, with 11. He is also fifth for number of points without a title, on 320.
Fernando Alonso will celebrate 150 starts in Hungary, and in the early races he will be out to grab the 23 points that will take him past 600.
Williams
Williams is hoping not to continue the win drought that has dogged it since the 2004 Brazilian Grand Prix. It also failed to make the podium last year, to build on the 296 that it has scored up to now.
Rubens Barrichello will make history with every race he starts. All being well, he will pass 300 in Japan, and may also pass the 15,000 lap milestone.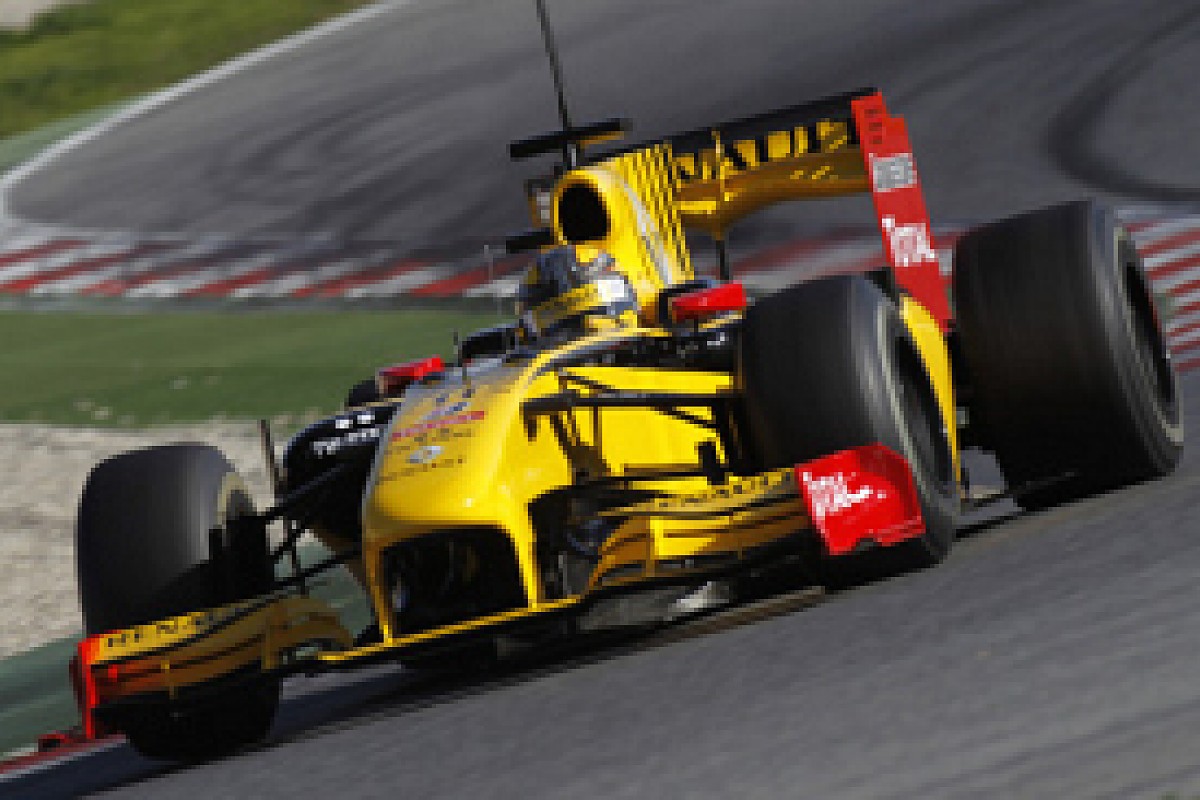 Robert Kubica testing at Catalunya © LAT
Renault
In 2009, Renault posted its worst season since 1978, with eighth place in the constructors' championship. Failing to win may also bode ill for the team - the last time it failed to win in back-to-back seasons was in 1984-85, which was followed by the marque's withdrawal from the sport.
It can also achieve a landmark 100 podiums this season with a mere five more, and become only the seventh outfit to do that. Robert Kubica needs only one more to make it to 10 top-three finishes in his career.
Force India
The Indian team took a big step forward in 2009, pocketing its maiden points, pole, fastest lap and podium finish. It now only needs a win and will hope to do so before its 50th race, which will be in Singapore. Tonio Liuzzi can also pass the 50 mark if he makes it to Monaco.
Toro Rosso
Toro Rosso has the youngest driver pairing on the 2010 grid, with Sebastien Buemi and Jaime Alguersuari averaging just 20 years. The youngsters will both be aiming this season to post their first pole position, fastest lap or podium finish.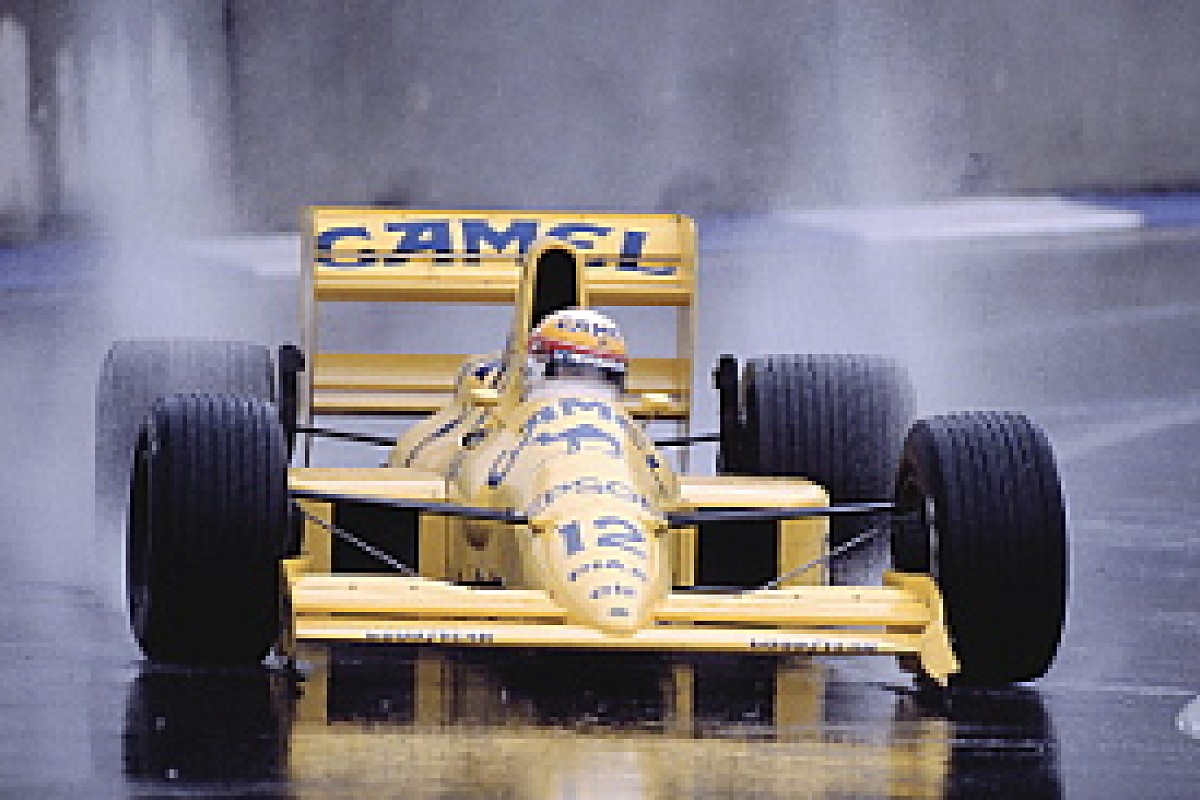 Satoru Nakajima, Australia 1989 © LAT
Lotus Racing
Lotus will enter its 500th race in Valencia this season and become only the fourth team ever to reach that figure. Although it seems unrealistic at present, the team will be aiming in the long term to better its tally of 79 wins, 107 poles and 71 fastest laps.
The last fastest lap came in the 1989 Australian GP in the hands of Satoru Nakajima; the last win with Ayrton Senna at the 1987 Detroit Grand Prix.
Drivers Jarno Trulli and Heikki Kovalainen combine to form the second oldest driver pairing in the field. Trulli is only three and a half points shy of 250.
The new teams
The arrival of HRT and Virgin means a grid of 24 cars for the first time since the 1995 Pacific GP. Prior to that event, there were 25 in Spain and 26 at Imola.
Timo Glock should start his 50th race at Monza this year.
Pedro de la Rosa is yet to finish a championship in the top 10, despite having started five in the period 1999 - 2002.