February's 15 days of testing in Spain have attracted unprecedented interest from fans and media alike, and you could justifiably describe the season-opening Bahrain Grand Prix as one of the most eagerly-anticipated races in Formula 1 history.
Why? Because on top of the usual excitement that surrounds the start of season, we've got the return of Michael Schuamcher to F1, Fernando Alonso's race debut as the saviour of Ferrari and the tantalising prospect of the last two world champions - Jenson Button and Lewis Hamilton - going head-to-head in anger as team-mates. Whatever happens, it's not going to be dull.
Lewis Hamilton and Felipe Massa testing at Jerez © LAT
Testing has been inconclusive. There's no question that Ferrari and McLaren will be at the sharp end, while the prospects for Red Bull and Mercedes could depend on the ability not to shred their tyres and a major update package respectively. That makes it a likely four-way title fight, with potential surprise package Sauber-Ferrari, the revived Williams team and a Force India outfit on an upward curve all bullish about their prospects.
What happens in Bahrain will set the tone for the early stages of the season. The next three races, in Australia, Malaysia and China, follow thick and fast, so chances are the competitive order we see in Bahrain will hold until F1 returns to Europe with the Spanish Grand Prix in May. Usually, everybody holds their breath for qualifying to see where everyone really stands, but it will be one Sunday afternoon, when the nuances of tyre wear, strategy and fuel economy finally start to become clear, that will tell us the most about who has the edge at the start of the season. For this season, more than any one during the refuelling era that begun in 1994, is less about single-lap pace than all-round performance.
It will also be the first time that we see many very familiar faces in unfamiliar surroundings. Among the nine established teams, 10 drivers have moved to new environs. As well as Button at Mclaren, Schumacher at Mercedes and Alonso at Ferrari, we've also got Robert Kubica leading the line for the revived Renault team. After a long period of relative stability in the driver market, this is arguably the most significant shakeup since 1996, when all but three of the 10 seats with previous season's with top five teams changed hands.
Last year, Jenson Button and Brawn GP went to Australia and shocked everyone with their dominance. Most are tipping Alonso and Ferrari to be the men to beat in this year's season-opener after their impressive testing form. But testing is one thing, racing quite another.
So far this year, F1 has been all about questions. This weekend, we will finally start to get some answers.
Weather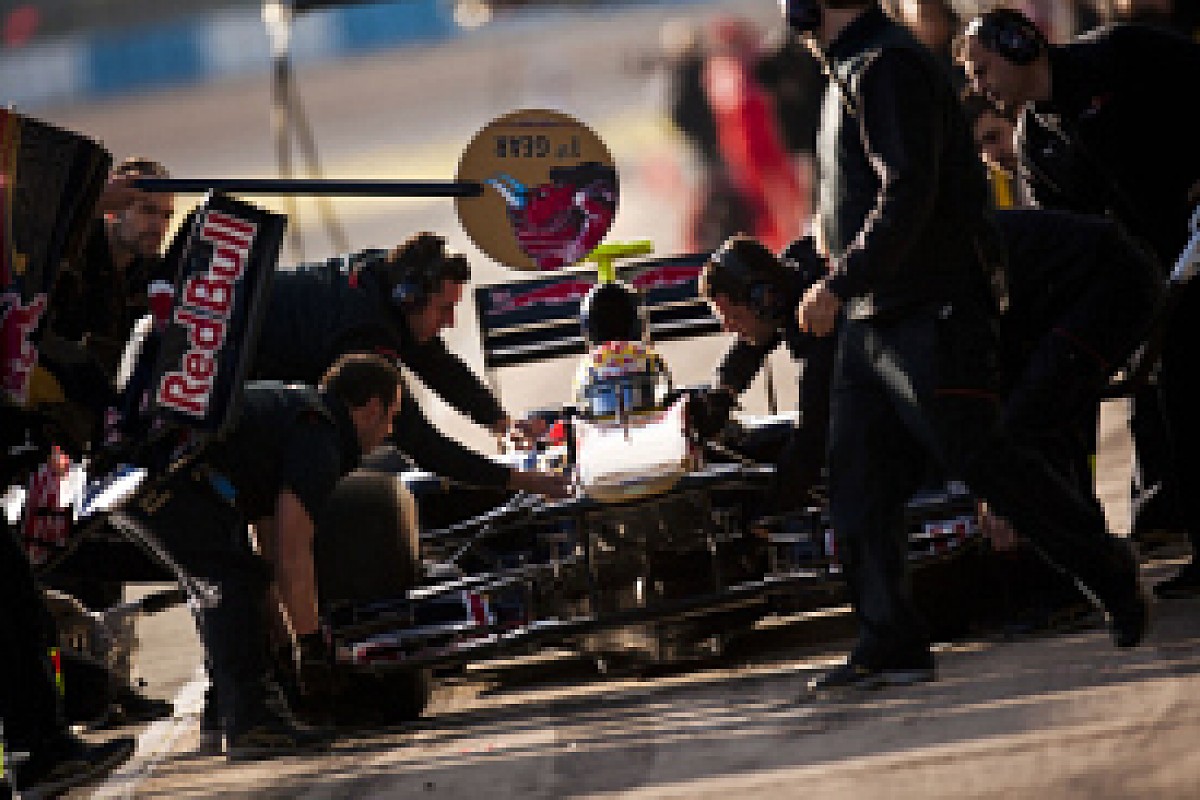 Strategy
The ban on refuelling is the most seismic strategic change in Formula 1 since... well, since it was re-introduced 16 years ago. The most obvious effect of the ban is that every team will start the race with around 160kg of fuel in its cars. Not only will this mean laptimes up to five seconds off flat-out qualifying pace, but it also means that drivers will have to be very wary of how they treat their tyres.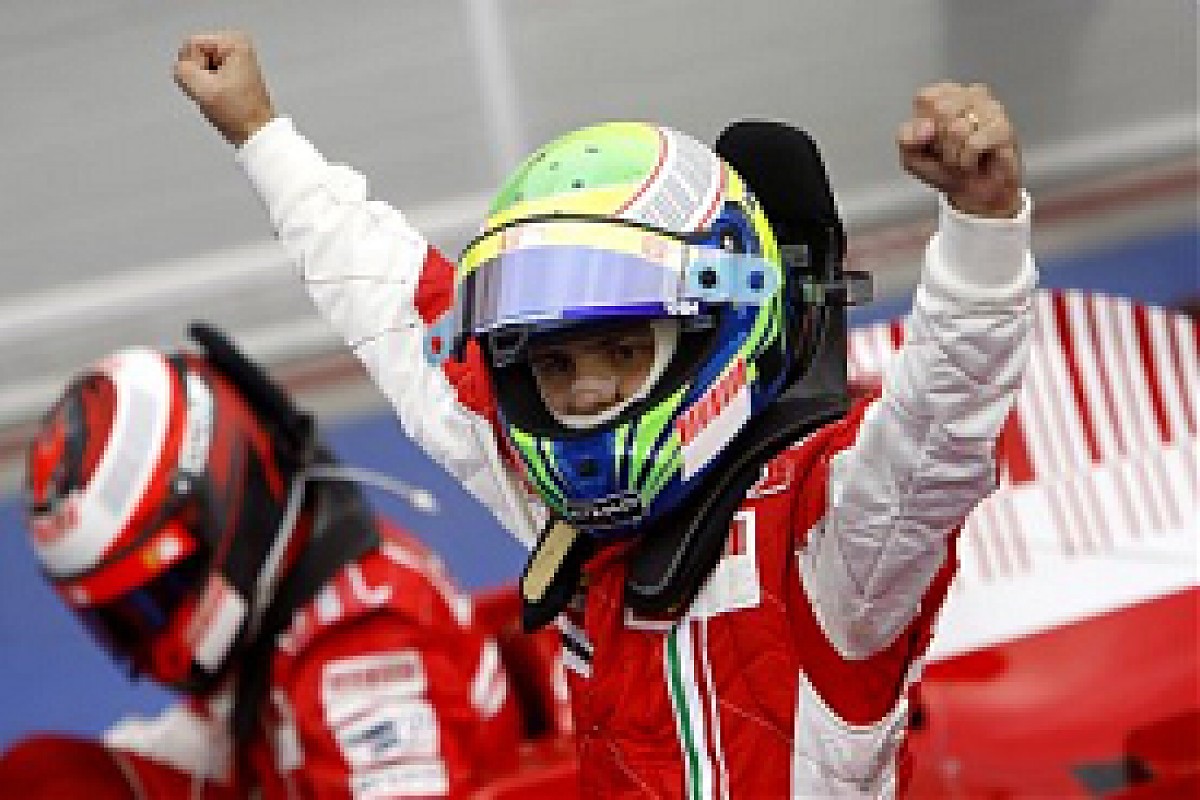 Toro Rosso practicing a pitstop during testing © LAT
With so much extra weight, most teams will surely opt to start the race on the prime tyre - in this case the medium Bridgestone compound - and then switch onto super softs for the finish. But it won't be universal.
Testing suggests that Sauber is the one team that might be able to run a decent-length stint on the option tyres, so watch out for Pedro de la Rosa and Kamui Kobayashi surprising in qualifying. You might even see the odd team having to try a three-stint race.
All of the teams will be learning in the race despite having done simulations in testing. The drivers will play a major part in deciding when stops are made, as tyre degradation will be very sensitive to track conditions and how they are treated - something that cannot be accurately predicted before the race.
If you do get drivers opting to pit early, those around them will have to decide whether to plough on, or whether they should cover their rival's pit-stop by changing tyres themselves.
Everyone has been predicting a procession, but expect a wide variety of strategies in Bahrain and some big winners and losers come the race.
DRIVERS' FORM GUIDE
Driver
Abu Dhabi '09
Brazil '09
Japan '09
Singapore '09
Italy '09
Jenson Button
3
5
8
5
2
Lewis Hamilton
DNF
3
3
1
DNF
Michael Schumacher
X
X
X
X
X
Nico Rosberg
9
DNF
5
11
16
Sebastian Vettel
1
4
1
4
8
Mark Webber
2
1
17
DNF
DNF
Felipe Massa
X
X
X
X
X
Fernando Alonso
14
DNF
10
3
5
Rubens Barrichello
4
8
7
6
1
Nico Hulkenberg
X
X
X
X
X
Robert Kubica
10
2
9
8
DNF
Vitaly Petrov
X
X
X
X
X
Adrian Sutil
17
DNF
13
DNF
4
Vitantonio Liuzzi
15
11
14
14
DNF
Sebastien Buemi
8
7
DNF
DNF
13
Jamie Alguersuari
DNF
14
DNF
DNF
DNF
Jarno Trulli
7
DNF
2
12
14
Heikki Kovalainen
11
12
11
7
6
Karun Chandhok
X
X
X
X
X
Bruno Senna
X
X
X
X
X
Pedro de la Rosa
X
X
X
X
X
Kamui Kobayashi
6
9
X
X
X
Timo Glock
X
X
DNS
2
11
Lucas di Grassi
X
X
X
X
X
BAHRAIN FORM GUIDE
Driver
1st
2nd
3rd
4th-6th
7th-10th
10+
DNF
Jenson Button
1
1
1
3
Lewis Hamilton
1
1
1
Michael Schumacher
1
1
1
Nico Rosberg
4
Sebastian Vettel
1
1
Mark Webber
2
2
1
1
Felipe Massa
2
2
2
Fernando Alonso
2
2
2
Rubens Barrichello
1
1
1
3
Nico Hulkenberg
Robert Kubica
1
1
1
Vitaly Petrov
Adrian Sutil
3
Vitantonio Liuzzi
1
1
Sebastien Buemi
1
Jamie Alguersuari
Jarno Trulli
1
1
2
1
1
Heikki Kovalainen
1
1
1
Karun Chandhok
Bruno Senna
Pedro de la Rosa
1
Kamui Kobayashi
Timo Glock
2
Lucas di Grassi
Moment from history
Felipe Massa went to the 2008 Bahrain Grand Prix under intense pressure. The Brazilian had scored zero points in the first two races of the season and was already 14 behind world championship leader Lewis Hamilton. Amid many pundits blaming Massa's travails, which included a collision with David Coulthard in Australia and a race-ending spin in Malaysia, on the banning of traction control, he hit back with a vengeance by leading home team-mate Kimi Raikkonen for a Ferrari 1-2.
Felipe Massa after winning the 2008 Bahrain Grand Prix © LAT
The race couldn't have gone more perfectly for Massa. He had qualified second, behind the lightweight BMW Sauber of Robert Kubica, and might have expected to spend the first stint looking at the Pole's rear wing.
But it wasn't that kind of weekend, and Massa leaped into the lead ahead of the wheelspinning Kubica at the start and never looked back. Despite Raikkonen finishing just 3.339s behind, Massa never looked like losing his grip on victory.
"I didn't have a very easy [last few] weeks, but that is life," said Massa after the race. "It is not the first time and it won't be the last. You always have some bad days in your life and I had two bad days in the first four races. I had all the time in my mind what happened in the last race, but what is in my mind now is victory."
That win gave Massa's title bid life and silenced the naysayers, and six months later he stood atop the podium in his home race having only lost the title to Lewis Hamilton in the dying seconds of the race.