It's all change at Williams this year with two new drivers (albeit one promoted from the test role) and a switch of engine supplier marking something of a new era for the team. There's also fresh investment from the first outside shareholder to join Sir Frank Williams and Patrick Head, which can only be a positive.
In contrast to several of its rivals, there's been no underlying uncertainty surrounding the team, no doubts about the future. After a satisfactory but perhaps ultimately disappointing 2009 season, everyone has simply got on with the job of producing the FW32, and making it a little quicker than its predecessor.
There's no escaping the fact that the dark blue and white car was the slowest of the seven new 2010 machines on view in Valencia last week, but these are early days. Everyone knows that testing is harder than ever to judge this winter, and Valencia was Cosworth's first on-track experience with an engine that has not been run in anger for three years.
Until we get to the final test in Barcelona, or perhaps even the first race in Bahrain, it's a little premature to draw any firm conclusions. But technical director Sam Michael is confident that the team can move forward.
"Our target is really to get back to the front this year, and make sure we're up there," he says. "It's a good opportunity for us, with other people having problems. The sport is moving very quickly. But ultimately it still comes down to what technical job you do. As long as we can do a strong job on the track, we'll be up there."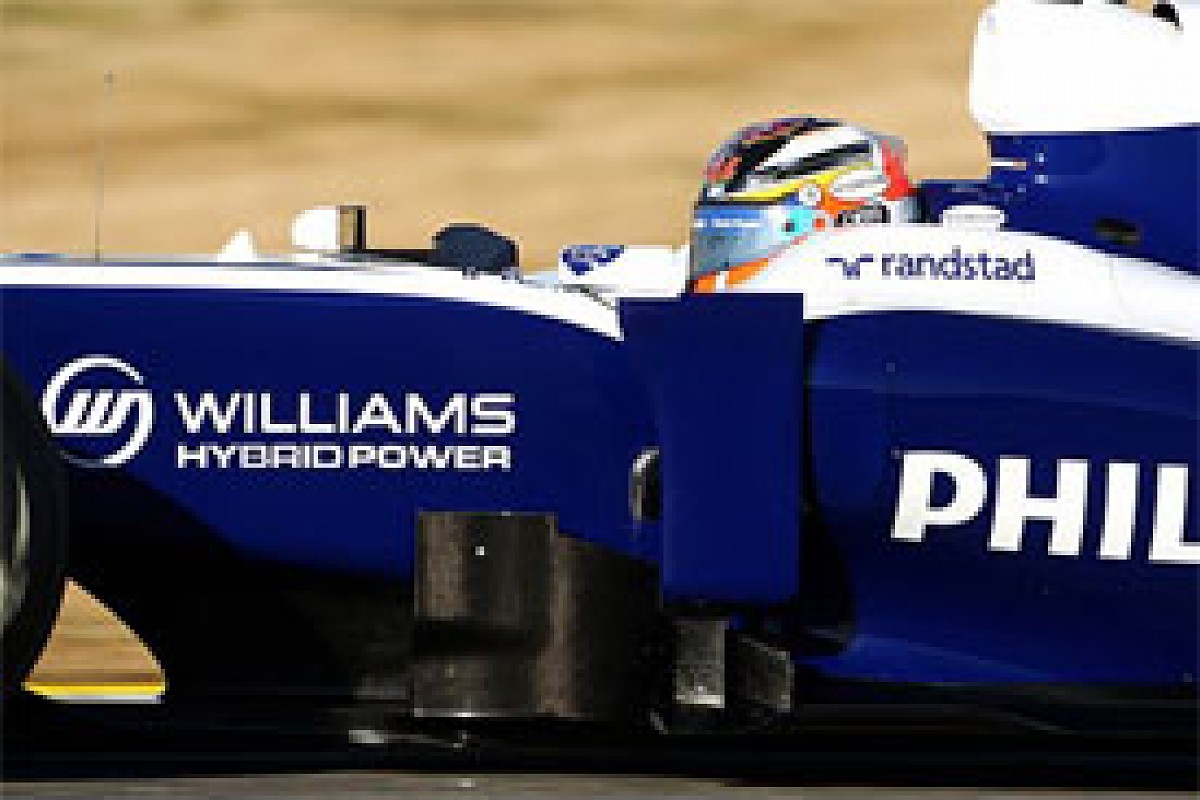 Nico Hulkenberg tests the Williams-Cosworth FW32 at Valencia © Sutton
This time last year we were all talking about KERS as the main technical issue, and there's an interesting reminder of that on the FW32 - or at least on the launch livery - by way of large 'Williams Hybrid Power' logos. The team had high hopes with its unique flywheel system, but it never got close to being raced. The company still sees a future in that area.
"It's separate to the F1 programme," says Michael. "They've got a big KERS programme in other industries, and it's advertising for new business, really. It brought a lot of benefits to the company in other ways, maybe not directly related to F1.
"Obviously we designed last year's car around KERS, primarily around running the flywheel system, but also the battery as well. That meant some compromises in last year's car, and we've removed those, as everyone will have done. But the benefits of pushing along that programme were still good for Williams."
Also like everyone else, Williams has instead had to tackle the double whammy of running heavy race fuel loads, but with smaller and thus potentially more fragile - if that's the right word - front tyres. And like Sauber, Williams has had the extra challenge of changing its engine supplier, albeit to one it was working with as recently as 2006.
"For us it's been massive because of the engine change, so we've got a new car front to back, with a lot of changes we wanted to make aerodynamically and mechanically on the car. But in addition to that we have no refuelling and the smaller front tyre. So it's been a very busy winter. It's not over yet, and we've still got a lot of things to go through and check off the list."
It was well before the end of the 2009 season that Williams decided to end its deal with Toyota early, and return to Cosworth. The relationship with the Japanese supplier did not run as smoothly as had been hoped, and the commercial requirement to take Kazuki Nakajima was a little restricting. Sir Frank could presumably also see fairly early on which way the wind was blowing with regard to Toyota's real commitment to the sport.
Aligning with a non-manufacturer, especially one that did not have a currently homologated engine, was a big decision. Williams also knew better than anyone that in '06 the Cosworth's fuel consumption was higher than that of rivals, although to be fair it was pushing the boundaries by revving above 20,000rpm. And while the drop to the 18,000 FIA limit would in part address that, there was also a question of how that change would affect performance. But the pros outweighed the cons.
"I think we looked at Cosworth and thought it was a good, strong engine," says Sam. "We had experience of it from 2006. We know the company, we know the guys who own the company very well. More importantly, they convinced us that they could do a good job. Now we'll find out through the season, but everything they do seems good to us. They are very much an engineering focused company, and that's very closely aligned with Williams. It wasn't too hard a decision."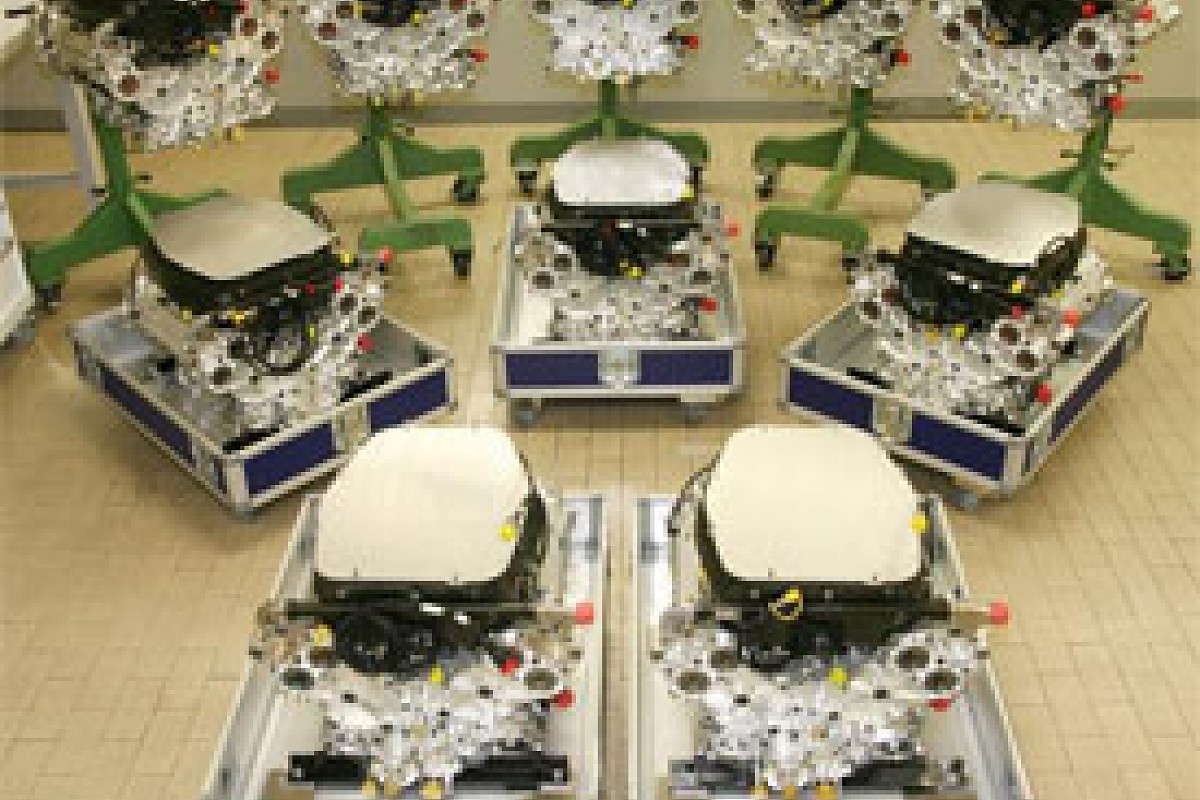 Cosworth engines
The Cosworth may have been shelved at the end of 2006, but work started on properly upgrading it as soon as it became clear that new teams would be arriving in 2010. Every team that has been added to the mix has contributed to a bigger development budget, but the starting point is a familiar one.
"Basically the engine is the same as 2006, but they've been working on things like fuel consumption and mapping to try and improve that over the winter, and I think they've made good progress. However the architecture of the engine is the same, the block, the big end, the crankshaft, the rods, the head. It's all the same."
From the outside at least, the question of homologation is something of a grey area. Everyone else is using engines that were frozen some time ago, with tweaks allowed here and there. Within the constraints of time and budget, Cosworth has clearly had some freedom to catch up in recent months, and it can't have hurt that engineers have arrived in droves from other F1 manufacturers, all carrying knowledge of just where the state-of-the-art lies right now.
"Homologation is March 1, so they have to do it by then. There's a process that you have to go through to look at things that are fair and equitable, and Cosworth have been through that process with the FIA. And everyone was happy with that."
There was no eight engines per season rule in '06, and yet there were still reliability issues that season. But that was at 20,000rpm plus. Is it too simplistic to say that, with the change to the new lower limit, the engine will run forever?
"Maybe not forever! But to say that it's got a first order effect on life, that is correct. It definitely makes a difference. With the work they've done on it so far, I'm sure reliability will be good."
So is the overall engine package better than the one provided by Toyota?
"I think will find out when we get to the races. Even when we do that, it's too subjective, because there are too many factors that influence it. All that matters is Williams-Cosworth is a team, and if we have to improve, we'll improve it."
Designating the fuel tank size was particularly difficult for the Cosworth teams, as everyone had to rely on the manufacturer's calculations.
"There were only one or two decisions, really. You've got to put enough fuel in to do the race, so that's your first point. The once you've made that decision, then everyone else tends to package itself around it. So it wasn't a really hard decision."
All that fuel has to go somewhere, but Michael says that accommodating it hasn't caused any compromises.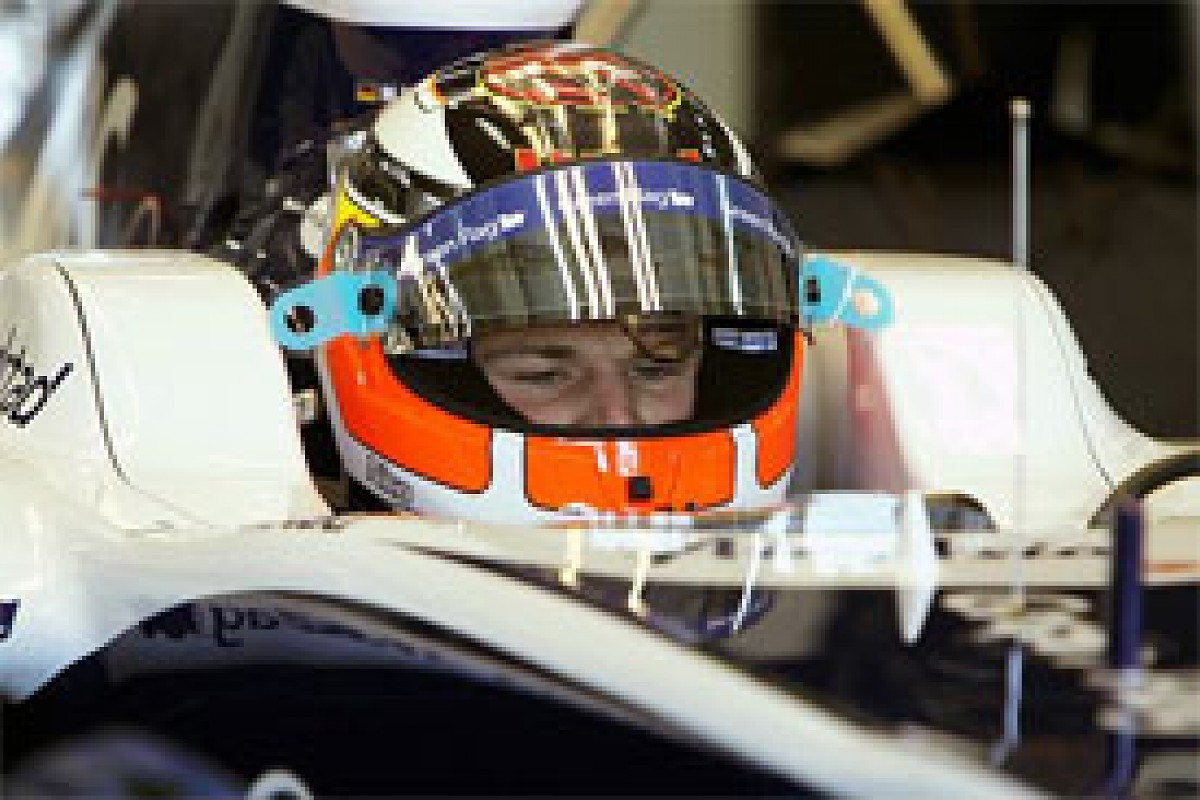 Nico Hulkenberg © Sutton
"There should be none in the end. You lose ballast, because in the end you physically have a bigger chassis. But apart from that, the target is to make it aerodynamically neutral."
Having a stable platform with which to work will be essential this year, as that huge change in fuel load over a race will make life complicated.
"A lot of it's down to driving style, and the race engineers getting used to setting it up for long runs. It's just a different extension to what we normally do. Some will react better than others.
"You're talking about 4.5s between full tanks and an empty tank, so it's a big lap time difference. Managing tyres and brakes is not as bad as it used to be [pre '94], because you have this compulsory stop, as you've got to run both tyres."
It's no surprise that the focus has moved to experienced drivers. Williams has the best of both worlds, having taken on the most experienced driver on the grid, as well as a rookie. Rubens Barrichello slotted neatly into the seat vacated by Nico Rosberg, in what amounted to a swap. The Brazilian worked with Michael at Jordan way back when, so there's a good base from which to start.
"It was a long time ago! But it's very good. He's a very experienced guy, and someone we look to for direction. This is exactly when you need someone like that - when you make a lot of changes, an engine change or a change to the front tyre, it's quite useful to have someone like that in the car. They've been there and done a lot of those things before. Rubens has impressed us for a long time. It was well before he started winning races in 2009 that we started having discussions with him."
Nico Hulkenberg is at the other end of his career. A look at the German's CV makes one wonder why nobody else nabbed him when Williams did.
"I think a lot of those teams wouldn't take a risk on a rookie driver, and Williams would. If we think that we can see something good coming out of it, then we would. But they won't take that risk. We're more likely to pick up the best up and comers because they know there's more chance of them ending up in a race seat, and not sitting in a test drive for two or three years, with their career dwindling away.
"He's fast, but he's a rookie, he's young, and he's going to make mistakes. Rookies always do. But he's an intelligent kid, and he's fairly committed. That's why we're happy to invest in him."
Everyone has been talking about the stellar line-ups in the top four teams, but if Hulkenberg is as good as many think he is, Williams is potentially not too far behind. Consider how impressive Barrichello was on occasion last year, relative to Jenson Button. Once Hulkenberg has some mileage under his belt, the partnership could perhaps be compared with Webber/Vettel at Red Bull, for example. Does Michael think the team has found the ideal balance? He smiles.
"I hope so. We'll find out..."