Oh, the ironies of Formula 1 as it faces a first full season under the new Concorde Agreement - the negotiations for which almost ripped the sport in two: on one hand there are two teams sporting motor manufacturer names (BMW and Renault) without those companies having full control over management or performance, while on the other we have a team with an entry but allegedly no funding or hardware, and another is fully kitted out, yet has no entry.
Could it get any messier? Well, yes...
Peter Sauber returns to team ownership with Pedro de la Rosa and Kamui Kobayashi © LAT
On Sunday, the BMW Sauber F1 team launched its new challenger, followed almost immediately by the Renault F1 team. All well and good, except that BMW is out of F1 after mysteriously withdrawing while on the verge of signing Concorde (possibly that is what you get when your group marketing honcho is an ex-number cruncher) and returning the team to its founder, Peter Sauber. But only after committing a serious lapse in due diligence when said honcho failed to see through Russell King's QADBAK mirage.
The net result is that the team is still named as it had been since being acquired from Sauber in 2005, due to what the team principal described in Valencia as "regulatory reasons", but is now powered by customer Ferrari units - creating the name BMW Sauber-Ferrari.
Then the covers came off Renault's black and yellow R30, and here again was a team under new management after the company stepped back from the brink of withdrawal. That resulted in 75 per cent of it being acquired by Genii Capital, an investment house run by longtime petrol head Gerard Lopez, who, with partner Eric Lux, has made more than a few fortunes backing emerging technologies.
So, two former manufacturer teams launching new cars within two hours of each other, both with total changes of management and both with totally revamped cockpit line-ups. In each there is an experienced driver backed up by a rookie. For those seeking further similarities, their cars are equally devoid of sponsor branding.
But that is where the similarities between Sauber and Renault end, for they could not be more different in their approaches. Peter Sauber (whose surname fittingly translates to 'clean') went into semi-retirement upon selling all but 20 per cent of the team which bears his name (and whose wife Christina donated the 'C' prefix used for model names, hence the latest C29 model). But he was forced to return to the fray when faced with the very real prospect of watching his life's work reduced to ruins after BMW failed to complete a deal with QADBAK.
Peter made no secret of the fact that time had been too tight to acquire sponsors (the team's entry for the 2010-2012 seasons was only finally accepted in early December) and one could not help but admire his demeanor during obligatory media sessions. He had not wished to be in limelight in 2010, but having reluctantly had team boss duties thrust upon him, he would make the best of the situation - which he did.
This is the team which, don't forget, introduced Red Bull (lifestyle drinks tycoon Dietrich Mateschitz was at one stage a Sauber shareholder), pioneered the sale of engine branding rights (to Petronas, which funded the Ferrari units used by the team for nine years) and enticed Credit Suisse to become both a shareholder (the bank purchased Mateschitz's slice) and title sponsor. Expect the flanks and wings of the cars to be sticker-bedecked shortly.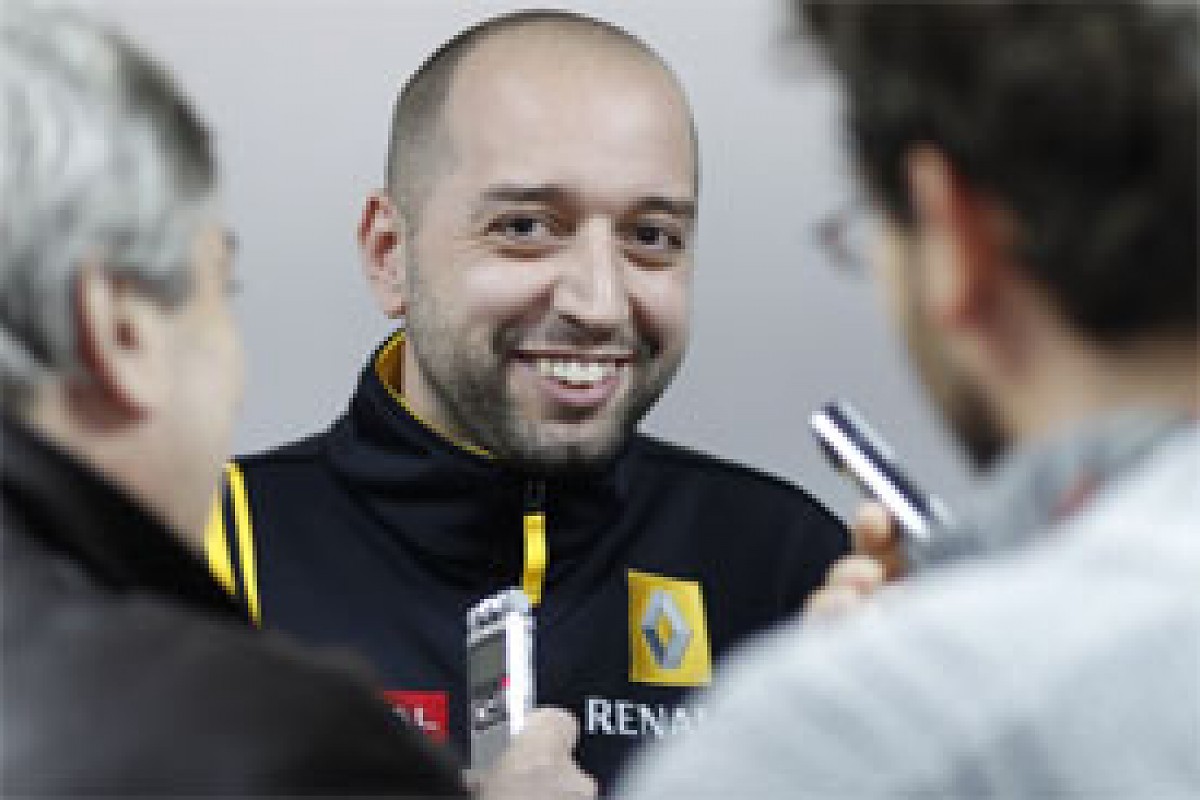 Gerard Lopez © LAT
As for the team name, one got the distinct impression that it was embarrassing to have the BMW moniker stuck so conspicuously to what is a privateer team. And given that the matter did not come up for discussion during Monday's F1 Commission meeting (attended by Sauber), one must assume that no request for name change was submitted. If not, why not? It seems that, in order to qualify for such revenues the team needs to compete under the name with which it raced in 2009 - to the discomfort of all concerned. Here's betting a waiver is under negotiation...
So on to the team which could so easily have changed its name to Genii F1 or similar, but has elected to stick to Renault which suffered enormously in the performance and image stakes in 2009. This team too could do with some large stickers, and here Lopez, who sees F1 as a massive business-to-business platform, has some big ideas.
When asked to outline his B2B concept, the Spanish-born, Miami University-educated Lopez, fluent in seven languages and considered to be 'pretty good with numbers', used the example of his Nimbus voice over internet product.
"What we do is take start ups from basically nothing and support their growth," explained the man whose companies receive upwards of 1500 requests for capital annually. "Mangrove and Genii are not advertising agencies or marketing companies, they are investment companies which back businesses.
"Let me give you an example: on the one hand we have a start-up called Nimbus," explained the man who first backed Skype, "and on the other a handset manufacturer. So, using F1 we bring them together - the handset manufacturer has immediate access to a 15 million-user market and both get massive exposure through F1."
So, does he intend selling Renault after restoring the team to respectability?
"Let me put it this way, I hope we are still together after 10 years, because that means we and Renault have done things the right way - we have achieved our objectives and Renault has achieved its objectives," he replies seamlessly but assertively in Bernie Ecclestone-fashion.
Which begs the question: Your immediate predecessor at Renault F1 [Flavio Briatore] still enjoys a business relationship with the F1 czar, but it took years for that to come about. Renault's new car has not turned a wheel under your direction, yet recently you were linked to Ecclestone in a takeover of SAAB. You're a petrol head and an investor, he's a petrol head and F1's commercial rights are held by an investment company; how did that come about and do you see yourself as Bernie's logical successor?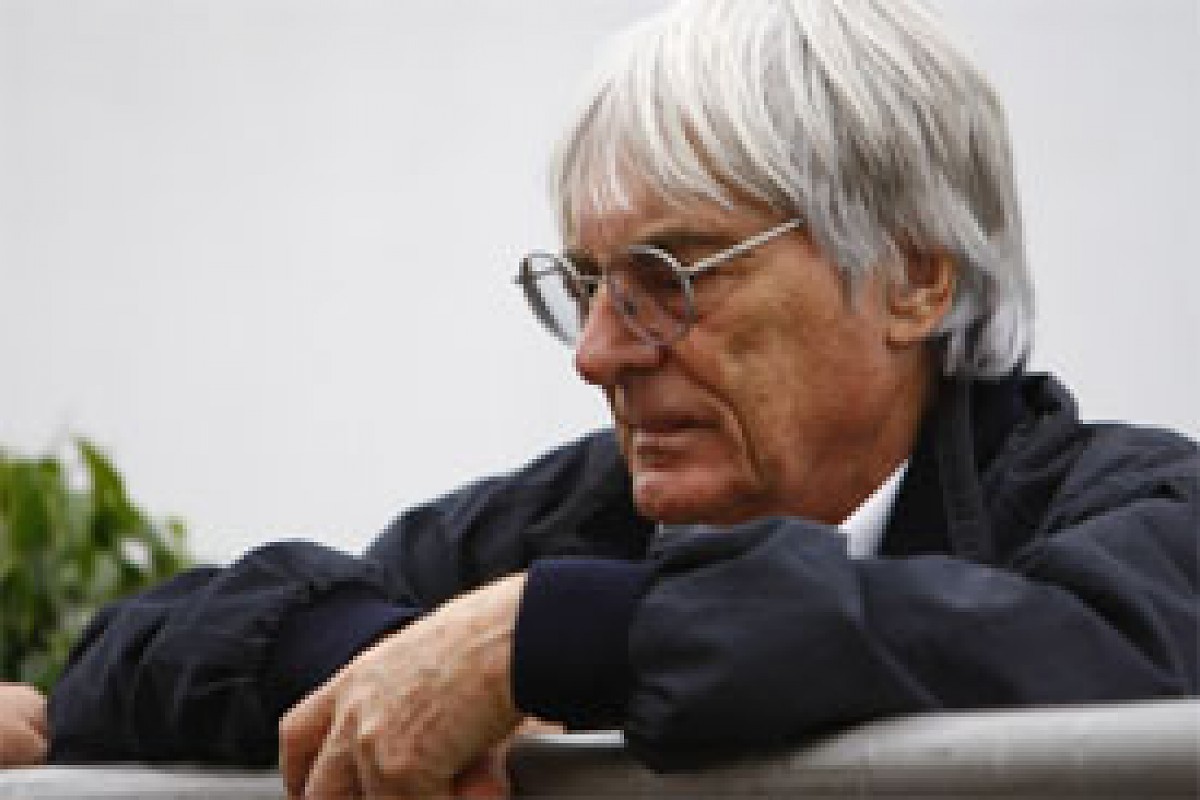 Bernie Ecclestone © LAT
"We have known each for a while now and respect each other. Otherwise there is no connection. Renault is Renault. We [Genii] are extremely transparent and proud of that. The connection to Bernie is simple: As a kid I knew him from TV, then later we were introduced personally - and I respect him a lot, because F1 as we know it would not exist without him. That cannot be argued.
"I consider him to be a very open person about the future [technologies-wise], although there are suggestions to the contrary. If we can help in this regard, then we are willing to do so. We discuss these things a lot. In addition, I consider Bernie to be a good friend."
Ok, but do you consider yourself his logical successor?
"No, I am happy with my team."
Yes, Gerard, so was Bernie after he invested his millions in Brabham. But only for so long, so please forgive the skepticism.
At the other end of the scale (grid) are two real start ups - Campos and Stefan GP, and their situations could not be more different from those of Sauber and Renault.
The former has, according to sources close to the situation who have sight of inside information, no cars after its contracted Italian chassis builder Dallara invoked various cancellation clauses in mid-January when Campos fell into arrears. Yes, Adrian Campos is said to have reached some form of sweat-equity agreement with A1GP part-founder Tony Teixeira, the Portuguese-South African mining tycoon, but given his background one wonders precisely what due diligence (those words again), if any, was undertaken.
In addition, with A1GP and its subsidiaries recently having lost numerous creditor and court battles, compounded by the loss of title to the series' Ferrari-powered cars, the desirability of having Teixeira as team boss or even shareholder is questionable. So some of the powers-that-be in F1 are believed to be seeking a more elegant solution, and it seems one is at hand. But first the full scenario:
Stefan GP has acquired the use of Toyota's 2010 cars and engines, and has started shipping kit to Bahrain in the hope of being accepted. Numerous appointments have been made - however, Davy Ryan, late of McLaren, is not on Stefan's payroll despite speculation to the contrary. Zoran Stefanovic has appointed Phil Adey, formerly of Toyota, to the position of team manager - and the cars, livery and drivers are due to be unveiled at Portimao at the end of February when the team undertakes its first test.
Stefanovic also this week confirmed that Colin Kolles, the Romanian-German dentist-turned-team boss, formerly of Midland F1/Spyker/Force India, has joined the operation. Stefanovic refused to comment on his precise duties, save to say that Kolles was not a director of the operation, adding "my son Vuk ('Wolf' in the Serbian tongue) and I are the only shareholders in Stefan GP, and Colin is just one of the many appointments of experienced F1 people we have and will be making".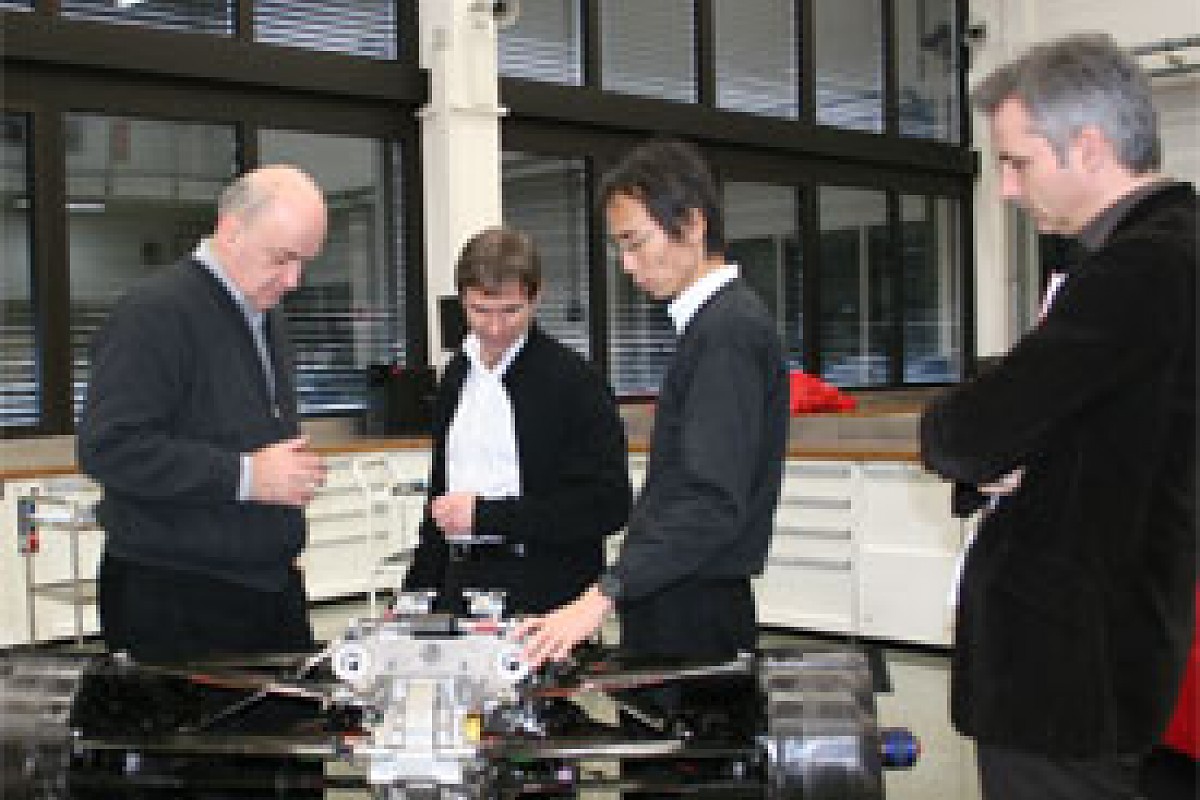 Zoran Stefanovic visits the Toyota factory in Cologne
The Serb refuses to be drawn on drivers, stating only that they will be announced in due course (probably at the test). However, discussions with those in the loop indicate that no contact has been taken up with 1997 world champion Jacques Villeneuve, while Ralf Schumacher's denials that he was in the frame for a seat sounded rather hollow. Either way, as things stand at present, the team has no entry nor any use for the Dallara chassis despite being close to reaching an agreement with the Italian company for future co-operation - which does not include development of his recently-acquired Toyota kit.
Across the Atlantic, Cosworth-contracted US F1 is said to be seriously in arrears on its chassis build programme - so much so that there are doubts as to whether the team will be able to debut by the fourth grand prix of the season. The team enjoys funding from YouTube founder Chad Hurley, who may be persuaded to acquire the Dallara kit on behalf of his nascent outfit.
That way, the team would have immediate access to crash-tested cars into which to bolt their supply of Cosworths while ensuring a US operation makes the grid - for the sake of the sport and nation - while freeing up an entry for Stefan, whose efforts to date deserve 10 out of 10, and leaving time for Teixeira to clear his debts and sort his differences with Canada's British Columbia Securities Commission, which last year issued Energem Resources Inc. with a cease trade order ahead of its AIM delisting for failing to file 2008 accounts.
So, will it work out that way? According to sources, Ecclestone himself is believed to be beavering away at just this solution. However, the one luxury Campos, Stefan and US F1 have is time - the countdown clock is ticking and in F1 time waits for no man or team. Then there is the question of whether F1 really needs 13 (or 14) teams, particularly given the shrinking revenues that are forecast by many observers.
Then again, the Campos/Dallara deal is said by other sources to have been reconnected, so everybody could be moving back to square one. So fast moving is the entire situation, that all could change within the next day or even hour.
While it is true to say that every team is a potential devourer of sponsors already in the sport, it is equally true to state that new teams invariably bring new funding. So the sponsor cake is likely to increase should all new teams get their acts together, but (reduced) TV and other revenue streams would need to be divided by 13 and not 10 as was the case in previous seasons. Given that the teams' portion is now 50 per cent of the sport's gross profits, existing teams are being asked to forego far greater portions than they bargained when negotiating the new Concorde Agreement.
Thus the next few weeks will prove crucial to the sport's immediate and medium-term well-being, and a massive challenge to those who need to take the final decisions. As for Sauber and López - they already know where they stand.