Will they be a new 'British Ferrari' or echo the impoverished team that limped into the 1990s? Alan Henry examines the difficult challenge facing Lotus F1 Racing in 2010
Somehow, the flickering images that survive on shaking cine film seem to say it all. The spindly green Lotus 25 with its central yellow stripe topped off by the dark-blue helmeted Jim Clark in his light-blue cotton Dunlop racing overalls projected an iconic image that embodied everything magical about mid-1960s F1.
For a generation, Lotus were one of the greatest British F1 teams and race fans find it easier to recall the halcyon days of Jimmy Clark's ascendancy rather than the fading images of a team down on their luck and largely out of ideas, who staggered into the 1990s and finally called time on their ambitions at the end of the 1994 season.

It was a disappointing end to a great story.
Yet F1 is changing. In 2010 there will be four new Cosworth-powered independent teams on the F1 starting grid - and one of them will be carrying the distinctive green and yellow Lotus logo. The original Team Lotus organisation and the present Lotus F1 Racing operation, built from the remains of the Litespeed F3 team, have a direct bloodline connecting them, although technically all they've inherited from their forebears is the right to use the name and branding.
So will the combination of Malaysian aviation tycoon Tony Fernandes' commercial nous and respected F1 technical guru Mike Gascoyne's engineering capability be enough to make a mark in the results book? Or will the Lotus legend be flattened by what turns out to be a half-hearted effort?
This is a difficult one to call.
Whether we like it or not, and indeed whether we admit it or prefer to remain in a state of denial, F1 is entering an austerity era. Former FIA president Max Mosley might have made much out of his belief that the average spectator in row seven of the startline grandstand at Silverstone could not give a two-penny toss whether an F1 gearbox is made out of high-grade unobtanium or a cream-cheese sandwich. But a dyed-in-the-wool engineer like Lotus founder Colin Chapman would have been turning in his grave at this sort of dumbing-down of the sport that had become his life.
Times change. I wish Chapman had been sitting next to me when I was interviewing Adrian Newey mid-season 2009 and the Red Bull technical supremo reminded me that gearbox designs - internals, casing and, by definition, rear-suspension geometry - will be frozen for three years. I suspect the late Lotus boss would have fainted.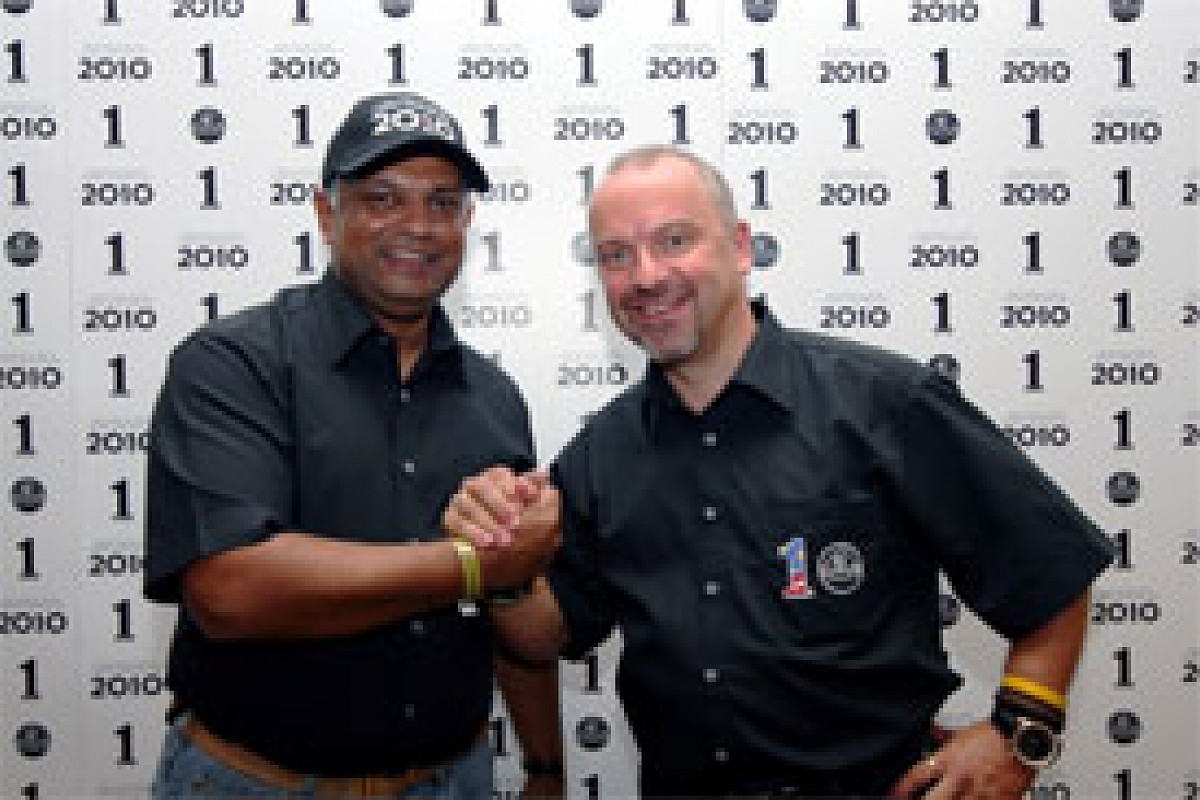 Tony Fernandes and Mike Gascoyne
Yet Fernandes and Gascoyne have plenty of emotional currency to work with. Gascoyne is no fool, having worked for most of the teams in the pitlane at one time or another over the past decade. But he won't be in a position to deploy the sort of financial fire power that he had at his disposal at Renault or Toyota; not under the new regulations, at least. Instead, he will have to content himself with polishing the latest Lotus-Cosworth into a competitive challenger using meticulous attention to detail and clever packaging. There is no scope left in F1 for what Chapman might have described as 'blinding flash' engineering, which re-writes the parameters of F1 car performance at a single spectacular stroke.
Make no mistake, 'blinding flash' engineering was always at the centre of Chapman's desire. Between Stirling Moss's privateer victory at the 1960 Monaco Grand Prix and Ayrton Senna's triumph through the streets of Detroit 27 years later, Lotus F1 cars scored no fewer than 79 victories in world championship grands prix. Yet it is perhaps significant that only the last seven of those victories were achieved after the death of the team's founder, just before Christmas 1982.
Senna arrived on the Lotus scene too late to salvage the team in the long term, although it was a tribute to Chapman's legacy that the brilliant Brazilian was able to do what he did for as long as he did. His driving genius kept their heads above the water and in competitive play through the mid-1980s, but this highly intelligent driver could see that the team were losing their momentum, despite the best efforts of Chapman's loyal lieutenant Peter Warr.
Senna had originally joined Lotus at the start of 1985, carefully feeling his way into the legendary team after an impressive rookie year with Toleman. Chapman would have loved Senna's driving, but they would never have got on. Ayrton was too intelligent to be sold all the 'you-and-me-we're-going-to-take-on-the-world' sort of motivational blackmail that Chapman deployed towards some of his star drivers.
Anyway, by the time Ayrton began his final season with Lotus he could see that the Honda-powered 99T was not really good enough. He quickly worked out that he needed to be with McLaren in 1988 and that's where he went.
Lotus drifted into oblivion at the end of 1994. But in 2010, their iconic team logo - once the equal of Ferrari's Prancing Horse for sheer romantic allure - will return to the starting grid. Gascoyne must now try
to rebuild their credibility and reputation.
Of course, Lotus was a child of its time. Chapman - matched only by Gordon Murray at the height of his fame at Brabham - was probably the greatest technical innovator F1 has ever seen. Monocoque chassis construction, ground-effect aerodynamics and the 'twin chassis' concept were all products of his razor-sharp mind. More importantly, he was able to focus his reputation for original thinking at a time when technical regulations were much less restrictive than they are today. Quite how horrified he would have been about chassis homologation can only be imagined!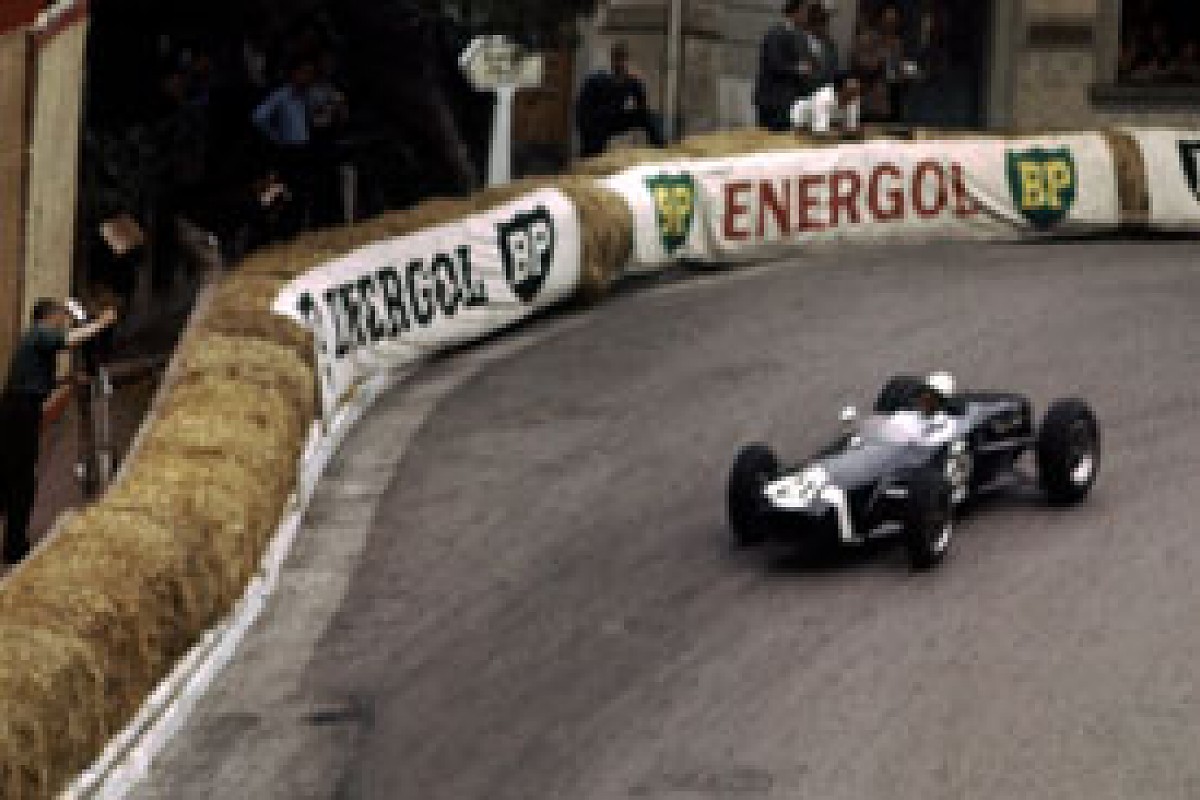 Stirling Moss, Lotus 18 Climax, 1960 Monaco Grand Prix © LAT
The thing about Lotus in their heyday was that Chapman always lived on the edge. Reflecting on his 1960 season, which saw him score the first Lotus GP victory at Monaco in Rob Walker's Type 18, Stirling Moss commented that it was often too close to the edge: "I became unwelcomely acquainted with the inherent frailty of the Lotus, spending six weeks out of the racing season following a suspension failure in practice for the Belgian Grand Prix at Spa-Francorchamps. The accident left me quite badly injured, with three of my vertebrae cracked and both legs broken."
Lotus suspension failures were luridly frequent in those early years. Chapman always erred on the side of lightness when it came to designing his cars. Yet drivers were queuing up to join Team Lotus. At the end of the 1968 season, Jochen Rindt decided that, much as he wanted to stay with the Brabham team out of respect for Jack Brabham, he knew he had to accept Chapman's invitation if he wanted the chance to win the world championship.
Rindt made the switch - and paid the price. During practice for the 1970 Italian GP at Monza, one of the radical Lotus 72's inboard front brake shafts snapped, the car crashed heavily and Rindt was fatally injured. He became the first, and so far only, posthumous world champion. These were very different times.
Chapman was also a showman. When the first carbon-fibre composite McLaren MP4-1, the handiwork of John Barnard, was unveiled in 1981, it was followed a couple of days later by the carbon-fibre/Kevlar Lotus 88. Always a competitor, Chapman wound up his rivals by referring to the McLaren as "a little bit out of date, I'm afraid."
Of course, Chapman's next effort to push the boundaries was the 'twin chassis' configuration of the Type 86, designed to isolate the aerodynamic loads influencing the car's performance from the physical battering the drivers would otherwise sustain from their ultra-stiff chassis set-up.
It was typically Chapman: a novel technical solution that offered another potential performance edge. But, by now, new FIA president Jean-Marie Balestre was flexing his muscles. He was having none of this ingenuity and the Type 86, along with its subtly modified variant, the Type 88, were deemed not to conform with the regulations.
In November 1982, Team Lotus, and indeed all the other predominantly UK-based teams aligned with the Bernie Ecclestone-run F1 Constructors' Association, suffered another blow at the hands of the FIA with the edict that ground-effect 'tunnels' would be banned from the start of '83 and flat-bottomed chassis would be required.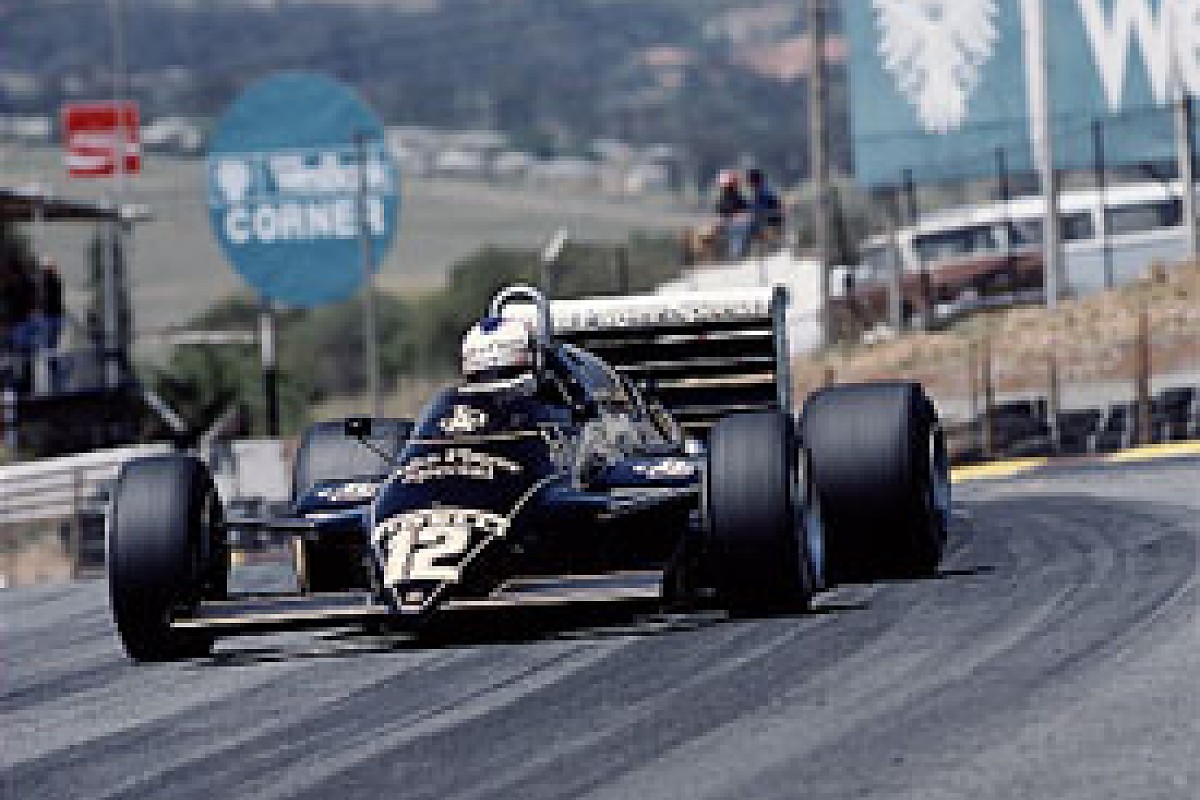 Nigel Mansell, Lotus 94T Renault, 1983 South African Grand Prix at Kyalami © LAT
By then, Chapman had brokered a deal for Lotus to use Renault turbo V6 engines from 1983, but initially there would only be sufficient available to service a single car for Elio de Angelis, leaving Nigel Mansell with a Cosworth engine to start off with. But it was characteristic of Chapman's relentless quest for the competitive edge that he equipped the Lotus 92 with a prototype of the Lotus active suspension system for the start of 1983.
The system was very much in its infancy and Mansell had some hairy excursions as the computer 'brain' over-reacted in response to wheel movement input, making the 92 buck and squirrel all over the circuits. At that time, many rivals dismissed the Lotus active suspension as an over-complicated irrelevance that was a costly waste of time. But Mansell, the ultimate Chapman loyalist, stuck with it - even though Colin had died on 16 December 1982. Ten years later, Mansell would win the world championship in a Williams-Renault equipped with a bullet-proof active suspension system.
So Lotus F1 Racing have inherited a tangled and complicated legacy. In so many ways it is also a double-edged sword. Although conferring instant credibility, it piles more pressure on them than on any of the incoming teams in 2010. But it also gives them a helping of instant celebrity status. Race fans will be scanning the practice times with added interest to keep tabs on the progress of the 'Lotus-Cosworth' contingent in their latest reincarnation. It would be nice to think that, somewhere, Colin Chapman's spirit will be looking on approvingly.