10. Nico Rosberg
Nico Rosberg at Silverstone © LAT
Nico or Nick Heidfeld? A close call. Rosberg gets the nod for a good mix of occasional opportunistic aggression with unerring consistency in bringing the car home in the points. His Keke-echoing style on street tracks made for impressive viewing and speed at Monaco, Valencia and Singapore, and his frequently great reaction to the lights several times brought him finishes beyond his underlying speed. But just what is his level? Was the car flattering the driver or vice versa?
With Kazuki Nakajima in the other car, this wasn't satisfactorily answered and Williams, fairly typically, was beginning to have doubts. It was certainly less than impressed in Malaysia when, after leading the first stint, Nico lost eight seconds to Button in one wet lap. Partly this was because Jenson was so far ahead that he missed the worst of the rain. But not all of it. He would have been second in Singapore but for a careless error as he left the pitlane.
The team let him down at least as often though. His fourth place in Hungary, for example, could have been third or even second were it not for a stuck fuel hose. We should get a more definitive reading on his level in new surroundings in 2010.
9. Rubens Barrichello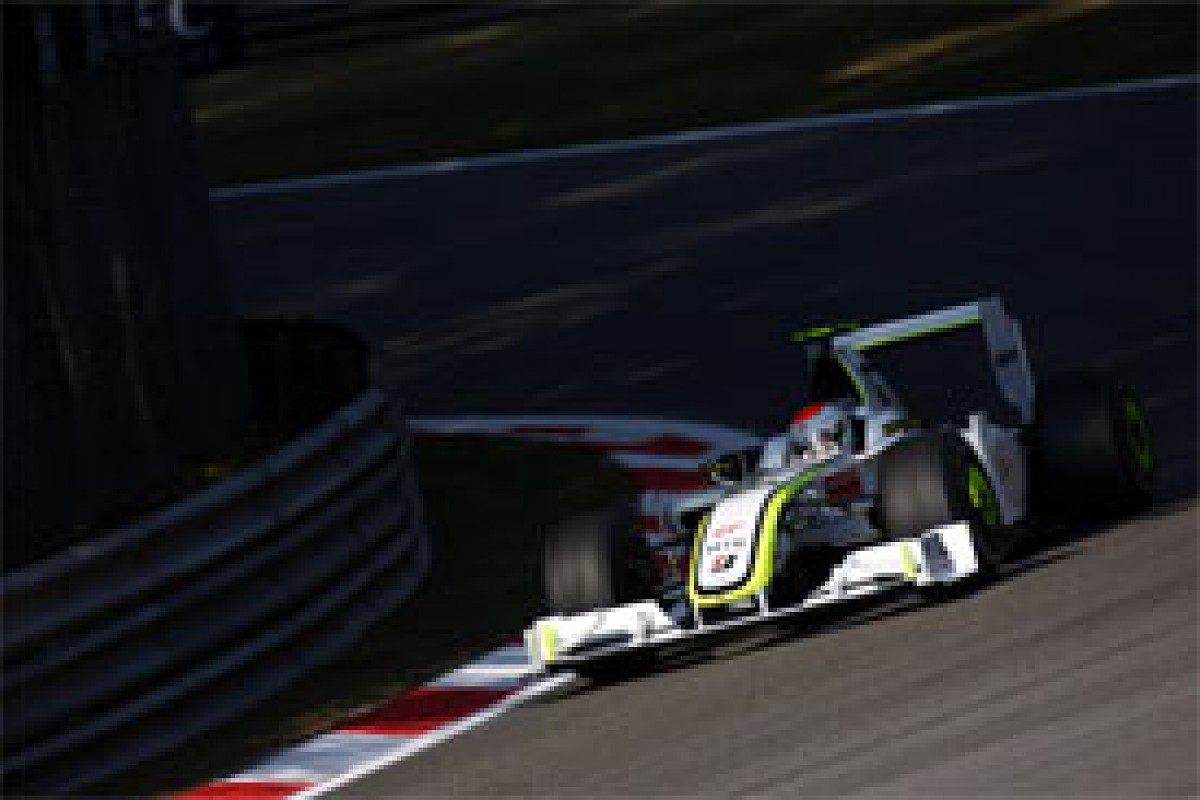 Rubens Barrichello at Monza © LAT
It may seem a lowly placing for a guy that pushed Button for the title and consistently out-qualified him in the season's second half, but in reality he drove a total of just three excellent races - Valencia, Spa and Monza - and most of the remaining points were amassed in the first half-season from average performances in the best car.
Yet again, he was more than a number two but not quite a number one; taking only Barrichello's performances, the Brawn would have looked a competitive rather than dominant in the season's first half. Even when he did out-qualify his team-mate, he was more often than not behind him in the race and in Brazil, fighting for the world championship from pole, he faded dramatically. It wasn't the first time during the season he had mysteriously dropped off the pace.
He showed great spirit in fighting back after seven straight defeats by Button and in that brief three-race sequence, when he produced his best drives, it looked like he might maintain that momentum before it then tailed off again. That said, the team valued his technical feedback highly.
8. Kimi Raikkonen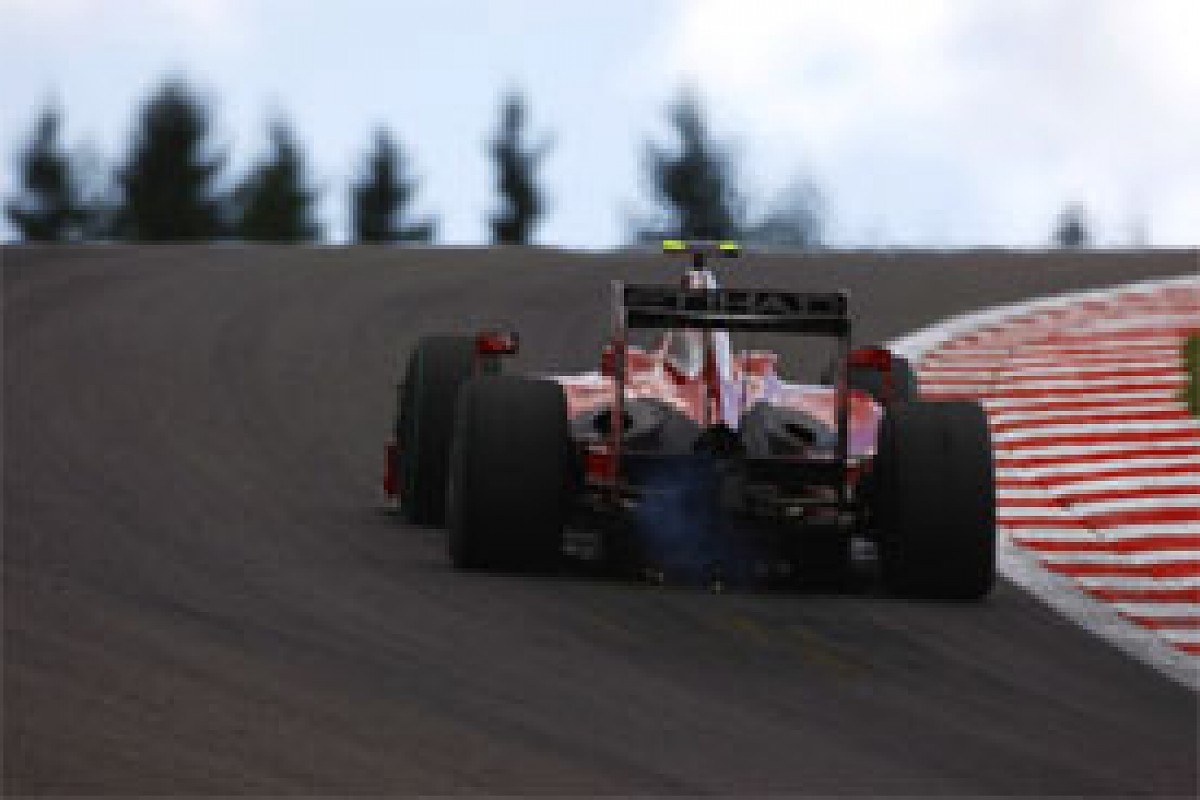 Kimi Raikkonen at Spa © LAT
The enigma can't be decoded. No-one, least of all Ferrari, understands what it takes to ignite Kimi's fire and keep it lit. When all is well, he's a machine that spits out race wins and if all tracks were as challenging as Spa - where, as always, he was brilliant - he would be almost unbeatable. But throw him the curved ball of an understeering car with not enough tyre grip to allow him to upset the rear in compensation and he appears to lose interest.
In the nine races he was paired with Massa this year, his qualifying was slightly superior but too often his races passed by in an underwhelming fuzz while Massa got his head down and pulled results from the reluctant car. Immediately upon Massa's absence, he began an impressive run of podiums, including the Spa victory, but these were at tracks to which the car was well-suited and it led to the inevitable question of just where Massa might have been in these races.
Being paid off a year short of his full contract was an ignominious end to Kimi's Ferrari career and despite the spin put on it, the fact remains that his performances too often fell short.
7. Felipe Massa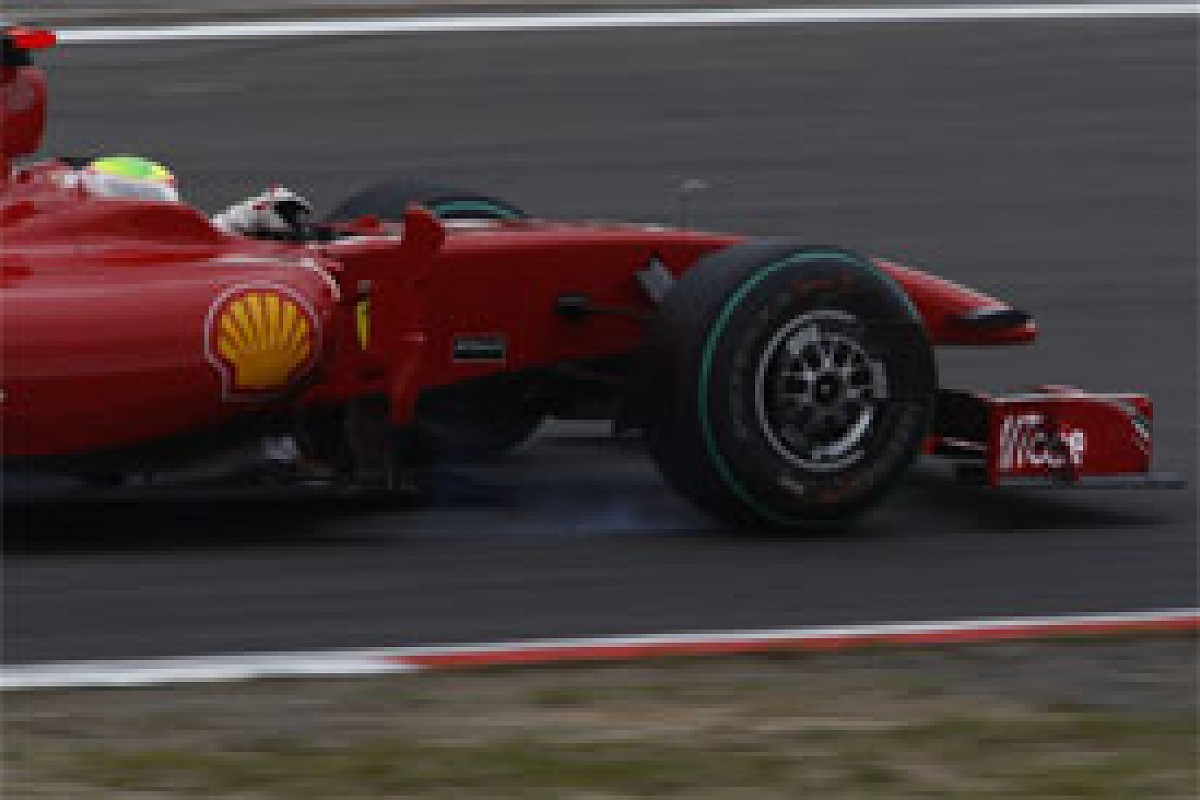 Felipe Massa at the Nurburgring © LAT
Before his season was nastily truncated in Hungary, Felipe had again established a small but definite edge over his more exalted and higher-paid team-mate. The car was nowhere near as good as last year's but Massa was, if anything, even better.
His middle stint at Monaco stands comparison with any done by Michael Schumacher in its fantastic relentlessness and it was only the unfortunate timing of traffic that prevented him from beating Raikkonen for third and, quite possibly, Barrichello for second. Fastest lap and fourth was scant reward.
His drive two weeks earlier in Barcelona should have also yielded a podium, but was thwarted by a false fuel reading. In Germany he made a difficult heavy first-stint strategy work brilliantly to take third. He drove fast and faultless races in Turkey and Silverstone to bring results that flattered the car. What a pity he wasn't around to take advantage of the car's improved performance at the two low downforce tracks of Spa and Monza.
6. Fernando Alonso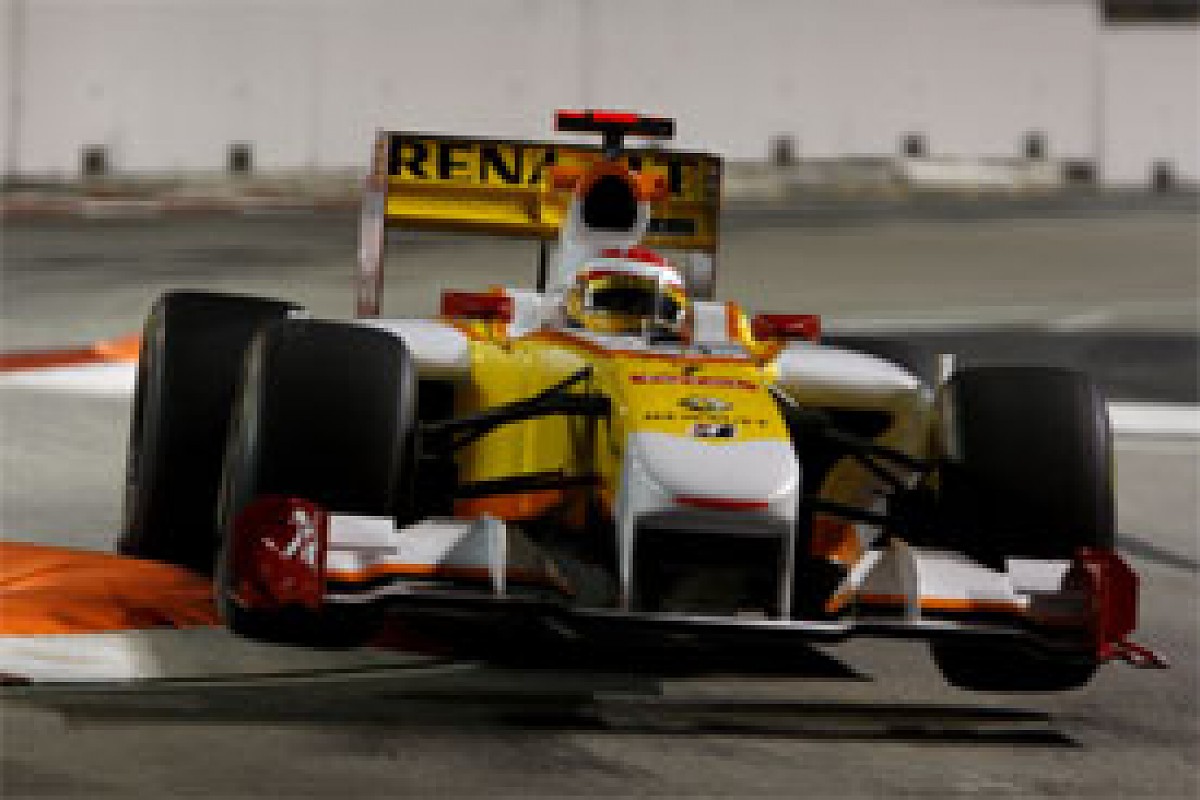 Fernando Alonso at Singapore © LAT
Let's be clear: this top 10 is about drivers' performances this year, not about their ultimate potential. This year the Renault R29 was so far off the pace that Alonso had little opportunity to access his best stuff. We saw a glimpse of it with a super drive to fourth in Singapore and with his amazing on-the-limit last few laps at the Nurburgring that netted him fastest lap, but usually what we saw was a fantastic driver wasted, apparently unable to summon the raw desire needed to get the absolute best from himself.
He was perhaps a little too comfortable in a Renault team that regarded him with awe and with inexperienced team-mates who were not in his league. Even within the limitations of his car there were few of the characteristic relentless Alonso stints. His Singapore drive was one such, but it only served to emphasise that we'd seen the real Alonso so rarely prior to this race.
His drives to fifth in Australia and Spain were about the only other times such tenacity was on display, though his fiery taste for battle was evident in Spain when he went wheel-to-wheel with Mark Webber at a safety-car restart.
5. Robert Kubica
Robert Kubica at Valencia © LAT
The BMW F1.09 was a hopeless piece of kit for most of the year, giving Robert a difficult season. But he somehow qualified it fourth in Australia which, when combined with an unusual tyre sequence that played out perfectly, gave him with an outside chance of victory in the closing laps. This was a great driver completely transcending the level of his machinery, something he would do again, albeit with a car that was much improved, in Brazil where he beat the vastly superior Brawn of Barrichello in a straight fight - and even kept Webber's winning Red Bull under pressure.
He made a brief but sensational appearance at Monza, not only rescuing a seventh-gear moment on the grass, where Vettel had put him, but making the pass too. Nick Heidfeld was of a high enough standard that Kubica wasn't always the team's cutting edge, and the current generation of control tyres have neutralised his ability to carry huge speed into medium and slow-speed corners, but the peaks of his season were those of a very special talent and there is not a single one of his opponents who doesn't recognise his level. He is the one they all worry about getting in a competitive car.
4. Mark Webber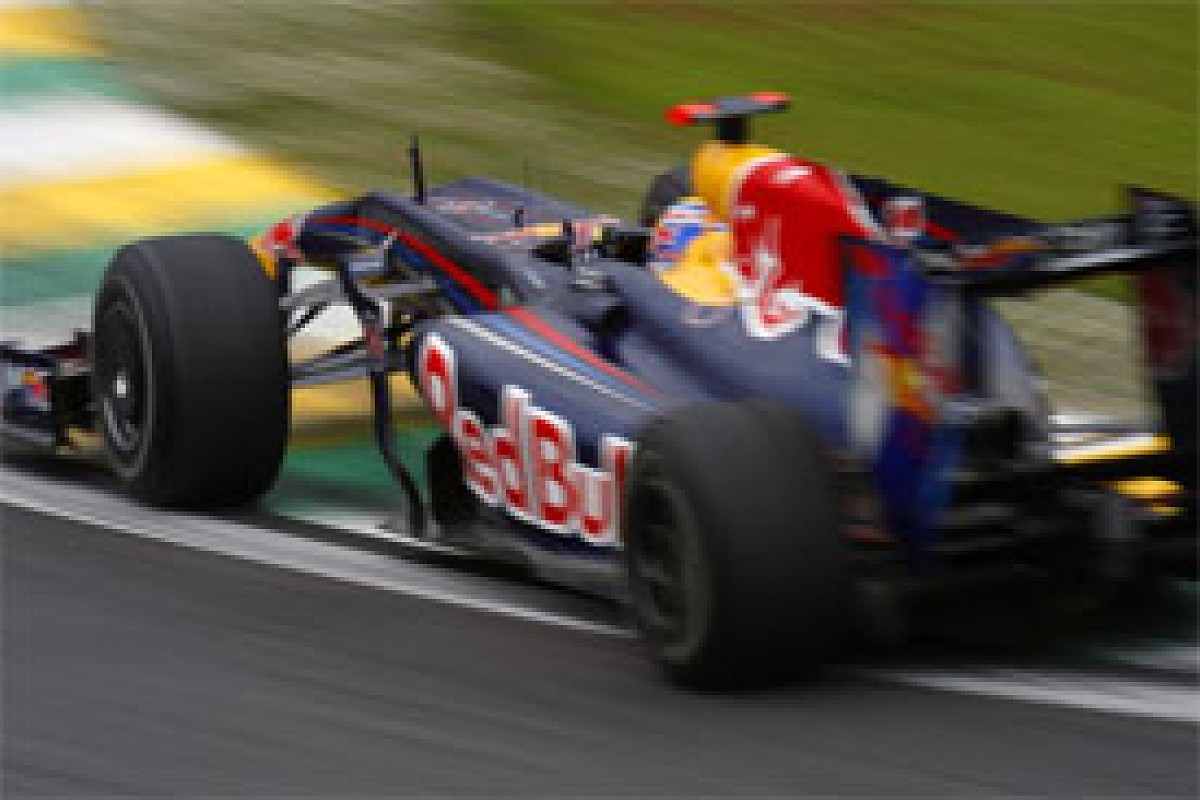 Mark Webber at Interlagos © LAT
Considering that Vettel was supposed to be the guy that was going to finish off Webber's career, Mark did pretty well: his first two grand prix victories, a contender in the fight for the world championship and several races where he just flat out-performed such a gifted team-mate add up to a mighty effort for a guy that was carrying an injury all season. But that's Mark Webber for you, an incredible competitor with a talent that has always been vastly underrated within the paddock. There have been drivers not nearly as good with much better reputations.
The banishing of grooved tyres took away his ability over rivals to better feel their very tricky limit, particularly under braking. The performance of the slicks was generally more accessible. This and Vettel's arrival meant he was regularly out-qualified by a team-mate for the first time, but he made amends with races such as Barcelona, where a quite amazing middle stint allowed him to beat Vettel, and he did the same in Turkey.
But his day of days came at the Nurburgring, where his breakthrough win was based on a wet qualifying superiority that was astounding.
3. Sebastian Vettel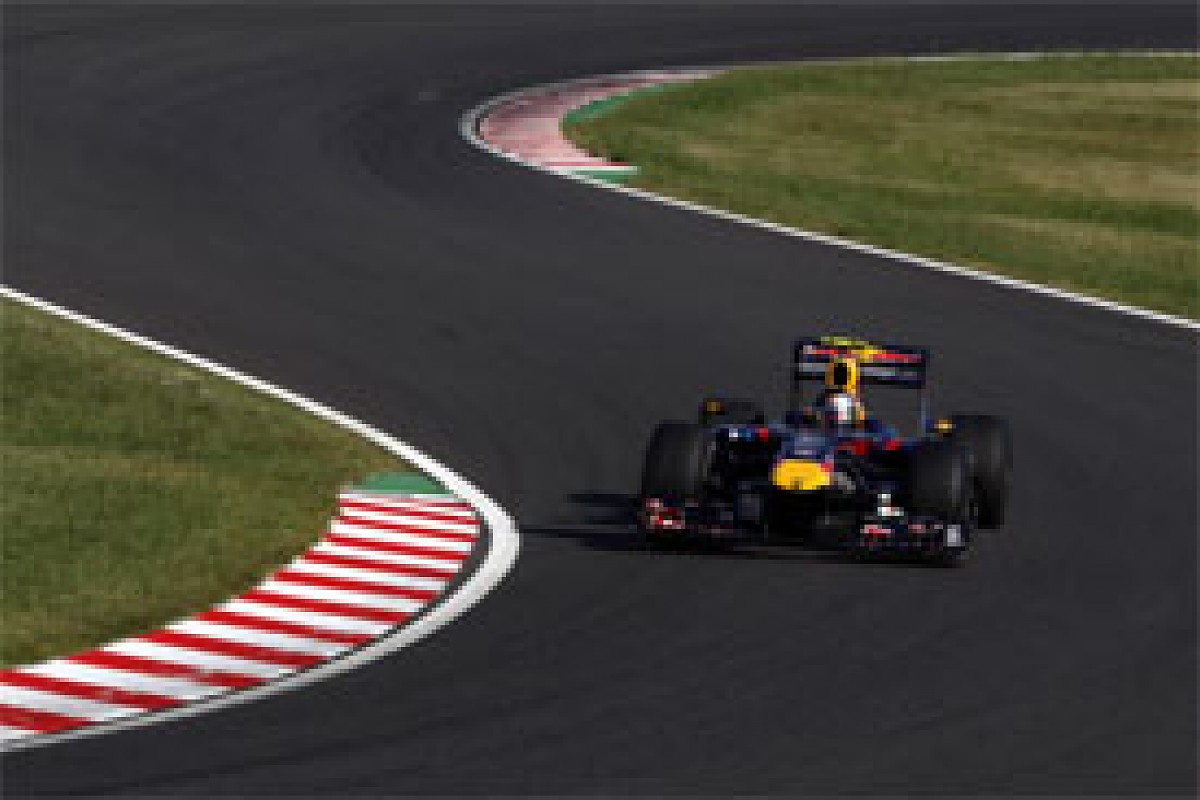 Sebastian Vettel at Suzuka © LAT
The highs were brilliantly high - and his winning performance in the wet of China was arguably the drive of the season - but there were several errors that ultimately may just have cost him the title. The clash with Kubica in Australia that lost him a podium there could be argued either way; hitting the Ste Devote exit wall was 100 per cent down to him; sliding across the grass on the first lap in Turkey cost him a place there; the aquaplaning spin in Malaysia was arguably just random chance; and there was a suspension-damaging clash with Raikkonen in Hungary.
But he won four times, usually out-qualified Webber, sometimes by a margin that had Mark shaking his head, and his pressure series of one-run-only qualifying laps in China and Japan were sensational, and the basis for victories the following day. It's easy to forget how little experience he has, such are the heights he attains, and as such it can be expected that he will progress beyond this level in years to come.
Beneath the smiling, joking demeanour is a huge intelligence allied to a savagely competitive instinct and a big talent. He has convinced the remaining doubters of his true status
2. Jenson Button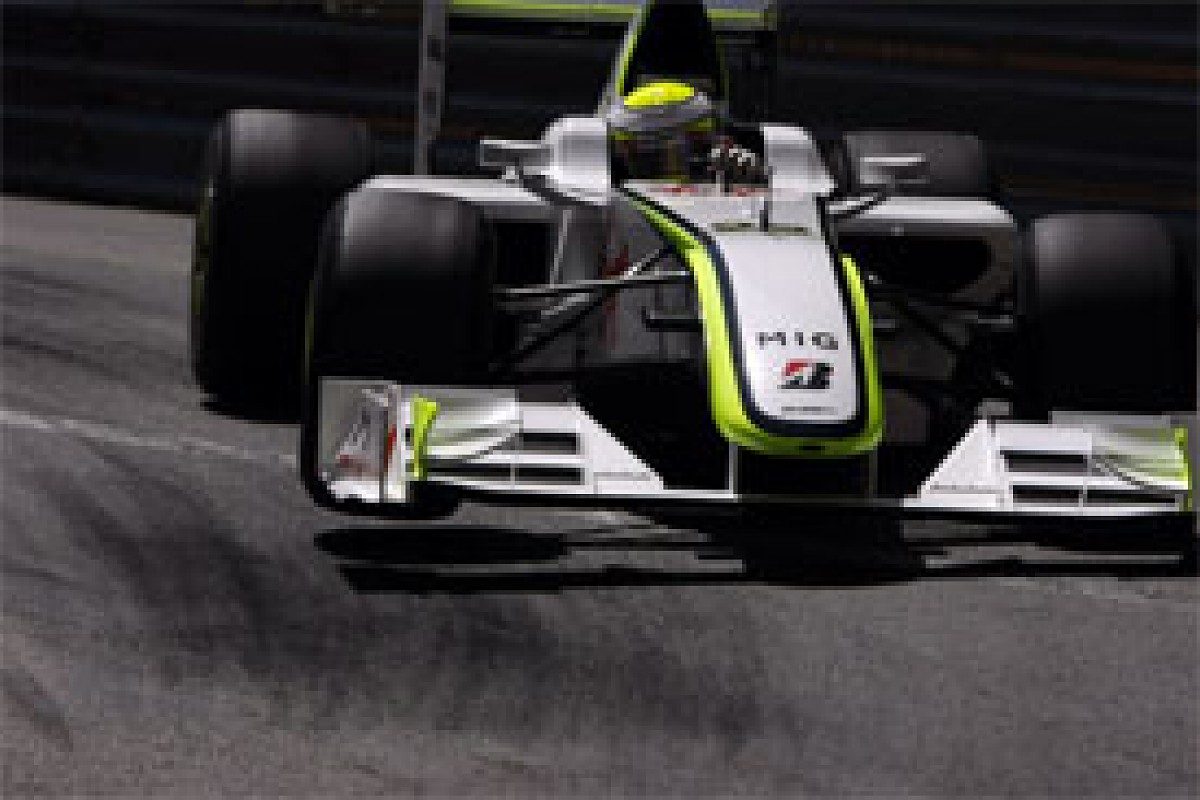 Jenson Button at Monaco © LAT
On the form of his first half-season, he'd be comfortably number one. But his latter half was too often compromised by mediocre qualifying efforts as the pressure of leading the championship began to tell on him. He would invariably then rescue himself with some sparkling race performances and he made some quite stunning passing manoeuvres throughout the season, almost all of them critical in gaining him the required result.
His silky style was devastatingly effective when the Brawn was at its best and several times he seemed to gain access to an elevated level of personal performance - witness his stunning pole lap of Monaco or his savagely relentless stint in Barcelona that overturned his team-mate's superior strategy. There were races in that first half-season - Bahrain and Barcelona - where the Red Bull was at least as fast. Button won those races only because he out-drove his team-mate and the Red Bull drivers.
But with a less competitive car and the prospect of a world title on the horizon, he dropped to a less consistently brilliant level. Furthermore, that minimum-input driving style worked against his overcoming the car's Achilles' heel of not being aggressive enough with its tyres.
1. Lewis Hamilton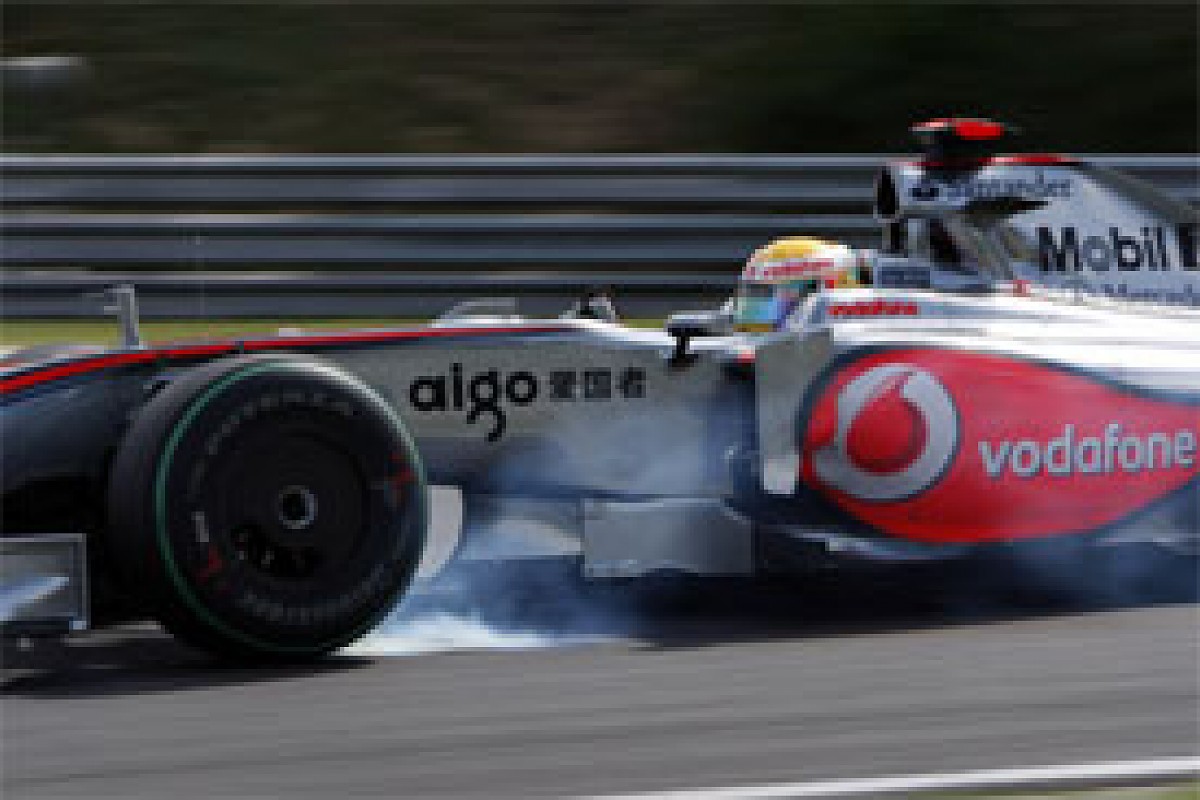 Lewis Hamilton at the Hungaroring © LAT
Once McLaren gave him a car that was almost there, Hamilton was able to do the rest. His spectacular skill set was on full display from the moment the MP4-24 was given the Nurburgring update that lent it respectability. But bear in mind the team was quite honest in admitting it was still significantly lacking in downforce and aero efficiency.
There was nothing in the data, either the team's own or that from the various indicators of performance on track, that suggested it was in the same league as the Red Bull or - when it was working properly - the Brawn. Yet Hamilton won two races with it regardless and was only prevented from dominating a third (in Abu Dhabi where he had more than 0.5s on the field) by a brake material problem.
In the car's hopeless early-season form, Hamilton's qualifying speed was not notably better than team-mate Kovalainen's, as both could find its modest limits quite easily. Even so, he somehow contrived to get it up to fourth in Melbourne and Bahrain. The moment the car's performance window widened, Hamilton was consistently brilliant. There were also fewer mistakes than in 2007 and 2008, though Monza showed he was still capable of them