Aside from the surrounding architecture and twilight timing, the new Abu Dhabi circuit offered little new in its layout - similar to the recent run of new circuits.
Its format lies somewhere between street circuit and permanent track. With a demand on high-downforce and heavy braking, few teams needed to bring specific developments for this race. However, a few did bring some small new elements to the race.
The almost total carry-over on aerodynamic regulations for 2010 meant that any developments seen at Abu Dhabi will equally apply to the new cars as they begin testing in February.

Red Bull Racing
Just as teams have found their workaround to the two element rule for the upper rear wing, Red Bull applied the same 15cm exclusion zone to the lower beam wing and added a slot in the middle of the wing.
This slot allows the wing to be steeper without stalling. Having a more aggressive profile in the middle is also useful for interacting with the double decker diffuser beneath it.
Allied to this change, Red Bull altered the trailing edge profile of its upper rear wing. The V-shaped cut has been softened into a wider curved cut out.

BMW Sauber
Having reverted to its old boxy endplates in Brazil, BMW Sauber went back to its Singapore, Brawn-style endplates in Abu Dhabi.
Run in co-operation with the endplates were three different types of cascades. Each attaches to the same L-shaped mount. One version is a narrow single-element flap, then a two-element flap of the same width. Then in Saturday practice a new variation was tried.
This mimics Red Bull's wider cascades, with the two-element flap thinning towards the neutral zone in the middle of the wing. The cascade was mated to a revised flap arrangement on the main part of the front wing, with more flap area towards the endplate and less in the open area between the wheel and chassis.
Additionally, the vertical fence supporting the flap was thinned. This development was probably not aimed at the race in Yas Marina, but more likely a 2010 development being track tested in advance of the winter testing ban.
Toyota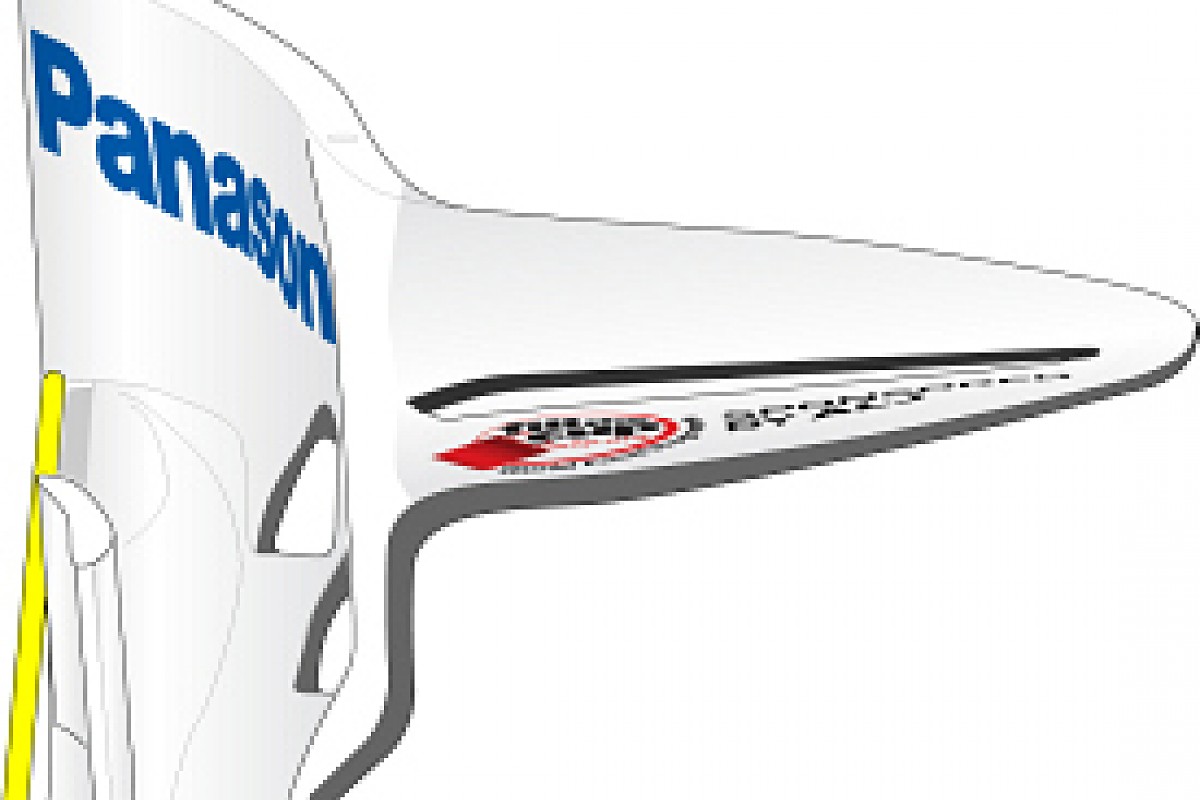 Taking cues from Renault's front wing endplate, Toyota also added a slot running longitudinally along the footplate.
The split takes the higher pressure above the footplate and directs it smoothly around the front tyre.
Toyota's interpretation of the split is more complex than Renault's, as the slot gap varies along its length, being wider ahead of the small turning vane and much narrower behind it.