During the German Grand Prix weekend a wave of optimism washed over the paddock. The Concorde Agreement as a document, said various sources, would be signed within a week, with Bernie Ecclestone vowing to sort out Formula 1 within 48 hours.

"I hope to have a Concorde Agreement in place by Wednesday," he said after denying rumours that he would be relieved of his duties in the wake of making some controversial comments about Adolf Hitler.

While F1's 78-year-old tsar is still very much in evidence over three weeks later - disproving the rumours in the short term - at the time of writing speculation persisted that the Concorde Agreement has yet to receive a full set of signatures.

BMW's announced withdrawal from F1 has complicated the matter further, as this column observed last week. Peter Sauber, founder of the team and still a 20 per cent shareholder, is believed to have shuttled across to Malaysia in attempts to persuade Petronas, his loyal partner of many years, to assist in saving an operation he headed for more than 25 years, only for BMW to pull the plug four seasons after buying it.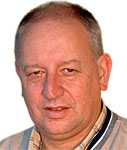 Peter Sauber © LAT
The team is believed to have been granted an extension until today, after which it could lose its right of entry to the 2010 FIA Formula 1 World Championship. The entry is contingent upon signing Concorde, and with N-Technology having issued legal proceedings against the FIA over the entry procedure, a Serbian hopeful said to have approached the EU Commission over the matter and David Richards of Prodrive having voiced his displeasure over the situation as far back as Silverstone, there are plenty of hopefuls waiting in the wings.

However, a Petronas oil tanker filled with Ringgits would only partially solve Sauber's problem, for last Wednesday BMW clearly stated that its F1 engine division, too, would be closed, meaning that the team would need to seek out a supply of V8s.

Mercedes? Depends which way Brawn goes in 2010, as Force India is expected to retain its deal given the technical partnership in place with McLaren.

Ferrari? Possibly, but remember that the team already supplies Toro Rosso, and turned down Brawn's overtures last December, so not much hope there. Toyota? Well it has a contract with Williams but the relationship is said to be somewhat tetchy given Sir Frank's 'lone furrow' philosophy towards FOTA and the fact that Toyota Motorsport President John Howett is vice-chairman of the body - so this one is awaited with interest.

In any event, Toyota is said to be considering a supply request from USF1. Given that North America is Toyota's largest market with 2.8m vehicles sold by the group in 2008 (versus 2.2m in Japan and 1.25m in Europe), it makes enormous sense for the world's largest motor manufacturer (by volume).

All of which leaves the team formerly known as BMW Sauber with a choice of Renault power (already in bed with regular winners Red Bull) or Cosworth - whose F1 future could well be decided by a Parisian court in September. Or, more ominously, by 'Steely' Ms Neelie Kroes, the Dutch-born EU Commissioner for Competition, who had no qualms whatsoever about fining Microsoft €899m for 'non-compliance', stating at the time: "We don't want talk and promises, we want compliance".

If it is a surprise to read that the Concorde Agreement has still not been ratified, despite Saturday's FIA press release, consider the opening words: "Following approval by the World Motor Sport Council, late last night FIA President Max Mosley signed the 2009 Concorde Agreement..."
Nowhere does the release claim all parties had signed - nor has any statement to that effect surfaced since - only that Mosley had appended his signature on behalf of the FIA's WMSC.

The 250-odd page covenant designed to tie F1's 13 teams, the sport's governing body, and the various CVC Capital funds which hold F1's commercial rights for the next 100-odd years, is a complex multi-faceted document requiring individual (but majority) approval from the boards of four manufacturers (five should BMW take the step to ensure that it at least has a saleable entity) and a host of private individuals and companies operating in countries as disparate as Japan and the Unites States. So, the fact that there are still a number of outstanding signatures is no surprise.

Any wonder, then, that post-German Grand Prix this column doubted, correctly as it turns out, the timetable, and instead suggested that the Hungarian weekend would result in final points being thrashed out, with signatures being put to the document thereafter?

Some parties have, though, signed 'release notes'. These allow their signatures to be appended to the main document subject to universal approval of the final outstanding requirement - the so-called Resource Restriction Agreement, a binding agreement designed to ensure that F1 budgets are cut to 'early 90s levels' from the 2011 season onwards. This is believed to have been agreed late last week.

The previous Concorde expired on 31 December 2007, so the latest version is at least 18 months late, and has been in the making for over three years. Given that its projected shelf life is a little over three years, should attention not now turn to the next edition, particularly as some team bosses are suggesting a breakaway series could be on the cards from 2013 onwards? You read that correctly...

"Yes, maybe we should be looking at starting on the new Concorde now," conceded BMW Motorsport Director Mario Theissen with a wry smile in Hungary after the point was put to him. "But, it was only in the last nine months that there was any progress on the current one," he added.

It is common knowledge that his company's situation has totally changed since, but, still, many a true word is said in jest. A quick glance at a calendar shows that it was nine months ago that the articles of incorporation for a body to be known as Formula One Teams' Association were tabled by Ferrari president and FOTA's founding chairman Luca di Montezemolo during a meeting of all teams during the Italian Grand Prix weekend at Monza.

In retrospect it is utterly ludicrous that the governing body and all F1's players allowed the situation to reach the point where a multi-billion dollar global sporting industry, one supported by blue-chip, multi-national companies with an audience totalling hundreds of millions of eyeballs, had absolutely zero regulatory stability and no binding revenue distribution agreements.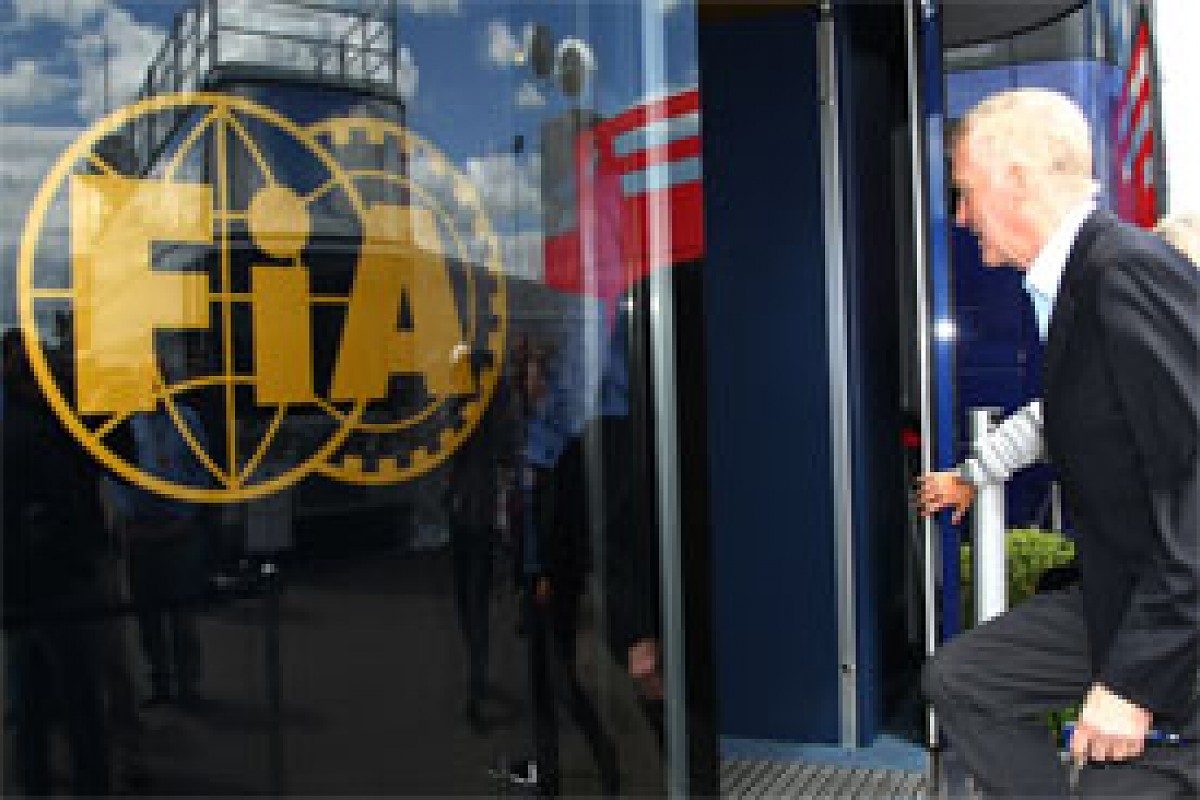 The first meeting of FOTA
But the sad fact is that, pre-September 2008, that was precisely the situation, so there is absolutely no doubt, without the formation of FOTA, the sport would still be teetering on the brink of destruction.

Who knows how many more teams would have left by now, totally fed up with a system that allowed the rules of engagement to be changed every which way on a whim. Thus, for FOTA, this week should mark a point of mission accomplished. And not a day too soon, either.

Having reached that stage, precisely what is the future of FOTA? The body effectively faces three options: continue striving for the advancement and stability of F1, go into hibernation (until the question of a 2012 Concorde arises) or disband.

To pursue disbandment would imply that the body's formation and its subsequent threats to form a breakaway series were merely negotiating bluffs. But they most certainly were not, as attested to by the briefs and tenders being prepared in July. If they were bluffs it would, in the process, have betrayed millions of fans who stood firmly behind the alliance and cheered its victories on from the sidelines - and would leave the teams with no platform from which to fight their corner in future.

During its short, nine-month life, FOTA made grand prix racing's massive fan base numerous promises, including prospects of three-car teams, half-price grandstand seats, vastly improved access to drivers and teams, returns to traditional circuits and enhanced TV, radio and internet productions. The research that the organisation subsequently presented, and the various forum polls that emerged across the web, indicated that the public were fairly and squarely behind FOTA's initiatives. This in turn gave the body the confidence to talk about breaking away - which then pressured CVC into finding a solution pdq.

When FOTA was formed it set out to be the third leg of an equilateral triangle (with the FIA and the CRH being the other two sides), and thus its role is no less relevant than when formed to pressure the other parties into agreeing what is, after all, a trilateral document.

The triangle concept does not stop there, either, for during its March media briefing in Geneva the body presented its three sub-committees, namely the Sporting Committee, Technical Committee and Commercial Committee, headed up by, respectively, Martin Whitmarsh of McLaren, Ross Brawn of the eponymous team, and Renault's Flavio Briatore.

Although Schedule 9 of the Concorde Agreement lays down rigid timetables and procedures for when the FIA's Technical and Sporting Groups meet, plus those of the F1 Commission (which previously met at the whim of the FIA president...), the two FOTA sub-committees charged with such aspects could do immeasurably worse than formulate and agree ideas in advance of sittings. This would prevent a return of the 'divide and rule tactics' that were used so successfully against them in the past.

Items such as the calendar, points structure, race-weekend programmes, technical specifications (for example, banishing notions such as the return of KERS to the skip, now that a hybrid car has won a single race; would it have won on that day on that circuit had not a leading contender been taken out?) and such-like all require tweaking.

And, while the teams certainly don't hold FIA voting rights, their opinions certainly have the potential to influence the outcome of the FIA's October 23rd presidential elections.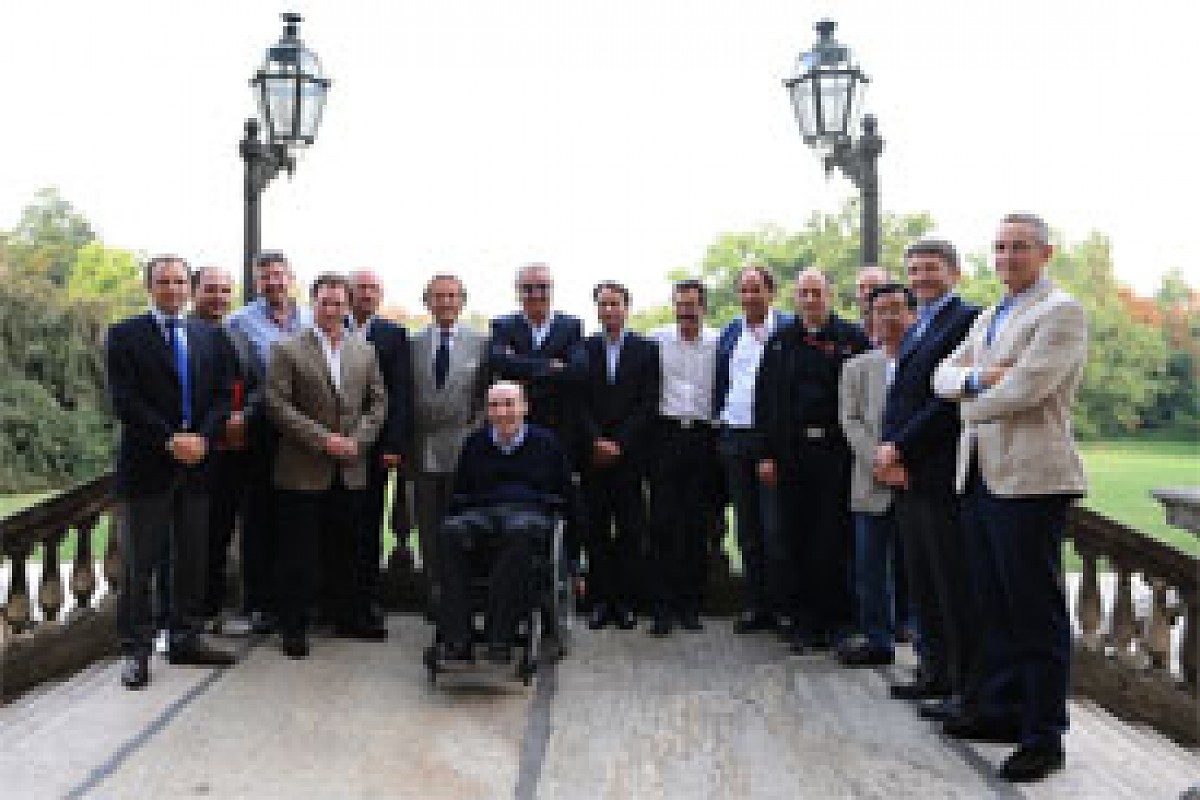 Flavio Briatore © LAT
It is, though, Briatore's area of responsibility that requires the biggest input.

Here FOTA faces a Catch-22: with the new agreement providing a 50/50 split of F1's gross revenues between the commercial rights holder (CRH) and the teams' collective, it is obvious that the greater the race-hosting fees, to cite just one revenue stream, the larger the teams' share but, generally speaking, the smaller the attendances.

Equally, while 'propaganda' grands prix deliver cash-flow benefits, they are generally hosted in countries with little appeal for manufacturers and sponsors. Returning to Toyota's 2008 regional volumes, the Middle East is responsible for just 7 per cent of the company's worldwide sales, yet two 'PGP's are scheduled for the region, while the US (32 per cent) has none. Obviously FOTA needs to seek a balance between F1 income and product marketing needs.

Television production, too, needs to be improved.

With Eurosport and North American broadcasters having embraced High Definition for motorsport broadcasts, there is no excuse bar parsimony for the lo-def stuff F1 churns out every fortnight - and here FOTA can play a vital role in insisting upon HDTV. Yes, there are technical challenges to be overcome (stable in-car shots, for one; bandwidth/costs issues for another), but should a multi-billion dollar entertainment industry that pitches its wares at premium markets still be peddling fuzzy stuff in the 21st Century?

Finally, having promised transparency, FOTA should now deliver it. Yes, there are commercial considerations (for example Schedule 10 of the Concorde, which outlines the CRH's financial obligations to the teams), but documents such as the Resource Restriction Agreement and other aspects of Concorde ought to be placed in the public domain. Surely, after promising fans so much via a breakaway championship, then signing up to the FIA's version, FOTA owes its massive worldwide fan base something.