Jenson Button couldn't have picked a better place to consolidate his world championship lead, as Budapest is hot around this time of year. With the relatively low temperatures in the British and German Grands Prix hindering the Brawns, and Red Bull's upgrade blitz giving Mark Webber and Sebastian Vettel what might now be the fastest car on the grid in all conditions, he heads to the Hungaroring desperately needing to stabilise his 21-point lead in the standings.
That will be the story of this weekend. If Red Bull check out in hot conditions at a track well-suited to the low-speed strengths of the Brawn BGP 001, the team that Ross built is going to have to hit back with its own no-holds-barred development push to have any chance of hanging on to its championship lead.
The last race before F1's mid-season break - which includes a mandatory two-week factory shutdown - could be the race that gives the clearest indication yet as to where the world championship is destined to end up.

Talking points
1. Webber on a roll
It took 130 starts for him to notch up his first grand prix win, and it's not going to take that long for him to stand atop the podium for a second time. At the Nurburgring two weeks ago, he was imperious, suriving a drive-through penalty to take a dominant victory. He's got what appears to be the best car, and the added confidence of knowing that he is an F1 winner, so he has all the momentum he needs going to Hungary.
2. Rubens "blah blah blah"
Barrichello was not happy after the German Grand Prix, blaming the team's strategy for costing him the race. Although he moderated his views once Ross Brawn explained to him that drivers ranked 11th in the fastest lap rankings tend not to win races even if they lead early on, it's clear there is some tension there. With the team's lead in both championships shrinking at an alarming rate, might now be the time that Rubens really is shoved into a supporting role?
3. Hamilton on a high
As the lead story in this week's AUTOSPORT magazine explains, Lewis Hamilton and McLaren have reason to be very optimistic heading to Hungary. The car was drastically improved for the German Grand Prix, there are more updates on the way and the low-speed characteristics play to the strengths of the McLaren-Mercedes MP4-24. That, plus KERS boost at the start, means that the reigning world champion is a strong podium contender, and might even be able to pull off a shock win.
4. Toyota back on form
Like Brawn, Toyota is struggling when track temperature is low - although its problems are more restricted to qualifying. The car is a bit hit and miss in the slow corners, which isn't so promising, but after a strong showing last year, when Timo Glock finished second, there's every chance that the Japanese manufacturer can pick up valuable points to hold on to third in the constructors' championship.
5. Alguersuari and Toro Rosso
Jaime Alguersuari should become the youngest driver ever to start a grand prix on Sunday, and the 19-year-old's progress will be watched with interest. He should have an improved STR4 at his disposal, with the Faenza-based team running for the first time with a double diffuser and at largely the same specification as Red Bull Racing was at Silverstone. The updates could be worth anything up to a second (at a stretch), so Alguersauri could even have a points-scoring car at his disposal.

Timo Glock's key points
Timo Glock knows his way around the Hungaroring, having finished second there in Formula 1 and taken a pole position during his GP2 championship-winning campaign in 2007.
1. Rhythm
"You just have to find a way to get a good rhythm at the Hungaroring. It's a track where you don't have any time to relax. This is what I had last year when I finished second - you have to be comfortable."
2. Low-speed downforce
"It's a special track and can be very fun to drive. I hope that we can turn it around again in Hungary. Mechanically you have to be sorted and overall aerodynamically you have to have enough low-speed downforce. We don't know where we will be in terms of pace this year because everything is difficult."

3. Qualifying
"You have to focus a bit more on qualifying in Friday practice - in Toyota's case we need to understand why we are not getting the best out of the tyres in qualifying. I hope as it is hot it could be better for us."

Team talk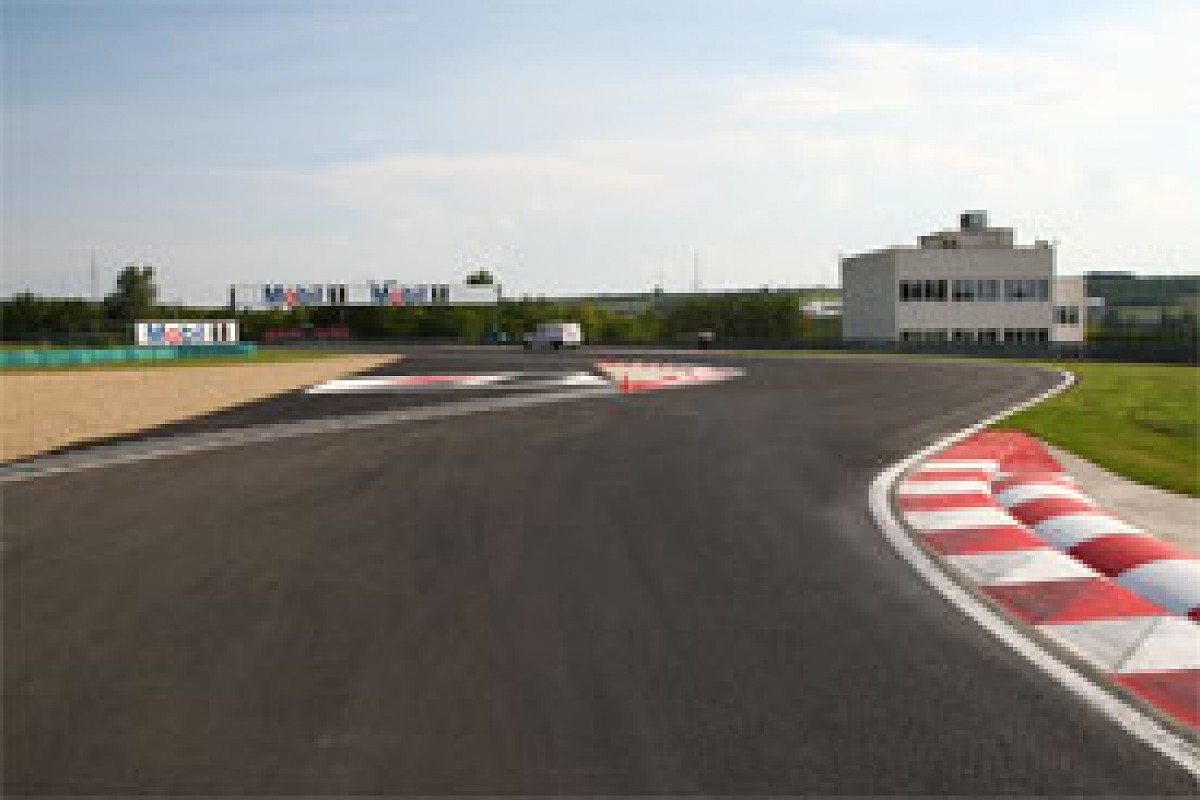 One of the Hungarorings chicanes © XPB
Sam Michael, technical director of the Williams team, which has seven F1 wins and six pole positions at the Hungaroring, gives AUTOSPORT his tips on what to watch out for this weekend.
"It's a maximum downforce circuit, so from that point of view it's like Monaco. There's a lot of change of direction, slow-speed traction and understeer as well. There are a lot of laterally loaded corners, so although it is stop/start, you carry a lot of speed in on entry so the aerodynamics are critical - as are how good your car is in crosswinds and yaw.

"It's not a bad track, although you don't see much overtaking there. It's not impossible, but very difficult. Because of that, qualifying is very important and that does slightly change the way we approach free practice.
"Once you're in the race, it's a standard two-stopper. People have tried three stops in the past, and maybe it could work, but it's definitely not one because you just have so much fuel on board."

Predictor
AUTOSPORT's F1 experts get out their crystal balls and predict the podium for the Hungarian Grand Prix.
Jonathan Noble (AUTOSPORT group F1 editor)
1. Jenson Button
2. Rubens Barrichello
3. Sebastian Vettel
Edd Straw (AUTOSPORT F1 editor)
1. Jenson Button
2. Sebastian Vettel
3. Rubens Barrichello
Mark Glendenning (AUTOSPORT deputy F1 editor)
1. Jenson Button
2. Mark Webber
3. Sebastian Vettel
Tony Dodgins (AUTOSPORT consultant F1 editor)
1. Sebastian Vettel
2. Jenson Button
3. Mark Webber

Race history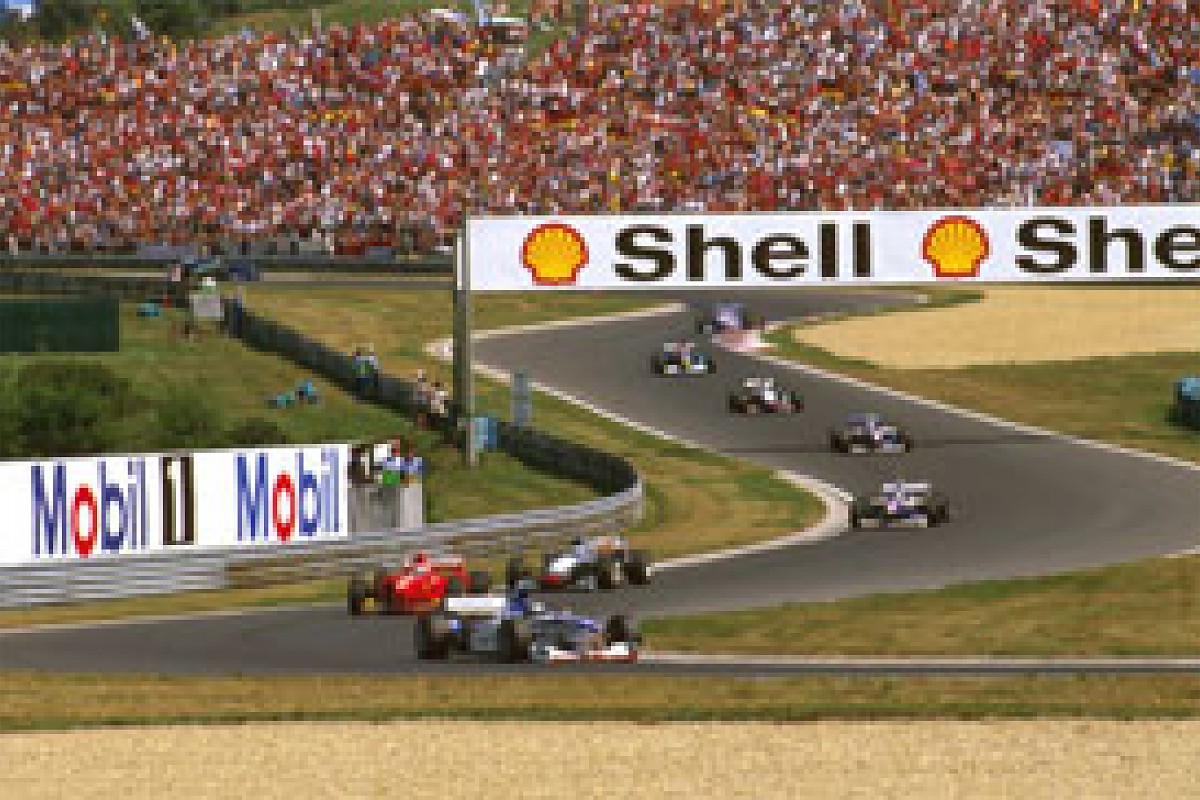 Damon Hill leads the 1997 Hungarian Grand Prix in an Arrows A18 Yamaha © LAT
The first Hungarian Grand Prix was held long before it first appeared on the Formula 1 world championship calendar in 1987, with Scuderia Ferrari driver Tazio Nuvolari upsetting the Auto Union and Mercedes-Benz teams by taking his Alfa Romeo to victory ahead of Bernd Rosemeyer at Nepliget Park in 1936.
It was half-a-century before grand prix racing returned to Hungary, when over 200,000 spectators watched the first F1 event held behind the iron curtain. Nelson Piquet was the winner there for Williams-Honda, the start of a run of seven wins in 12 years for Williams.
Although famed for its lack of overtaking, there have been some dramatic Hungarian Grands Prix. In 1989, Nigel Mansell claimed a sensational victory for Ferrari from 12th on the grid, passing Ayrton Senna for the lead after the McLaren driver was baulked by the Onyx of Stefan Johansson. A year later, Belgian Thierry Boutsen took pole and lasted the whole race on one set of tyres to bag his third and final F1 victory.
In 1997, Damon Hill led much of the race in the Arrows-Yamaha after passing Michael Schumacher's Ferrari, only to slip to second behind Jacques Villeneuve on the final lap after suffering a throttle problem. There was no such disaster for Jenson Button in 2006, who came from 14th on the grid in the only wet Hungarian Grand Prix ever held to take his first career victory for Honda after Fernando Alonso retired.
A year later, the war between McLaren-Mercedes drivers Lewis Hamilton and Fernando Alonso broke out during qualifying, with the Briton rounding out a difficult weekend with victory from pole position.
Last year, Felipe Massa was cruelly robbed of victory after a daring move around the outside of Hamilton at the start when he suffered an engine failure. This handed a first win to Finn Heikki Kovalainen, who became the 100th driver to take victory in a world championship race.
From the forum
"I think it's going to be really nip and tuck between Brawn and Red Bull. What is more interesting is that there are signs that a couple of teams [McLaren and Renault] are making big gains and a couple steadily making ground [Ferrari and Williams]. As Hungary is almost always terribly hot, I'm tipping Button for win number seven after a good go with Vettel"
Muz Bee
"I'm very eager to see what the McLaren is capable of - pity we didnt get to see that in Germany because of Hamilton's nudge against Webber. That upgrade McLaren has done, plus the use of KERS, has definitely put them into podium contention I would have to say"
Andromeda
"My feeling is, the Vettel train is coming."
abc