This is going to be a big weekend for Brawn GP as the team tries to regain the winning momentum that served it so well in the first half of the season. Red Bull Racing appears to be on a roll, and now it's a question of finding out how much of that is down to improvements in the RB5, and how much to the problems that Brawn clearly suffered over the last two races.
The low temperatures at Silverstone and Nurburgring affected everyone to a greater or lesser extent as they tried to get the best out of the tyres, but there's little doubt that Brawn suffered more than most. The team is convinced that in Hungary - where it's been 38 degrees ambient this week - things will turn around. With the supersoft and soft tyres in play, and a track that traditionally reflects Monaco form, Brawn should in theory be well set. There are also new parts, but then of course RBR hasn't exactly been resting either.
It's going to be very hot in Budapest this weekend, but the real question is how warm things will be in the Brawn motorhome. Rubens Barrichello's outburst in Germany will have done nothing for morale in the camp at a time when it's under pressure, and everything has to go just right.
There's obviously been dialogue between Rubens and the management since the race, but to some extent the damage has been done. Things will never be quite the same again.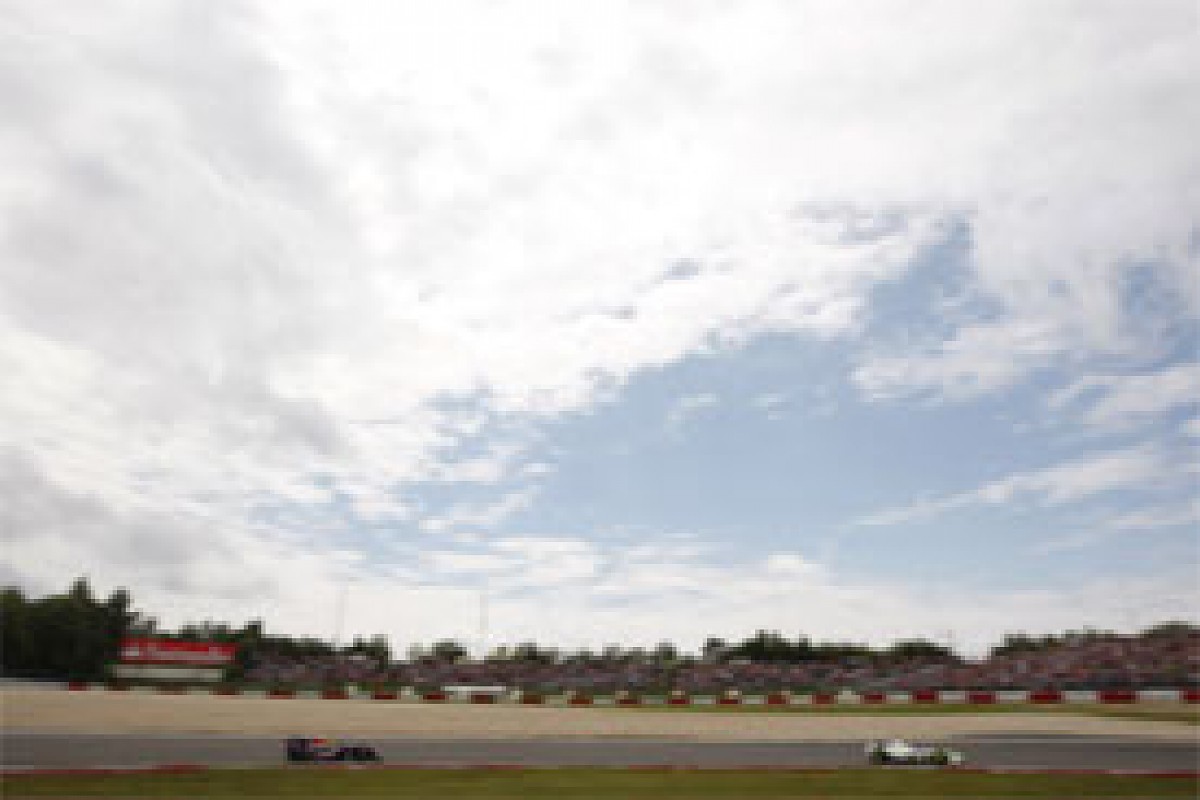 Rubens Barrichello leads from Mark Webber at the Nurburgring © LAT
To re-cap, at the 'Ring the Brazilian outqualified Button and managed to jump pole man Mark Webber to take the lead, despite getting a fairly big whack in the sidepod from him. With Heikki Kovalainen holding everyone else up in third, it seemed that even if Webber as expected got ahead at the first stops, Rubens was a safe bet for second. And when the Aussie got that drive through penalty, he may even have thought he could still win the thing.
And yet having led at the first stops, he tumbled down to sixth, beaten even by a Williams that had started 15th. The cause was a combination of factors, including a three-stop strategy forced on Brawn by the tyre situation, and a fuel rig problem that cost priceless seconds and track position. And finally there was the decision by the team to bring him Rubens for his last stop a lap before team-mate Jenson, thus giving the Briton the opportunity to jump him for fifth.
Trying to untangle exactly what happened as the race unfolded was not easy, and left Rubens frustrated. He led at the start, yet he finished sixth. It made little sense to him, and the swap of places in the final stop was the last straw. In Barcelona he was disappointed to have lost the win, but this time, the level of emotion was several levels higher. He came straight from parc ferme to the TV interview pen. I was standing next to BBC's Lee Mackenzie, and what he told her was incendiary stuff. He was almost on the verge of tears.
"On the strategy, on the pitlane, it was a good show from the team how to lose a race today. For me it's a terrible upset with the way things have gone. I did all I had to do. I had to go first on the first corner, that's all I did. Then they made me lose the race, basically.
"If is really what's going on, we're going to end up losing both championships. And that's even more terrible. So I feel sorry for myself, I feel sorry for the team. To be very honest with you, I wish I can get on the plane and go back home right now. I don't want to talk to anybody in the team, because I don't want to understand... There will be a lot of blah, blah, blah, blah, blah and I don't want to hear that."
So was he really saying that the team favoured Jenson?
"No I'm not saying that. I'm saying there was a good show how to lose the race today. I'm not saying that they favour anyone.
"Today I was the driver in front, and I should have stopped after Jenson, basically. But I stopped the lap before, and he overtook me there on a straight fight, so it's a bit sad on that."
At that point he'd had enough, and he went to talk to the Brazilian broadcasters. Meanwhile his comments had been beamed live by the BBC, and heard in the Brawn motorhome. It wasn't long before the team management was brought up to speed on what he'd said.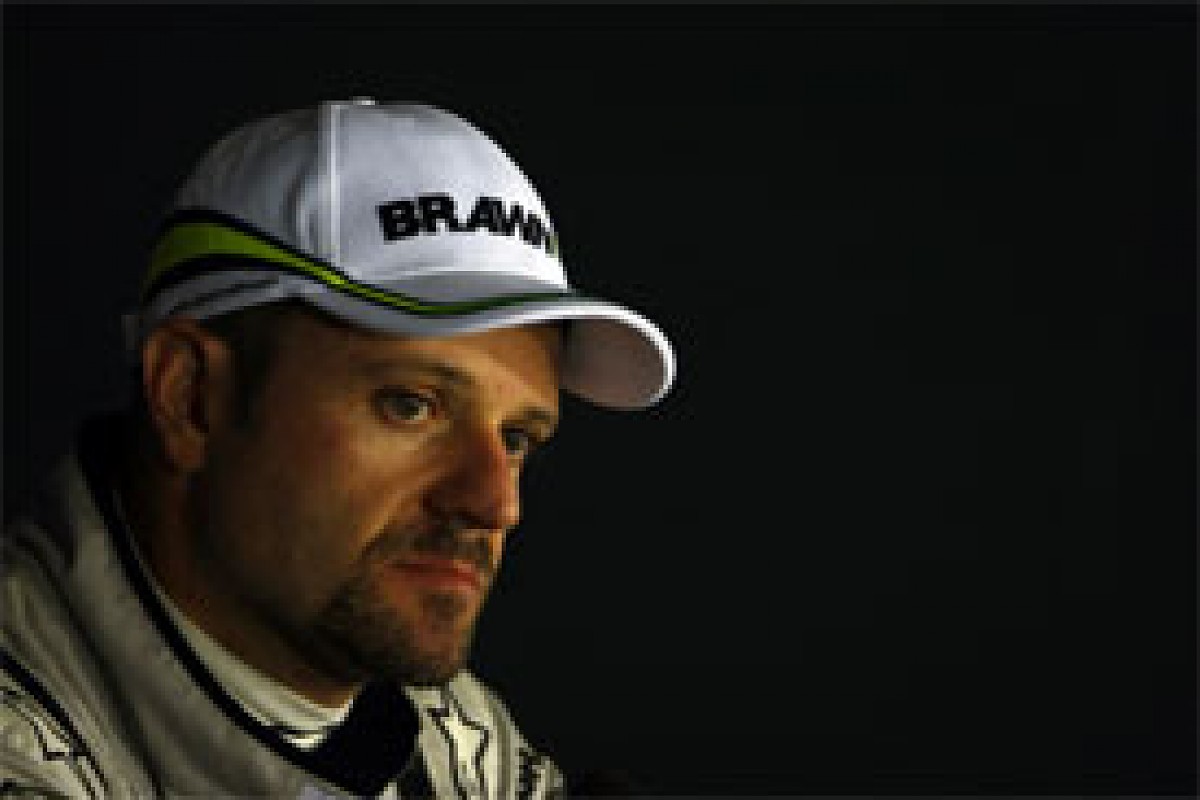 Rubens Barrichello © LAT
A couple of hours later after talking to the team Rubens had calmed down, but his basic position had not changed, especially regarding the team's decision on the final pit stops.
"Apparently because of all the problems he had at the beginning he was able to save more fuel," Rubens said when I asked him if that was the key issue. "That's the explanation. I drove as fast as I could to try to keep in front, and it wasn't the case. I'm a very much fair guy, and justice for me is everything in life, so that's why I demand answers from everything.
"The team agree that they basically had a problem on the pitstop, they apologised for that, and the reason why Jenson pitted later is apparently he saved fuel. It's not my intention to get onto a fight with the team, because I wanted to win the championship as well. I just need to put my head down and work as hard as I can and get back here for Hungary with heads up and with a smile on my face and work all over again.
"I can definitely still have a good season because I'm very good in straightening things up and just tolerating if I need to. But at the end of the day if this is what it's all about, I can quit quite quickly at the end of the year. I don't pretend to do that. I have a lot of speed on myself, I just want to get on with racing."
After a similar disappointment at Barcelona Rubens accepted the team's explanation, and when I asked he insisted he would do the same this time: "I accept it now as well, it's my intention to do that."
Told that he may have some support from the public, he perked up.
"A lot of my past is related to what happened to Michael [Schumacher] and Ross, and people have that in mind. Basically that's why they support me, because it was wrong what was done to me in the past. Right now the only thing I've said is that the team end up showing how to lose a race in the way that we should have finished higher up.
"It was good enough to finish third today, I'm very disappointed to have finished sixth. I had twice problems in the pitlane. That basically kept putting me behind. A guy who was leading the race in the first lap shouldn't finish sixth, even if he's going slow or quick, it doesn't matter. I don't think he should finish sixth."
Ross Brawn later pointed out that someone who can only manage the 11th fastest lap in a race is not going to win it, and that was a good point. That first stint, with a light fuel load and Kovalainen riding shot gun, did flatter Rubens. As the race unfolded, the speed was just not there, although matters were further confused by the fact that Jenson ultimately seemed to get more out of the tyres.
Button himself had no time for the inevitable suggestions that team orders had indeed come into play.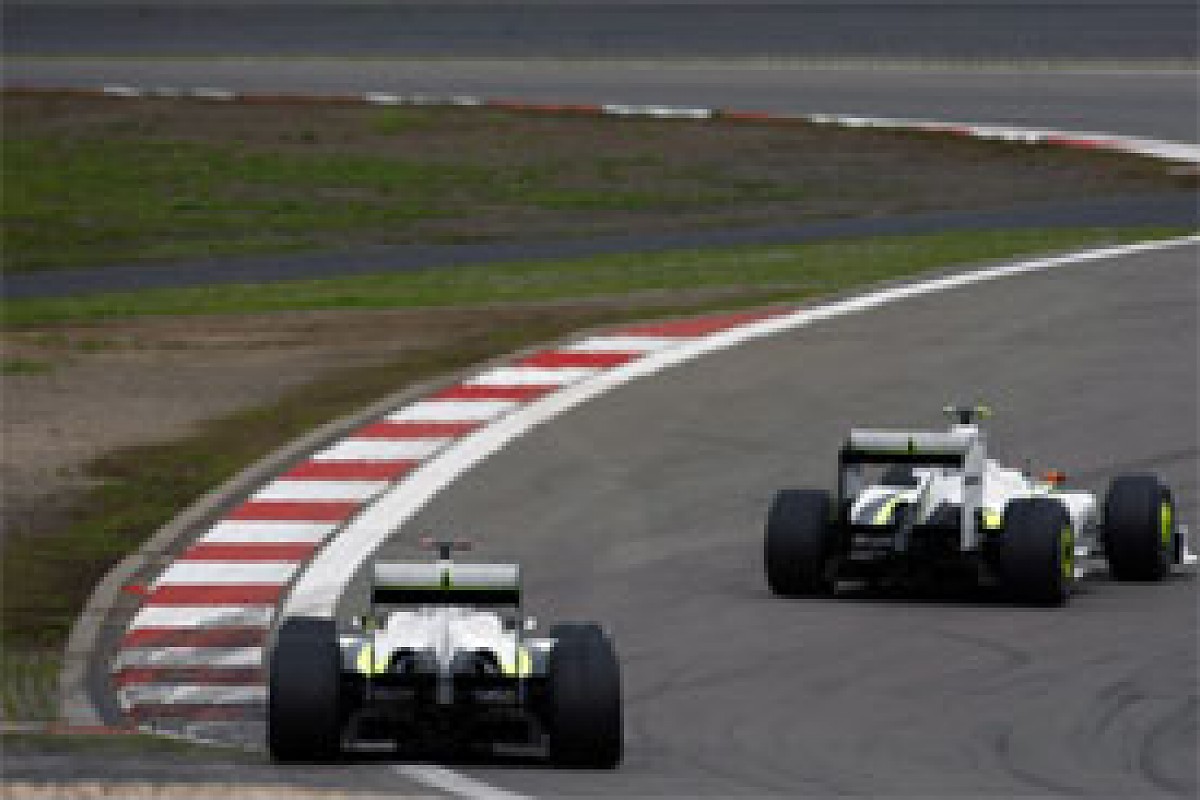 Jenson Button closes on Rubens Barrichello late in the race © LAT
"No. 100 per cent," he said. "Rubens knows that, and that's the way our team is. We work for two drivers, and that's the way it should be in F1. You should never question otherwise. It's a tough race for both of us, we both had a tough race. He finished sixth, I was fifth. That's it really. In the third stint Rubens was in front of me, and he was a lot slower, over a second slower than the times I could do, so that was a bit frustrating."
Nevertheless, it's hard not to feel sympathy with Rubens. Having been given a career lifeline he's unexpectedly found himself with a winning car, and yet despite outqualifying Button on occasion, victory has escaped him. And he may well feel that, with drivers lining up to replace him, this really is his last chance.
But the main thing is that he understands better than anybody what it's like to be in a team where one driver has the upper hand. Ross Brawn may not have done anything thus far to influence things in the favour of the perceived main championship contender. The problem is that Rubens knows that Ross knows a million ways to do just that...
Button won't have liked the turmoil Rubens has created, but he will no doubt just do his own thing this weekend, and hope that any tensions in the camp are diffused.
"The margin to Vettel and Mark is a lot smaller than it was two races ago, so we've got to get our arse in gear and hope that we're strong in Hungary."
Budapest could well define where this world championship is going. If in the baking heat Brawn returns to the front of the field, then all will be well, and the team will be in a position to defend its lead.
But if Red Bull is right there, or even ahead, then Jenson really will have a job on. There are one or two other potentially hot races coming, but there are several where it could be cool once again. And while Brawn's specific problems in the rain in China have been addressed - and both drivers have no fear of the wet - on balance you'd have to say the RBR guys will be happier when the heavens open. And history suggests that there will be one or two wet events before the end of the season.
"There's a lot of races to go, so we do need to worry a bit," Jenson admitted in Germany. "These are the two circuits that have been frustrating for us, because of the temperatures. If we're not quick on a hot track, then we've got to worry."