Last September, as part of Max Mosley's 'trajectory back into Formula 1' (as his 'return' to the spotlight was termed by an FIA official), the FIA president permitted himself to be interviewed by selected members of the media at Monza during the Italian Grand Prix weekend.
During one of the sessions the question of his scandal entered conversation. He was asked about progress made (if any) by Lord Stevens, the former head of the Metropolitan Police Service whose Quest risk and investigations company was investigating whether Mosley had been set up, and, if so, by whom.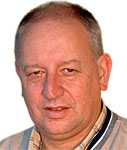 FIA motorhome in the paddock © XPB
"Lord Stevens is quiet, but that doesn't mean he's not working," said Mosley at the time, and would likely proffer the same response today if asked to comment about suspicions first mooted over a year ago, certainly publicly.
And, to paraphrase Mosley, that neatly summarises the present FIA/FOM/FOTA 8/non-FOTA 5 situation: "Everybody is quiet, but that doesn't mean they are not working..."
But, just as Stevens's investigation has taken over a year to (not) be concluded, so one fears that a similar period may elapse before a final version of the Concorde Agreement, one acceptable to all parties, is agreed. A letter - written by Mosley to the five non-FOTA teams and the secretary-general of the teams' alliance on 26 June, but only recently released - has compounded the situation.
In essence the letter, a copy of which has been seen by this column, requires all teams to agree to a change of regulations - from those envisaged for 2010, as passed by the FIA's World Motor Sport Council on 29 April, to those currently in force, 'including changes for 2010 other than those voted by the World Motorsport Council on 29 April.'
The quote refers to bans on refueling previously agreed (necessitating larger fuel tanks) and tyre warmers, plus, arguably, a reduction in engine revs to 17,000rpm for other than Cosworth engines - which would receive a 3,000 rpm concession for the 2010 season.
The letter refers to 'a legally-binding but private agreement' among all teams 'to reduce costs to the level of the early 1990s by 2011. If this could be achieved the formal cost cap provisions would no longer be essential from the FIA's perspective.'
'New teams would', continues the letter, 'receive technical assistance from the existing teams to enable them to compete in 2010'.
On the surface all seems fine, even if some clauses are rather vague (what, for example, does 'technical assistance' embrace - free engines for a year, or the right to copy a steering wheel design without being found guilty of espionage?), but then comes a seemingly innocuous paragraph: 'As you are aware, Article 66 of the International Sporting Code states that no change can be made to the published regulations without agreement from all confirmed entrants. As a result, changes to the 2010 regulations require your agreement and consent.'
Setting aside the minor matter of said ISC article referring specifically to Amendments to Supplementary Regulations (emphasis added), the implication is utterly clear: ALL 13 entrants, and not merely the FOTA 8, need to agree changes to the 2010 regulations as published - which provide for the contentious budget cap and a two-tier Formula 1.
Given that three teams (US F1 Team, Campos META and Manor GP) entered the 2010 championship - having structured their business plans around a budget cap formula - in the firm belief that the WMSC's decisions would be carried into the new year, and given that 'all confirmed entrants' need to agree, the newcomers individually have, in effect, a veto over the regulations! The very concession the oldest team on the grid, namely Ferrari, needed to have verified by a Parisian court.
With the 2010 teams presently being divided into three distinct factions - the FOTA 8, the two outfits suspended by the organisation, Williams and Force India, and the three newcomers - and each group having its own agenda, it hardly requires rocket science to realise that the chances of the 13 (unlucky number?) reaching agreement during their first eyeball session at the Nürburgring on Wednesday are, as estimated by one senior insider, 'the square root of zero'...
This opinion was passed before the infamous Manor GP/Alan Donnelley matter reared its head - according to The Guardian the Chief of Stewards and Mosley's representative at races is said to have solicited sponsorship on behalf of Manor GP - and that little affair will hardly have generated unbridled goodwill towards John Booth's team in FOTA circles.
In fact, one FOTA team boss, when approached to comment on the alleged relationship between an FIA official and the team, which allegedly appointed Donnelley's company as PR agents, was direct: "If these things happened we couldn't condone them at all; it would be shocking. It is something we would expect the Federation to investigate and undertake an internal inquiry." Absent unequivocal clearance, Manor is unlikely to find FOTA membership application forms in its post box anytime soon.
FOTA is believed to be demanding a review of the team selection criteria in light of the affair, (and due to allegations made at Silverstone by a prospective team boss that newcomers were required by the FIA to hold Cosworth engine contracts as part of the selection process), which could, of course, be countered by Manor, Campos and US F1 invoking their 'vetoes', individually or collectively, under the pretext of Article 66, in which case the matter is likely to head for the Tribunal de Grand Instance de Paris.
However the validity of using Article 66 as a veto may be in doubt. It refers specifically to 'the/a meeting', which the Formula 1 world championship, by the FIA's own definitions, most certainly is not.
Furthermore, the term 'Supplementary Regulations' is defined as a 'compulsory official document issued by the promoters of a sporting competition' (which the FIA, by dint of its EU mandate, is not).*
That, though, is not the primary point, for at stake is the FOTA teams' continued presence in the sport, for, although the alliance has (publicly) put its breakaway plans on ice, the reported liquidation of A1 Grand Prix Operations Ltd - and thus the possible availability of a plug-and-play series - could rekindle such thoughts at a time when peace was thought (by optimists) to have broken out.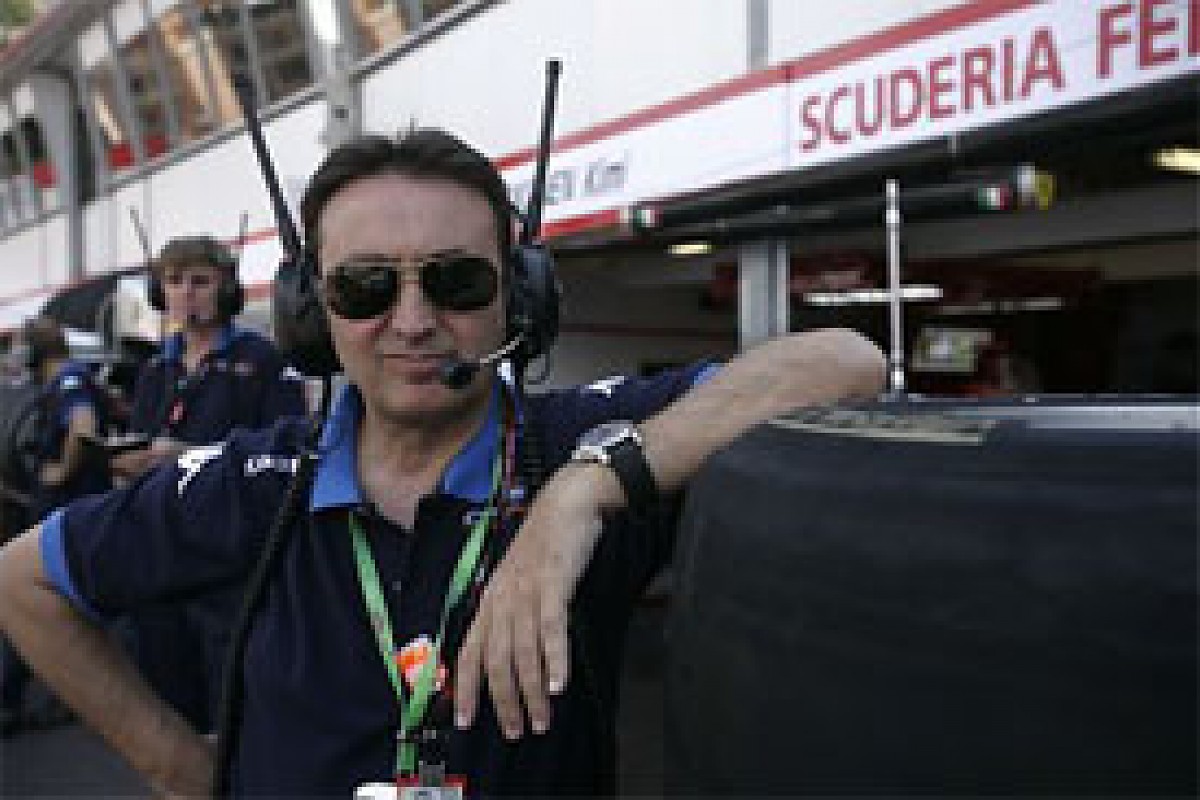 Max Mosley © XPB
Where previously Mosley had suggested FOTA was dragging matters out beyond the absolutely final deadline for newcomers to have a chance of making the 2010 grid, recent issues have led many within F1 to wonder whether the shoe is not now on the other foot, with Mosley's strategy being one of delaying final approval of the 2010 regulations (and signature) of Concorde beyond the absolute final deadline for starting a breakaway series.
But, if the stumbling blocks presented by the 2009/10 regulations and associated machinations do not provide insurmountable obstacles, then the daunting task of crafting a one-size-fits-all Concorde Agreement surely could, and this could well prove the final impediment to the peace process.
Consider that upgrading a document essentially drawn up in 1997 - before the commercial rights to F1 had even been leased to Bernie Ecclestone's company for ten years, let alone 100; before he sold on an entity that arguably was nobody's to sell to Muppets owners EMTV who sold them to Kirch, who had them repossessed by a trio of banks who sold them on to CVC; before GPWC and GPMA had been dreamed up and FOTA was 12 years hence; four years before the EU granted approval to the controversial deal subject to certain, stringent caveats - can hardly be the work of a moment, yet all parties are hoping that at least 15 signatures can be put to the new Concorde Agreement by the end of July.
One source has allowed that the draft has been shuttling back and forth between the parties since early December, at which point the teams were hopeful that it would be done and dusted by the end of March; another said at Silverstone that 'we are on Version 14 of the document; maybe even higher', with a third confirming that further amendments have been undertaken since the last race.
A portion of the proposed Concorde has been seen by this column, and the 13 pages making up the sport's regulatory structure (FOTA's major bugbear) do not contain a single unaltered page (by FOM and/or FOTA) and this before the draft even reached the FIA. Consider, then, the amount of work required for the estimated 250-odd pages constituting the new agreement - some estimates run as high as 500 pages, well up on the 100-page length of the old covenant - and wonder how long before all parties agree.
Given that unreserved approval is required from entities as disparate as wholly-owned manufacturer teams (Ferrari, Renault, Toyota, BMW-Sauber), partially-owned manufacturer team McLaren-Mercedes), independent teams with previous F1 histories (both Red Bulls, Williams, Force India, Brawn), plus three newcomers with absolutely no F1 pedigree (as listed), plus Formula One Management (with overriding approval from CVC Partners) and the FIA (which, given its structure, will likely require full WMSC approval), it is increasingly unlikely that the Concorde will be signed any time soon - all whilst the AFD for starting a breakaway series draws inexorably closer.
But, first comes Wednesday's hurdle, for at that meeting the FOTA 8 will set out their stall in the hope of persuading the five 'outsiders' of buying into their vision. Williams and Force India could prove easy meat - they were once members in good standing, and (presently) rely on FOTA members for power units, so re-admittance should prove a relatively simple matter.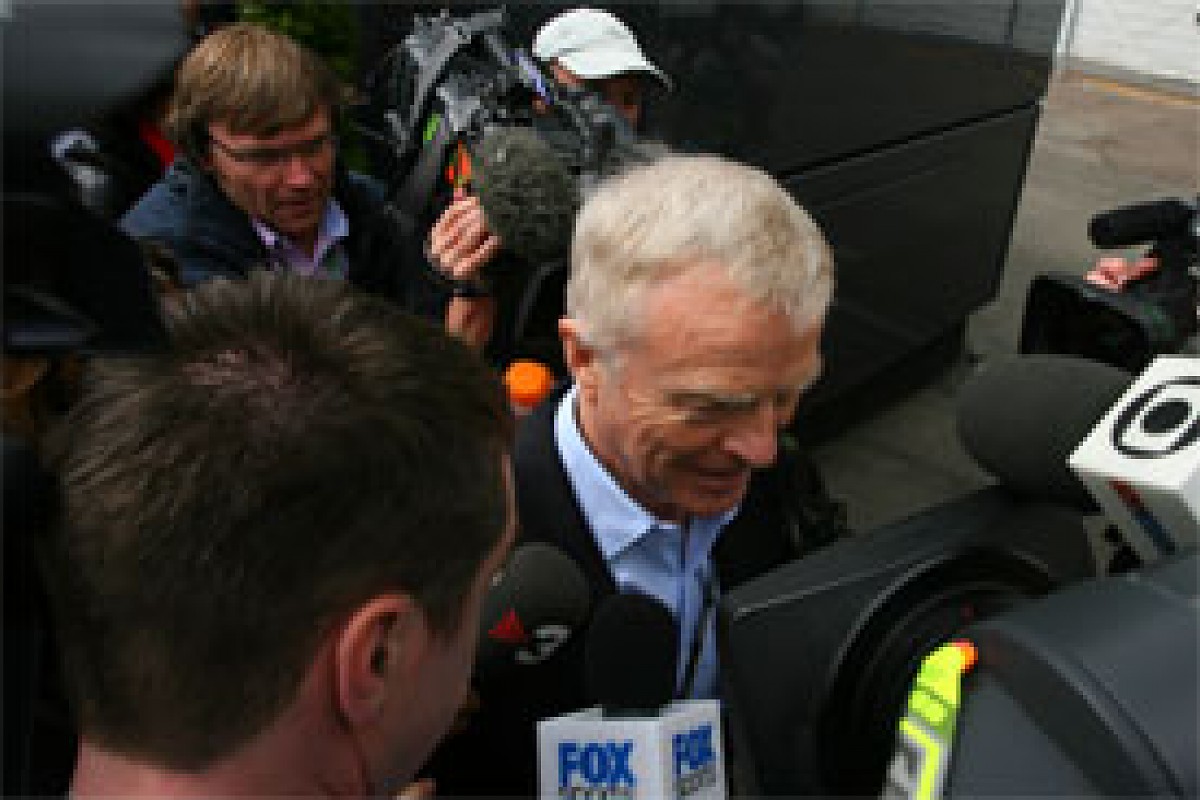 Peter Windsor and Ken Anderson speak to Sir Jackie Stewart © LAT
US F1 Team has long had FOTA leanings, if for no reason other than being partnered by BMW, Mercedes or Toyota gives the team a ring of credibility in the US ('Cosworth' evokes memories of dead-and-buried ChampCar) and would thus facilitate sponsor search, and could find itself readily welcomed by FOTA. Ditto Campos, but the real sticking point could be the Donnelley/Manor entry - whose 'veto' could scupper the entire peace process and force F1 on its knees all over again.
Wednesday will tell whether 'everybody is quiet, because they have been working'. Or not.
*In interpreting Article 66 and the various definitions contained within the FIA's International Sporting Code, the assistance of two qualified motorsport professionals was sought: an FIA-licensed Clerk of Course with wide-spread international experience, and a motorsport administrator of 40 years standing, who has served on, amongst other recognized bodies, the FIA's World Motor Sport Council. Both have requested anonymity.