Just over a year ago, some of Formula 1's foremost engineering brains - Rory Byrne, Paddy Lowe and Pat Symonds - formulated a set of regulations which were designed to facilitate F1's major currency: overtaking. These were then passed through various technical and sporting committees and working groups, analysed, dissected, tweaked and generally given the twice-over by interested parties.
After thousands of man hours, hundreds of wind tunnel sessions and tens of simulator exercises, they were ratified by the FIA's World Motor Sport Council for introduction this season, but not before numerous clarifications had been sought and issued.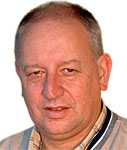 The Brawn double diffuser © XPB
Yet, within three months of publication, three teams - to wit Honda/Brawn; Williams; Toyota - drove a double-decker diffuser-sized hole through the best endeavours of F1's three wise men, resulting in the outcome of the first pair of races of this season being plunged into utter chaos.
Against this background, imagine how long before a team of high-powered lawyers rips to shreds the 'agreement' upon which the future (some even say 'survival') of Formula 1 hinges - as struck between the FIA, FOM and FOTA in a few hours in Paris last Wednesday morning.
Although the full details of those negotiations remain unknown, it appears that a sort of pre-meeting was held between Bernie Ecclestone, representing commercial rights' holder CVC Capital Partners, and FIA president Max Mosley, at which the former urged the latter to do some sort of deal to prevent CVC's multi-billion dollar investment in F1 being rendered virtually worthless within 24 hours.
The next morning at 09:00, during the World Motor Sport Council meeting chaired by Nick Craw, the FIA's deputy president for Sport, the American directed the dissenting factions - Mosley, Ecclestone and Ferrari president and FOTA chairman Luca di Montezemolo - to retire to another room (Mosley's office at 8 place de la Concorde, according to sources) and thrash out a deal which would see F1 avert the split which many feared was on the cards.
Whether Ecclestone threatened to switch his support from FIA to FOTA is unconfirmed (but certainly possible), but what was confirmed was that "there will be no alternative series or championship", and that "the rules for 2010 onwards will be the 2009 regulations as well as further regulations agreed prior to 29 April 2009" (emphasis added).
All well and good, but could agreement on numerous points, which collectively threatened to ignite an atom bomb on the sport, be reached so quickly and be attested to in writing when, in fact, such agreement required the approval of various parties, including the WMSC, the boards of at least eight teams and CVC?
In addition, the teams are said to have agreed to "reduce the costs of competing in the championship to the level of the early 1990s", and if ever a vague statement was made in a release, this surely is it.
By definition, the 'early 1990s' consist of four years (1990-93), and, if that is deemed to be the period when F1 operated at 'reasonable' levels - if that term can at all be applied to the sport - then is it not ironic that Mosley was elected president of FISA (the FIA's then-sporting division) in 1991 and overall president of the FIA two years later?
Ayrton Senna (McLaren MP4/5B Honda) leads nigel Mansell (Ferrari 641) and Philippe Alliot (Ligier JS33B Ford) during the 1990 Australian Grand Prix at Adelaide © LAT
In other words, cost explosions so abhorred by the man must, by implication, have occurred during his watch, with prices of competing obviously having been somewhat more reasonable before...
Whatever, at issue here is the term 'competing ... (at the) level of the early 1990s', and here the burning question remains: which team/s? Could the statement be referring to budgetary levels of Brabham (with its earlier links to Ecclestone) or March (ditto to Mosley), both of which were bankrupt by the 'early 1990s', or to McLaren's revenues - which covered the superstar earnings of Ayrton Senna and Alain Prost via substantial sponsorship income from Marlboro, Shell and a Honda which spent like there was no tomorrow?
Then, did they agree within those few precious hours to adjust whatever base numbers they took for inflation, and, if so, on what basis? The Euro? Hardly, for the currency did not then exist. Sterling? Given its devaluation over the past six months, hardly a goer. Dollars, then? Worse...
However, given that the most recent FIA budget cap discussions have used Sterling as a (£40m) base and that Williams spent around that figure to win the both championships in the last year of the 'early 1990s' (1993), extrapolating that budget by UK levels of inflation provided by the website cesifo-group.de shows the team would need to spend around £60m in 2011 simply to stay even - which is roughly the figure agreed to by the teams.
But, as no clarity re inflation adjustment is provided, interpreting the release in the strictest sense means a spend of around £25m in two years' time - or a difference of over 100%. Sir Frank wishes!
What then about the sporting/technical regulations, and where do they leave the likes of Williams, Force India, Team US F1, Manor Grand Prix and Campos Meta, all of whom were gearing up to compete under FIA's 'F1 Lite' regulations? Is it fair that just the FOTA 8 have a say in framing the new regulations - or, certainly, had their say in reaching an agreement to that effect, or should all 13 teams be involved in the process? We should be told...
Already Manor GP has indicated its concern about competing next year; can Campos be far behind? Where does this 'deal' leave Cosworth, who in 2006 saw their F1 business decimated by an FIA decision to allow Ferrari to supply two customer teams, were enticed back a year ago by the 'spec engine proposal' only to see that dropped almost immediately, then been wooed by the budget cap regulations, only to experience another U-Turn? Would you, were you Cosworth, have confidence in any promises made?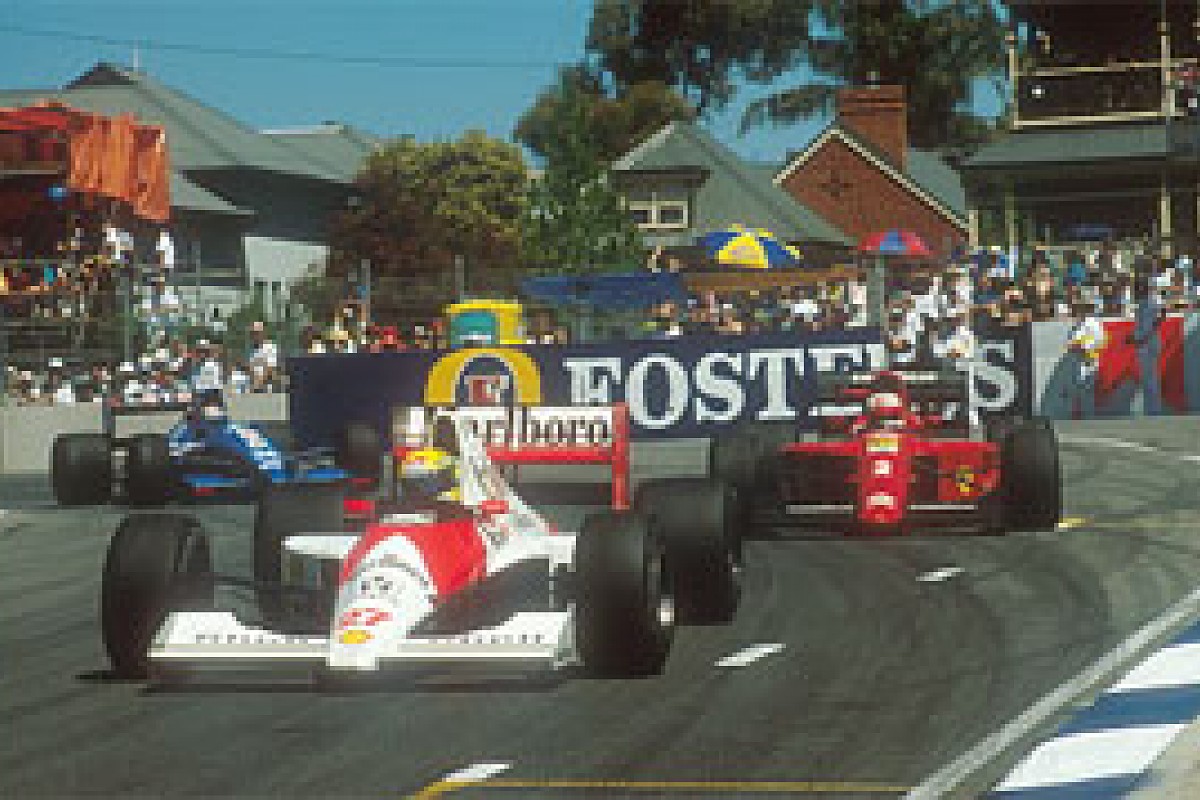 Max Mosley © XPB
But if all these points are stumbling blocks to the peace process - despite each having the potential to scupper the peace 'deal' - they are mere ant heaps in comparison to mountains represented by the following statements in the FIA's release of last Wednesday:
The manufacturer teams have further agreed to the permanent and continuing role of the FIA as the sport's governing body. They have also committed to the commercial arrangements for the FIA Formula One World Championship until 2012 and have agreed to renegotiate and extend this contract before the end of that period, and
All teams will adhere to an upgraded version of the governance provisions of the 1998 Concorde Agreement, and
In view of this new agreement and with the prospect of a stable future for Formula One, FIA President Max Mosley has confirmed his decision not to stand for re-election in October this year.
While it is well and good to speak of the teams committing to the "commercial arrangements for the FIA Formula One World Championship until 2012", has the commercial rights' holder, who is alleged to owe the teams a small fortune in back pay, equally committed to the arrangement, and on what basis? Will the teams shortly be receiving the £150m estimated by one team boss to be outstanding? By when?
The issue of signing a Concorde Agreement raises its own questions, for an enormous of goodwill (in all directions) hinges on the word 'upgraded'. Although the combined root of the word is pretty clear, the term itself can be as long as a piece of string. Does 'upgrade' simply imply a few amendments and changes of dates and signatures, or a complete revamp of what was previously a 100-page document?
What about clauses known to be high on FOTA's must-do list such as right of veto over calendars, influence over sanction fees and ticket prices, and input into the structure of race weekends? Are such major issues - all of which are part of FOTA's manifesto - simply viewed as being part of the 'upgrade' process?
FOTA previously provided the FIA with a proposed 15-page addendum to the original, and whether these points, plus updates to the commercial agreement as signed in memorandum-of-understanding form back in May 2006, remains as yet unclear.
Complicating the matter is the simple fact that already there exist at least two different versions of the Concorde (as signed by Ferrari, and that signed by Williams, Force India and the Red Bulls) plus the MoU signed by the balance of teams - which means that 'updating' the document will be no simple matter.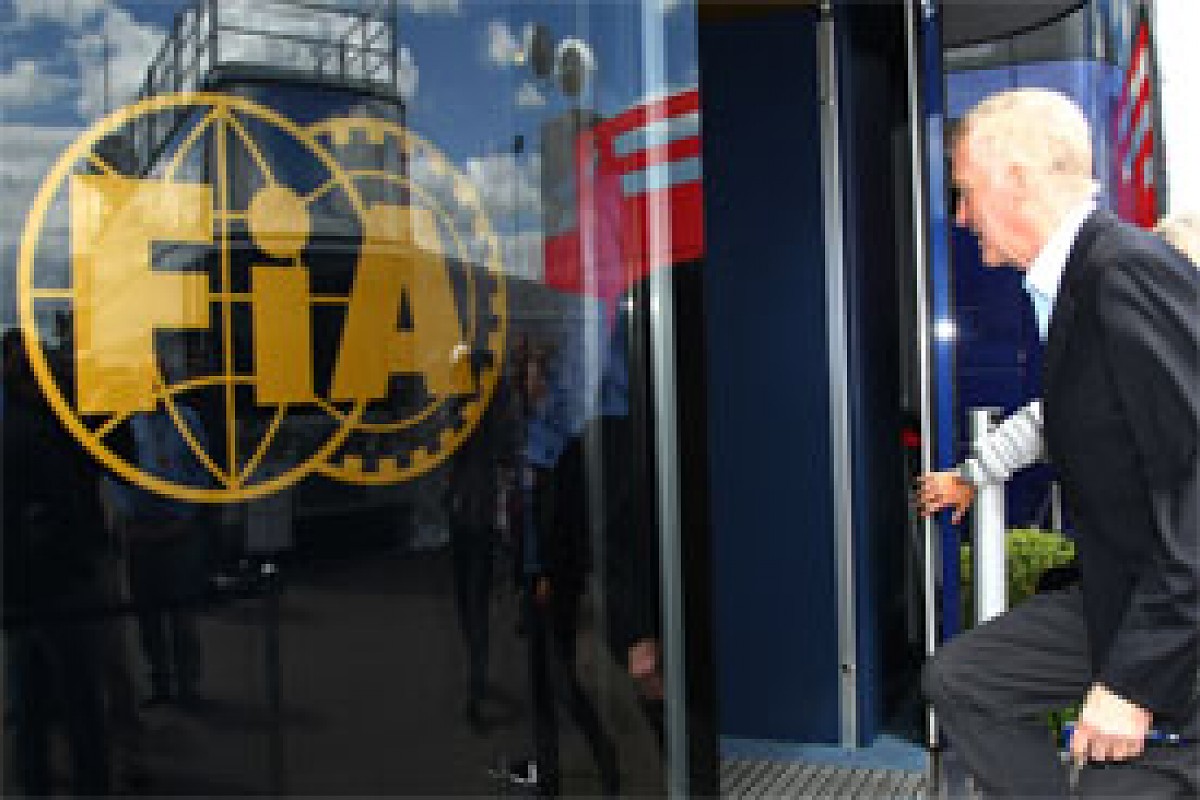 The latest FOTA meeting in Bologna
Yet, if F1 is to have the stable future envisaged in the FIA press release, the signing of such an agreement by the FIA, all teams (whether within or without FOTA) and the CRH is absolutely vital - and the FOTA 8 have just four weeks left in which to agree, or miss their self-imposed deadline for starting a breakaway series (end-July, according to two FOTA sources).
But, by far the biggest stumbling block is the last line in the release, for Mosley will hardly have made that promise (and advised his close circle) of his wish to leave office in November unless guarantees exist that all conditions laid down by all three factions are met. And, who can influence that? Well, any of the parties.
Thus it seems the 'peace' deal struck on Wednesday is little more than a piece-meal deal pending an enormous amount of input from all affected parties: FIA, FOM and no less than 13 teams. Whether that work can be completed by end-July seems increasingly doubtful. In that case, will FOTA break away - as Mosley late last week suggested could be the case? Depends on when and if they see the light.