A week ago this column ended with a one-line paragraph:
And still Silverstone awaits grand prix extinction. What a mess.
Wrong on one count; doubly right on the other...
That Silverstone should suddenly be acceptable to Bernie Ecclestone after years and years of, to coin a phrase, malignment, was the single biggest indicator that FOTA's decision to usurp the FIA by announcing plans to jump ship hours before president Max Mosley arose on the very day he was due to announce Formula 1's definitive 2010 entry list had dealt a serious blow to their long-standing double act.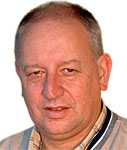 Max Mosley © XPB
What happened throughout the weekend - originally billed as the all-time classic F1 circuit's farewell to F1 - was a sad mixture of comedy, farce, theatre and high drama enacted between and during practice sessions, qualifying and the 60th British Grand Prix.
The entire matter has been diligently reported within these pages, so it is no longer a matter of analysing what happened, but one of where to now for FOTA, FOM, the FIA and, above all, the sport.
For FOTA the future is so bright most team principals wore shades all weekend long despite there being minimal sun. Simply put, the alliance's members hold most if not all the aces: operational finances (for starters the €50m "bond', of which more anon), ready-made cars, star drivers, massive facilities and infrastructures, contracted blue-chip sponsors/partners (most of whom are in F1 to push technological boundaries) and a will to be in F1.
It is a common misconception that team principals of manufacturer-owned teams are passionless suits simply doing duty on a nine-to-five basis. Spend quality time with them, and a different picture emerges: most are dyed-in-the-wool racers who fought tooth-and-nail within their corporations to be part of and ultimately head up their racing efforts.
The one thing the teams previously lacked was a single purpose beyond simply going motor racing for their own glory, and on Thursday evening they found it: they saw the 2010 regulations as an attack on the integrity of their own corporations, for hundreds of suppliers and thousands of employees would potentially be put out of business if they failed to take a stand, and, regardless of creed, culture or country, major corporations ultimately place the welfare of their employees right up there with profitability in their mission statements.
It has been said that this War of Wills is about power, and so it is: about the manufacturers having the power to decide how best to deploy and control their own facilities and budgets and staffing levels, rather than having government-style agencies dictating terms and checking books.
"Collectively we have multi-billion (in any currency) investments and directly and indirectly employ tens of thousands of people across the world, yet we're made to feel unwelcome when we indicate our commitment to race in a championship which is crying out for more entrants," said one team boss on Sunday.
FOTA vice-chairman John Howett echoes that: "Even submitting an unconditional entry for 2010 does not gives us guarantees that we could race in 2011, and I mean we have made all this investment in Formula 1, yet have no guarantees. We can't continue like that."
FOTA meeting in Monaco © XPB
Another team principal, when asked whether the fact that the FOTA teams were prepared to commit only to 2012 meant they intended withdrawing after that season, said; "No, not at all, what do we do with our facilities after that date? We're committed to motorsport, to us it's a fantastic showcase for our products, but all existing contracts and MoUs (Memorandum of Understanding) run to 2012, so it hardly makes sense to switch in mid-stream."
Then came the hammer: "Although I don't want to go into too much detail, it is public knowledge that we signed a covenant amongst ourselves. That surely proves how serious we are..."
Indeed it does, for overlooked in all the excitement when news broke that the Big Five entered into some sort of covenant was the overall value of the commitment made. Simple mathematics shows that the €50m payable to each of the other four teams should an outfit break ranks pans out at €200m. Multiply that by five (teams), and the figure adds up to €1bn!
It is unthinkable that employees have the authority to commit their company to that sort of wedge, so it stands to reason that the team principals sought (and received) executive approval before signing the covenant - indicating that five manufacturers have committed a collective billion bucks to their efforts in these straitened times... Any wonder that ACEA got involved?
With that sort of funding one could start a war, let alone a premier racing series, and the word in the paddock was that FOTA has commissioned sports marketing giant IMG to formulate FOTA's single-seater series, more of which should be announced on Thursday.
Despite access to a billion bucks, Howett is confident that FOTA won't need to draw on it. "I don't know that you need much funding (to start a new series) initially, all you need is some cash flow. We already have FOTA funds to operate and enough funds to start working on a new series."
Although reluctant to expand on the issue, Howett is bullish that FOTA could assemble a calendar without dragging any current circuits into the affair. "We have had a look, and have identified around 15 suitable (as in facilities and spread) circuits without needing to involve any of the present F1 circuits."
Having previously admitted that promoters had approached FOTA, it is clear that the breakaway series will be spoilt for choice of circuits as he makes the point that the term "breakaway" is anathema.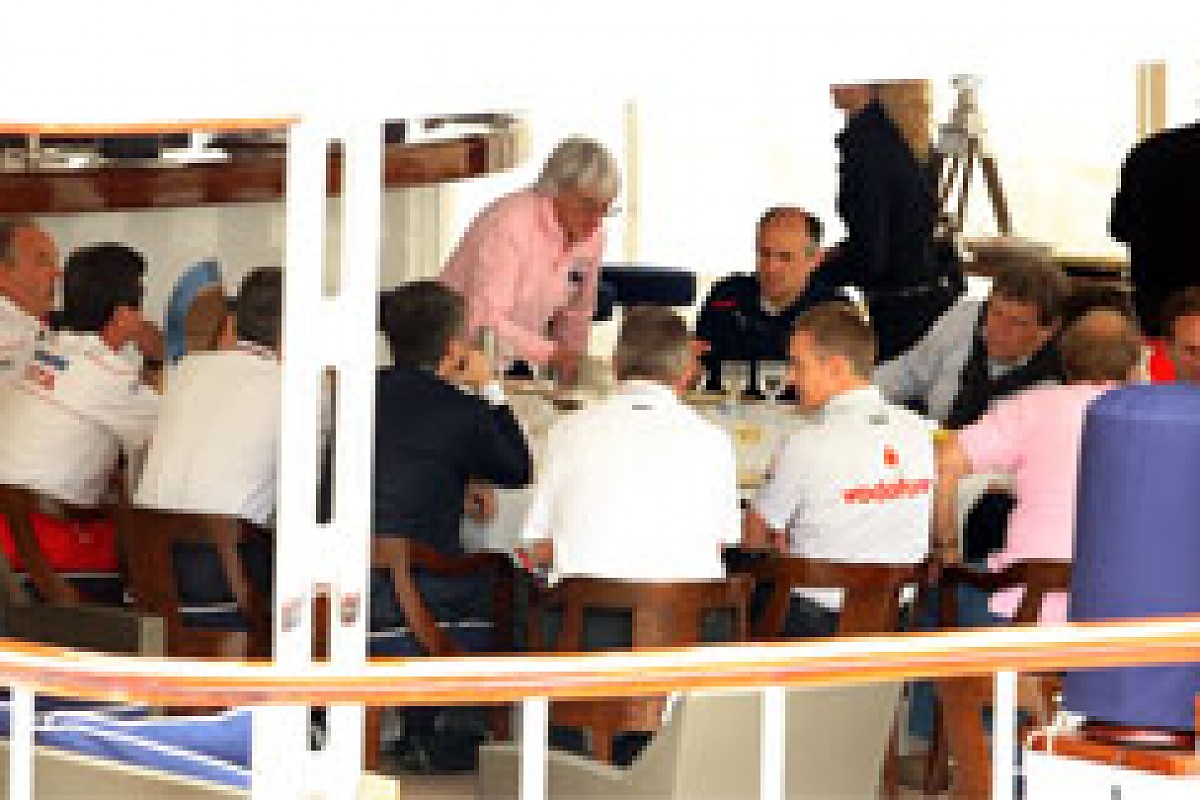 The start of the British Grand Prix © LAT
"We prefer to call it migration," he explains. "When I was young you had the First Division and now you have the Premier league, you had the European Cup and now the Champions League. As far as I understand it everybody loves the Premier League and everyone loves the Champions League, but they are completely different in their funding and their methodology."
Subsequent to Sunday's grand prix a "calendar" purporting to have been leaked by FOTA was published by various media outlets, but can likely be discounted as it excludes races in Brazil and South Africa - both of which are on FOTA's radar.
That, though, Ecclestone is cosying up to Silverstone despite previous assertions that is Donington or nowhere for the British GP proves precisely how seriously he views the threat posed by FOTA: signing up Silverstone would likely make it game over for the FIA series in Britain.
But, is this struggle really about the future of a premier single-seater series, or is it about power? Or even personalities? In short, would the matter be diffused were Mosley to stand down or agree not to stand for re-election as president at the end of his (fifth) term in November?
"I think firstly that is an issue for the Federation," Howett says in a considered tone, "they have the primacy and the right in this respect so it is not our issue.
"But I have to say that, based on his behaviour over the past one or two years and his stated intents at the moment, it does make it more difficult to reach a satisfactory and sensible conclusion."
In what way?
"It may mean that the FIA are now more open minded and more willing to actually discuss professionally with FOTA and the teams, but I insist that this is not about personalities but about position, and that position may be enhanced [by his standing down]."
It is an open secret that Ferrari president and FOTA chair Luca di Montezemolo will be attending Wednesday's FIA World Motor Sport Council meeting in Paris, and that the question of Mosley's continued presidency is likely to be discussed despite the F1 portion of the agenda consisting of a single (rather ominous) line:
Formula One World Championship (this point will be discussed during the meeting)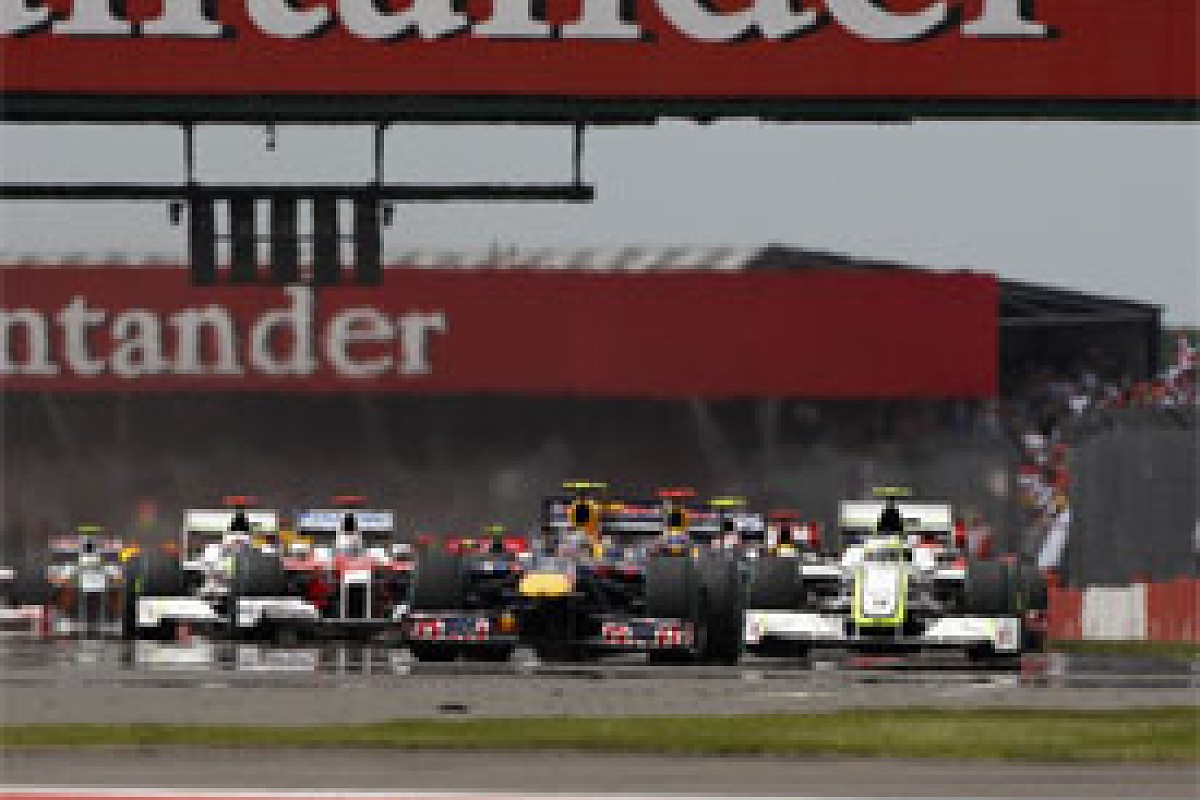 Luca di Montezemolo © XPB
Does Howett believe Montezemolo will raise this thorny question on Wednesday?
"I hope that Mr Montezemolo can explain to the members of the WMSC the struggle that we have been facing over a number of years," is Howett's response, "and make them understand that this is not about budget caps and personalities, that there is a genuine intent to attempt to achieve a sustainable future and proper dialogue for the good of the sport."
So where does FOTA go from here?
"We will meet this week to look at the next phase of development, and we will wait for the outcome of the WMSC meeting on Wednesday..."
None of which brings much comfort to Formula One Management and its holding company CVC Capital Partners, who saw hundreds of millions of dollars wiped off the value of their holding on Friday.
Just how much is virtually impossible to estimate for whilst the magnitude of the debt CVC took out (in effect a loan against future profits) has been documented ($2,9bn via four separate loans), the amount of capital repaid and any interest thereon has not, and, with CVC being a private equity house rather than a public company, this remains unknown.
City types suggest that the debt instrument was trading at 75% of face value ahead of FOTA's announcement, which then wiped off another 30% or so - sending the paper perilously close to junk bond territory. The worst case scenario is that FOTA's announcement knocked $500m off the paper value; the best around $200m...
Which brings little comfort to FOTA despite providing graphic illustration of their power, for CVC may just seek an exit (just rewards for suits dabbling in an industry they do not understand nor have passion for?), and with the teams being owed - according to an impeccable source - a collective $200m as of Sunday (an interim payment was allegedly made on the eve of the season to prevent a boycott of the Australian Grand Prix), meaning the teams could end up whistling for some time.
Howett acknowledges that, whilst the present struggle is not about "the money" (not until 2012, at least...), FOTA is concerned about the situation, particularly on behalf of teams who don't have mother ships to tide them over.
One thinks here immediately of McLaren, which not only lost out on its 2007 revenues due to that $100m fine, but is in all probability owed money whilst having split ownership, and Brawn.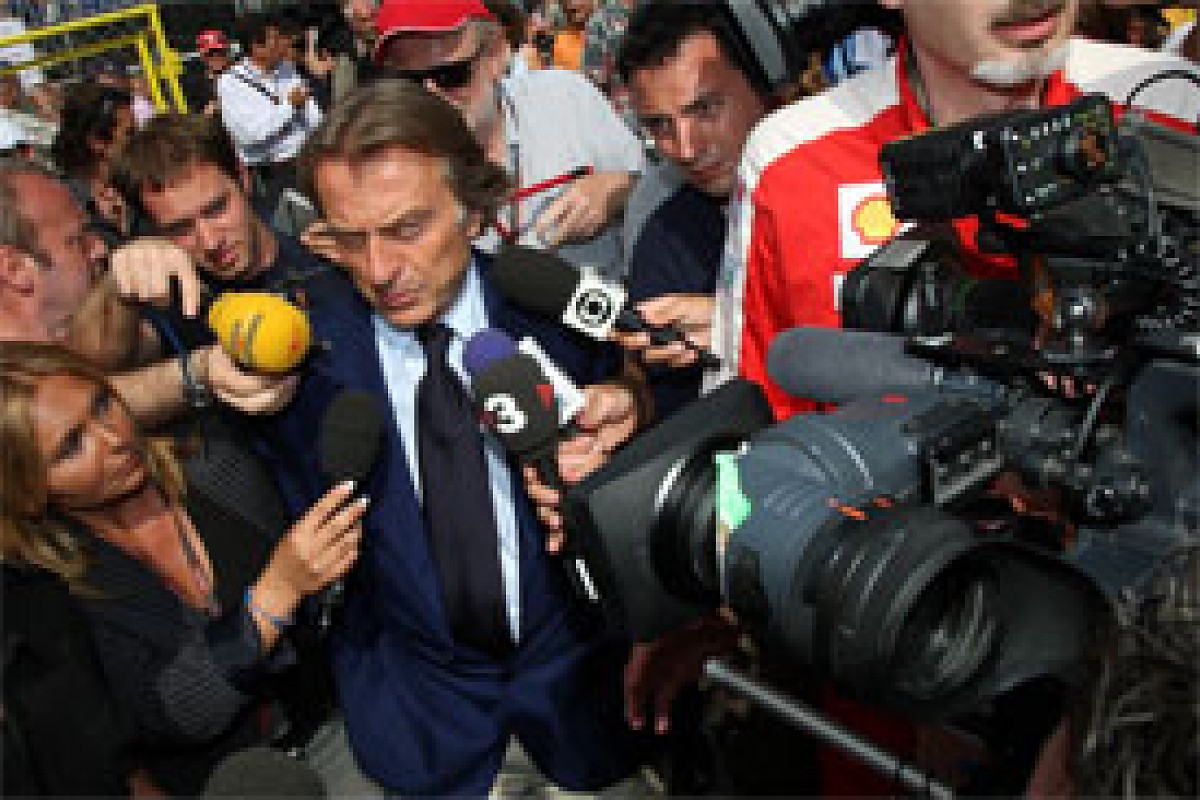 Flavio Briatore and Bernie Ecclestone arrive at Silverstone © XPB
So where to now? FOTA has the luxury of being able to play two games - the team body can forge ahead with its own series whilst awaiting what Howett calls a "significant shift in position from the FIA", secure in the knowledge that F1 will never again be the same.
On the other hand Ecclestone and CVC have their time cut out trying to broker a deal which keeps their lenders happy as they try to save their multi-billion dollar investment - all while F1 group sponsors, TV broadcasters and circuit promoters watch with interest, ready to jump ship if and when the time comes.
The FIA, too, faces a thorny period. Whichever way it is cut, this upheaval occurred under Mosley's watch, and if the FIA perceives itself to be under attack it could do to seek reasons why. Twelve months ago Mosley won over the General Assembly by convincing the electorate that the federation, and not he, had been attacked - and, again, one can only wonder why anybody would wish to attack a sporting body twice in a year.
By the same token, the sport's governing body may like to pay heed to media and public sentiment, which indicates that, like FOTA, fans and sponsors believe the time for change is nigh.