Silverstone is traditionally a time of great anticipation: not only does Formula 1 head back to the very place where it all began, to the sport's 1950 roots, so to speak, but also the first draft calendars for the next season are leaked; the driver market is in full swing; engine deals are announced/confirmed; and the first whiffs of new sponsors hang over the paddock.
In short, previous British Grands Prix at Silverstone have merrily pointed the way to the sport's future whilst celebrating its past.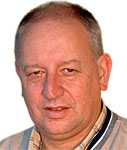 Silverstone © XPB
Not so this year: if one believes all one reads/is told, Sunday marks the last time the Northampton circuit will reverberate to F1 engines being run in world championship anger; the sport does not even know whether there will be a championship worth drafting a calendar for; the driver market is stagnant, with stars of the sport openly talking of deserting F1 with their teams; three teams appear on a provisional entry list sans engine details; and sponsor relations are, at best, edgy.
Sure, this year's race has been scheduled for two/three weeks earlier than is usual (in an attempt to lure fans to the BGP rather than Le Mans during the same salary month?), but to suggest that the calendar slot is to blame for what is certainly the biggest crisis to hit F1 for close on three decades, and arguably in its sixty-year-existence, would be nothing other than plain disingenuous.
In Turkey, an F1 veteran who survived the FISA/FOCA War of the early eighties, suggested that the current rendition was way worse in all respects but one: "Then they had two "pirate" races (1980 Spanish Grand Prix and at Kyalami in 1981, plus that infamous race at Imola 1982, but for the rest this one is far more malevolent..."
Just as a rose by any other name remains equally thorny, so it is with the current state in F1: regardless of calling it 'conflict', 'war' or 'stand-off', the present situation is wreaking thorny havoc on the sport, with, sadly, no end in sight by race day.
The build-up to what could be best described as the 'War of the Wills' (not in the hereditary sense, although aspects of F1's heritage are being increasingly questioned) has been comprehensively documented within these pages, so need not be expanded upon here save to say that suggestions that a peace deal would be struck by Friday proved hopelessly wide off the mark, with subsequent missives from more quarters than make up the whole serving only to further fan the conflict, more often than not through the dissemination of misinformation.
Take the ACEA release: yes, the Association des Constructeurs Européens d'Automobiles (European Automobile Manufacturers' Association) has a few dogs in the fight, but whether measured by volume or value, those manufacturers directly involved in this affair don't make up a quarter of ACEA's overall membership, and yes, the body spoke predominantly of the governance of motorsport in general (so drawing a few more makers into the affair), but this fight is, certainly at present, about F1, and not truck or ice racing.
In its response, the FIA suggested that ACEA was against cost reductions - which the association is not, having referred specifically to "achieving cost reductions"' in its release - before alleging that a cost cap of "even a level of €200 million would release €1 billion to €1.5 billion a year back into the core businesses" - which it would, of course, not: for around 30% of manufacturer team budgets are sourced from the mother ships, with the balance being derived from commercial/technical sponsors (approximately 50%) and TV revenue (±20%).
According to sources, Ferrari spends exactly zero on its F1 involvement (explaining why the Italian team is so vociferously opposed to budget caps, as it would make no saving), while Mercedes spends €50m across three teams (on engines - which are in any event excluded from the cap, so no savings there), BMW's F1 contribution is estimated to be around €150m (including capital investment on account of it being the latest-comer), Renault's is €30m (incl. supply of engines to Red Bull), with Toyota burning through an estimated €120m - including engine supply to Williams.
As these figures include hospitality and marketing costs - like engines, excluded from the cap - the scope for savings amongst all five manufacturers amount to no more than €200m: money the Big Five would in any event spend on marketing or product research, and what better platform for these activities than a hi-tech sport they dearly wish to compete in?
Thus, the major beneficiaries of cost capping (or 'resource restriction', as the regulatory budgetary control is likely to be referred to in future) will be the commercial sponsors, for they are fully aware of the present situation, and Messrs Marlboro, Vodafone and Shell et al are surely likely to question why they are being called upon to continue contributing amounts exceeding (in some instances by 300%) the annual regulatory budgets of their racing partners...
Compounding the situation are the individual attacks from various quarters. Whenever battles get personal - even if the identities of the individuals concerned are only alluded to - the egos of the folk concerned, which, given the nature and international profile of the sport, are rarely pint-sized, intercede, with predictable results.
Strangely silent despite the irrefutable damage being done to the sport are (majority share) commercial rights holders CVC Partners, and Bernie Ecclestone, CEO of the vulture fund's billion dollar F1 investment.
Whilst they could plead that the conflict centres on the budget cap and the resultant two-tier 2010 regulations (incidentally, reconfirmed by Paris as this was in process), and the governance of the sport, the fact is that it is as much about the distribution of F1's appreciable annual revenues as it is about the above, so directly affects CVC, which currently owes around three times the 50% (estimated at $500m annually) it skims off the top of the sport's revenues.
In addition, Ecclestone and CVC are currently attempting to position the sport as at least the equal of the Olympics and FIFA's World Cup in stature, and the collateral damage being inflicted by the 'war' is hardly aiding their efforts.
So, why the silence?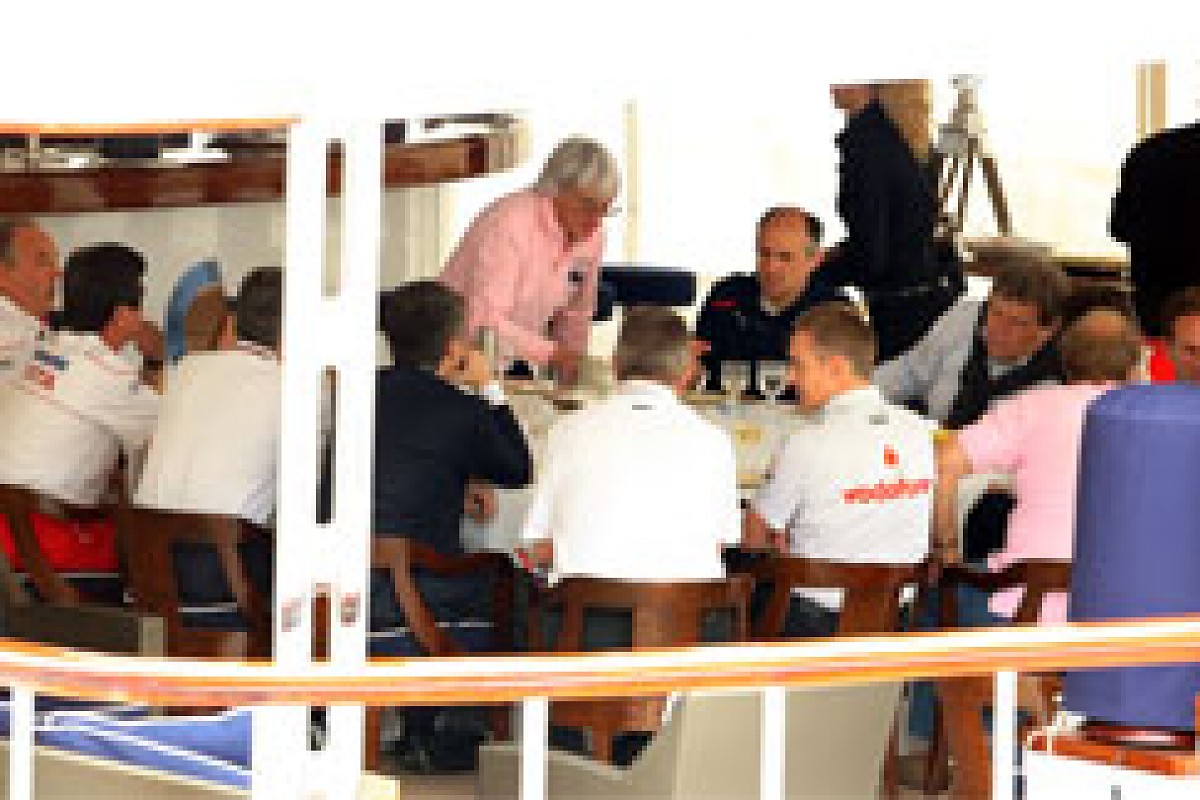 Bernie Ecclestone © LAT
Could it be that they are afraid of sticking their heads above the parapet, not for fear of incurring the wrath of the FIA and FOTA, but for fear of attracting the interest of a far larger enemy, one quite capable of chucking a nuclear bomb into the middle of the small arms fire exchange between the FIA and FOTA: the European Union Commission?
With ACEA - established as a lobbying body, and thus with widespread connections both within and without governments - being based in Brussels and thus within close proximity to the Commission, there is little doubt that the formidable Ms Neelie Kroes, EU Commissioner for Competition, whose predecessor, Mario Monti, in 2001 approved the FIA's leasing of F1's commercial rights to entities then controlled by Ecclestone, is fully aware of the rapidly deteriorating relationship between the two parties. And, if by some quirk of circumstance, her staff have not appraised her of the situation, ACEA surely will...
The last thing F1 and all associated parties need as they collectively march towards their own Mount Megiddo is the attention of the EU, particularly as Monti's approval rested upon the FIA refraining from involving itself in F1's commercial affairs - and could so easily construe a budget cap as just that...
As matters stand as this column closed for publication, there is no way back. FOTA's money men yesterday met with the FIA's financial brains trust, and the two parties failed to even agree on their authority to agree a deal!
Meanwhile, FOTA demanded that Mosley's representative at grands prix, Alan Donnelly, remove either his Mosley or Chief Steward hat, and had threatened to publish a dossier on the whole sorry saga. The FIA usurped the teams' association by publishing its version, so, with bated breath, F1 awaits the next salvo in this lamentable 'he says, she says, the truth' affair.
The FIA seems utterly determined to impose its vision of a budget-capped Formula 1 on the teams and masses (although, whether as a single or two-tier series is, as of now, unclear), whilst the teams seem equally determined to impose their will on a governance system which has, to date, excluded them from the regulatory process. And, if they don't get their way, they will, it seems, chuck F1 out with the bath water and go it as alone as, ironically, the FIA is obliged by EU regulations to permit them.
Meanwhile, Silverstone awaits grand prix extinction. What a mess.
To continue reading this feature, subscribe to Autosport Plus today.
Expert opinion. Technical insight. Unbeatable analysis. Subscribe today for unlimited access to the world's best motorsport journalism.
Get unlimited access now
No more monthly limits. Get complete access to all our news and Autosport Plus features.
Subscribe to Autosport Plus
Completely ad-free environment.
Access Autosport Plus - the best motorsport analysis, insight and opinion.
No monthly news limit.
Explore Forix, the world's most comprehensive motorsport stats database.