It was once said about Ronald Reagan that he won the US presidency because he ran against Jimmy Carter. And that had Reagan run opposed, he'd have lost. In similar vein, Max Mosley had it good when he ran against Jean-Marie Balestre for the FISA presidency in '91.
Balestre, like Mosley, had legal training. He'd made money from a Paris-based publishing empire. Early journalist friends/rivals described him as an intense man who would go to extraordinary lengths to get his story. Apparently when plans for the Citroen DS19 disappeared, Citroen sent the police to Balestre's office to look for them.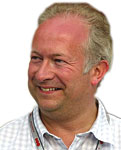 Bernie Ecclestone and Jean-Marie Balestre © LAT
Balestre it was who grew FISA's influence and turned it into a more authoritarian and assertive body. But his pompous nature and a series of increasingly arbitrary and unpredictable decisions made him ripe for challenge and allowed Mosley to sweep home with almost 70% of the votes in '91.
After architectural work on the first Concorde Agreement, signed in '81, Mosley had effectively disappeared for a handful of years before returning to the sport and launching his presidential campaign from the platform of president of the FIA Manufacturers Commission, a position he'd assumed in '86. A little ironic considering the respective current FIA/FOTA stances, but there you go.
One team boss I talked to pointed out how all-consuming these personal battles become and suggested that we should look a little further than the end of our noses. When the governing body wants to reduce costs and so do the teams, why do we have a problem? Why do we have such early entry requirements for the 2010 world championship? Why do we have a sudden scrabble for positions on a grid that is only 75% full?
His suggestion was that it serves Max's purpose. Last year, he said, there was a load of convoluted nonsense about the commercial rights and the upshot of it was that it bamboozled the FIA and allowed Mosley, at a time of vulnerability, to tell them they desperately needed him to fight off the threat to F1, the FIA's crown jewels.
This time, by provoking the manufacturers in his election year, Max can tell the FIA that he needs to be re-elected in order to prevent those dreadful car makers from bringing it all crashing down by organising a pirate championship.
Well, maybe, but where's the opposition to Mosley coming from? I remember a lot of noise in 2005, Max's last election year, about a secret candidate that had the backing of the teams, and it all came to precisely nought. Not entirely surprising considering that F1 teams have no voice when it comes to the election of an FIA president. One team principal, acknowledging same, opined that the only way they would get rid of Max was if he went under a bus.
Nothing has changed. Other than, perhaps, a rather underhand attempt at removing him via a secret camera in a Chelsea basement. Former Metropolitan police chief John Stevens is still looking into the circumstances of that apparently, with Mosley himself saying that just because Mr Stevens is quiet does not mean that Mr Stevens is not working...
Mosley surviving that can only have bolstered the feeling among team principals that he is indestructible. Which is all in line with a statement from the European Automotive Manufacturers' Association (the what?) last Friday, calling for a revision of the constitution and a transparent system of government. Interestingly though, it added the line, "including a proper attribution of revenues to the F1 teams." We keep being told that it's about the governance and not the money, which is what we were told in 1981 when it was about, guess what? - the money.
One myth put around is that an early resolution is vital so that the teams can know what they are doing in 2010 and get on with designing their cars. Well that would be nice, but Max and Bernie know well that, in 1983, Gordon Murray and his lads designed and built a car in 52 days when Brabham's staffing levels amounted to little more than Bernie, Herbie, Charlie and the office cat.
There was an interesting line from Ross Brawn too. "I'm not supporting a breakaway championship," he said, "but if there was one then it would be with cars very similar to what we are working on now, which will be without refuelling."
From which I take to mean that, as fuel-tank size is a key driver when it comes to car design, the FOTA breakaway discussions have got as far as establishing that they, too, would not encompass refuelling in 2010.
And so I can't really head for Silverstone this week with any realistic expectation of a resolution no matter how many 'deadlines' are imposed. What interested me last week was not so much the names of the teams given an unconditional 2010 entry, but rather the names of those who were not. It was as I expected. What better stick to beat the FOTA teams with than the threat of serious outfits like Prodrive still floating around without an entry?
No matter, I might not make it as far as Northamptonshire anyway, having been called upon to bring the motorhome, which myself, GP editor Mark Hughes and Motorsport News colleague Simon Arron used for 14GPs until it left a seven grand hole in my bank balance by lunching a 6.8-litre Triton V10 on the way back from Magny-Cours last year.
Needing to check out the LPG system in case that was the cause, and not wanting an action replay, rather than head for the Portsmouth-Bilbao ferry I left it on the drive in disgrace as Barcelona/Monaco time came around this year.
But that didn't mean giving up on our own personal budget-capping and the desire not to pay cretinous hotel charges for beds that barely get slept in on GP weekends.
The absence of the motorhome has meant a reduction of bloggy-style travel escapades to relate to those who like them, but Barcelona still provided some decent fare as I found an apartment for a week on a Holiday Rentals website for way less than anyone wanted for a hotel. So, sent email, secured apartment and the three of us met the owner after Thursday at the track in Barcelona.
Everything fine, even a welcome bottle of red on the kitchen table! Work done, laptops unloaded, wi-fi checked and working, it was food and beer-o-clock. During a temporary delay while Mark chatted with a sports editor and Simon picked up his insulin kit (he's diabetic), Yours Truly decided he needed to open the red and put the apartment keys down on the kitchen table.
Wrong... I then headed out the apartment door, which promptly swung closed behind me. Simon was downstairs, waiting, and Mark, whose voice I thought was coming from the lounge was, in fact, further down the corridor. We were locked out.
The owner's mobile number was on a piece of paper, inside the apartment. The apartment had a balcony but it was on the sixth floor. Nobody felt like Spiderman.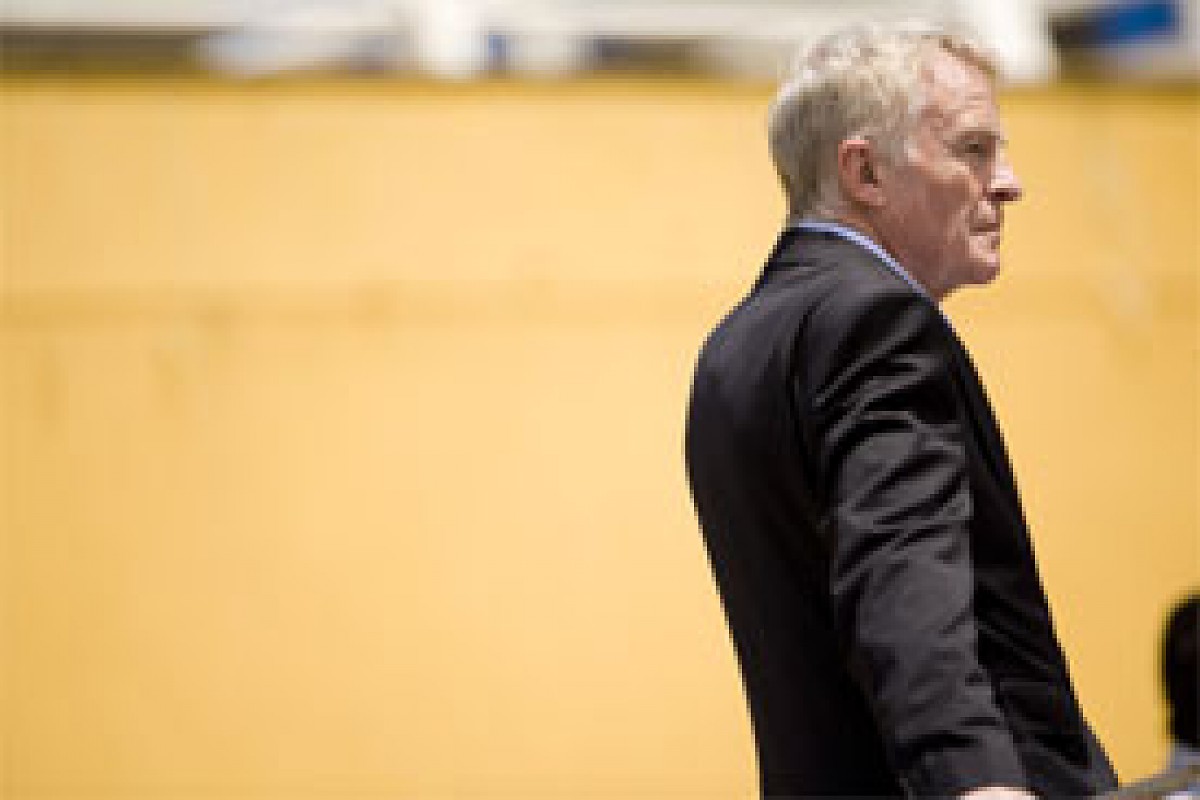 Barcelona © LAT
Between us we had two credit cards, so we could obtain sustenance, which was the main thing. We had two mobile phones with two bars of charge between them. So, phone England and ask the better half to quickly scan Holiday Rentals and come up with matey boy's phone number. Oh, and as quick as you can please because, from memory, there's about 120 rental apartments in Barcelona and we're nearly out of phone juice. Amazingly she was back in 15 minutes with a number. His office one...
So, taking stock, we had to be at the circuit again in 10 hours and we had no laptops and two FIA passes between us. Which was fine because Simon had no long-term insulin either, which meant he would keel over in the morning and wouldn't be needing his pass. We still had no means of contacting the owner, no phone chargers and none of the things you need to make a Grand prix weekend less troublesome - such as a car park pass. And, of course, we had no bed.
The latter issue was resolved at the fourth hotel for the cost of 200 plus euros for a triple for the one night, which suddenly cast our low-cost weekend in a new light. Mark presented his plastic and then selflessly took the sofa bed too. He has just wedged his six foot frame into its three foot six width when Manuel arrived with a pillow, some extra bedding and a quizzical expression. "You know it folds out?" he said. Cue two sets of helpless laughter.
Friday morning. Early start, shower, smalls worn inside out, into hotel business centre to find Holiday Lettings site, followed by wake-up call for Barcelona apartment renter requesting early morning appearance. Straight into cab for rendezvous with anxious Spaniard who doesn't want to be late for work.
Fresh underpants, check; clean shirt, check; laptops, check; FIA pass; check; car park pass, check; long-range insulin, check; and, oh yes, apartment keys. International travellers us, you know! Do this malarkey all the time...