For the past two years the Chinese Grand Prix advertised its emptiness to the world by converting grandstands into giant billboards for the 2010 World Exposition to be held in host city Shanghai between May and October next year.
Whilst the massive sets of 2 0 1 0 surely did wonders for the "Better City - Better Life" fair, they certainly did not do F1 any favours, and thus it was interesting (if rather depressing) to note that the Turkish organisers chose rather to disguise the empty stands.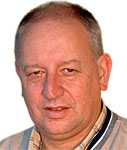 Covered grandstands at Istanbul © LAT
There were occasions in the recent past when coloured seats arranged haphazardly on grandstands created illusions of spectators - particularly during fleeting helicopter shots - but such trickery is somewhat harder to pull off when vast acres of tribunes are uninhabited. Thus massive sails of oily matt canvas - allegedly to create the impression of asphalt from the air - were dragged across the grandstands in the hopes of masking the grand prix's lack of appeal.
Officially the event is said to have attracted 32,000 payers (versus the "official' 40,000 in 2008), but said one wag acquainted with such matters, "in that case about 12,000 of them wore black canvas outfits..."
So depressing as it for the drivers to put heart and soul into careering around a facility filled to less than a fifth of its capacity that Mark Webber suggested that the organisers should have thrown the gates open on race day to bolster attendance, adding that he and Jenson Button had discussed the scenario during the parade lap.
There exist suspicions, of course, that China did that on race day last year and this - when various stands which previously resembled mortuaries were suspiciously full - particularly as said fans were all clad in identical uniforms and quick-step marched to their seats and departed to their decidedly non-civilian buses immediately the flag dropped.
But, is that truly the answer to an attendance problem which seldom exists in F1's traditional heartland, and then only when calendars were packed geographically and chronologically: Nurburgring-Hockenheim-Spa or Austria-Hungary?
Felipe Massa, too, was concerned on Sunday: "I think when you come here and you see in the city that there are massive fans around, and you come here and see that there is nobody then you know that it is just too expensive.
"So we have to make it cheaper. We prefer to race at a track with cheaper tickets but a lot of people inside, because if they put down the price of the tickets it would be full."
The Brazilian has a point - to a degree. Sao Paulo, his home town, and Istanbul have roughly similar populations and by no stretch of the imagination can the South American metropolis be filled only with wealthy fans, yet his race regularly attracts a full-house despite ticket and (GP weekend) hotel prices which run at roughly double the Istanbul rate.
It is all too easy to dismiss drivers as a bunch of employees who should do as told and make no comment in the process, but that is to overlook that, without exception, they came into the sport as fans, then gave the driving lark a bash. When the realisation hit them that they had talents not bestowed upon mere mortals, they climbed the ladder - but does that special skills set disqualify them from having real-world opinions?
Spectators at Interlagos © LAT
Equally, it is all too easy to suggest that Massa (and Rubens Barrichello) are the reason for Interlagos' popularity or that of late the circuit in the suburbs has hosted championship finales, but there have been years when the race was second or third on the calendar, with the Brazilian contingents simultaneously finding themselves in uncompetitive situations, yet the place still hummed.
Istanbul Park sits just south of the crossroads between east and west and north and south, and in addition to the country's own (72m) population, attracts race-goers from Bulgaria (which is down for a WRC event in 2010), Greece, Romania and various Adriatic countries. Interestingly, a quick straw survey of cars entering the circuit showed comparatively few local registrations, and a host of BG, GR and RO plates. What TR cars there were, seemed to be driven by F1 personnel.
Yes, such a survey is far from scientific, but when it walks like a duck and quacks like one, seldom is it a stork. In any event, covering the empty stands is hardly rocket science, either. Nor is grasping the fact that not every country has a motorsport culture, just as curling and jukskei (a peculiarly macho South African pastime), or, for that matter, bullfighting don't enjoy universal followings...
That the economic situation has affected race attendances is obvious, but, saliently, it is the "propaganda grands prix" that have been hardest hit. Australia was down, yes, but not as much as the three grands prix (Malaysia, China, Bahrain) which followed, and whilst Barcelona and Monaco were far from full houses, they had no need to revert to crude cloth.
All of which would suggest that F1 can hold its own in traditional territories despite the downturn, which is, in turn, borne out by TV ratings, which according to FOTA vice-chairman and Toyota Motorsport president John Howett, are on the up.
"If you look at the viewing figures that we receive at Toyota," said Howett after the race in Turkey, "they are encouraging and our sport is as strong as it has ever been, proving that there is nothing inherently wrong with the product of Formula 1."
The Brit added: "I didn't speak to the promoter, but the promoter I think spoke to Flavio (Briatore, Renault F1 boss and responsible for FOTA's commercial activities), and told him that they had been willing to do some serious activities to actually increase the traffic, and they weren't encouraged to do so. I think we have to realise we are in an economic situation where ticket prices to the track are important."
One of the absolute ironies of the present budget cap controversy is that, such is commercial rights holder CVC's need to feed its indebtedness, that it is siphoning off approximately £400m per annum to repay the capital plus interest - virtually precisely the total budget cap the FIA plans to impose on the ten teams currently competing in the sport. Do away with the debt, and F1's sanction and broadcasting fees can be reduced substantially.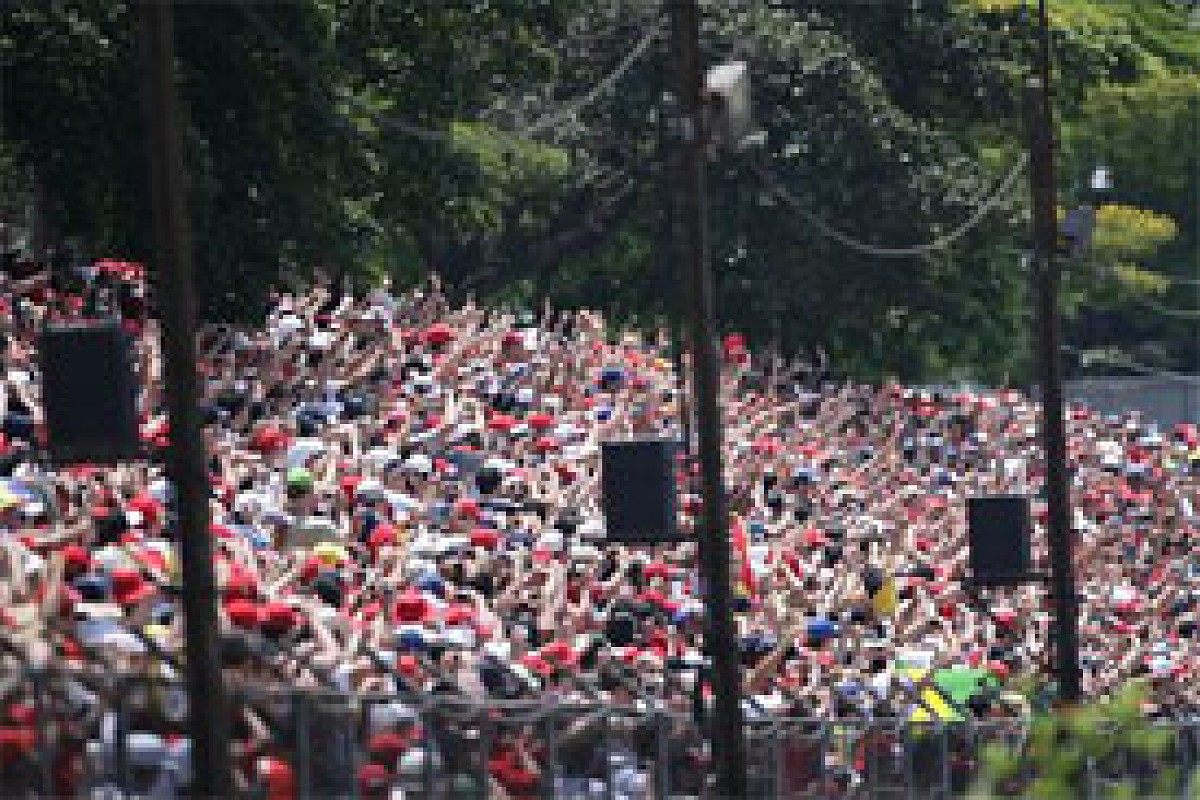 Lewis Hamilton signs autographs at the Turkish Grand Prix © LAT
This serious lack of attendance impacts on the teams' abilities to interact with their fans (crucial when you're a manufacturer using F1 as a sales tool), in addition to reducing revenues derived from merchandising. Finally, empty stadiums are hardly a good advertisement for the sport.
"I totally realise that it is a situation partially beyond our control, but one has to say that if you look at the viewing figures which indicate that the product is very strong, you have to question whether potentially the price of entry is too high and what we need to do to correct that," added Howett. "FOTA has always been very clear about wanting to work with the commercial rights holder to improve this."
A TV source confided on Friday that they had been advised of research into TV and circuit contracts being undertaken by FOTA. Whilst Howett did not deny the existence of the research, he refused to comment further, no doubt to prevent fanning the already hot flames which licked at the edges of virtually every discussion in Turkey.
However, said source suggested that, should FOTA formulate its own series, then one of the touchstones of the series would be reduced TV and race promoter contract fees - by as much as 40%.
A condition, though, said our source, would be that race promoters reduce ticket prices by a similar percentage whilst making available reasonable quantities of free tickets within general admission areas to school pupils and university students.
Depending on the structure of the 2010 entry list to be published on Friday, Webber's call for freebies could well come to fruition - for the right reasons.