A sign of the times
After five races, a win, pole or fastest lap by either McLaren or Ferrari has yet to be recorded, a unique occurrence in recent times. With Monaco the next checkpoint the situation is approaching record lengths:
• The last time the pole was not recorded by Ferrari or McLaren for six straight races was back in 1997, when Williams set pole in the first six races (Australia to Spain), five times with Jacques Villeneuve and once with Heinz-Harald Frentzen
1996 Monaco Grand Prix Winner Olivier Panis, Ligier JS43 Mugen-Honda © LAT
• The wins count goes back one more year, the last sequence of six not scored by Ferrari or McLaren being from the 1996 Australian Grand Prix to the 1996 Monaco Grand Prix, with five wins by Williams and one for Ligier
• From the same period, the last sequence of six fastest laps not set by Ferrari and McLaren: from the 1996 Portuguese Grand Prix to the 1997 San Marino Grand Prix, the fastest laps were set five times by Williams and once by Benetton.
Engines
After its win in the Spanish Grand Prix, Mercedes-Benz engines have now won a total of 71 times, only one less than Honda, which occupies the fourth all-time spot. The first three places are as follows: Ferrari (210), Ford (176) and Renault (116).
Personal scoreboard - Monaco
• Lewis Hamilton has a remarkable record in Monaco. In 2005 he won both F3 races, in 2006 he won the GP2 event, he was second behind his team-mate Alonso in his F1 debut and won last year.
• Felipe Massa was the best of the Ferrari drivers in both 2007 and 2008 with a third place, while last year he started from pole. This made up for his previously dismal record at the track. He has crashed at the track no less than five times.
• Kimi Raikkonen last visited the podium when he won back in 2005. Since then he has scored just one point with an eighth place in 2007.
• Fernando Alonso is the only active driver who has won twice at Monaco (2006 and 2007).
• Jarno Trulli scored his only win in Monaco five years ago, the 21st of May 2004. He has not placed higher than 10th at the Principality since, despite finishing all his races since then.
• Adrian Sutil has never finished in F1 at Monaco. Last year he was on his way to fourth place when Kimi Raikkonen rammed him nine laps to the end.
• Jenson Button has been classified 11th in the last three Monaco Grand Prix he contested. His best result here is a second place behind Trulli in 2004.
• Rubens Barrichello has scored four podiums out of 16 Monaco GPs. He was second three times: 1997, 2000 and 2001. Last year he grabbed his first points of the season with a sixth place.
Teams round-up
• Ferrari is not the most successful team in Monaco. The Italian team can count eight wins (the last one in 2001 with Michael Schumacher), while McLaren has fifteen.
• McLaren has won three out of the last four races. It only missed the top spot of the podium only in 2006, when Juan Pablo Montoya was second to Alonso, who won for Renault.
• Red Bull scored its maiden podium at Monaco back in 2006 with David Coulthard.
• Toyota has failed to finish inside the top 10 in the last two Monaco GPs. Its best result in 2007 was a 15th for Trulli, and last year a 12th for Timo Glock. The best result ever for Toyota in Monte Carlo was a sixth place, obtained in 2004 and 2005 by Cristiano da Matta and Ralf Schumacher respectively.
• Williams last won the Monaco GP in 2003 with Juan-Pablo Montoya.
Other notes about the Spanish GP
Out of 55 Monaco Grands Prix run so far, it has been won by the poleman 22 times, 13 times from the second on the grid and 10 times from the third. So a total of 45 races out of 55 (81 per cent) where won from the first three positions on the grid. Race accidents and gearbox failures are the most frequent causes of retirement. Curiously, they are also the only cause of retirement in the last two events at Monaco.
Anniversaries of the race weekend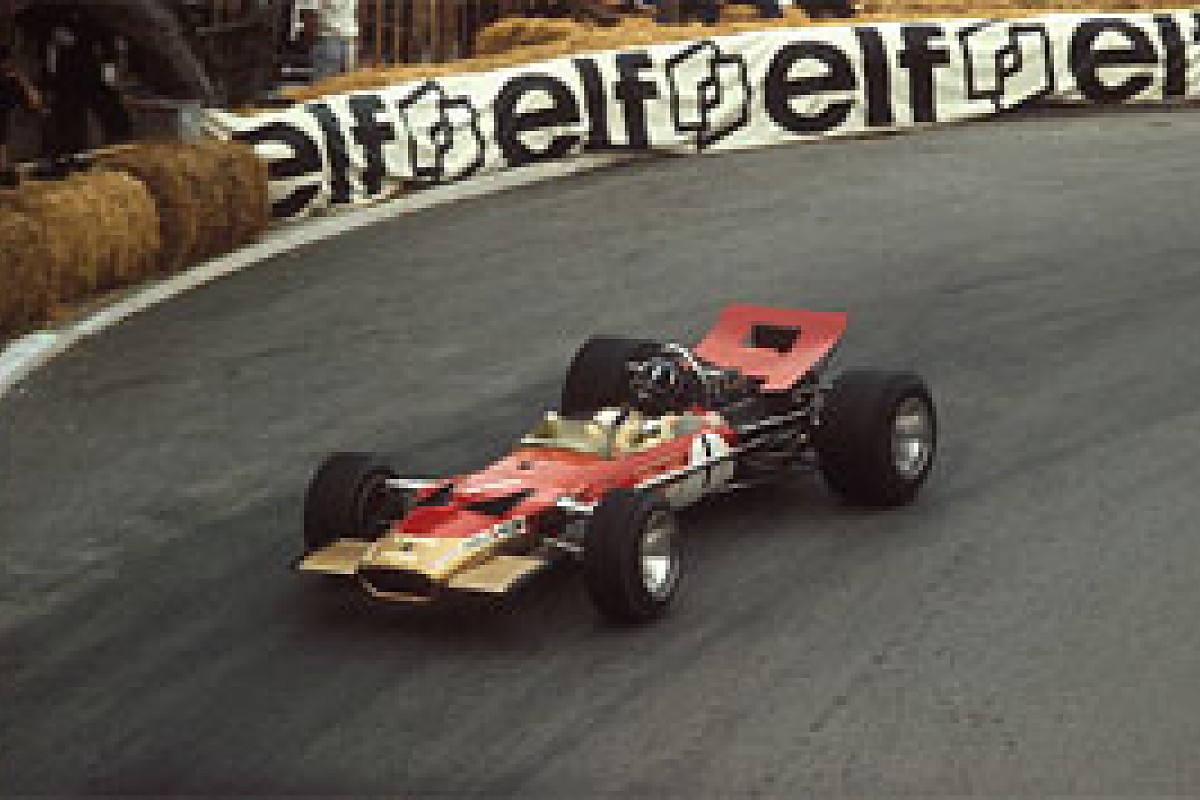 1969 Monaco Grand Prix Winner Graham Hill, Lotus 49B Ford © LAT
Monaco was the scene of the last Formula 1 win by double world champion Graham Hill 40 years ago on May 18. Hill retired from racing in 1975 after failing to qualify in Monte Carlo. Hill was the long time record holder of wins in the Principality, with five (1963, 1964, 1965, 1968 and 1969) before Ayrton Senna claimed this record in 1993 with his sixth win.
Thirty years ago, Jody Scheckter claimed his third and last pole position in Monaco in the season when he was crowned world champion.
On May 21, 1950: Monaco was the scene of the first pole, win and fastest lap for Juan-Manuel Fangio.