After two weeks of ferocious off-track political wrangling, what better place to return Formula 1's focus to racing - the bit that motorsport is really about -
than the Monaco Grand Prix? The classic venue is almost an ever-present on the world championship calendar, the streets of Monte Carlo have played host to grand prix racing on and off since 1929.
Formula 1 cars outgrew the streets of the principality long ago, but that's what makes the race so irresistible. You're not going to see much in the way of wheel-to-wheel racing, but anything can happen.
Winning in Monaco is worth the same 10 points that victory in any of the other 16 races on the calendar offers, but it's still the one that every driver wants to win.
Jenson Button has now won five grands prix in his career, four of them in the past two months, but has yet to win at a real classic venue. The Brawn's strong low/medium speed grip characteristics should allow the championship leader a shot at this here, and his fighting second place at Monaco back in 2004 proves that he knows his way round the place.
But it won't be easy, and not just because team-mate Rubens Barrichello is resolved to avenge his defeat in the Spanish Grand Prix...
Talking points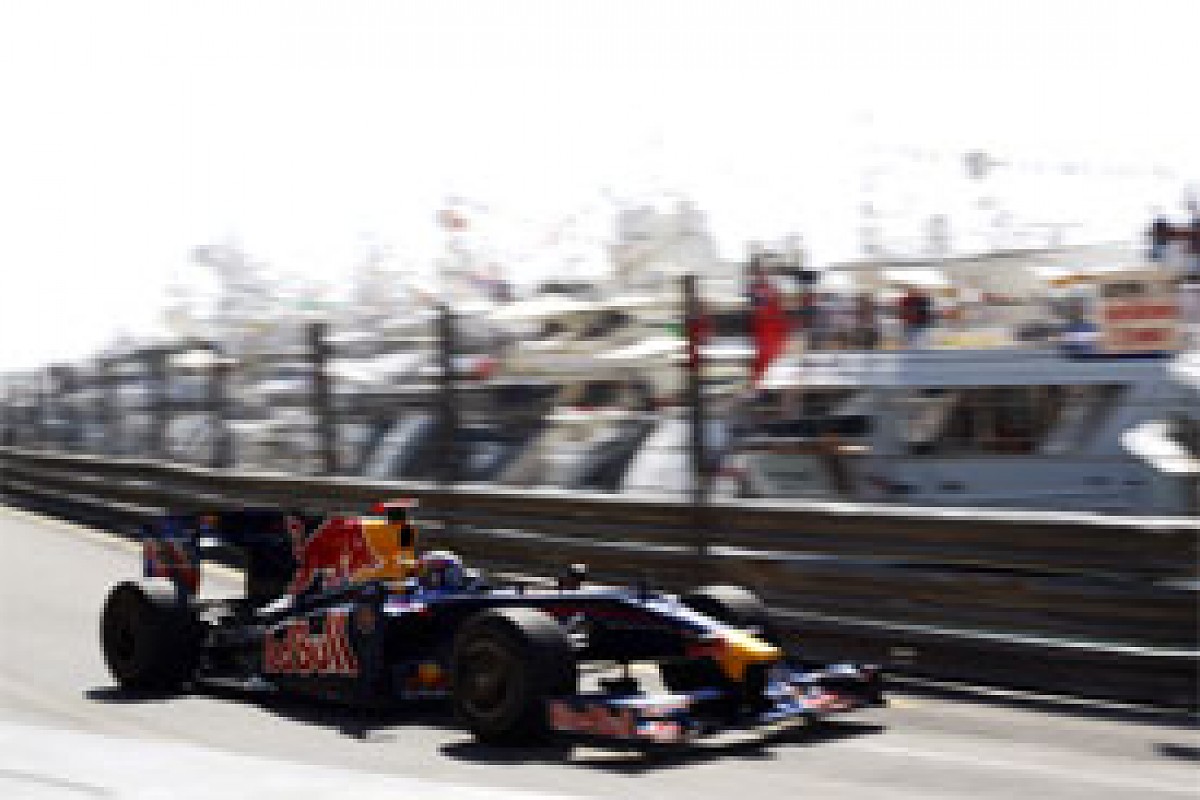 Mark Webber driving the upgraded Red Bull RB5 at Monaco © LAT
1. Red Bull diffuser debut
Adrian Newey and his design team have been working flat out on adapting the Red Bull RB5 to run a version of the double diffuser concept. It will be ready for Monaco - just - and if it works it could help the Milton Keynes-based team become the clear pacesetter. In both the Bahrain and Spanish grands prix, Sebastian Vettel had the pace to win, only to get stuck behind KERS-equipped traffic, and he and Mark Webber could easily repeat their China supremacy in Monaco.
2. Trulli's Monaco magic
Jarno Trulli proved what he is capable of on the streets of Monaco in 2004 by claiming his sole grand prix victory. Ever since his first race in Monaco in the F3 race, when he took pole, he has been a star on the streets and could repeat his win of five years ago. But he needs Toyota to find some stability in the lower-speed corners, something it was sorely lacking in Spain.
3. Ferrari's revival
Felipe Massa could have finished on the podium in Spain, and is making positive noises about the team's revival. Previously not a great performer in Monaco, he really clicked with it last year when he took a stunning pole position. If the car is good, he might get the prancing horse back into contention for victory for the first time since last year's Brazilian Grand Prix.
4. Hamilton's hopes
The logic is simple. The McLaren is a bad car in the high-speed stuff, but pretty handy in the twisty bits, so Monaco should offer the reigning world champion his best chance to shine so far. Given that he's managed to finish as high as fourth this year, a qualifying special could allow him to bag a podium finish.
5. Weather wild card
Last year's Monaco GP was hit by rain, and threw up an incident-packed race. Hamilton won despite hitting the barriers early on, and Adrian Sutil was on his was to a stunning fourth place (subject to an investigation into overtaking under yellow flags) before being wiped out by an out-of-control Kimi Raikkonen. History says when it rains in Monaco, strange things happen...
Key factors
1. Qualifying
Not so much a key point as the key point. The past 30 years of the race prove that, unless your name is Olivier Panis, you don't win the Monaco Grand Prix from outside the top five on the grid. Pole position will, as ever, be priceless, although the first round of pit-stops might allow a fast car that qualified heavy to steal track position.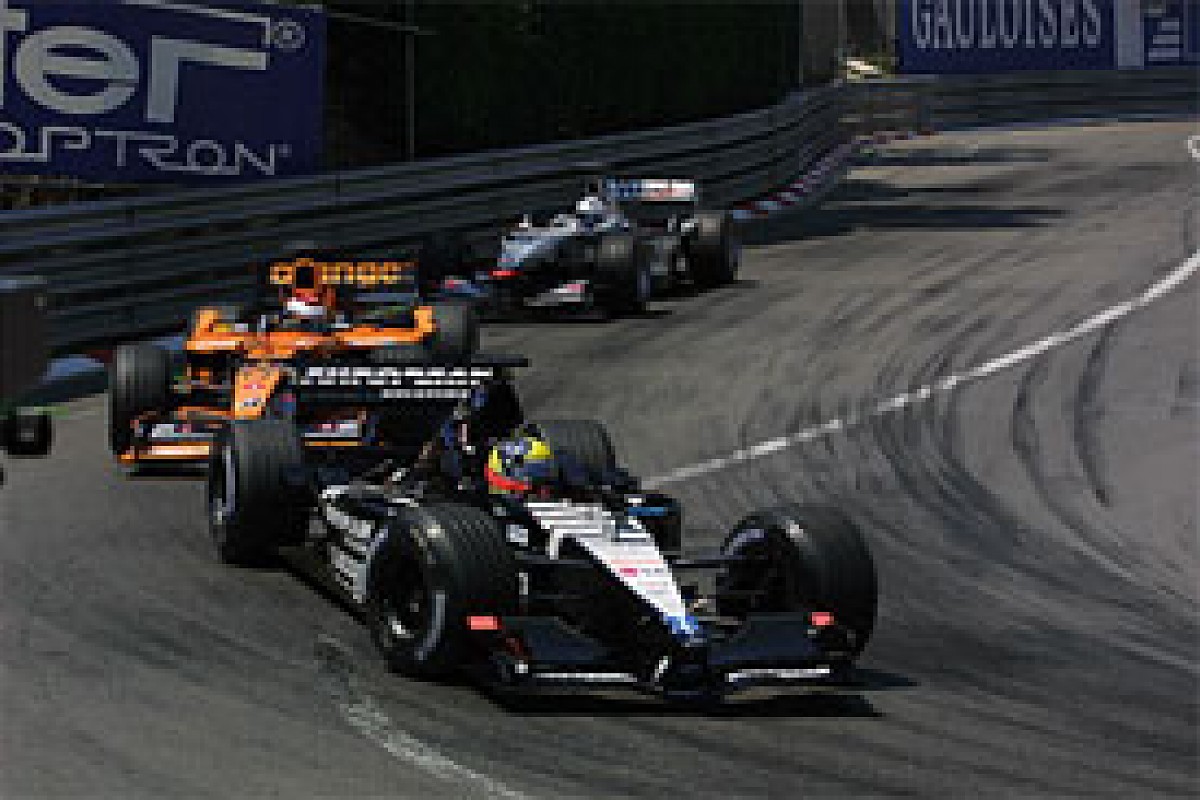 Tarso Marques (Minardi PS01 European) leads Jos Verstappen (Arrows A22 Asiatech) and David Coulthard (McLaren MP4/16 Mercedes) during the 2001 Monaco Grand Prix © LAT
2. Avoiding traffic
There's always someone running on a long-fuel strategy ready to bottle up a front-runner who stops early. Avoiding getting stuck behind a slower car for whatever reason is critical at Monaco - remember how McLaren's David Coulthard was kept at bay for lap after lap by Enrique Bernoldi's far slower Arrows back in 2001.
3. Keeping it off the wall
F1 cars have achieved astonishing levels of reliability in recent years, but Monaco is still a race that produces a healthy number of retirements. The bumpy track surface can show up any mechanical frailties despite the lowest average lap speed on the calender, but it's the walls that are responsible for the majority of the DNFs. Small mistakes are punished more in Monaco than anywhere else, something that preserves the race's status as one of the great tests of driver skill.
Strategy
Overtaking is a no-no at Monaco, so track position is absolutely everything. By and large, it'll be a two-stop race for the top qualifiers with a short first stint, although some of the borderline Q3 candidates will probably take a punt on a one-stop race in an attempt to leap ahead of the early race leaders.
Race history
The Monaco Grand Prix was first held in April 1929, a race won by William Grover-Williams in a Bugatti Type 35B.
Organised by the founder of the Automobile Club de Monaco, Anthony Noghes, whose name is attached to the final corner of the current track, that inaugural race attracted a decent international field. Within a few years, it had become one of the highlights of the European racing calendar, with the likes of Tazio Nuvolari, Achille Varzi, Rudolf Caracciola and Manfred von Brauchitsch all tasting victory.
Giuseppe Farina won the first Monaco GP held to Formula 1 regulations for Maserati in 1948 and the race was an obvious choice to form part of the inaugural world championship in 1950.
It staged the second race of that season, and although Juan Manuel Fangio won that event it is best remembered for marking Ferrari's world championship debut.
After dropping off the world championship calendar for a few years, it returned for good in 1955, with Maurice Trintignant benefiting from Alberto Ascari taking a dive into the harbour to take victory. Stirling Moss was the big star around the streets in the early years of the world championship, but it was Graham Hill who emerged as the first true "Master of Monaco" with a hat-trick of wins for BRM from 1963-1965. He added further triumphs in 1968 and 1969, and retired from racing after failing to qualify in his own car there in 1975.
Monaco has also produced some surprise results over the years. Jean-Pierre Beltoise claimed his sole win there in 1972 for BRM. Ten years later, Riccardo Patrese spun on oil at the Lowes Hairpin while leading on the penultimate lap and had seemingly thrown away his maiden win. But he managed to bump start his Brabham and won after Didier Pironi, Andrea de Cesaris and Derek Daly all fell by the wayside.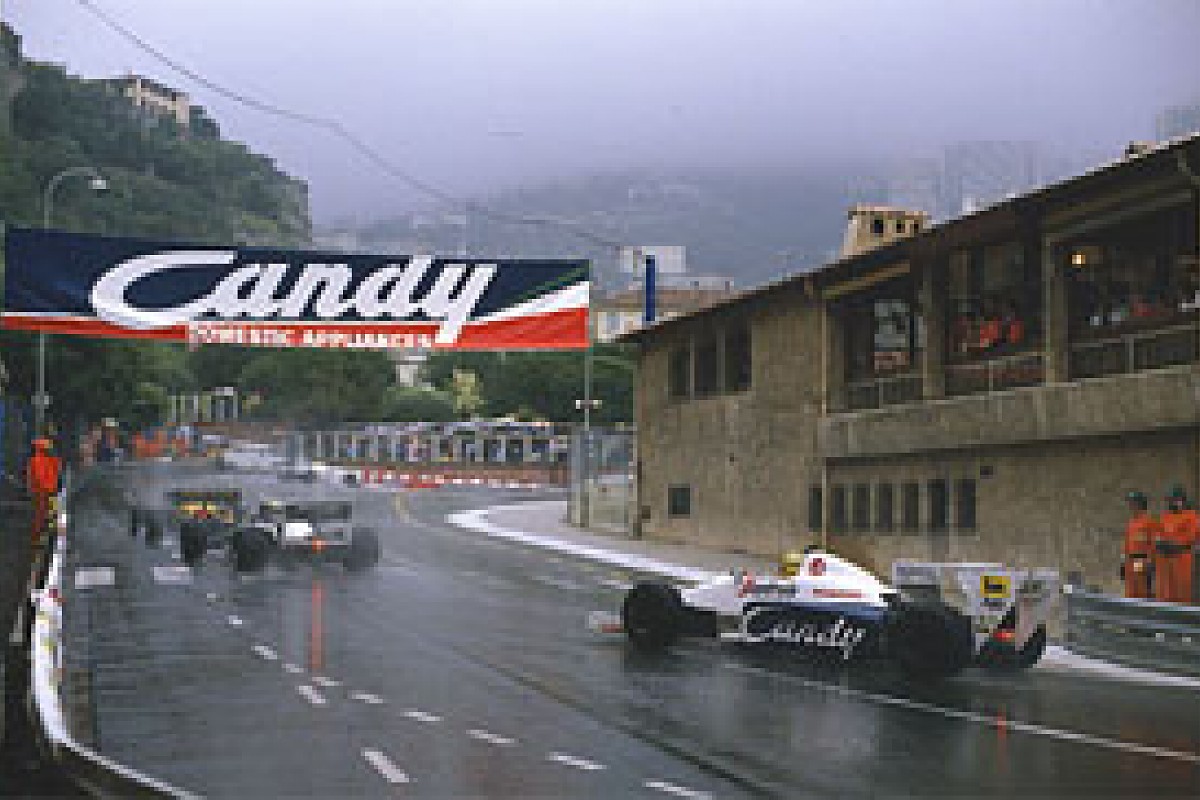 Ayrton Senna (Toleman TG184 Hart) during the 1984 Monaco Grand Prix © LAT
In 1984, Ayrton Senna claimed a famous second place for Toleman after the race was red-flagged while he was closing on Alain Prost. The Brazilian had taken his first step on the way to becoming part of Monaco folklore, and from 1987-1993 broke Hill's record with six wins. It should have been seven, but for a lapse of concentration led to him crashing in the barriers at the Portier right-hander before the tunnel while leading in 1988.
Michael Schumacher then picked up the mantle, winning five times from 1994-2001, although in 1996 he slipped up by sliding into the barrier on the first lap. That race was eventually won by Panis, from an unlikely 14th on the grid, the final grand prix victory for the Ligier team.
In recent years, Juan Pablo Montoya, Jarno Trulli, Fernando Alonso (twice), David Coulthard, Kimi Raikkonen and Lewis Hamilton have all won in Monaco, which remains the jewel in the crown of the F1 calendar.