When it emerged over the Bahrain Grand Prix weekend that Ferrari president Luca di Montezemolo was flying in on race day to be near his troubled team, it gave a clear message about the difficulties that some of the once mighty teams have been facing this year thanks to the ripping up of the formbook.
At Sakhir, you had Ferrari pulling together to try and get its worst start to a Formula 1 season back on track. There was McLaren diverting attention for its pretty poor start with cocktails and ice-cream (although to be fair, progress is being made on track), and all BMW Sauber could do was keep its fingers crossed that the super update it has coming for the Spanish Grand Prix will go some way to arresting a huge slide down the order.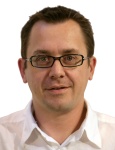 Jenson Button (Brawn) and Sebastian Vettel (Red Bull) © LAT
But if the dominance of Brawn and Red Bull has been causing a few headaches for the teams - let's just pause for a minute and think what it is going to do to the driver market. Because when it comes to settling down those contracts for 2010, there is going to be lot of turmoil and soul searching for some of the big hitters.
The F1 driver merry-go-round always works two ways - the teams with the best cars can start dictating which men they want in their machinery. While, on the flip side, the best drivers can often have their pick of which seats they want to go to.
In recent history, this has mainly meant a big gun settling for a ride at Ferrari and McLaren - unless you happen to be Fernando Alonso in which case you did it your own way and helped play your part in pushing Renault forwards.
But that was then - and this is a now where teams like Brawn and Red Bull have produced cars that any title contender will be desperate to get his hands on.
You can take it as a given that the leading drivers in those two teams (Button and Vettel) will be kept on board for 2010, while the second seats remain up for grabs.
In some sense you could understand both teams keeping their current line-ups, for both Rubens Barrichello and Mark Webber are doing sterling jobs, even though luck has not really been on their side.
Yet the teams will be in no rush to finalise those deals, with some big names on the market this year. The future of Fernando Alonso remains undefined in public, although the wise money in the paddock is still pointing to a Ferrari option - pending whether Kimi Raikkonen has the speed and the commitment to see out his deal until the end of 2010.
Alonso had come into 2009 expecting to gun for the championship, but Renault has fallen short so far. And after the Bahrain Grand Prix, you could clearly sense his frustration at what was happening on track - even though he would never dream of criticising his team in public.
"We cannot forget that sometimes we call them small teams, and they are not so small because Red Bull and Brawn have the resources, maybe more than even Renault, and more facilities than Renault," he said.
"This is something that we need to be aware of, and it is a shame for Renault and Mercedes that they spent the money, they keep developing the engines and then they gave to Brawn and Red Bull and they fight for the championship - but that is the way it is."
Read into that what you will - but that is not the talk of a man showing much patience for the situation he has found himself in.
And then there is Robert Kubica. He too had expected a title challenge this year, and that dream already appears to be falling apart.
Relations between Kubica and his team got pretty strained last year, when they were at the front of the field, so you don't need to guess how things are this year. All smiles in public but pretty tense behind the scenes. It is one that you really cannot see lasting beyond the end of this year unless the 'convenience' of winning races suddenly reappears.
Fernando Alonso and Robert Kubica © LAT
For both Alonso and Kubica, the next step they make could well define their careers. They need to get in race-winning cars in 2010 - but the big question is do you go for the established names who over the long term have got it right more often than not, or do you throw yourself in with the new men at the front of the field?
Get it wrong and Alonso and Kubica could become simply stars of the past - men forced to see out their careers in uncompetitive machinery while the new wave of Vettel, Lewis Hamilton - and second wavers Button and Felipe Massa - take the spoils.
It is going to be fascinating seeing how it pans out. Everyone is talking about how the development packages for the next few grands prix will start showing the true potential of the cars shuffling around the order.
While that mix-up will play a big role in this year's title chase, it will also be a key definer for the likes of Kubica and Alonso as they weigh up what they want to do in 2010. These are men that cannot afford to sit back until October and let the season pan out - just in case someone else beats them to the hot seats.
In Bahrain, Alonso said time was running out for the manufacturers to show they could still be a force this year.
"I think the next three races are quite important - Spain, Monaco and Turkey," he said. "I think more or less, all the teams will bring all the big parts for the next three races. Some of the teams will put everything in Barcelona, some of them will have something in Monaco and the last couple of teams will put what they have on in Turkey.
"So after that, we will see who is challenging for the championship, who is challenging for podiums, and who is completely out of everything..."
There are going to be some expensive mobile phone bills after Turkey.