If the diffuser ruling handed down last week could result in the sort of levels of vitriolic fallout seen in Shanghai, imagine the potential split within FOTA if the FIA actually introduces a two-tier Formula 1 championship for 2010, with the differentiator between the categories being adherence (or not) to the voluntarily £30m budget cap as analysed here within minutes of its announcement on 17 March.
Last week this column reviewed the concept from an existing team perspective; this week the other side of the fence - as seen from the perspective of potential teams such as the US-based outfit presently being assembled by Peter Windsor and Ken Anderson - is presented.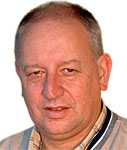 Peter Windsor © LAT
In the interim, rumours abound that at least three outfits have expressed more than passing interests in competing under the cap from 2010 onwards, with a further two or even three said to be seriously evaluating the situation. Windsor is unashamedly a '30 mil' man (although, truth be told, as a purist, he has his reservations about equivalence formulae even if one of the championships run under such a regime was named after his late hero, the great Jim Clark), and is thus the perfect witness for the prosecution.
Rumours in Malaysia and China suggested that Lola - which recently restructured its board, appointing Robin Brundle (brother to Martin) as managing director - was looking at a return to F1 under the budget cap, and then there is Alejandro Agag, the extremely well-connected and wealthy Spaniard who recently bought Adrian Campos' GP2 team could be looking to move the outfit upstream.
A word of caution, though: in China last year it was rumoured that as many as five teams had indicated their interest in the standardised engine concept as announced at the time; within six months it died a silent death...
However, the overall success of the entire '30 mil' concept (indeed, its introduction), hinges on three crucial components:
Availability of a customer engine providing competitive F1 performance and duty cycles at a realistic price

Ability of teams to raise the necessary cash is these straitened times, given that they are unlikely to have 'mother ships' willing/able to bankroll their first seasons

Confirmation of the precise regulations within the next month (six weeks maximum) if the category is to see the light day in 2010 as envisaged in March. Further slippage will, according to various sources, drastically inflate costs and/or reduce the competitiveness of the newcomers - impacting further on an already marginal budget cap.
Back in March this column predicted that existing manufacturer teams would be unwilling to supply their units to teams signing up to the voluntary budget cap, for inherent in the rules for the category are less restricted rev limits, meaning engine suppliers would need to develop and supply engines to two specification levels whilst running the very real risk of being beaten by customers complying with 'cattle class' regulations.
However, whenever radical engine regulations are suggested, mention of Cosworth - the former championship-winning engine company which was unceremoniously sidelined after 2006 when Williams elected to go with Toyota and the FIA permitted Ferrari to simultaneously service both Toro Rosso and Force India - invariably enters the conversation.
And, yes, Cosworth, despite having a unit which has not seen competition in three years, is very much part of the '30 mil' mix, confirmed Windsor in Shanghai. Although the British-born naturalised Australian would not be drawn on pricing, sources indicate that a year's supply for a two-car team has been set at £5m, half of which is due upon confirmation of acceptance of the incoming team's entry.
With the $48m bond, a condition of entry under the expired Concorde Agreement, a thing of the past, could it be that the 50% down payment is its 2010 equivalent? If so, and if made a condition of entry by the FIA, could such condition not be construed as a commercial matter by the powers-that-be in Brussels - in violation of the FIA's agreement with the EU?
Whatever - despite what seems to be bargain basement pricing, Cosworth's quoted price tag exceeds the prevailing level (€5m/£4,5m) as agreed by FOTA teams for its current deals, and when taken in conjunction with FOTA's transmission price of €1,5m/£1,35m and the standardised KERS unit proposed by FOTA for 2010 (price TBA, but indications are it will come in at around €1m), teams electing to run FOTA's power train package will have access to complete assemblies for an estimated €7,5m/£6,5m.
Add in the kudos of a Ferrari (or BMW, Mercedes, Renault or Toyota) badge on the car and tappet cover, and it is clear that Cosworth's offer is hardly overwhelmingly attractive. Which may explain why Cosworth's unit is likely to be the homologated engine for the 30 mil class, and be mandated as standard kit for new teams...
However, talk of prestigious badging neatly introduces the next consideration, namely raising funding by what will be - in real terms, whether by definition or not - independent teams, for manufacturer outfits intending to enter the sport in the near future are unlikely to be lured by mandated proprietary engines, particularly units which hardly set the pace - three years ago.
Brawn GP provides perfect proof of the challenges faced by independent teams in the current climate: this championship-leading (both categories) team with superb leadership has the prestige of a Mercedes link, incredible facilities and a brains trust second only to Red Bull Technologies, yet is unsure whether the red Virgin stickers hurriedly applied in Melbourne will remain a fixture when F1 returns to Europe.
What chance, then, of true-blue independents - at whom the '30 mil' category is, after all, aimed - raising the necessary wedge to be on the grid come March 2010? Windsor claims they have enough funding to get USGPE - nee USF1 and soon to be renamed US-F1 Team - up and running, but are still seeking a full race budget.
Encouraging, of course, but forget not that he and Anderson have been working towards their dream for around five seasons (with planning having taken up many more), which proves precisely how tough the going currently is. Yes, Lola and Agag may join in, but, again, is F1 Lite really aimed at proprietary motor racing companies or well-connected billionaires?
All of which raises the question as to whether it would really be worth Cosworth's while to resurrect Old Nail - sweet as it was in its heyday - then further develop it in line with the FIA's stated intention of permitting performance enhancements in the interests of equivalence, all for £5m per annum...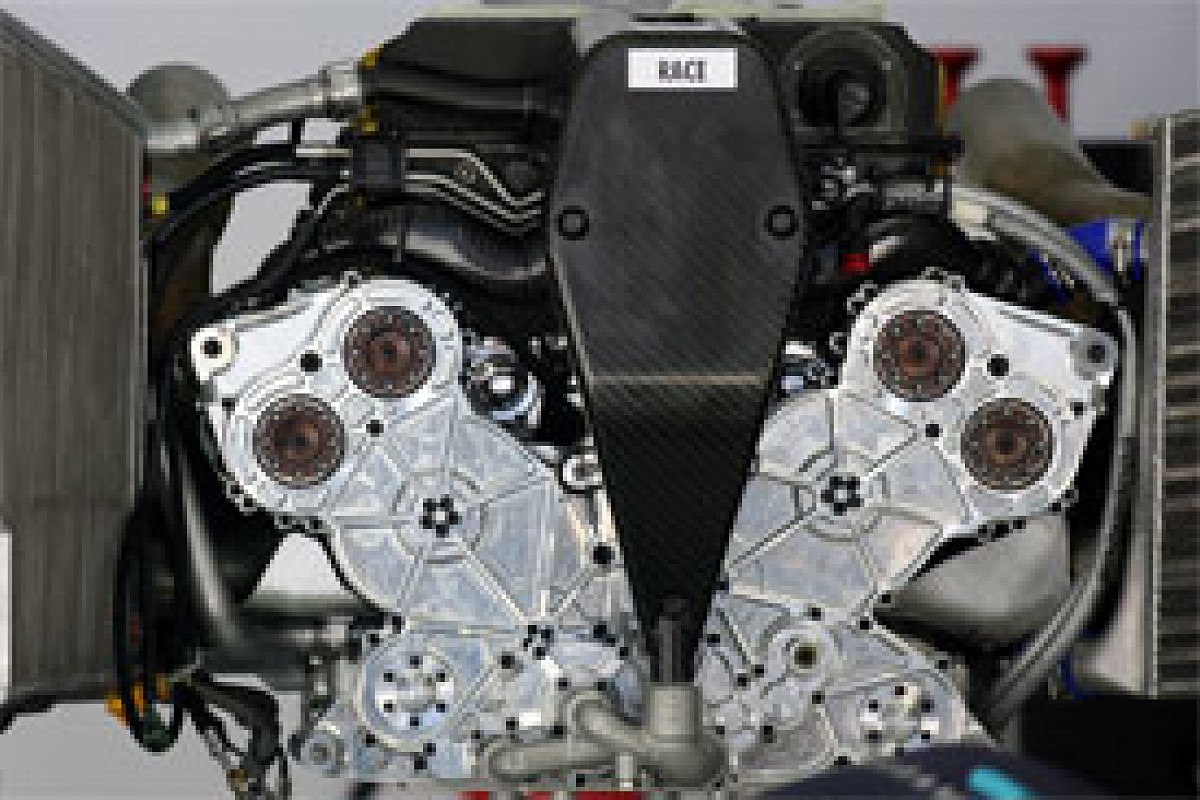 Ken Anderson and Peter Windsor © LAT
Finally there is the question of F1 Lite's regulations and their timing. Windsor is adamant that mid-May is Ground Zero - in other words, US-F1 Team would need have an approved set of regulations in order to commence design by that date, or risk hurrying through its first car, with all the inherent implications.
Yes, says Windsor, his new team has a host of activities which require the partners' full concentration (systems, logistics, administration and sponsor search, to name but a few) in the interim, but slippage beyond that date could result in the team having to delay its debut until 2011 or risk fielding a compromised design. For established teams, a ten-month lead to design, develop and campaign a new car is already pushing things, so Windsor is hardly being unreasonable in calling for a mid-May cut-off - and that deadline is just three weeks away...
Whether or not the £30m voluntary cap proves a success (or is even introduced) depends on numerous factors, not least a comprehensive, unambiguous set of regulation and whatever budgetary controls will prevail. Already there are suggestions within the paddock that the £30m cap will need upward revision by ten or even 20 million, and, if that be the case, US-F1 Team face even bigger challenges.
Given the opposition amongst fans, sponsors, suppliers and the teams themselves against the two-tier formula, would it not be more sensible for the sport's governing body to bin the concept and push FOTA to further reduce costs - which programme, the teams' collective says, has already commenced and will be ramped up for next year and thereafter.
As indicated last week, FOTA's teams are in favour of a budget cap, but totally anti any two-tier system. With both the FIA and FOTA (and , for that matter, FOM) being in favour of a cap, would the logical solution to F1's present financial woes not be a single cap of, say, 100 million in whatever currency takes the parties' fancy at time of agreement? Or does that run counter to present agendas?
Football's success can be traced back to one fundamental principle: simplicity. By contrast, F1 seems intent on baffling brains whilst confusing (and possibly alienating) its support base - as the recent diffuser row proved. With that as precedent, imagine the chaos when (if) two parallel series take to the same grid...