Three in a row?
Brawn GP could become the first team in Formula 1 history to score three wins in its first three races, having equalled Alfa Romeo's 1950 record at Sepang.
Damon Hill (Williams FW18 Renault) winning at Buenos Aires in 1996 © LAT
If Jenson Button wins the Chinese Grand Prix, he will be the first driver to win three in a row since Michael Schumacher's streak from the US to the German GP in 2006. The last British driver to win three successive races was Damon Hill, in the first three races of 1996.
Ferrari could also pass a landmark with a third successive result in China. The team failed to score points in the first two races of the season and could make it three in a row for the first time since 1996, when it posted double retirements in Canada, France and Great Britain.
From hero to zero
Ferrari and McLaren finished first and second in the 2008 constructors' championship but have scored just a single point between them in the first two rounds of 2009.
This is the worst ever start to the season for the top two teams. The previous lowest score was in 1974 when Lotus and Tyrrell scored just six points between them in the first two races.
It is only the fifth time that the reigning constructors' champion has not scored any points in the first two races. The other four occasions were: 1966 (Lotus), 1980 (Ferrari), 1984 (Ferrari) and 1988 (Williams).
Personal scorecard - China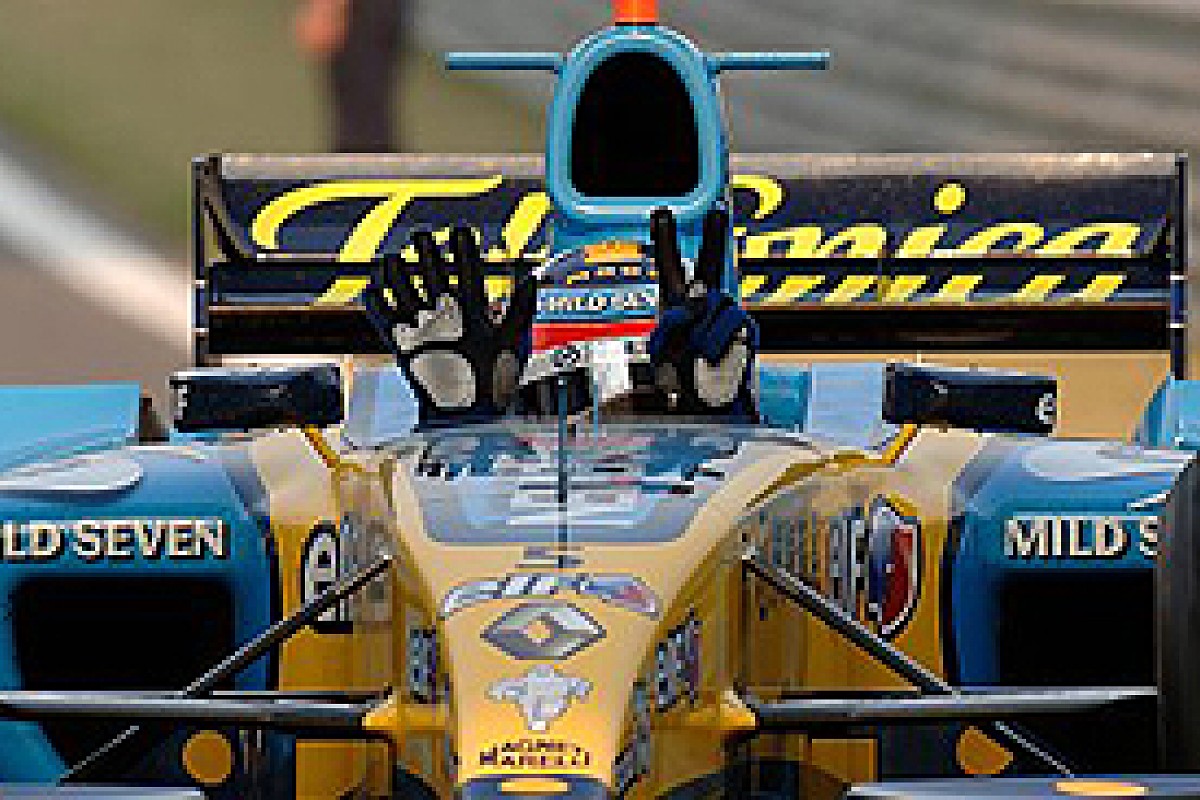 Fernando Alonso winning at Shanghai in 2005 © LAT
• Heikki Kovalainen has never scored points in China, retiring last season and finishing ninth in 2007.
• Kimi Raikkonen has only missed the podium once in China, retiring from the 2006 race with a throttle problem
• Fernando Alonso has never finished outside the points at Shanghai. He won in 2005, finished second in 2006 and 2007, and finished fourth in 2004 and 2008. He also qualified on pole in 2005 and 2006.
• Jarno Trulli is yet to score a point in China. His best result is 13th place in 2007.
• Sebastian Vettel finished fourth in his first Chinese Grand Prix in 2007, from 17th on the grid.
• Jenson Button has scored points in four of his five Chinese Grands Prix to date. His best result was second place in 2004.
• Rubens Barrichello scored his last victory in China, back in 2004.
Other notes on the Chinese GP
• Ferrari has won three of the five races held in China so far, in 2004, 2006 and 2007. The team's only pole at Shanghai came in 2004, and the 2007 victory was the 200th for Ferrari.
• BMW-Sauber is yet to finish on the podium at Shanghai, the team's best result being fifth place for Nick Heidlfed last season.
• McLaren has not qualified on pole, won a race, set the fastest lap, finished on the podium, or led a race since last season's Chinese Grand Prix.
• Renault also scored its last pole position at Shanghai, back in 2006.
• Toyota, Red Bull and Williams, Brawn's closest challengers so far this year, have scored just four points between them in the last three Chinese GPs (two for Timo Glock in 2008, one for David Coulthard in 2007 and one for Mark Webber in 2006).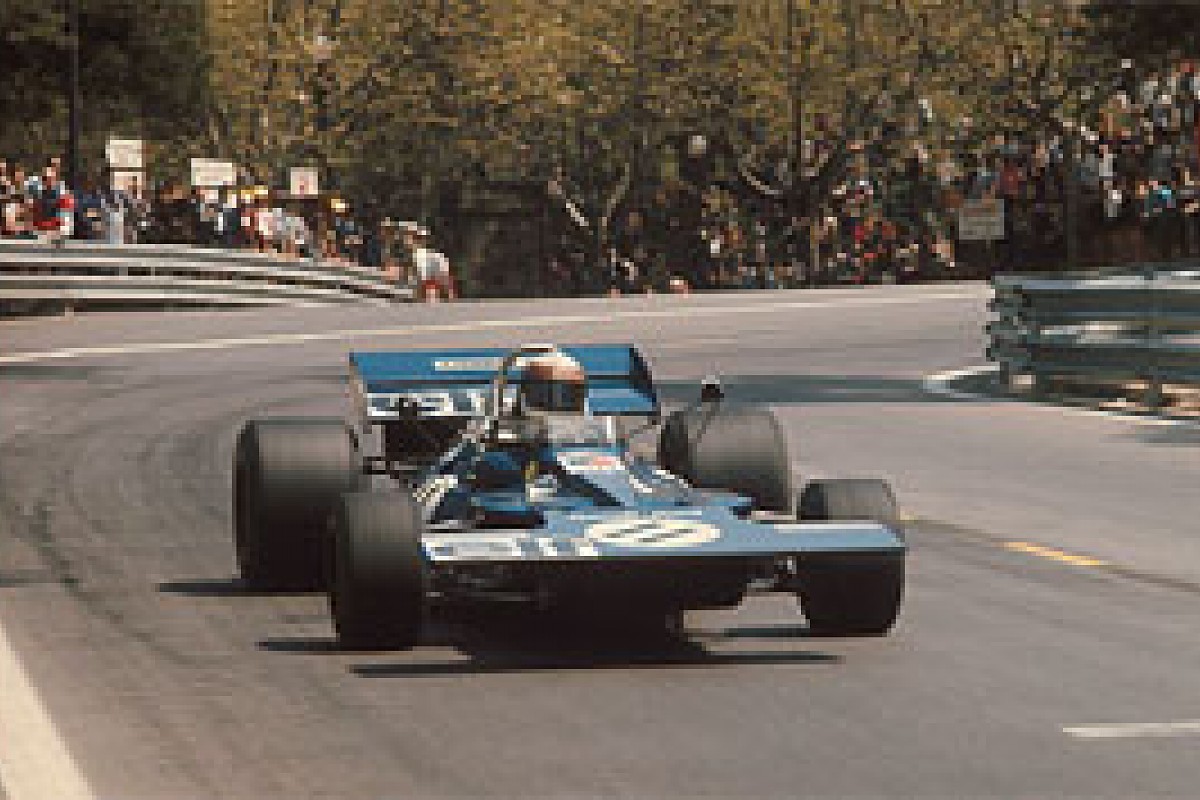 Jackie Stewart (Tyrrell 003 Ford) winning at Montjuich Park in 1971 © LAT
Anniversaries of the race weekend
On April 17th 1994, Rubens Barrichello scored his maiden podium in the Pacific Grand Prix at Aida.
This is a significant weekend in history for Jackie Stewart. In the Spanish GP on April 18th 1971 he claimed the first victory for a Tyrrell, a year after taking March's first win in the 1970 event.