Precisely a month has passed since the FIA's World Motor Sport Council approved the concept of a voluntary budget cap (arbitrarily set at £30m per annum for a two-car team), yet there has been surprisingly little movement among Formula 1's existing teams despite the seeming financial and technical advantages the concept provides.
The concept, after all, promises an element of technical freedom - adjustable wings and less restricted engines - in return for subscribing (and complying) with the cap, so it should be attractive to independent and manufacturer teams alike.
Dr Mario Theiseen and John Howett © LAT
Yet, the team bosses canvassed by this column in both Melbourne and Malaysia were decidedly anti the idea, with Toyota's John Howett using a football analogy to explain his concerns: "To us it is bit like a premier division football team being forced to play against second league teams with 16 or 17 players.
"Formula 1 is motorsport's premier division simply because it is not a specification formula. It never has been - and that makes all the difference. It would be a great pity to lose that DNA," added the Formula One Teams Association (FOTA) vice president, who maintains that the teams' collective has made massive progress on the cost-saving front.
However, if one team is amply qualified to voice an opinion about equivalence formulae, it is BMW, who consistently won touring car championships until front- and rear-wheel drive handicaps and allowances were introduced into international tintop racing, sometimes with chaotic results.
While Mario Theissen, the German company's Motorsport Director, to a large degree accepts the rationale behind equivalence formulae, he is totally against the concept in F1: "In touring cars you start off with cars that are inherently different, and therefore there is a need to balance things, but in Formula 1 each team starts off with a clean sheet of paper and produces their own cars in line with the regulations, so there is simply no need for two categories."
Both he and Howett have their doubts as to the ability of the FIA and Max Mosley to consistently maintain a level playing field, whilst they share concerns about the confusion that is likely to reign among audiences, particularly TV viewers, the vast majority of which are not, by definition, ardent petrolheads.
It stands to reason that the manufacturer teams, who have access to the financial might of mother ships able to spend hundreds of millions of dollars per annum in pursuit of car sales and brand image. Yes, said parent companies may allocate increasingly smaller budgets to their motorsport activities, but the fact remains that what is petty cash to Toyota is a king's ransom to the independents. Thus such comments from Howett and Theissen are no surprise.
However, according to conventional wisdom, at least two teams should, on the surface at least, be in favour of voluntary budget caps, namely Williams and Force India, both of whom having felt the pinch brought about by the world's economic situation, resulting in both teams posting rather lack-lustre results in 2008 as the opposition spent its collective way to results.
The former has long argued for a budget cap, and thus the latest concept should be right up Williams' street, for, in theory at least, it should allow the fiercely independent team to take on the might of the majors for a fraction of present budgets.
But, no: in Melbourne Vijay Mallya (understandably) spoke in favour of overall budget caps, but was reticent to comment about the voluntary cap save to say that various people have differing opinions on the matter, whilst, surprisingly, Williams' CEO Adam Parr came out strongly against the latest proposal while arguing passionately for an overall cap.
"I don't think that is really what Max (Mosley) wants," said the trained barrister in an exclusive interview. "In fact, I don't think anybody wants two different sets of regulations which artificially balance performance between the cars. With two different sets of regulations you run the risk that one category will enjoy an advantage."
Parr remains unconvinced about the FIA's ability to maintain equivalence under the two-tier system, saying that "Max believes that the performance can be balanced, but we would need to be convinced (of that)" before pointing to the progress made by the sport through the cost-cutting programmes driven by FOTA.
"We have come a long way under FOTA, and the show has not suffered," believes Parr. "Quite the contrary, in fact. The race in Melbourne was exciting, and not only due to the accidents!
"We saw numerous great duels despite the vastly different designs of the cars, some of which had KERS and others without. We have adjustable wings and slicks - a completely different Formula 1.
"The first race was exciting and dramatic," Parr enthuses, "and that is how it should be. But we need to do more. The teams have achieved these savings through mechanisms: restrictions on testing and increased engine lifecycles through a reduction in rev limits. These provided massive cost savings - now we'll use just eight engines per year; it used to be 50."
However, if a two-tier Formula 1 fails to find favour with Williams, an overall budget cap - imposed on all entrants - most certainly does, and Parr is adamant that the sport seriously needs to consider imposing an overall annual spending limit.
"There are two options," he asserts, "one (as per the present situation) whereby we have financial freedom accompanied by restrictive technical regulations, and the other, which offers financial restrictions but greater technical freedom. Without doubt Williams prefers the second option."
He does, though, repeat the caveat: The budget cap should be uniform, and not be, as proposed by Mosley, coupled to a parallel set of regulations.
"A budget cap," Parr adds, "is nothing other than an upper budgetary limit and at Williams we don't have unlimited resources, and were we to require, for example, a different diffuser design (the interview was conducted at the height of protests and appeals in Melbourne), then clearly those costs would have to come out of existing budgets..."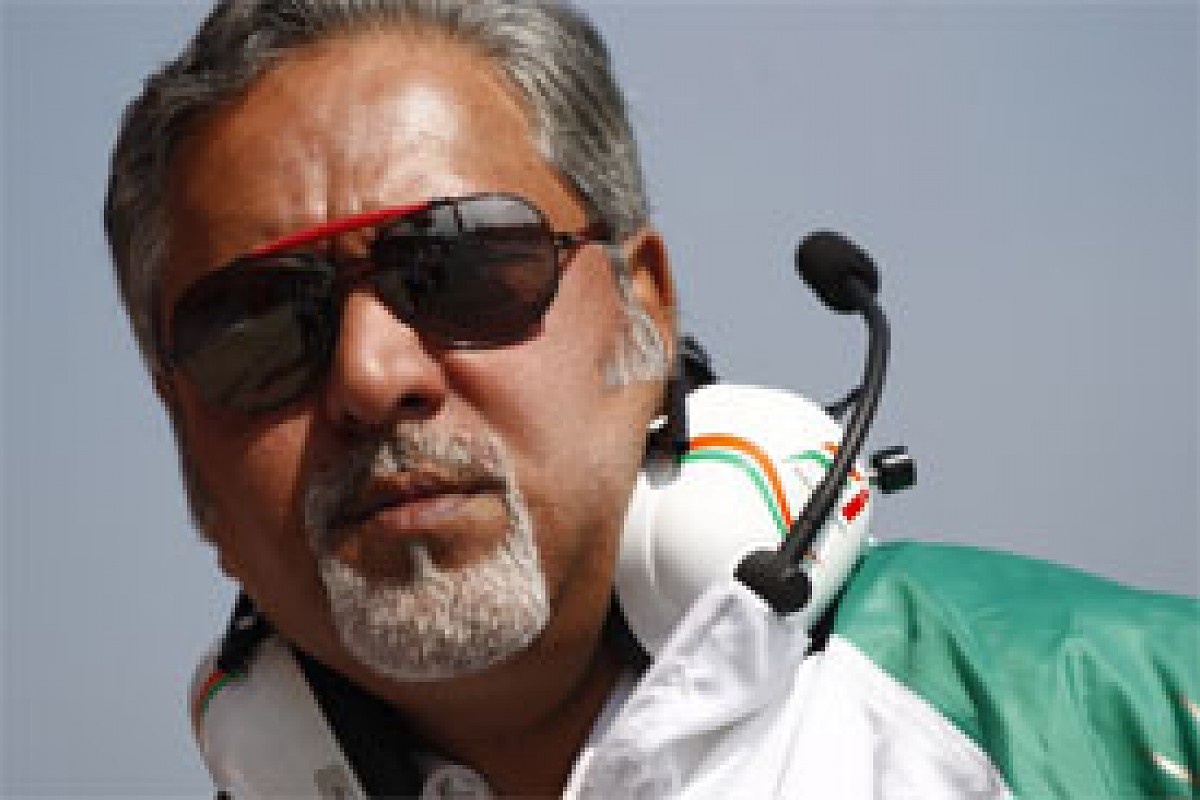 Adam Parr © LAT
The (300) million dollar question which inevitably rears its head when budget caps are discussed is the ability of the sport's governing body to monitor outgoings. What would stop a manufacturer team having, for example, car components designed and built in some obscure skunkworks operation as a means of circumventing the cap?
No problem, for two reasons, according to Parr: "First, the team will find it increasingly difficult to request additional funding from their boards if budget caps are a matter of record, which will determine their approaches to budgets. Second, I don't believe that the boards of the car companies are inherently dishonest, they are made up of honest people who will respect the rules of engagement."
Still, humans are fallible, but Parr believes that even in the event of the odd breach, the sport would be better off operating under a budget cap. "Look at this way," he argues. "Assume Team A has in the past had a budget of 300 million Euros or whatever unit, and Williams operates on 100 million. Then a budget cap of 100 million is introduced. Even if Team A gets up to some very clever tricks and manages to spend 110 million, we have still reduced the delta from 200 million to 10."
In any event, according to Parr it would be very difficult for a team to get away with spending the additional 10 million: "10 million equals 120 people. It would be extremely difficult to keep that secret for a number of years." Add in the fact that F1 may be a massive industry but in reality it operates in a very small world - thus breaches would soon be unearthed through the natural flow of extremely competitive people between teams.
So, it seems FOTA and its membership are not against budget caps per se, but are united in their opposition to the two tier system. In Melbourne only one voice - Peter Windsor of the nascent USGPE team - spoke out in favour of voluntary budget caps.
But, that is a story for next week...