This isn't the first time I've brought up the subject of driver rotation. If you read AUTOSPORT magazine you may have seen I was on about it again after the Australian Grand Prix. I didn't have enough words to expand on it there, so here goes...
In Oz I was delighted to see Brawn/Button at the front and Hamilton/McLaren coming from the back. Not because I've anything against either Lewis or McLaren but because it was a perfect illustration of everything that's wrong with F1. From zero to hero and hero to zero respectively, so inevitably and inescapably, all down to the car. The fact that it has ever been thus does not make it right. High time we did something about it.
The drivers' parade at Sepang © LAT
F1 has the biggest global reach of any sport barring the Olympics and football world cup. The drivers are international stars. Head through almost any airport and you find cardboard F1 drivers selling whisky or the latest sports chronograph. Just like Tiger Woods, Roger Federer or Rafa Nadal.
The difference is, we all know that the others are the class of their respective sports. In Formula 1, we don't. We think that Senna, Schumacher, Alonso, Hamilton, etc, are the best, but that's not good enough. We need to know.
Woods has won 14 majors, second only to Jack Nicklaus. In 2008 he effectively won the US Open on one leg with a duff cruciate ligament and banked $110 million in prize money and endorsements. He has already tied Nicklaus in heading the money list for eight separate seasons and, no doubt about it, he's golf's greatest star and the highest earner in world sport because of it.

Until very recently, ditto Federer in tennis, although Nadal, Andy Murray and the summer arrival of a child might yet prevent Roger overhauling Pete Sampras and his record 12 grand slam singles titles.
Hamilton is right there with them as a money-earning endorsement machine, which is why his father was so desperately upset when the 'liar' headlines sprang up all over the world - not good for business, that. Could end up kicking them in the Reeboks. There are also people in the pitlane who will tell you they could have screwed a much better deal out of McLaren than the Hamiltons managed.
Those two situations, allied to a slow car, mean that perhaps you shouldn't be too hasty in dismissing suggestions that they will look to pin the blame - damage limitation - and head off to pastures new. You'd suspect though, that currently Ferrari would be the only team positioned to pay Lewis properly - and they're slow right now, too.
With budget caps purportedly on the horizon, where stands the future of the mega-buck salaried driver? Obviously they'll drive for those teams that eschew budget cuts, won't they? But will they? What happens when the FIA tweaks it so that it's the budget cap teams that do the winning?
The whole situation is up in the air and so fraught with imponderables that you don't quite know which way it's all going to go. Even if the eventual budget cap is in the £50-75 million range, you still don't want to be paying Senna/Schumacher/Raikkonen money. So what will happen? Will you end up with a bunch of racing drivers with shareholdings in teams in lieu of hard cash, as some have suggested? Unlikely. Most team principals would sooner chop off their arms.
2009 Formula 1 drivers © XPB
There's never been a better time to remove the drivers from the employ of the teams and introduce a system whereby F1 qualified drivers are employed by the FIA. They would receive a 'basic salary' plus payment for points scored. So, perhaps $100,000 per point and a $1 million win bonus, with a $10 million prize for winning the championship.
The logistics would be hard to sort, but not impossible. It works fine when you've got 10 teams because you only need 20 races to have each driver in each team twice a year. Go up to 12 or 13 teams as seems to be the longer term desire and that means either 24 or 26 races, which is all getting a bit NASCAR. There'd need to be a bit of thought put into that.
Then you'd need standardised cockpit dimensions, so that the likes of a Webber or a Kubica can drive without handicap, while a Heidfeld or Davidson don't disappear like a kid in a deep bath.
Whenever rotation crops up - Max Mosley suggested it a number of years back - teams have said it wouldn't work 'for marketing reasons'. They pick Driver A partly because he fits in with brand image and team image, etc, etc, blah, blah. Well, tough. If ever there was a case of tail wagging dog, that's it. Sod brand image.
If I told you some of the ways certain drivers have found their way into cars, you'd laugh. Take Kimi. A very talented driver, no doubt. So good, in fact, that he probably forced Michael into hanging up his lid. But what do we really know? He wowed Peter Sauber when the yardstick was Pedro Diniz, was nip and tuck with Nick Heidfeld, who outscored him in 2001, as did David Coulthard in 2002. He ended up a tad quicker than DC, but then along came Felipe Massa, probably on a fifth of his money despite being managed by a Todt. Massa proved inconveniently quick. Time for a re-appraisal? Was Michael ruing his seat on the prat perch?
Another team, with an unwieldy management structure, laid down set criteria for hiring a driver. He had to have won races, be five feet nine, with size eight feet, Thomas the Tank Engine pyjamas and three Chihuahuas. Only Driver A was available who fitted the bill and so they paid him squillions.
Driver B, was upset. He was paid maybe 30 per cent of squillions but was quicker. Someone denied they were paying Driver A quite so many squillions. So, when they all go to the French GP, have to make declarations and pay a percentage of French earnings to the taxman, Driver B's manager checks the declarations and realises that Driver A is indeed being paid squillions. So he goes ballistic at the lies and, lo and behold, the team now has to pay squillions to both A and B.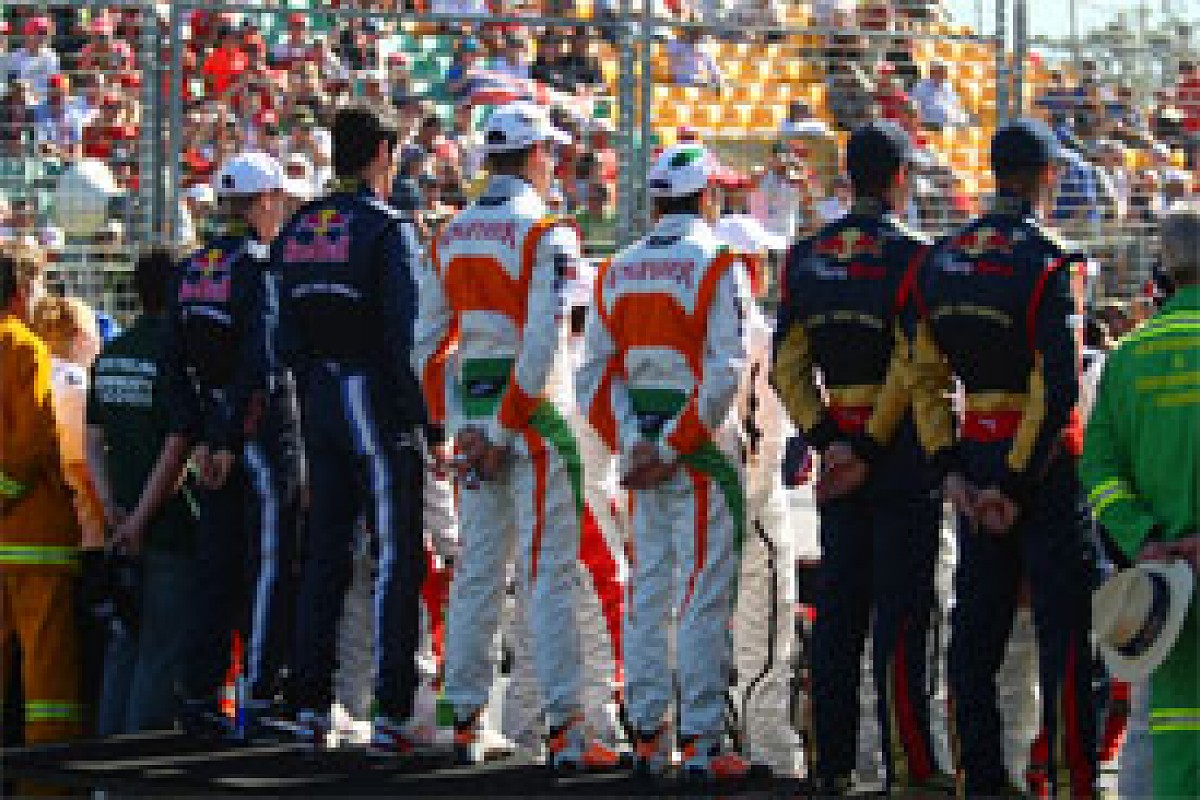 Jenson Button and Rubens Barrichello © LAT
Drivers seek salaries commensurate with whatever they see their market value. But how do you tell? Last year, for example, Rubens Barrichello was dead in the water and many commentators were writing off Button's career, as daft as that was. But now look.
Personally, I hate it when someone does a Damon Hill, Jacques Villeneuve or Lewis Hamilton, and comes straight into F1 in the best car without any record that warrants it, although Hamilton might be able to take issue there. Much better if they have done amazing things with a lesser car, like Schumacher in a '92-3 Benetton, Senna in a Toleman/Lotus or Alonso in a Minardi. That's much more acceptable, not only to the fans but doubtless to their peers to.
Why, for example, was Hamilton any more deserving of a 2007-08 McLaren than Glock? Hamilton was nip and tuck with Alonso, while Glock is now nip and tuck with Trulli, who was as quick as Alonso at Renault before he fell out with Flav. In truth, they are all within one or two per cent and it is ludicrous that, for example, Michael Schumacher mops up five unopposed titles because he's in a Ferrari that nothing else can beat. In his case at least it was probably justified - he was probably the best driver at the time.

How often is it that the drivers' champion is not driving for the constructors' champions? The overwhelming correlation shows you that we don't really have a drivers' championship at all. I could understand people beating the 'it's a team sport' drum, but we've got a constructors title for that. Why can't we have a proper drivers' championship too? Talk to any motor racing purist as opposed to merely an F1 purist and they are often dismissive of the sport's top category. It's just a show, they say, any driver does his serious racing before he gets there. By and large that's true. But with the rewards so enormous, it shouldn't be.
The well-heeled teams have always been agin rotation simply because they would no longer be able to use their superior budgets to buy themselves the top man - although the assessment of who that may be is inevitably guesswork, as we have seen.
Drivers, of course, have existing contracts, so they would probably need to be paid up in order to introduce rotation, but that is not necessarily insurmountable. If it is, then delay its introduction until the end of the longest existing contracts, but still do it.
It would also offer much improved promotional opportunities. Take this year, for example. A fair idea of a team's respective competitiveness can be gleaned from pre-season testing. So, just for example, you could have scheduled Webber to drive the Brawn in Melbourne, Button to drive it at Silverstone, Massa at Interlagos, Heidfeld at Nurburgring, Bourdais at Magny Cours, etcetera. You'd then have a correspondingly healthier attendance if the local man was reckoned to be in with a winning opportunity.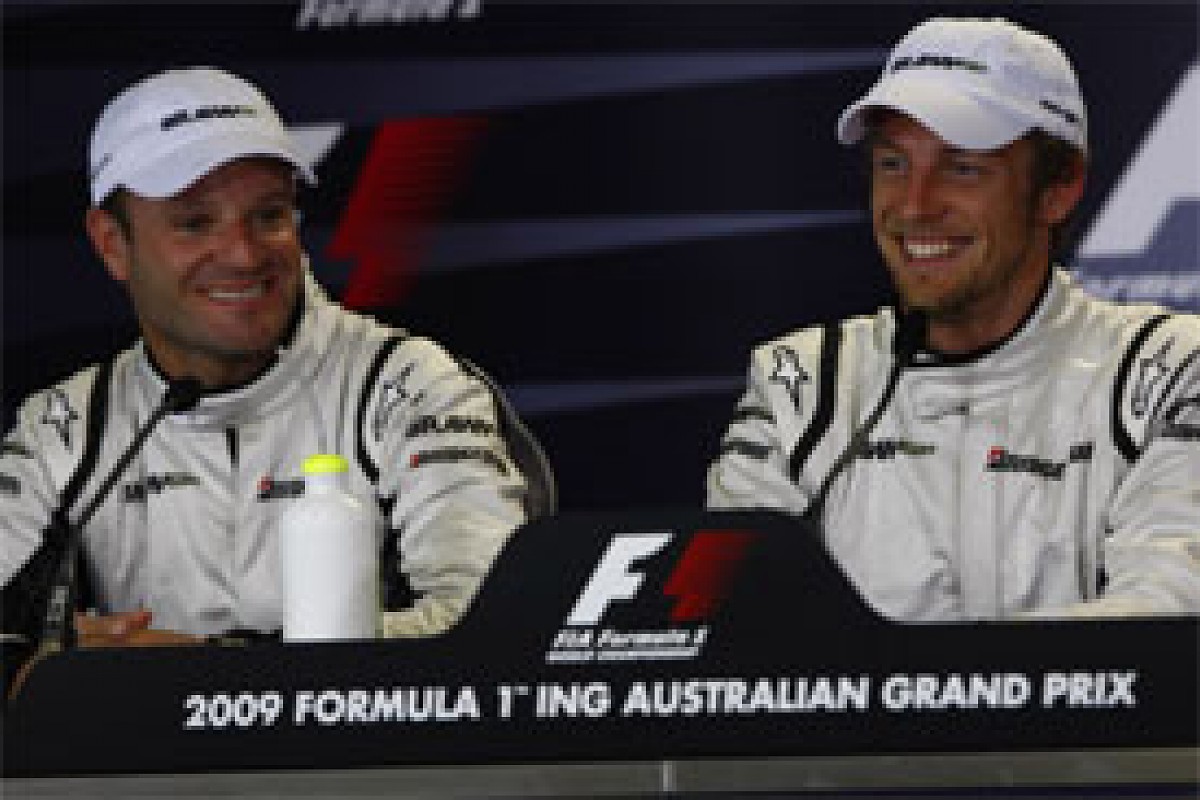 Bernie Ecclestone © LAT
Or else you could structure it so that in the fallow weeks between races, you had the equivalent of the FA Cup draw, which was always an attraction in its own right in the days when the competition meant more than it does today. You know the type of thing - Driver A - pregnant pause before someone consults the chart and utters 'Hamilton' , then another ball comes out, another pregnant pause, 'will drive the... Force India!' Then five or 10 minutes at the end of the draw for the panellists to analyse the implications. A good publicity generating device in quiet weeks.

"Oh look, the Red Bull is great on high speed circuits but commensurate with his luck, Webber's drawn it for Monte Carlo." That type of thing. And with no in-season testing these days, there's plenty of time for the guys to go and have a seat fitting to make sure everything's hunky dory when they first climb in.
We'd need some standardised cockpit controls, and even perhaps common radio terminology so that, for instance, when a driver hears 'engine breaking' over the radio, he doesn't come tooling into the pits thinking his motor's knackered. It has happened in the fairly recent past, I promise you...
You could do what you liked with the scoring system. You could keep it simple or, if you wanted to give the high performing drivers a bigger pay day, you could work out average car performance levels at half distance. If, say, the average position for a Toyota is fourth (five points) during the first half of the season, if someone climbs in and finishes second with it in the second half, he has performed three points above it's average, so he collects a bonus three points as well as an additional $300k. The corollary would be to dock money/points for a below par performance, which would be amusing but no doubt highly unpopular.
There would be anomalies. Some poor sod would break down or get driven into when it was his turn in the Brawn - Webber, inevitably... But over a season it should average out and the champion would be deserving. If someone racked up seven or eight titles under that system, he'd be rich indeed and entirely deserving of mention in the same breath as Tiger.
There would be none of the skewed nonsense you have today. Nobody not getting a contract extension because he's paid too much, or getting a multi-year one because the team principal or his son is on 20 per cent of him. Or not getting one because he's got an eye in the middle of his forehead or is ginger.
At the end of the first year, perhaps the bottom four drivers should be 'relegated.' They would be replaced by the best performing four from an exciting shoot-out held at winter testing after qualifying through recognised F1 qualifying FIA feeder series in respective countries.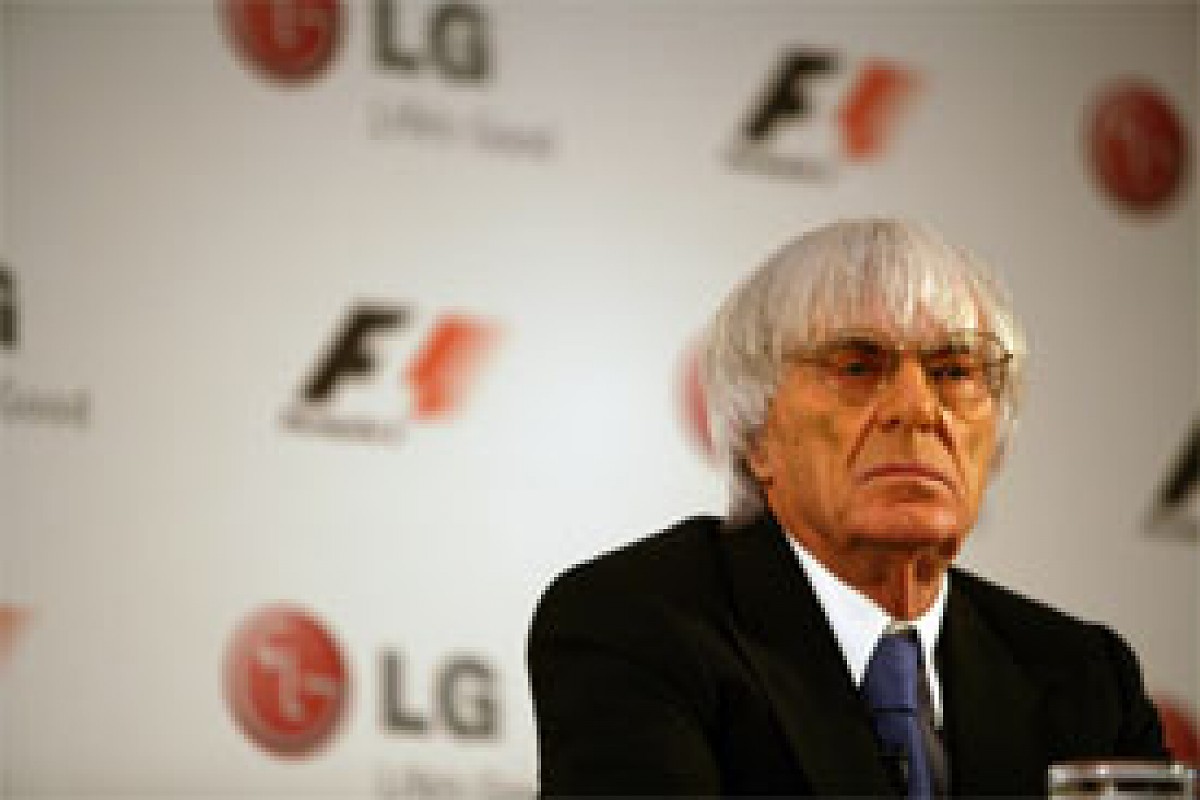 Nico Rosberg at a promotional event for Air Asia © LAT
The marketeers would have to put up with doing individual deals with drivers. Those who worked harder for sponsors would therefore earn more money, which is the way it should be. Nico could go and do 'Wash 'n Go' ads and drivers would be given freedom of overalls to negotiate their own deals. If there was a clash with team sponsors at a particular race, drivers would have to bow to teams for that event. Not ideal perhaps but marketing should be an aside not a main influence.
In realty it wouldn't affect the teams. The best ones would still be the best ones, still get the TV time, still give sponsors the best bang for buck. The poor ones would still be at the back and would still go bust.
And driver-wise you'd have a true meritocracy. No more average Joe forever in a championship-winning car because the sponsors like him, no more pointless blather about a driver being too old. His results would tell him when it was time to go, not his passport.
Sorry, but I can't really see the downside. Never have done. If anyone wants to tell me properly, I'd be all ears. If it's time to fix F1, let's fix it properly.