The first for Jenson
As well as his third grand prix victory, Jenson Button set the first fastest lap of his 155-race career at Sepang on Sunday. The record for the longest run of races without a fastest lap belongs to Jarno Trulli, with 201, followed by Johnny Herbert on 160.
Stefan Johansson (Ferrari 156/85) during a 1986 tyre test at Jacarepagua, Brazil © LAT
Another second for Nick
Nick Heidfeld equalled his own record for races without an accident, taking his total to 45 with the eighth second place finish of his career. He has now tied Stefan Johansson as the driver to have finished on the podium the most times without winning a race (12).
Negative landmarks
Lewis Hamilton has now gone three consecutive races without finishing on the podium for the first time in his career.
Giancarlo Fisichella has now been classified in last place more often than any other driver. The Italian's record of 14 beats Jonathan Palmer (13), and Christijan Albers and Michele Alboreto (10 each).
BMW-Sauber's 20-race streak without a mechanical failure came to an end at Sepang, placing it fourth on the all-time list. Ferrari is out front with 30 between Monaco 2005 and China 2006.
A Ferrari engine did not finish in the points for the first time in 55 races, and the team failed to score points in two consecutive races for the first time since the Turkish and Italian GPs in 2005.
Where are Ferrari and McLaren?
The Malaysian Grand Prix was the first time in nearly three years that neither a Ferrari nor a McLaren led a lap in two consecutive races. The last occasion was the Monaco and British GPs in 2006, where Fernando Alonso (Renault), Mark Webber (Williams) and Giancarlo Fisichella (Renault) led all the laps between them.
Heikki Kovalainen is the only driver not to have completed a racing lap in 2009.
Qualifying notes
• Jenson Button's fifth career pole position was only the third time that a new team has scored back-to-back poles. The first was Alfa Romeo in 1950, the second Mercedes in 1954.
• Timo Glock earned his best ever grid position in third, and with Jarno Trulli second Toyota achieved their best ever combined qualifying result.
• Nico Robserg qualified in the top five in two consecutive races for the first time, while Lewis Hamilton missed the top 10 in back-to-back races for the first time.
• McLaren failed to qualify either car in the top 10 in consecutive races for the first time since Bahrain and Spain in 2004
• Felipe Massa failed to make the final qualifying session for just the third time since the beginning of 2007. The other occasions were Australia 2007 (where he had a gearbox problem) and Hungary 2007 (ran out of fuel).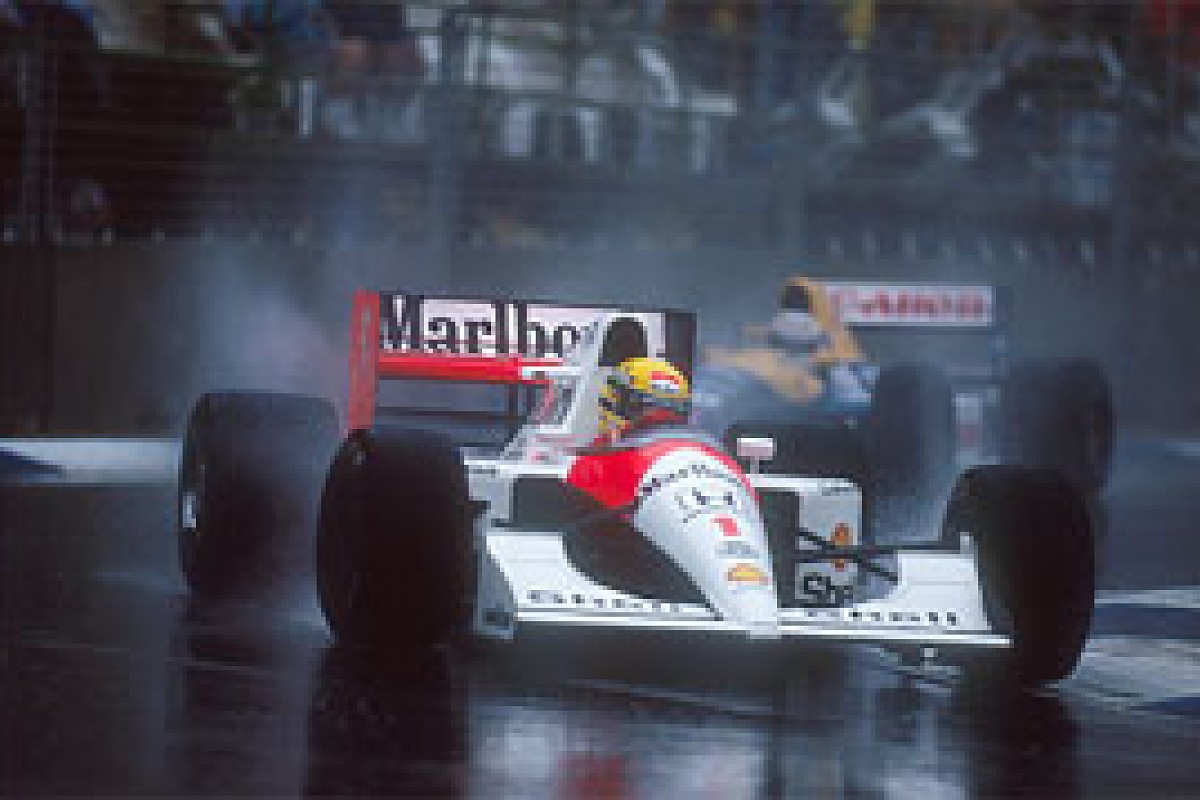 Ayrton Senna (McLaren MP4-6 Honda) leads Nigel Mansell (Williams FW14 Renault) during the 1991 Australian Grand Prix at Adelaide © LAT
Race notes
• Half points were awarded for the first time since the 1991 Australian Grand Prix. The race time of 55m30.622s makes the race the third shortest in history, behind Australia 1991 (24m34.899s) and Spain 1975 (42m53.7s)
• Timo Glock scored the second podium finish of his career (the first having come at Hungary in 2008)
• Nico Rosberg led a grand prix for the second time (the first being Singapore 2008)
• Fernando Alonso did not finish in the points for the first time in seven races.
• Brawn GP became the fourth team to win the Malaysian GP in the last four years, following Renault, McLaren and Ferrari