If you were to scribble down a wish list for what you'd like to see in a new Formula 1 season, what would it include?

The promise of unpredictability would be up there, along with a shake-up of the established order. Possibilities for more overtaking wouldn't hurt, and nor would the opportunity to see what a precocious talent can do when handed a sub-standard car for the first time. And of course, we'd all like to see a weird new circuit that requires the cars to drive through an underground tunnel while exiting the pits (you never saw that at Clermont-Ferrand!). In short, you'd draw up something very much like 2009-spec F1.

After one of the most eventful off-seasons in years, we've finally reached the place where it all comes together - the grid in Melbourne. It will be the starting point for an entirely new period in F1; the first season of the new 'post-excess' era; the first for a new generation of cars; the first where the teams have united in trying to set the direction the sport will take in the future.

But from a purely sporting point of view, the Australian Grand Prix is even more fascinating. Just a few months after the euphoria of Brazil, Lewis Hamilton enters his first race as world champion facing the prospect of being blown away by a Mercedes customer team. Kimi Raikkonen had a disastrous 2008 to redeem himself for. Toyota and Red Bull look like they might be ready to be taken seriously. And BMW Sauber has bet the farm on its F1.09 winning the title. 2009: The year of the subplot. And it all starts this weekend.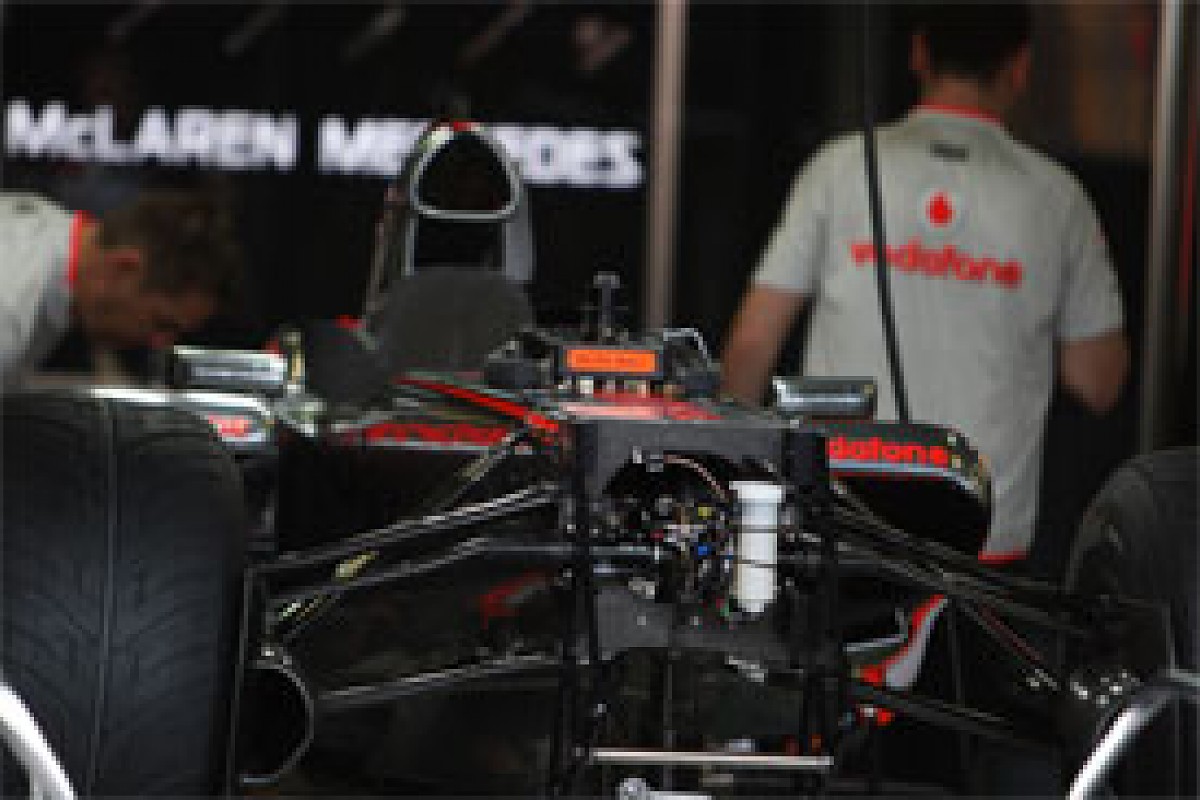 McLaren MP4-24 Mercedes © XPB
1. How deep in the hole is McLaren?
McLaren has tackled speculation that it is in trouble - by publicly admitting it. The MP4-24 was clearly off the pace at the recent Barcelona test, although the team was confident of clawing back some ground with the new aero upgrades it ran at the final pre-Australia outing at Jerez. Whether that will be enough to get Hamilton or Heikki Kovalainen through to Q2 remains to be seen.

2. Will the Brawn's test pace carry over to a race weekend?
Ross Brawn has insisted that the BGP 001's awesome performance in testing was genuine, and his case is supported by the car's pace over long runs. The team's limited track time means that reliability could still be a concern, but otherwise there is every reason to consider F1's newest team a serious contender.

3. Which Kimi will turn up?
Kimi Raikkonen had the unfortunate distinction of producing one of the more inexplicably tepid championship defenses that we have seen in recent years. His first priority in the opening couple of races has to be to address the imbalance between himself and Felipe Massa. If he can't win at Melbourne, then at the very least he has to make sure that Massa isn't the guy who beats him.

4. Who will use KERS?
The multi-million dollar question, followed closely by 'and what is to be gained for those who do?' Several teams have already declared themselves KERS-free in Australia, while others probably won't know what they are going to do until after Friday practice. Keep an eye on BMW - one team that could hedge its bets and run both a KERS and non-KERS car. At the very least, it could offer a good opportunity to see just how big a difference the system makes.

5. Will there be any overtaking
One of the objectives of this year's rule changes was to improve the show, particularly where overtaking is concerned. In theory, the burst of extra power available to the KERS cars coupled with the new driver-adjustable flaps on the front wing should make it possible for cars to follow each other more closely. But if Massa spends four laps stuck behind Adrian Sutil, we can safely assume that the new rules haven't worked.
Australia is generally a two-stopper. The interesting thing this year will be how those stops are managed, as the widened gap between the two tyre compounds being made available by Bridgestone means that there will be a greater penalty for being on the wrong one. This obviously means using the option tyre for as short a stint as possible, but whether that translates into trying to capitalise on it at the start or deploying it for the final stint could vary from team to team.
Melbourne joined the calendar in 1996 after Adelaide's 10-year stint as host of the Australian Grand Prix came to an end. As an event however, the Australian GP is one of the oldest continuously-held national grands prix in the world, the first race having been held at Phillip Island in 1928 (although there is speculation that a race ran under the 'Grand Prix' moniker near Sydney a year earlier).
To continue reading this feature, subscribe to Autosport Plus today.
Expert opinion. Technical insight. Unbeatable analysis. Subscribe today for unlimited access to the world's best motorsport journalism.
Get unlimited access now
No more monthly limits. Get complete access to all our news and Autosport Plus features.
Subscribe to Autosport Plus
Completely ad-free environment.
Access Autosport Plus - the best motorsport analysis, insight and opinion.
No monthly news limit.
Explore Forix, the world's most comprehensive motorsport stats database.