In less than a week, Formula 1 will be KERSed - or, rather, certain teams will optionally avail themselves of the additional power boost (±80bhp for around six seconds per lap) in exchange for a weight penalty of at least 30 kilograms plus all the risks related to running technology as yet unproven in anger.
Kinetic Energy Recovery Systems are, of course, the FIA's flagship 'green' initiative, which motoring's governing body hopes will establish F1 as the worldwide leader in regenerative systems by showcasing the technology. Hats off to the federation for pointing the sport in that direction despite early antipathy from various directions against the concept on competitive, technological and costs grounds.
The Magneti Marelli KERS unit © LAT
True, the systems under development - be they electric, mechanical or electro-mechanical - are reckoned by those in the know to be relatively 'crude', certainly by contemporary motor industry standards, yet when the Formula One Teams' Association debated the matter (use or not of KERS) ahead of this season, one team (believed to be BMW) forced through the issue on the basis that its road cars were increasingly incorporating regenerative energy.
The choices open to the teams mean that various avenues have been pursued, with teams having allegedly spent between $0m (Brawn GP) through $2m (Williams) to $60m (McLaren) in researching and developing KERS technology, with Williams going one step further and purchasing a controlling interest in a an electro-mechanical systems industry leader for use both in F1 and other applications.
Other teams have either developed their own systems or bought in 'off-the-shelf' technology and componentry from the likes of Magneti Marelli or their contracted engine suppliers.
In fact, so desirable is KERS amongst teams - certainly the manufacturer-backed outfits - that FOTA is pushing for standardised KERS units to be mandated under the 2010 technical regulations, although, as outlined in the second part of this column, the association needs to carefully consider all the options if the deployment of KERS is to prove beneficial to the greater motor industry. Short-term gain could truly result in long-term pain...
That said, sources suggest that at least six teams are fully KERS-compliant in the run-up to Melbourne, with at least three of those able to switch either way on an overnight basis. Thus they could run with KERS on Friday, and convert their cars back to 'standard' on an overnight basis (where permitted by parc ferme regulations) or vice versa.
In fact, such is the level of flexibility built in the 2009-specification cars that a driver could run with KERS whilst his team-mate does without, with the their cars being switched to the opposite specification for the next day. The permutations are, in fact, four-fold...
KERS indicator on the BMW Sauber © LAT
Thus, given the high profile of KERS, whether by design or the occasional accident, over the past months and its status as a technological pathfinder, is it not unfathomable that punters - whether sat in stands or before screens - will have no earthly idea of who is running which KERS system when and where when new-look F1 kicks off on Friday. And, come Sunday, when it really counts, they will still be in the dark!
This despite the fact that new-found transparency is said to be reigning in the sport, what with the impending disclosure of fuel loads, of green (note colour choice) markings to denote tyre compounds, and FOTA members' stated willingness to supply the commercial rights' holder with proprietary data and information packages in order to enrich TV viewer experiences.
Yet, the single-most important F1 technological development of the past thirty years will, in a manner of speaking, be kept hidden from sight, for the cars will display no outward signs of KERS fitment, nor will the average fan (and certainly not TV watchers) be able to discern exactly when the additional push-to-pass 'boost' is engaged even if they are able to fathom out which cars are KERSed.
In this column, the reasons for making available the information to spectators and TV audiences on exactly which cars were running KERS and, as importantly, when the drivers were deploying the extra power, were outlined - and these have not changed over the past nine months.
In fact, given growing public awareness of KERS due to F1's various wrangles, recent fuel prices hikes, greater ecological awareness and the global motor industry's increasing embrace of hybrid drive, releasing the information has become, if anything , more imperative - particularly if it is to be viewed (and known) by the public as a both a performance differentiator and/or fuel economy aid.
As things stand at present, teams and drivers are not obliged to disclose whether the units are fitted, let alone used, and one can imagine the pole position conference on Saturday running thus:
Interviewer: "Driver, is your car fitted with KERS and did it make the crucial difference to your lap time? In other words, was KERS responsible for your pole position?"
Pole winner: "Well, er, um ... that is a strategic matter which I cannot answer, you'll just have to wait and see what the team has to say after tomorrow's race."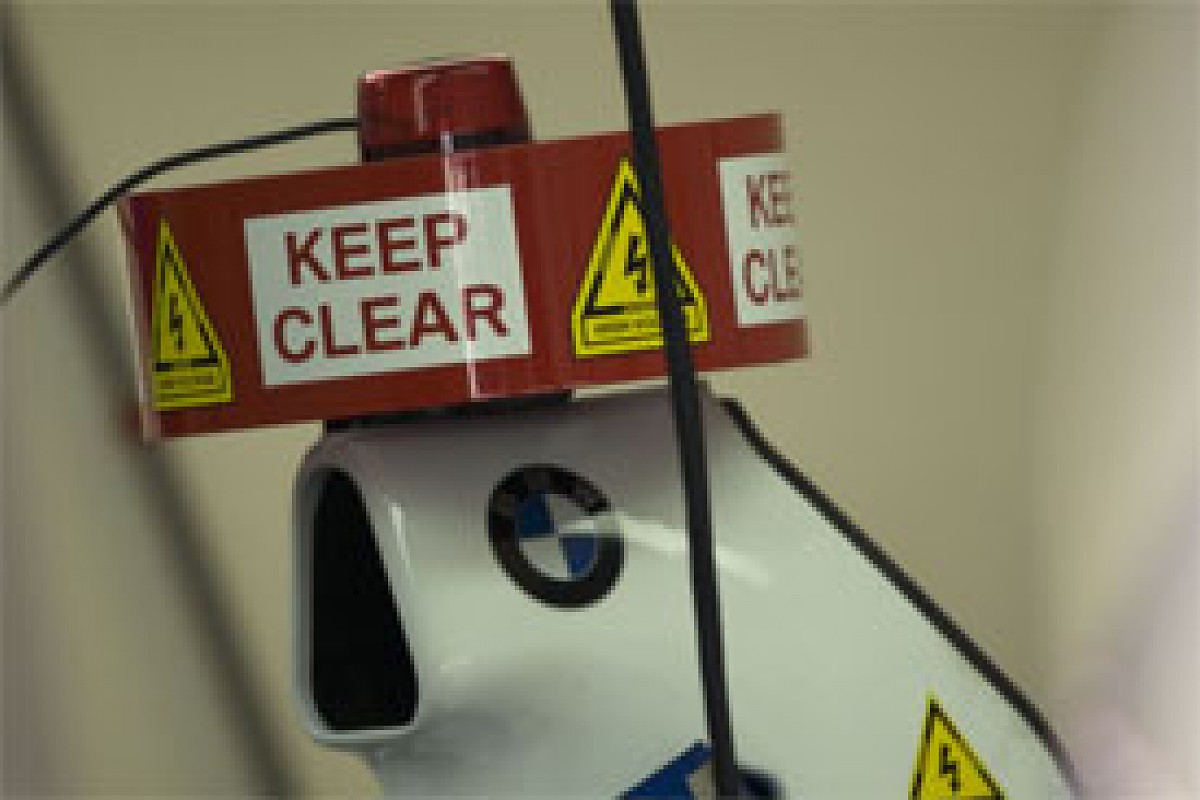 Toyota engineer deep in thought © XPB
Then, after the race, there is unlikely to be further disclosure for team and driver will wish to keep their secret of victory just that - after all, why credit a battery pack when a driver's ego is on the line?
Getting the FIA, commercial rights' holder FOM and FOTA to agree on anything - particularly at such short notice and in the politically-charged atmosphere which presently prevails - is well-nigh impossible, but if each of the three sides making up the sport's ruling triangle really have the best interests of their combined customer base at heart, then within the next three days they will formulate and introduce regulations which make it, at the very least, mandatory for all teams to declare ahead of the race which of their cars are fitted with KERS.
The next step should be some sort of visible indicator which illuminates when KERS is being charged or deployed (say red for the former mode; green for the latter), but that will take a while - and is unlikely to see the light of day before 2010. However, it is not too late for Step 1 to be implemented ahead of the current season, to wit by Friday. How about it?
* * *
At its inaugural media conference in Geneva on March 5 FOTA confirmed what many already knew: that the teams' collective intended pushing for a standardised KERS unit for 2010. As outlined here, the matter has the potential to split the body, for each team will be inclined to push for their own system to be adopted, particularly when that adoption includes a profit or performance motive.
However, all indications are that a standardised KERS it will be, so the multi-million question is not only whose system will be adopted, but also what also whether the chosen one is fully electric (for example, the Magneti Marelli motor-generator/electronic control unit/lithium-ion battery) , electro-mechanical (Williams Hybrid) or purely mechanical as in flywheel coupled to a constantly variable transmission drive (Flybrid).
Sheer strength of numbers means first-named system has the best chance of adoption, in which case it would simply be a matter of deciding upon the proprietor, be it Magneti Marelli, BMW, McLaren or whoever.
It could be, though, that super capacitors are selected over batteries, although increasing doubts exist over their levels of safety and their ability to hold charges and be charged and discharged rapidly enough for F1's purposes. According to sources, supercapacitor technology capable of handling the performance requirements of F1 cars are about five years off.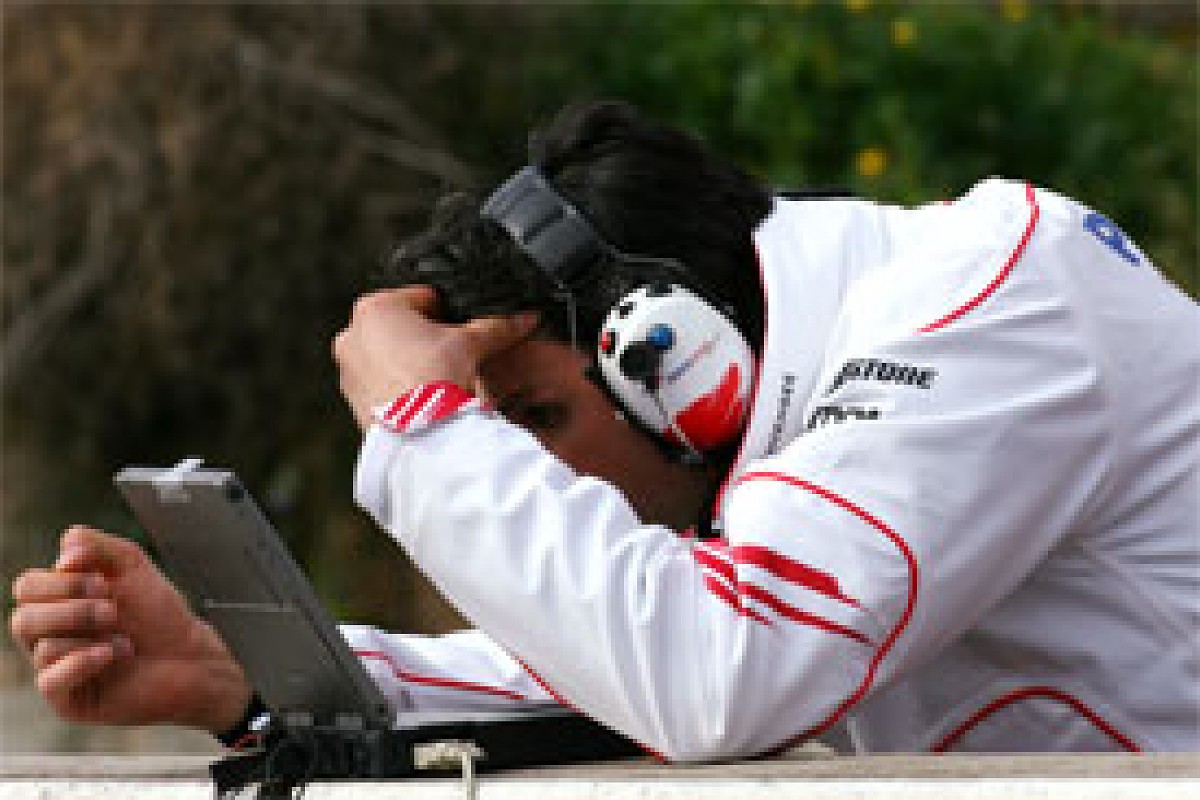 Oxidised Lithium ingots
So, lithium batteries it is likely to be, which, on the surface, is good news for the motor industry, which is increasingly specifying lithium batteries for road car versions, which F1 can, in turn influence - the raison d'etre behind KERS introduction in the first place.
But here the FIA and FOTA should heed recent reports, for all is not rosy in the lithium garden. Yes, according to Nature magazine, researchers working at the Massachusetts Institute of Technology have recently developed ways of getting common lithium compounds to release and take up lithium in a matter of seconds.
To provide a comparison, such cycles would fully charge laptop batteries, which currently require hours to reach saturation, in a minute or so - making them ideal for F1's purposes, or so it seems on the surface.
However, lithium-ion batteries come attached with a massive negative, namely rapidly depleting reserves of the chemical. According to TIME, the world's most prolific source of the stuff is Bolivia, which is home to approximately 50% of the world's lithium reserves, and is thus described by the weekly as the 'Saudi Arabia of lithium'. The biggest single deposit lies in a salt desert in the south of the country.
The problem is that the South American country ruled by President Evo Morales is hardly pro-West, and senses massive profit potential. According to TIME, the Morales administration has recently turned down overtures from Toyota and Mitsubishi - the former the world's largest producer of hybrids; the latter the primary manufacturer of all-electric road cars - both of whom planned to open mines in the country.
Bolivia is now looking at nationalising the lithium industry, much as it did with its massive natural gas reserves, and is planning to build a plant to manufacture lithium-ion batteries. Production start-up is scheduled for the end of this year.
Mining analysts, though, predict that, such is the motor industry's projected demand for lithium-ion - until now used in relatively small, low output batteries powering watches and suchlike - that supply could be exceeded within a decade. A bit like F1 encouraging the use of, say, diesel, in the knowledge that it will run out before 2020...
So, should F1 really be encouraging demand of a chemical whose exploitation could result in political turmoil and whose reserves could in any event be exhausted within ten or so years? Seems the Williams system, which uses a flywheel for energy storage before releasing its power electrically, should be the way for F1 to go...