You have to hand it to the FIA: when Formula 1's governing body faces criticism of its novel concepts, it beavers away until all negative factors are reduced to insignificant levels or even eliminated completely.
And so it is with budget caps. First dreamed up by now-FIA technical consultant Tony Purnell when the electronics wizard headed the (extremely) cash-strapped Jaguar Racing outfit, the concept of levelling F1's playing field via financial means has regularly reared its head, only to be shot down as being 'unrealistic', 'unworkable', or even in violation of the FIA's agreement with the European Union, which decrees that the Paris-based body may not involve itself in commercial matters.
Rubens Barrichello (Brawn BGP001 Mercedes) and Nico Rosberg (Williams FW31 Toyota) testing in Jerez © XPB
But despite widespread negativity towards the idea of controlling expenditure, the FIA has doggedly honed the concept.
In fact, in January FIA president Max Mosley insisted that 'one view [his own? Purnell's?] is that having much more money than a rival team is just as unfair as having a bigger engine' as he further advanced budget caps. This concept found ready support among the more cash-strapped independent operations such as Williams, and will likely be subscribed to by the latest privateer operation, namely Brawn GP - and the nascent USGPE project if it comes to fruition.
While the concept largely denigrates the revenue-generating efforts of teams' sponsorship-acquisition departments (are such functions any less crucial to the overall functioning of F1 teams than, say, wheel men or truckies?) by implying their sterling efforts do little more than deliver unfair advantages, Mosley's insistence seemingly encapsulates the FIA's attitude towards matters commercial.
This mindset prevails, despite 80 per cent of Ferrari's winning $300m budget having been raised via external funding, while the recently departed Honda team, having proven spectacularly unsuccessful at raising sponsorship in the wake of Lucky Strike's departure, withdrew from F1 on account of budgetary restrictions. This surely proves that marketing gurus are every bit as important as engineers, and begs the question how the fruits of the former group's toil can be labeled 'unfair'.
In the past two weeks, BMW has, for example, acquired two new sponsors whose contributions, in turn, either reduce the motor company's costs of going racing or increase its ability to extract additional performance. Is that 'unfair'?
But, to paraphrase Bob Dylan, the times they are a-changing daily. Desperate times require desperate measures if a wholesale withdrawal of sponsors from F1 due to the credit crunch is to be halted. (A word of caution, though: prevailing conditions have presented 'get-out-of-jail-free' cards to sponsors whose partnerships have proven unsuccessful for whatever reason.)
In a parallel, not wholly unrelated development, the teams - having been subjected to an ultimatum by Mosley to voluntarily reduce costs - have banded together to form the Formula One Teams' Association, which has been flexing its collective muscles on an almost weekly basis, and a fortnight ago set itself up as the third force in F1.
The FOTA press conference in Geneva © LAT
On March 5 FOTA announced its ambitions in becoming the third leg of a geometric triangle, formed in association with the FIA and commercial rights holder Formula One Management, potentially setting the scene for (yet) another power struggle in the ongoing battle for control of the sport.
Thus it was no surprise that fully a week before FOTA's meeting in Geneva, the FIA announced that 'radical proposals for 2010' would be presented to its World Council on March 17. Inter alia the proposed new regulations 'enable a team to compete for a fraction of current budgets but nevertheless field cars which can match those of the established teams.
'These regulations will not affect the established teams which now have stable backing from the major car manufacturers,' the FIA's announcement continued, 'but will enable new teams to fill the existing vacancies on the grid for 2010 and make it less likely that any team will be forced to leave the Championship'.
Intrigued? So was this columnist, for the announcement could only mean that the FIA was revisiting the budget-cap concept, possibly planning to use the announcement to drive a wedge between the 'haves' (the manufacturer teams with stable backing) and the 'have-nots' (independent teams) whilst planning to attract newcomers to the formula who would have no reason to commit to FOTA.
Standing in the way of a blanket imposition of budget caps, though, is the EU Commission's niggling requirement that forbids the FIA from meddling in commercial matters, and team-spend would most certainly be viewed as such - which the teams and their lawyers well know.
The wholly-owned manufacturer teams have every reason to oppose budget caps. With the exception of Ferrari (if the team can be considered manufacturer-owned) and Renault, they have collectively spent billions on not achieving their individual aims of winning the sport's most coveted championship, and budgetary impositions would simply reduce their chances of doing so in the near future.
Through planning to make available complete power-train supplies (consisting of a season's engines, transmissions and standardised KERS units for a two-car team) to independents for less than €10m per annum, the manufacturers effectively have the independents in their pockets, and therein lies the second issue - unheard levels of unity now reign within FOTA, and this could disrupt the cosy FIA/FOM axis, which has to date ruled the sport by the simple expedient of dividing and ruling the teams.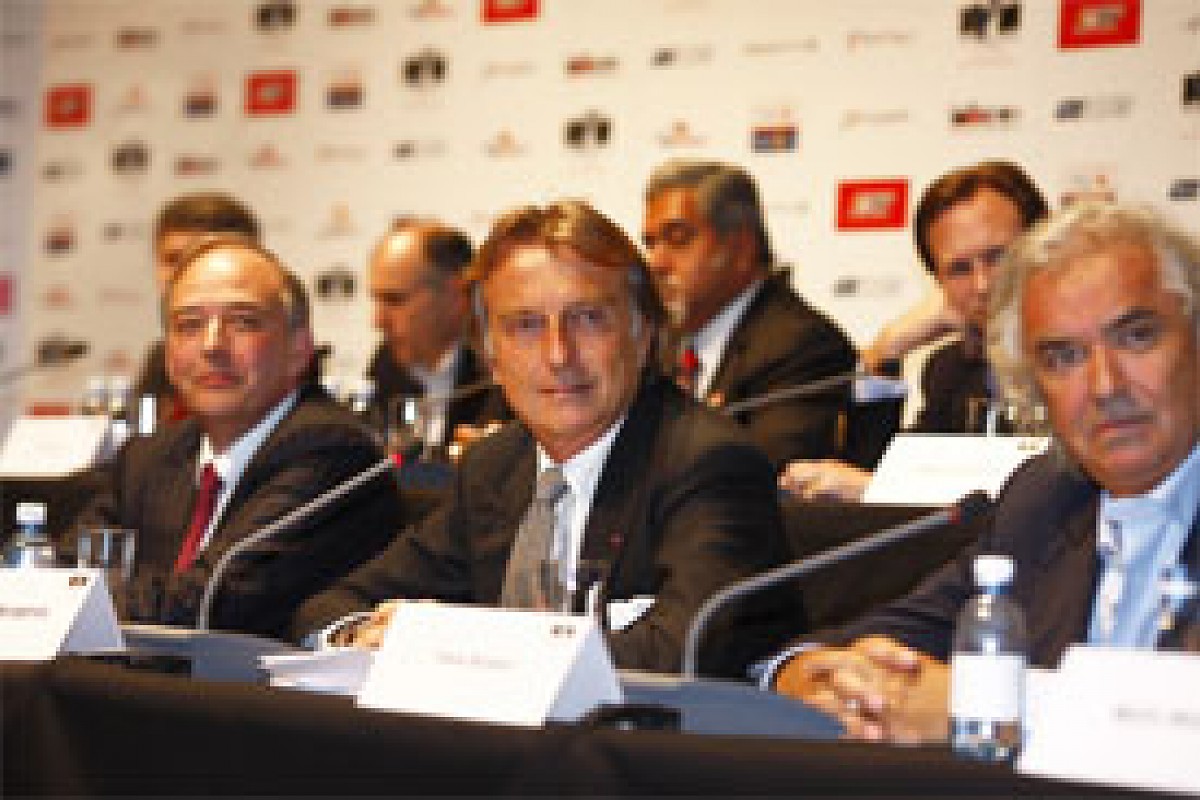 FIA inspectors in the Renault garage © XPB
A further complication brought about by budget caps is the need for the FIA to maintain total control over spend levels via audits, which would be both intrusive and likely in violation of EU law and working-practise guidelines.
Finally, teams, particularly those with close ties to car companies, could conceivably circumvent the spirit of budget caps by having their motherships undertake research and development on a 'skunk-works' basis or discounting 'consultant' fees.
So, the odds seemed stacked against the introduction of budget caps: legally, politically and practically.
But Mosley is nothing if not a dogged individual, and such is his determination to introduce budget caps that he (and Purnell?) came up with an ingenious solution to the seemingly insurmountable problems - and that solution is spelt V-O-L-U-N-T-E-E-R. The FIA would induce teams to voluntarily submit to budget caps by offering technical and cost incentives, which would enable independents to compete against the manufacturer operations on a fraction of the big teams' budgets.
And if, in the process, an independent US$40m outfit beat the big-buck manufacturer operations to the world championship, then so much the better! What the FIA is proposing is effectively a two-tier Formula 1, where one motor racing pinnacle is no longer good enough.
Thus FOTA's teams will continue as is, racing to regulations already agreed, while teams electing to go down the budget route will commit to a maximum spend of $45m, and will benefit from a raft of technical exemptions and concessions such as less-restricted engines and liberal aerodynamics. This will be adjusted on a regular basis, with a view to achieving parity between F1's two classes competing for a single world championship.
Teams subscribing to the budget cap will in effect be granted the following concessions:
- More aerodynamically efficient underbodies
- Adjustable wings front and rear
- Engines that are not subjected to rev limits or freeze factors
The FIA will retain the right to adjust elements of these freedoms in order to ensure that the cost-capped cars have parity with cars running to existing rules.
But will teams be induced, or will they continue along their merry free-spending ways? At first sight, Formula 1 Lite has little chance of succeeding, for teams electing to go this route would need their own supplies of engines - for why would manufacturers with championship aspirations supply engines to higher specifications to their own?
For starters, what would stop teams, either manufacturer or independent, from pursuing both options until a clear advantage in either direction is established? For that matter, what would stop Red Bull from racing to one model with, say, Red Bull Racing, and Toro Rosso to the other? Imagine the additional costs associated with such simulations - just what the concept is designed to avoid - but racing teams exist to seek competitive advantages and so are likely to hedge their bets.
The FIA would likely be powerless to prevent such tactics, as that would be deemed a commercial matter, just what the concept seeks to circumvent.
Then FOTA's agreed subsidies of power trains means that units supplied for €5m from 2010, which alone would entail expenditure of well above FOTA's subsidised 10m, would need to be 'booked' at the higher figure if the budget cap is to be fairly implemented - for any deviation from its strict principles will destroy the integrity of the concept.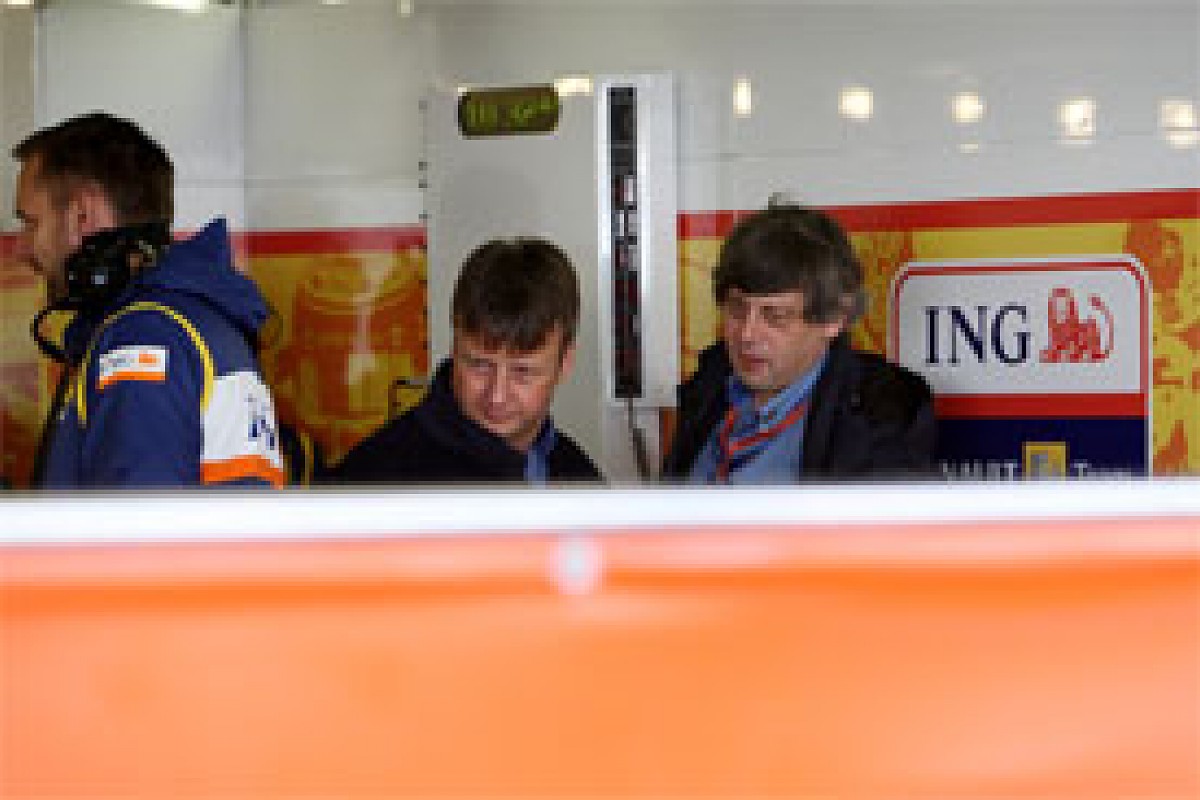 Jean-Pierre Jabouille (Renault RS01) in 1977 © LAT
Then there is the question of technical parity. In 1966 the CSI, then the FIA's sporting wing, introduced an equivalency formula whereby supercharged 1.5-litre engines could compete against 3.0-litre naturally-aspirated units. For 11 years not a single team pursued the forced-induction route; then came Renault's turbocharged engines, which caused the regulations to be rewritten almost on an annual basis after the sporting body failed to equalise performance.
Remember the farcical 1987 two-tier system, which saw Tyrrell and Jonathan Palmer - the latter now, incidentally, promoter of the FIA's latest initiative, the Formula 2 championship - 'crowned' Colin Chapman and Jim Clark Trophy winners respectively? Ask any true-blue fan about those titles and the reasons behind them and puzzled brows will be the likely result, yet in essence the rationale behind their introduction was similar to that behind budget caps.
Remember the V10 equivalency formula introduced for 2006, which worked the opposite way in that revs and air intake of the 3.0-engine were restricted in order to achieve parity with the newly-introduced 2.4-litre V8 units? The concession was taken up by just one team (Toro Rosso), which that season went on to score just one point.
Against that background, what chance the FIA being able to fairly and squarely equalise engines and aerodynamics (possibly on a race-by-race basis)? Even if the body achieved its objective, the costs of freeing/restricting certain aspects of the regulations to achieve parity will cost the teams money - as changes in F1 invariably do. These costs would need to come out of already capped budgets.
Before a final verdict is delivered, the regulations relating to F1 Lite, which sources suggest are soon to be released in draft form, would need to be analysed. But the nagging feeling exists that, as was the case with specification engines, the overriding objective behind the concept is to pressure FOTA into further reducing costs, while dealing the teams' collective a major bodyblow. The triangular power struggle looks set to run some more.