"Underwhelming" was how a veteran Formula One journalist described last Thursday's Formula One Teams' Association's media briefing in Geneva.
This description perfectly summed up the overall feeling amongst those media members who had caught red-eye flights to a region with no F1 tradition to hear a 90-minute-ish presentation.
Based on previous comments - made publicly and off-the-record by various FOTA members - fire and brimstone presentations had been expected, yet, in real terms, the gist of the presentations seemed to be little more than a show of unity amongst all the team principals, who kept emphasising how wonderfully they now got along.
The FOTA press conference in Geneva © LAT
It was, stressed one, the first time all the team principals had publicly met the media in one room - which was rather an indictment on the manner in which they had to date collectively conducted their businesses than proof of FOTA's sudden cohesion - whilst another suggested it was early days yet, that FOTA's full thrust was yet to be revealed, and that the team principals had elected to pursue a non-confrontational course of action.
"Look at it this way: to date, everybody has been confrontational, and that approach has clearly not worked, so FOTA has decided to adopt a softly-softly route," said a team media officer. "Maybe this will work..."
But, should FOTA really take the kudos for this camaraderie, or could it be traced back to the recent exit from the sport of arguably the most decisive character to have partaken in Formula One in recent times, namely Grand Officier Jean Todt?
Whatever, FOTA chairman (and Ferrari president) Luca di Montezemolo delivered a highly entertaining presentation, as did BMW's Mario Theissen (deputising for head of FOTA's Technical Working Group Ross Brawn), Martin Whitmarsh of McLaren (Sporting Group) and Renault's Flavio Briatore (assisted by Christian Horner of Red Bull Racing on Commercial).
But it was only during the Q&A session that matters became truly lively and only when questions regarding the Concorde Agreement were posed.
Be that though as it was, the only items of substance to be gleaned from the meet were FOTA's proposed (note - far from fait accompli) revised points' structure, that the body was looking to revise the format of (i.e. shorten the duration of) races and that costs would be cut by a further 37% during the next year or so mainly via the controls on componentry and reductions in transmission costs to independents, and that FOTA members had agreed on standardised KERS units for 2010.
Also called for are enhanced broadcast packages, to be improved through the inclusion of team-generated data and open radio channels (although who would own the rights to the material could not be clarified at the meeting) and more dynamic presentation, mandatory driver autograph sessions during grand prix weekends, test and simulation reductions, and reduced component costs - but in the main these (and other) initiatives require the acquiescence of the sport's governing body or commercial rights' holder...
And therein lies the rub: FOTA has positioned itself as a major player in Formula One, aiming at being the third leg of the triangle outlined in this column last week (with the audience at the centre of the action), but with the primary slots having been filled, rightly, by the FIA, and, increasingly questionably, by Formula One Management for close on a century and over ten years respectively, FOTA is in catch-up mode.
The FOTA presentation © FOTA
Whereas the FIA and the commercial rights' holder have sweeping executive powers, FOTA, despite being a major player in the sport, has, effectively, nil authority. Yet, despite the body's collective annual contribution of an estimated $2bn into Formula One, FOTA failed to seize the initiative on Thursday.
The overwhelming feeling in the rather industrial confines of the Batiment des Forces Motrices, a former water works 'floating' in the middle of the Rhone River, was that FOTA had crept up to the Rubicon, then paused for breath rather than taken the plunge - not exactly what one would have expected of a group of extremely capable and bold individuals.
FOTA's situation was compounded by the contrast between expectation and reality: journalists present at Ferrari's ski camp at Madonna di Campiglio heard di Montezemolo rather robustly demanding - in Bernie Ecclestone's presence - an increase in disbursed revenues; others had previously heard Briatore and Toyota's John Howett regularly make the same demands; whilst just the day before, at the Geneva Motor Show, Renault's Patrick Pelata issued the same siren call.
"We're seeking to bring down contract costs and receive more of the revenues," the French company's chief operating officer told the news service Bloomberg. "We want to remain part of the emotion and the spectacle of Formula One, but there are really no taboos."
Yet, on Thursday, when Briatore, the head of Renault's F1 programme, presented FOTA's commercial 'map', the material focussed on TV data, with not a word said about the distribution of revenues, whilst di Montezemolo's references to the subject were surprisingly muted. Yes, he did refer to increases in revenues, but only from 2012-onwards.
Significantly all proposals and initiatives tabled by FOTA on Thursday relate to just two years - the current season and 2010 - which is hardly what could be billed a 'Roadmap for the future of Formula One' as the conference was headlined (or does FOTA expect its future to be that short?).
In fairness, the sub-text stated "FOTA reveals initial plans and framework for the future of Formula One," and as such 'initial plans' was certainly the operative phrase, but given that the present Memorandum of Understanding (and separate commercial agreements sealed between Ecclestone and certain teams) are set to run to 2012, would it be too much to expect that FOTA's 'roadmap' run to an extra year or two, particularly given that the incoming season is all but cast in stone?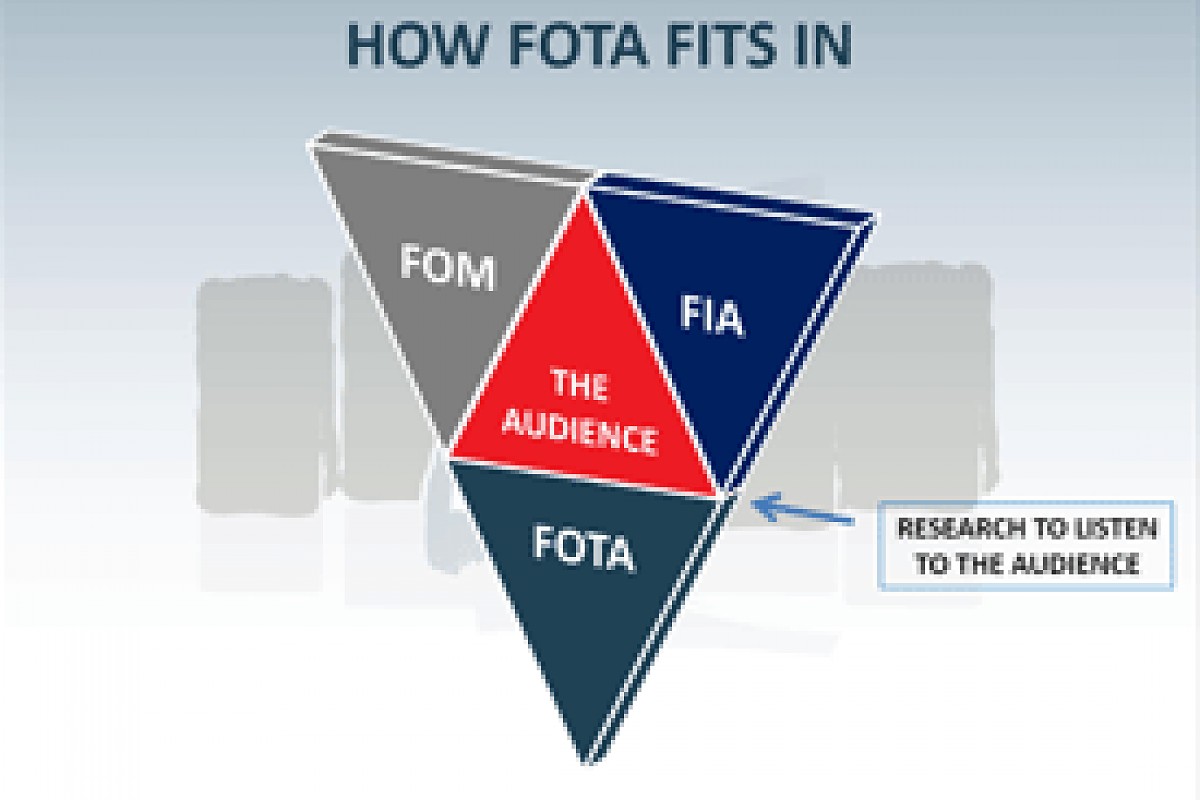 Luca di Montezemolo © LAT
Turning, though, to matters Concorde, di Montezemolo caused a minor stir when he stated all teams were prepared to sign the agreement which has bound the sport for almost 30 years, revealing when pressed that 'the conditions' - presumably economic - had 'changed', but that a draft of the document (the previous one, which expired a season ago, ran to 120-odd pages) was presently being scoured by a group of legal advisors.
However, in discussion after the formal presentations, a FOTA source allowed that possibly all was not what it appeared to be, and that 'a party may not be willing to commit'. Given that Concorde is a tripartite agreement (FIA, FOM and the teams), the statement implied that either the FIA or the CRH are unwilling to commit pen to paper.
Both, have, of course, reason enough to withhold their signatures, as outlined here back in 2007, since when little has changed.
By becoming party to the agreement the FIA stands to surrender a portion of the regulatory authority it has worked exceedingly hard to acquire over the years, whilst for FOM (on behalf of a group of venture capitalists) the primary implications are financial, for a consummated Concorde Agreement will result in an immediate, collective payout to the teams of approximately $2bn in terms of back-dated clauses contained within the MoU. So, has F1 reached stalemate again, with the boot now being on the other foot?
Not presented on the day, but distributed in CD form at the end, was FOTA's Global Audience Survey, commissioned by the body and undertaken on its behalf in 17 countries, with a sample size of 500 voices per region - giving an overall accuracy factor of +-85%.
Whilst some of the findings seem thought-provoking, it contains some rather mixed messages. For example, during the Sporting Group presentation, a recommendation that race duration be cut by approximately 15% to 250km or 1 hour 40 minutes was made, yet the survey shows that (F1 is) 'Not likely to gain viewers even if races are shortened'.
In that case, why further short change trackside audiences, who have experienced reductions of around 50% in track activity in recent years? Not what one would consider a better deal for fans, is it?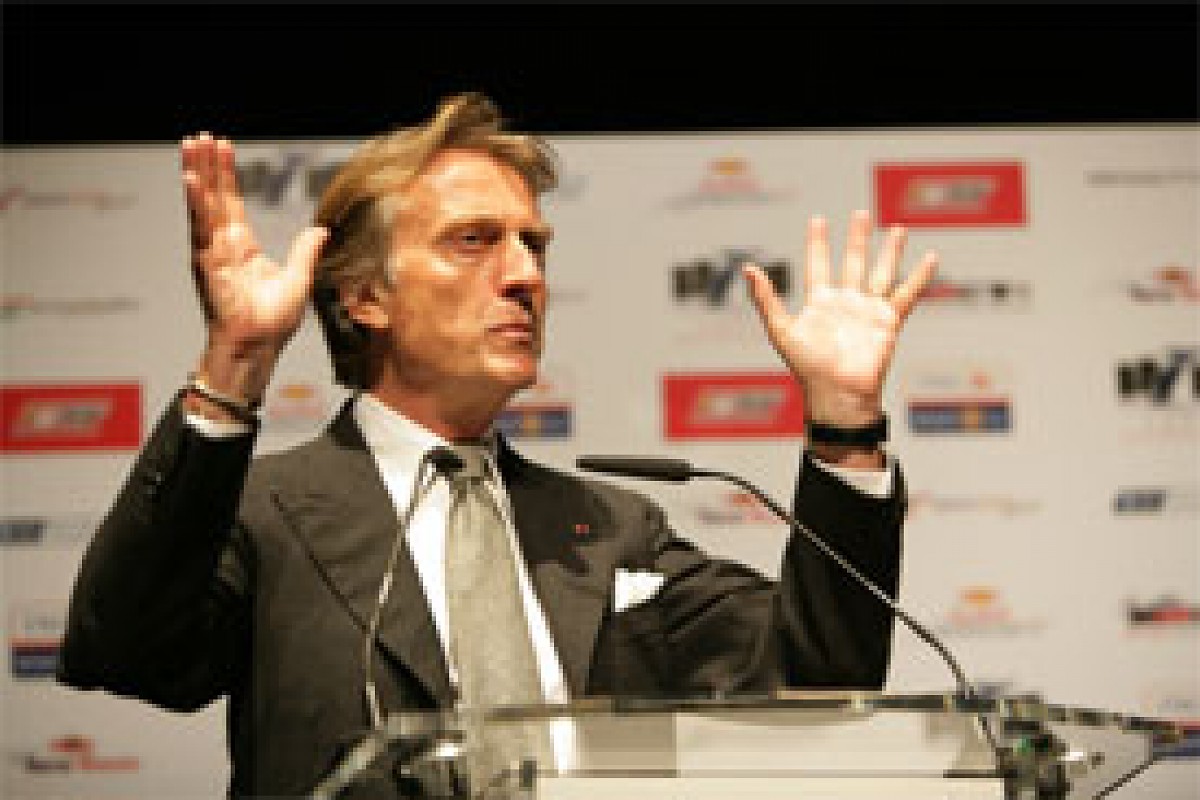 Cutaway of a KERS unit © LAT
Ditto KERS. Where over 60% of the sample agreed that F1 should incorporate pioneering technology which plays a major role in road car development - with the same percentage again voting in favour of KERS as cutting-edge technology - FOTA is pushing for standardised KERS units from next year onwards. Hardly 'pioneering' stuff...
If the overall success of FOTA's press conference is to be gauged by any measure, then it should be the reaction of the powers-that-be - for FOTA's comments and initiatives are aimed (totally) fairly and (fully) squarely at the FIA and FOM in its quest to improve the overall show.
From the latter there has been absolutely zero comment apart from Ecclestone's alleged endorsement of the proposed points' system - an exceedingly minor issue, and a suggestion, a cynic winked, which merely provided the soon-to-be octogenarian with the means of wriggling out of the medal format he raised three months ago.
From the FIA there has been not a word - not even an acknowledgement of the meeting or a 'noted' comment - and with the next World Motor Sport Council meeting scheduled for 17 March, that does not bode well for FOTA's initiatives.