The next four weeks will be crucial for the Formula One Teams Association. Not only will the ultimate fate of Brackley F1 (as the team formerly known as Honda is internally referred to) dictate the membership size of the nine-month-old organisation, but during that period it is likely to come under increasing political and commercial pressure from both within and without.
While there exist suspicions that the sport's controlling body, the FIA, has been lukewarm towards the formation of FOTA - ironically formed in response to demands by the former body's president that the teams formulate acceptable cost-cutting measures, or they would be forced upon them - the clearest signal that a little dissention within its ranks would suit the FIA just fine came with the manner of Max Mosley's assertion that KERS was in F1 to stay.
Internals of the Williams Flybrid KERS unit © LAT
In itself hardly a profound statement, the accompanying comments made it noteworthy, for they signalled an attempt by Mosley at splitting FOTA through KERS technologies, more precisely via its future energy storage devices.
It is now a little over a year since this column first shed light on KERS and all its potential - in terms of performance, dangers of spinning flywheels, exploding batteries, electrical shocks and transportation and disposal challenges. Mercifully, instances of exploding batteries and electrical shocks have not resulted in serious injuries or damage, while no flywheels are known to have disintegrated.
That is, though, possibly due to the fact that only one team (Williams) has publicly admitted to settling for flywheels as energy storage device, but has yet to run the device in anger. Information now to hand suggests the first race deployment could be at least six months hence.
The team had, of course, bought into Automotive Hybrid Power Limited and are in the process of naming the company Williams Hybrid Power and relocating operations to their Oxfordshire base. The system is best described as 'hybrid-hybrid', for unlike the Flybrid concept, which operates purely mechanically, the WHP device uses an electric motor/generator driving/driven by the flywheel - depending upon mode.
All the rest - bar possibly Brackley F1, thought to have been poised to decide between mechanical and full electric system (possibly both) when the Tokyo bomb hit - have gone for classic motor-generator/control unit/battery systems in permutations ranging from fully bought-in units to in-house designs.
As an aside, those teams using lithium batteries are hoping fervently that the International Air Travel Association will continue to accept that the batteries being flown twice around the world are, in fact, prototypes and thus exempt from the stringent transport requirements which restrict the air movement of toxins and chemicals.
However, last week Mosley suggested that the standardised KERS of the near future should be capable of generating 150kW and dispensing 100kW, or around double the present specification of 60kW in/out. In order to achieve that, he said, the specified energy storage solution would likely be a flywheel system as no present batteries offer the required combination of safety, performance, life and charge/discharge speeds, while supercapacitors with the required charge/discharge rates and capacities are still some way off.
Virtually simultaneously, BMW's Dr Mario Theissen was campaigning for batteries as the storage devices simply because the road car industry seems to be headed in that direction - witness Honda's Insight and the Toyota Prius. Theissen, whose enthusiastic embrace of (electrical) KERS just a year ago was praised by the governing body, stated at the launch of the team's F1.09 that flywheel technology had no application in the road car industry.
(Remember that the primary objective of introducing KERS as given by the FIA was road car technology transfer, and that Toyota F1 has subsequently described KERS as 'crude' when compared with its award-winning Prius system)
Mosley's reaction to Theissen's statement was typically dismissive, with the barrister suggesting that the highly-qualified engineer (to doctorate level) 'probably hasn't thought it through' before adding that he (Theissen) 'may have got that wrong'.
KERS equipped BMW Sauber F1.09 © XPB
It was Theissen that campaigned for KERS to be retained for 2009, despite widespread calls within FOTA for the technology to be delayed by a year, indicating that not only were BMW well advanced with their system (they were the first team to test with KERS), but had devoted considerable Euros to its development.
In fact, many of BMW's marketing programmes trumpet the company's Efficient Dynamics philosophy, which is based on electrical energy recovery.
As for the rest of the teams, it is easier to list those not in some way reliant upon the building block system developed by FIAT Group subsidiary (and thus Ferrari associate company) Magneti Marelli, even if items such as batteries are sourced elsewhere: Ferrari and customer Toro Rosso; Renault and engine customer Red Bull Racing, Toyota.
The remaining two teams - McLaren and customer Force India - are down to use McLaren's own system developed in conjunction with Mercedes High Performance Engines and a US supplier.
(However, given that Brackley F1 seem committed to going with Mercedes power should it be resurrected, it seems likely that complete HPE power trains - engine, KERS, transmission - will be leased.)
At last week's Red Bull Racing launch, Christian Horner seemed confident FOTA was agreed that KERS was here to stay, and would shortly be deciding on a standardised system in the interests of cost cutting. But which of the various permutations will the teams' body agree on? The list below (in 2008 constructors' championship sequence) perfectly illustrates the different approaches taken by the respective teams:
Ferrari       Own engine-MM KERS                       Electrical
McLaren       Mercedes-own KERS with HPE               Electrical
BMW           Own engine-own KERS                      Electrical
Renault       Own engine-MM KERS-own batteries         Electrical
Toyota        Own engine-MM KERS-own batteries         Electrical
Toro Rosso    Ferrari engine-Ferrari/MM KERS           Electrical
Red Bull      Renault engine-Renault/MM KERS           Electrical
Williams      Toyota engine-own Williams Hybrid KERS   Hybrid flywheel
Brackley F1?  HPE power train?                         Electrical?
Force India   HPE power train                          Electrical

It is no surprise to see Williams ploughing a lone furrow, for Sir Frank's team have built a tradition on that philosophy. But, given that the FIA already favours flywheels (certainly in the present absence of suitable supercapacitors - which could bring with them even more safety issues), there seems only one ready solution to a standardised F1 flywheel system - a Williams flywheel, licensed by the very team which threatened high court action against the FIA and teams should customer chassis be permitted. "Williams may be the ones who are on the right track there," according to Mosley.
Spot the potential for massive dissent within FOTA's ranks, all at a time when the body is boldly planning for a united future while the majority of its members have their own KERS agendas, and their holding companies are coming under increasing financial pressure due to the state of the international car market.
Compounding the problem is that, just as F1 believed it was 'correct' to dump nicotine, so financial institutions - the very sector which primarily stepped into the breach caused by the departure of tobacco brands - are increasingly coming under pressure to 'act right' and dump F1.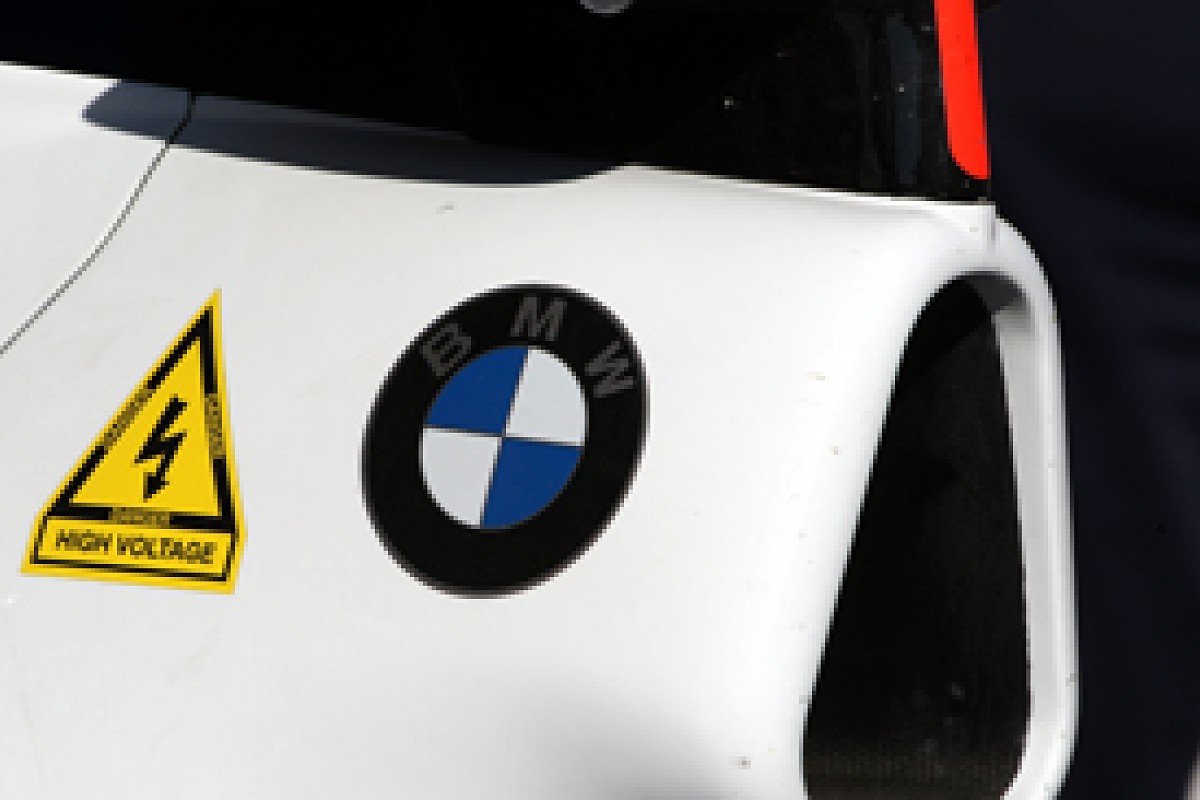 ING branding on the Renault R29 © XPB
That banks need to advertise, particularly as they are being incentivised by governments across the globe to loan money, is obvious. That F1 provides more bang for their bucks than traditional, global advertising is documented - by the banks themselves. Surely, having recently lost gazillions, it is more crucial than ever before that they seek out the most cost-effective marketing programmes.
Why then have the likes of Credit Suisse and now ING announced their departures from BMW and Renault respectively, with the nationalised British RBS group, primary sponsor to Williams, rumoured to be close on their heels?
The answer is simple: regardless of its marketing benefits, F1 sponsorship is perceived by employees, shareholders and clients of these institutions to be a 'jolly good show', patronised by executives who wish to be wined and dined in exotic locations. And in these straitened times, perception is king.
The departure of Honda provides a perfect example of this herd mentality. Far from being pilloried by the popular press (who more often than not reflect perceptions rather than report facts), the company was praised for its frugality in certain circles, which in turn gave Subaru, Suzuki and Kawasaki the courage to pull the plugs on their campaigns - disingenuously, maybe, but a pull remains a pull.
Regardless of the protestations by the entire sport that the exits of these companies do not mark a crisis, it is a fact that replacing these major sources of support or income - particularly at their levels of spend - is likely to prove a major challenge, for replacements, regardless of their industry sectors, will need to overcome the same objections and perceptions.
Could motorsport in general and F1 in particular now be a prisoner of self-inflicted shows of excess?
The departure from BMW, Renault and, possibly, Williams of these (and other) sponsors affects not only the teams themselves, but all levels within F1. Grand prix naming rights have received the chop by ING, trackside hoarding spend will be drastically cut (to zero in some instances), Paddock Club invitations will be issued more discerningly, programme advertising will be reduced - the list is virtually endless and will affect the entire spectrum, down to publishing and journalist travel.
Less exposure means fewer benefits, meaning fewer sponsors and/or spend, which in turn means ... and so it continues. All this adds up to a reduction in income for the commercial rights' holder - who is, of course, committed to (even if only ultimately) extending 50 per cent of revenues to the teams, which simply increases the pressure on teams.
Hungry teams, like starving people, place their own agendas before the welfare of organisations or peers, and are thus more likely to vote for their pockets rather than the common good - in this case the sport and FOTA - and therein lies an even bigger challenge for FOTA than simply deciding on a standardised KERS: maintaining unity in the face of increasing desperation. And the FIA and the CRH recognise that.