The news, when it broke after having been whispered for over two months now, predictably resulted in derisory stories along the lines of 'a US Formula One team, will cars have column shifts and bench seats?'; 'Cart axles and leaf springs, what about girder chassis and torque converters?'
Whilst humorous in decidedly non-PC fashion, the questions proved the ignorance of some fans when it comes to matters North American.
It is, though, easy to overlook the fact that, until Graham Hill won his first title by the thickness of Jim Clark's oil seal, the United States of America had, in the recently deceased Phil Hill, as many world champions as Britain - one. This happened to be one more than France, Monaco, Switzerland and Belgium - with Britain and the US the founding hosts for races in the original FIA World Championship - had for something like 20 years. Combined.
Ken Anderson at Ligier in 1989 © LAT
By which time, of course, Mario Andretti, as American as popcorn and bubblegum despite having been born in Italy, had taken his 1978 crown - making it two for the US and still a fat zero for those countries. Then Alain Prost and Michael Schumacher blitzed their respective ways to glory, but, even so, France and Germany combined to this day have but two drivers they refer to as 'world champion'; as does the USA.
Nothing wrong with US world championship pedigree then, particularly when one factors the 62 grands prix held on Unites States soil since 1959 (an average of more than one grand prix per year during the 59-year existence of the FIA Formula One World Championship, and more than Britain or Italy can boast) into the equation.
There is nothing wrong, either, with the pedigree of the partnership planning to enter the 2010 FIA Formula One World Championship with a US-based team:
• Ken Anderson, the technical boffin behind the project, has an enviable record in racing car design, development and manufacture, whilst the Windshear windtunnel in which he has a shareholding, is reckoned to be one of the world's best. He has experience in suspension technology - having honed his engineering and riding skills in the rough and tumble on the world Moto-X championship, where grip is obviously paramount - and designed Indianapolis-winning cars. In addition he has more than a few F1 cars on his CV.
• Peter Windsor is a 'jack of all trades, master of many', having been at some stage in an extended F1 career journalist, broadcaster, team manager, driver manager, sponsor manager, technical co-ordinator - at times dispensing two or more functions simultaneously. Those who know him are acquainted with his long-held dream of starting an F1 team, preferably from scratch; those who know him better, know the Australian-raised Brit moved to North Carolina (NC) with his wife and beagle immediately after last year's Brazilian Grand Prix showdown...
Their chosen base could hardly be better: NC, or more specifically, Charlotte, is home to a motor racing cottage industry similar to that found in the United Kingdom. There is, though, one major difference: being US-based, everything is bigger, taller, better, higher, faster, wider - and, given the pronounced fall in the dollar over the past two years, likely cheaper.
According to Günther Steiner, who, by virtue of his experience as technical director in F1 (Jaguar Racing/Red Bull), World Rally Championship (Ford), DTM (Opel) and NASCAR (Red Bull Toyota) and now residing in NC, is qualified to comment on the area's infrastructure, its economics in comparison with Europe and the team's chances.
A sample page from the USF1 proposal
"The university in Clemson is first-class and offers all the necessary facilities required to undertake aerodynamic and vehicle dynamic calculations," he told a German colleague last week. The university is an hour's drive from Charlotte, which has everything required to build an F1 car. From that perspective it makes perfect sense (to build a car there) as skilled labour and all facilities are available, yet one does not pay the inflated prices that England charges.
"Charlotte offers all the technical facilities, and it has the Wind Shear wind tunnel. I have looked at the Wind Shear tunnel and believe it to be the best in the world," he added.
Unsaid is that, with the White House recently having become NASCAR's primary sponsor, entire legions of NASCAR engineers, fabricators and other skilled technicians have been invited off teams' payrolls, and hungry workers are known to be committed and diligent workers.

The Italian is acquainted with both USF1 principals, and is convinced they have the necessary talents and abilities. "They have been working on the project for many years," he said, "and I judge the project to be serious and realistic. In no way would I describe it as a pipe-dream."
However, when push comes to shove, pedigrees and neighbouring universities and all the testimonials in the world can't make a leaden kite fly, so the question is whether a 'Made in America' team can, in fact, get its act together in these straitened times. Particularly given that the North American continent and its motor industry have been hit more than most.
More precisely, can a team based in the US design, build and campaign a F1 car in a Eurocentric world championship which is moving further east - thus away from the US - with each passing year? Above all, can it in these times attract the levels of technical, logistics and commercial support required to do so not only competently, but do its country proud on a world stage in the process?
In Formula One there are no guarantees of success - teams too numerous to list here have proven that over the years - but, managed correctly, there is little doubt that USF1 can not only fly, but fly off the grid. In fact, never have the times been better for a team, particularly one headquartered (note: not based) in the US.
Given the necessary infrastructure and skills existent in NC, the only technical question surrounds engine/transmission/KERS - and here the FIA and the Formula One Team's Association (FOTA) have agreed a total-per-season package price of €6.5m for the first two assemblies to any independent. In addition, FOTA has agreed on a standard KERS unit from 2010 onwards, and whilst the energy recovery unit is not included in the stipulated price, it surely won't set independent teams back more than 50% of the total engine/gearbox cost.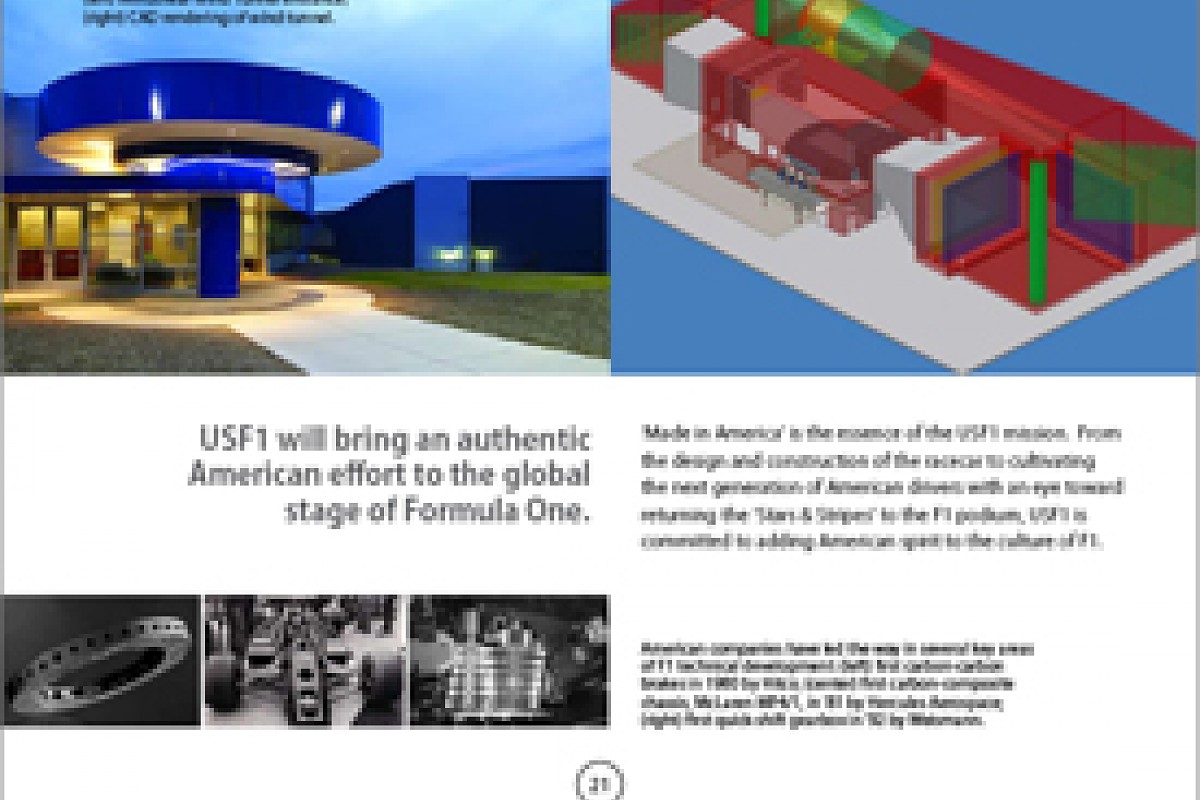 Cosworth V8 © XPB
So, no more than €3,5m for KERS, making it a maximum of €10m for sufficient units to power an entire team for a season, i.e. 18 - 20 grands prix weekends and all test sessions! It gets better, though: the US is, if not the most important market for BMW (which is known to be partial to leasing complete power units to the independents), Mercedes, Toyota and Ferrari, then certainly the second.
So for USF1 it gets even better: all but last-named have invested massively in 'transplants'in the USA, and are anxious to be perceived as committed to the country, whilst Ferrari parent FIAT is believed to be in advanced talks with Chrysler. Imagine, then, what each of those blue-chips would give to partner an all-US team, particularly in the absence of a USGP. Visions of free power units and substantial financial and technical support packages leap to mind...
Moreover, FIA president Max Mosley is moving heaven and earth to ensure all teams, regardless of size, receive around €65m per annum from the commercial rights holder, and is also pushing - probably too meek a word - for budgets to be sliced to that level. To succeed, though, Mosley intends introducing further restrictions on man-power, wind tunnels, CFD studies and testing and a budget cap. Recall those relatively low salaries in the Charlotte area?
Remember, then, that the utterly daft $48m bond is no more, meaning a start-up team can immediately commit its full funding to the project, with the demise of the Concorde Agreement enabling all teams to negotiate their own terms - as did Ferrari - and ask then what the commercial rights holder would give to provide American promoters with a cast-iron reason to stage a race on US soil.
So, to summarise: a state-of the-art wind tunnel; superb infrastructure and a first-class technical university within an hour of HQ; skilled, low-cost personnel; if not free, then cut-price power units coupled to financial and technical support packages from F1's majors; operating budgets blow income; (documented) support of the sport's governing body and probable incentives from the commercial rights holder; two highly capable principals. At this rate USF1 could go racing without needing to raise a brass bean...
All well and good, but what about the logistics of operating a racing team competing in a Eurocentric series from America? In an exclusive telecom with this column's writer two weeks before a prospective sponsor spilled the beans to a website, Anderson disclosed that he intends operating USF1's race team out of the Epsilon facility in northern Spain - and again one can't fault his logic.
For starters, the championship is increasingly being shaped by a calendar in three parts: four (eastern) flyaways; a block of nine races in Europe; a final block of four flyaways, two east, one west and one middle-eastern. The logistics for USF1, frankly, could not be simpler: design and build in the USA; move to Europe for testing; four flyaways in a row; back to Europe for seven months; final block of four flyaways; end of season.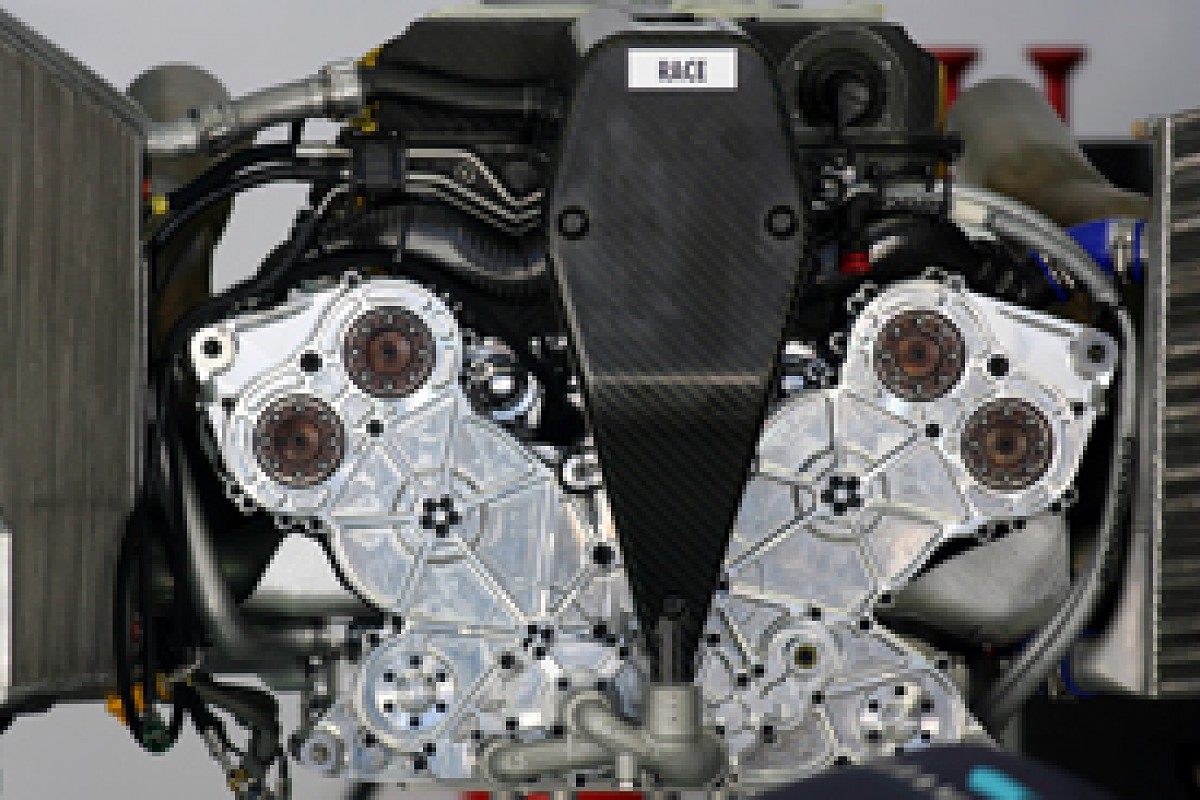 The Epsilon Euskadi base in Bilbao, Spain
The overall costs of such an itinerary would be barely, if any, higher than the travel budgets of British-based teams; certainly when one considers that most of it pre- and post-season takes place in Spain in any event. Testing facility restrictions are expected to decrease in-season development, so the need for flying new parts from the US to Europe will decrease over time. However Anderson pointed out without a trace of irony in his voice, many F1 teams have development parts manufactured in the US!
Given Windsor's background in media and marketing it is only logical that the team has a raft of innovative and interactive marketing plans in the pipeline - here Jon Noble's excellent column sees F1 increasingly embracing the internet, with Mosley being a primary pusher of the platform.
Watch this space for further details on the team's plans; what can be disclosed, though, is that fans will be given behind-the-scenes access like never before - thus breaking down the 'wall' that the sport has over the years erected. Again the formation of USF1 is prescient: consider FOTA's current market research, the results of which will form the basis for some swingeing changes in the way F1 treats its customers.
The timing could not be better from virtually every perspective; its principals have a host of experience; and, above all, the team has the support of the sport's governing body and the commercial rights holder. As a bonus USF1 has awoken interest in F1 in the world's largest car market, and a race will surely return to those shores - helping to balance the eastward shift.
So all the building blocks are in place for the first US F1 team in over thirty years - the last to compete with distinction was Roger Penske's operation, which won the Austrian Grand Prix with John Watson; thereafter came the half-hearted Beatrice Haas effort, which many say was anything but that - to take its place on the grid in 2010.
USF1 will launch officially - via Speed TV, of late Windsor's primary platform - on 24 February.