With time running out for Honda, and no concrete signs of a saviour on the horizon despite the team allegedly having had up to 30 expressions of interest at one time or another, these are exceedingly fraught times for the many folk who dedicated their working lives to proceedings within the premises situated in Reynard Park on the outskirts of Brackley.
But, in Formula One, teams come and go, and, whilst the loss of one operation is an extremely sad situation, invariably others stepped into the breach and so boosted grid numbers.
Honda F1 © XPB
But, since the FIA leased the sport's commercial rights to a third party - to wit Mr Bernard Charles Ecclestone's companies, who, in turn, sold bits of them to others on more than a few occasions - in 1997, only one newcomer (Toyota) has joined the fray, whilst Super Aguri effectively moved into an existing factory (Arrows), bought used chassis (ditto) into which it bolted engines donated by Honda. Thus, if Toyota rate as one on the newcomer scale, Aguri rate a maximum of 0.5.
All other 'newcomers' to the sport - Tyrrell/BAR/Honda; Benetton/Renault, Sauber/BMW, Stewart/Jaguar/Red Bull, Minardi/European Minardi/Toro Rosso, Jordan/Midland/Spyker/Force India - were all around in 1997 and have subsequently simply changed owners and liveries. One (Prodrive) was stillborn despite apparently having satisfied all requirements in terms of the 2008 regulations.
The number of oblique punctuations (eleven) in that sentence versus the total number of start-ups (1.5) and abortions (one) proves precisely how much more attractive it is for F1 wannabees to acquire existing operations than to risk all with clean sheets on green field sites. However, in Honda's case even that short-cut (and, allegedly, cut rate) option to F1 team ownership has found, at time of writing, no takers.
Can it be purely coincidental that in the ten years from 1997-2007, there were just one real Formula One start-up, whilst the previous five decades saw no less than 75, many on a repeat basis - giving an average of 15 per decade, or 1.5 per year by, mostly, entrepreneurs? Saliently, no entrepreneurs have founded teams in the last 12 years...
Interestingly all teams bar Williams - and, of course, Toyota - have changed shareholding in some shape or form during the past ten years, whilst two (Arrows and Ligier/Prost), plus Aguri, have been lost to the sport completely.
One could, of course, blame the manufacturer teams for engaging in a sort of arms race, thereby increasing the cost of entry and annual budgets, but that is a too simplistic view, for various factors, not least the phased departure of all tobacco sponsors bar one, hit the sport at approximately the same time as the FIA hived off the sport's crown jewels.
When combined with a drop in revenues to the teams of approximately 75% (with Ecclestone's companies trousering the difference), the net result has been this decimation of grids - with no start-ups on the horizon.
Walter Riedl, Robert Kubica, Dr. Mario Theissen, Nick Heidfeld, Christian Klien, and Markus Duismann at the BMW Sauber launch © XPB
It is also perturbing that BMW is said to be committed to the sport only until it wins the world championship(s). If ever a case could be made for a team to not win, here it is, but that perverse view fails, of course, to consider what the BMW main board's reaction would be were the team to fail on a serial basis.
Then rumours abound that Renault's continued presence is under threat, particularly if, as seems increasingly likely, no replacement can be found for beleaguered primary sponsor ING, which has already announced global cut-backs, and is expected to exit the sport - as team, race and billboard sponsor - at season's end.
Even more worrying is that, unlike in previous decades when the departees were mostly garagiste who acquired engines and gearboxes from proprietary sources, the withdrawal of, say, Mercedes (engine supplier to McLaren and Force India) or Renault (provider of complete power units, including KERS, to Red Bull) would be absolutely catastrophic should they withdraw fully (as did Honda), and not merely close their race teams whilst continuing to supply engines to the independents.
Is it any wonder that, against this background, Ecclestone is attempting to entice the teams into signing up for periods of up to seven years; equally any wonder that the teams are refusing to even lift their pens, particularly if the agreement forces, as is believed to be the case, the teams to enter three cars should the number of entrants fall below eight (16 cars)?
Such a clause would, of course, solve the immediate problem of filling grids, but given that teams are experiencing widespread reductions in sponsor income, and a drop in their share of F1's revenues (where applicable - for only five of the present grid are said to have been remunerated since 2007) on account of a reduction in the number of fixtures per year, why would teams willingly incur the expenses associated with third cars without recompense?
Whilst running third cars does not add a proportionate 50% to teams' per race costs, the additional costs are appreciable (amounting to approximately 25% according to one team source), for additional kit and crews would be required with little (or even no) incremental income from sponsors. Whilst it could be argued that teams would be remunerated through their (third) cars scoring places and points, this applies, of course, only to front-running teams.
After all, it stands to reason that a third McLaren or Ferrari would stand a greater chance of scoring points than would a first or second Force India entry, whilst a third Force India would basically have zero chance of running in the money at any stage.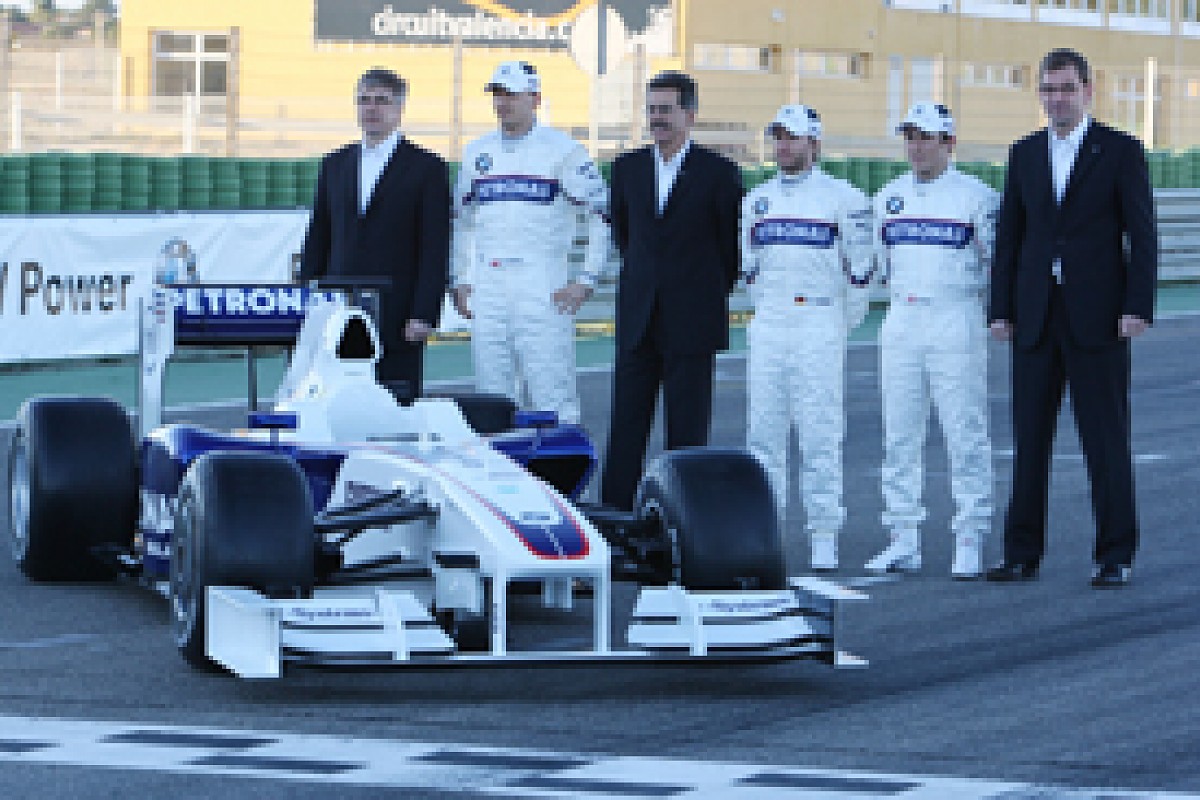 Ferraris at the World Finals in Mugello © XPB
Thus, a third car concept would, if anything, compound the gradual decrease in grid numbers, for back-marking teams would incur the additional costs of third cars whilst their primary entries would have proportionately reduced opportunities of running in the points.
The solution to this problem of diminishing grids, therefore, lies not in coercing teams into signing up the manufacturer teams to seven-year (or even longer) commitments or enforcing third-car entries, but in increasing the percentage and actual payouts to the teams to ensure their continued presence.
Thus teams would grow to be, in the main, self-funding - reducing their susceptibility to economic ebbs and sways, and therefore the effects of boardroom whims.
Since the formation of FOTA in July, its president, Luca di Montezemolo, has called for revenues to be increased to 75% of the total - as opposed to the present 50% - but only from 2102, whilst FIA president Max Mosley, on whose watch, though, the rights were sold to Ecclestone, suggested as much in June last year.
However, Ecclestone's response has been a threat to reduce payouts to teams - his tried (but trusted?) negotiating style - whilst his comment that teams should sign up long-term so "we can sue their arses off if they leave" seems yet another unsophisticated tactic which hardly provides an incentive for the teams to commit.
All the while motor men sitting in boardrooms across the world are comparing the cost of competing in F1 versus the commercial returns, and these comparisons will become more acute as the season progresses. The question is therefore whether Formula One can afford such indulgent negotiating tactics in the face of widespread boardroom dissent over the commercial value of the sport in times such as these. Ask Honda.
* * *
Ever since Bernie Ecclestone suggested that gold, silver and bronze medals rather than points should be awarded in Formula One, a plethora of studies and in-depth comparisons have been published which show how the medal system would have changed F1 history.
The latest such exercise was released by the FIA late last week, and makes for fascinating reading - but, in common with the rest, it pre-supposes that drivers would not have changed their race strategies during their championship seasons had any other system of deciding the eventual winner been in operation.
To suggest, for example, that Stirling Moss would have been 1958 champion under the medal system presupposes that the historic winner Mike Hawthorn would have driven precisely as he did and not taken any more (or less) chances than he did during the course of the season.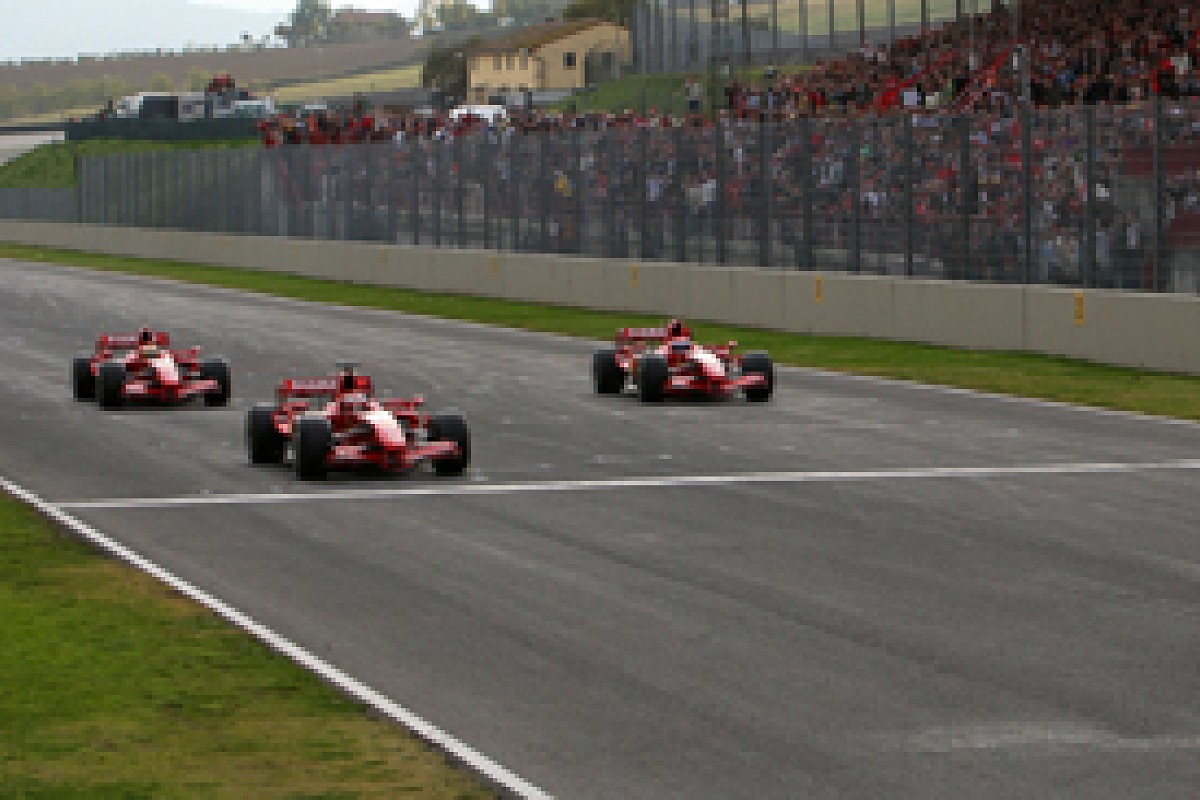 Jody Scheckter (Ferrari 312T4) 1979 Canadian Grand Prix, Montreal © LAT
Equally, at Monza in 1979 Jody Scheckter drove slowly enough to ensure the title under the prevailing system, as did Nelson Piquet in 1981/83/87 - and to suggest, as many analysts have, that they would not have driven any differently under any other system disabuses the very essence of Ecclestone's argument, namely that drivers would drive according to the prevailing reward structure - in his case medals. But, if medals are the only incentive, then F1, for sport's sake alone, is in a truly sorry state.
Surely, being the great drivers they were, Jody and Nelson would have gone for whatever the target was then, and certainly had sufficient nous to be able to adapt had another system prevailed.
Would Lewis Hamilton have settled for fifth in Brazil last year had a silver medal for second been required to clinch the title? Not likely. Would he, though, have gone for gold under those circumstances? Why should he risk all if the title was the overriding objective, as it should be for all drivers?
Allow Ron Dennis to have the last word: "We don't disagree with that view (of introducing medals), and if that becomes the objective then we'll make sure we win enough races to win the world championship. Our objective was to win the world championship within the points structure that existed in 2008, and that is what we did," he told Reuters when asked his opinion on the subject during the launch of MP4-24."
In the final analysis, what is recorded cannot be changed - regardless of the politicians' best attempts at rewriting world history - nor can the future be forecast on the basis of what went before, which is precisely where the overriding attraction of sporting contests really likes.