Sometimes Heikki Kovalainen must wonder what he's done to deserve the appalling bad luck that seems to have dogged his short F1 career.
For the recent crucial first test with the 2009 McLaren in Portugal he was scheduled to drive on the last day. In normal circumstances that's the most favourable time, since there's rubber down on the track, and much of the routine shakedown work has been completed. It should have been an opportunity to log some serious miles, and begin to get a handle on how a 2009 F1 car ticks.
However, it rained all week, and on the day Heikki was due to drive, conditions were so bad that the medical helicopter could not fly. He didn't even get out of the garage, and thus his first taste of the MP4-24 will thus have to wait until the next test in Jerez.
There is still time to do some meaningful running before Australia, but this winter every lap is priceless for the drivers, and Heikki now has some catching up to do. When he finally gets a feel for the car there will even be only a limited opportunity for the team to adapt things to his personal preferences before the opening race.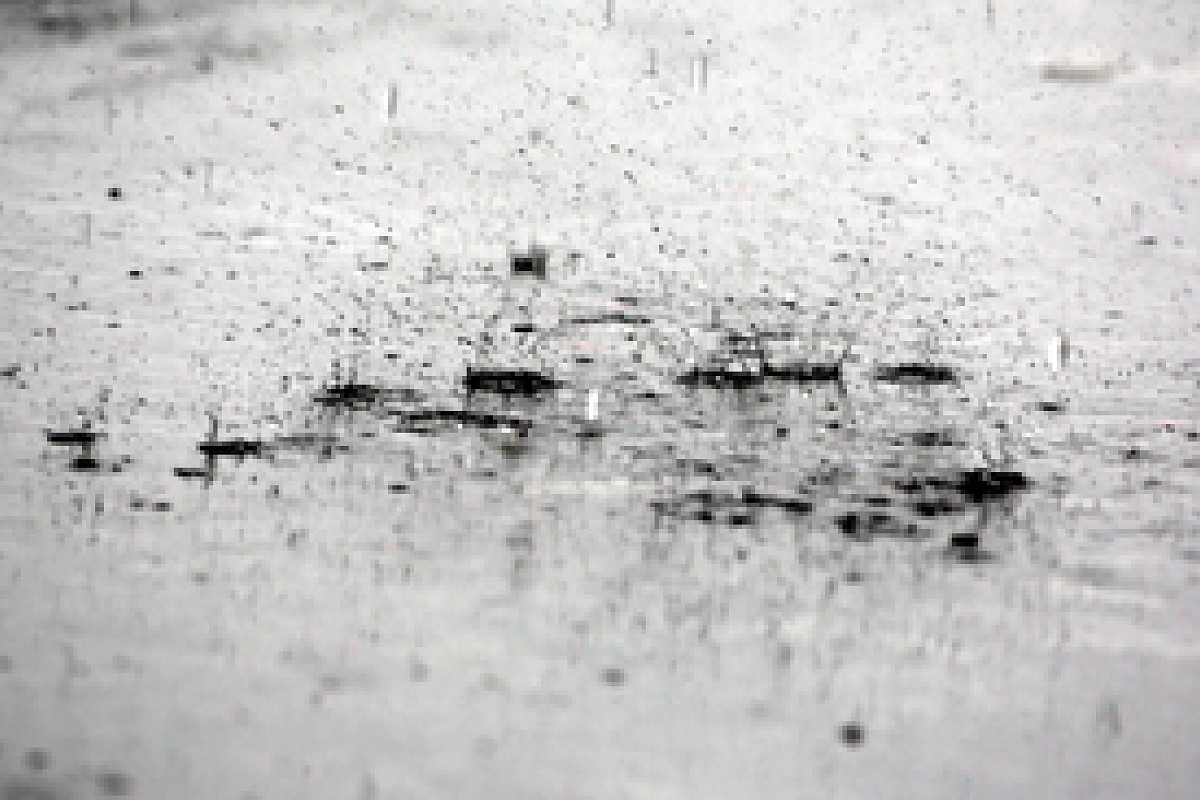 The final day of testing in Algarve © XPB
The washout in Portugal was an unfortunate continuation of the misfortune that blighted the Finn for much of his first season with McLaren. Of course he had his first win and his first pole, but he wanted to achieve so much more. He'd be the first to admit that he has to raise his own game, but life wasn't exactly made easy for him last year. If it could go wrong, it did.
Aside from his tyre failure in Hungary, Lewis Hamilton sailed through 2008 untroubled by technical problems or outside influences. Heikki in contrast had a long list of dramas that were beyond his control.
In Spain he had a wheel failure and that huge crash, in Monaco an electronic problem on the grid led him to start from the pits, in Belgium a late gearbox failure forced him out, and in Japan he was stopped by a blown engine when a win was not out of the question.
In China the team retired him with concerns over the engine, but only after his opening stint had been ruined by incorrectly marked front tyres being fitted the wrong way round. The sort of glitch that just does not happen at McLaren...
He was also handicapped by safety car situations in Australia and Singapore, and suffered controversial grid penalties in Malaysia and France. Several times his race was compromised by first lap contact, most frustratingly in Turkey, where a victory was on the cards had he not suffered a first lap puncture.
It wasn't just a question of the points and podiums lost to these various misfortunes, but the cumulative effect they had on his confidence at a time when he needed everything to be just so if he was not going to be swamped by Hamilton. For 2009, he plans to hit the ground running.
"Hopefully it will be a better season compared to the last two seasons, and we can improve the results," he says. "I certainly feel better prepared, and I don't see any reason why it would not be better.
"All I can say is that I am in better shape physically and mentally compared to last year. I think it's almost always the case, every year you try to improve little by little. There are no big differences, but I feel in better shape, and can hopefully give a hard time to everybody else, not just to Lewis. The target is to try to beat everybody. We need to go to Melbourne, see how the season starts, and see where we are. After that we'll know a bit more."
He says that he learned a great deal in 2008: "I think many, many things. I certainly feel now that I know the team better, how the team operates, where I can ask questions if I need to, and I can perhaps give better directions to develop the car to the way that I like. That's I think the biggest thing. There were certain races where I did this and that, and learned this and that. That's normal stuff that everybody does every year."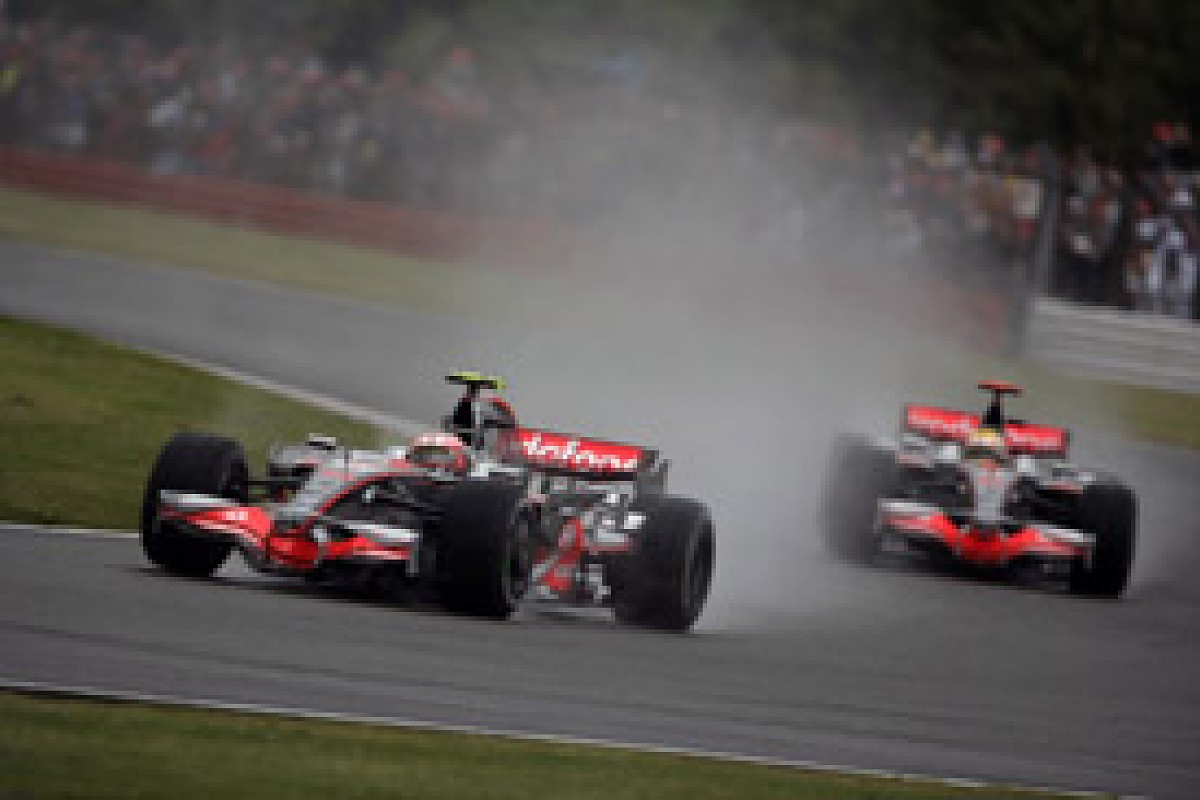 Heikki Kovalainen leads Lewis Hamilton during the British Grand Prix © LAT
The important thing is to take on board everything that you've learned and turn it to your advantage, something that Heikki is certainly smart enough to do.
"You always try to improve something, you always try to change something throughout the winter," he says. "I've analysed the season quite thoroughly with my engineers and with the people around me, and I felt it was better to chill out and relax a bit, and not to take too much pressure off this work. I already feel now that I can probably drive the car quicker when I'm a little bit more relaxed, and not to worry about everything too much.
"I want to enjoy life more, I want to be more relaxed about everything. If I have one bad session rather than take all the blame on myself and be negative about it, just take positive energy from every negative thing that happens, and turn it into positive. And just enjoy the year more.
"I can still take less stress about everything in life. Probably sometimes I set too high expectations for myself, I probably wanted to be straight away there and win all the races, as the season started really well last year the expectations after the first race were already that we are going to win every race! And when it didn't happen it was frustrating a little bit, it was the wrong kind of approach. It's very tiring, it wears you out very much."
The biggest challenge he faces comes of course from the guy alongside him in the garage. He's not fazed by the inevitable focus on the world champion.
"I don't feel I play a second fiddle to Lewis," he says. "I felt I had 100 per cent support from the team last year, and he just clearly did a better job than myself. It's as simple as that really, I just have to improve my performances, improve the work that I do with the team, and now I know the team better I think I should be in a position to start the year better and carry the momentum through the year.
"It doesn't change anything for me, whoever is my teammate I always focus on my own job, my own preparation, and it doesn't make any difference to that. I will prepare similarly to what I did last year, maybe changing some small things, but apart from that, no big magic tricks."
And what if he starts to make life harder for Hamilton? Might there be a little tension in the camp?
"I don't think it would be a problem," says Kovalainen. "He's a professional, he knows how things are going. For sure he's determined to do his job as well as he did last year, and repeat the world championship. It won't affect us or our relationship I'm sure. If we can keep pushing together to make sure that the team goes forward, that's our target, and we work together."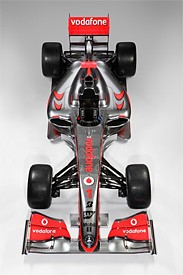 McLaren MP4-24 Mercedes
There's certainly a lot of work to be done this year, thanks to the rule changes. And with testing time limited, there will even more focus than ever on factory simulation, something that is clearly a McLaren strength.
"As a driver I think it's a good challenge," he says. "There are a lot of technical changes, the cars probably feel a little bit different, and also for the engineers it's a fresh era. They need to start from zero to build the cars, and I certainly feel that the people in this team are just taking it as an extra motivation, and extra challenge, rather than making life more difficult.
"It's always a busy time, even if there are only one car tests now and days of testing are a little bit less than last year, we'll still be working with the team flat out. The time that we are saving in testing because of the new regulations we'll spend in Woking or Brixworth with the engineers, to try and improve the package - maybe a few more days in the simulator.
"Certainly it's a challenge for everybody, but we'll see how all the teams have been able to react to these changes. We won't know really until Melbourne, where we go out in qualifying and see where we are. I think it was already close last year at the end of the season. If you look at the qualifying for example in Brazil it was very, very tight. I expect it to carry on like that, and it will be a close playing field even if the changes that they've made have arrived now."
Heikki has mixed feelings about those rule changes, most of which were of course designed to improve overtaking.
"I honestly thought it was exciting last year!" he says. "We had some really good races. The fight was from the first place throughout the field to the last place. I think there was some close racing, good overtaking moves. Obviously some street races where it was a little bit difficult to overtake, they were a bit boring for the spectators.
"Otherwise we had a great year, and the end of the season was like in a movie, or better than a movie. I didn't think it needed it, but if we can improve the situation and the racing itself with these changes, I think it's just a bonus. There have been a lot of people working on this subject, so I believe it will just make the show even better."
He acknowledges that life is going to much busier for the drivers in the cockpit.
"I think you have to find a balance when you can make changes, and obviously at some circuits there's not so much time to do it, and you have not to do them as many times as perhaps you do on other circuits. I don't think it will be dangerous, and the drivers won't take their hands off the steering wheel if they don't think it's the right place."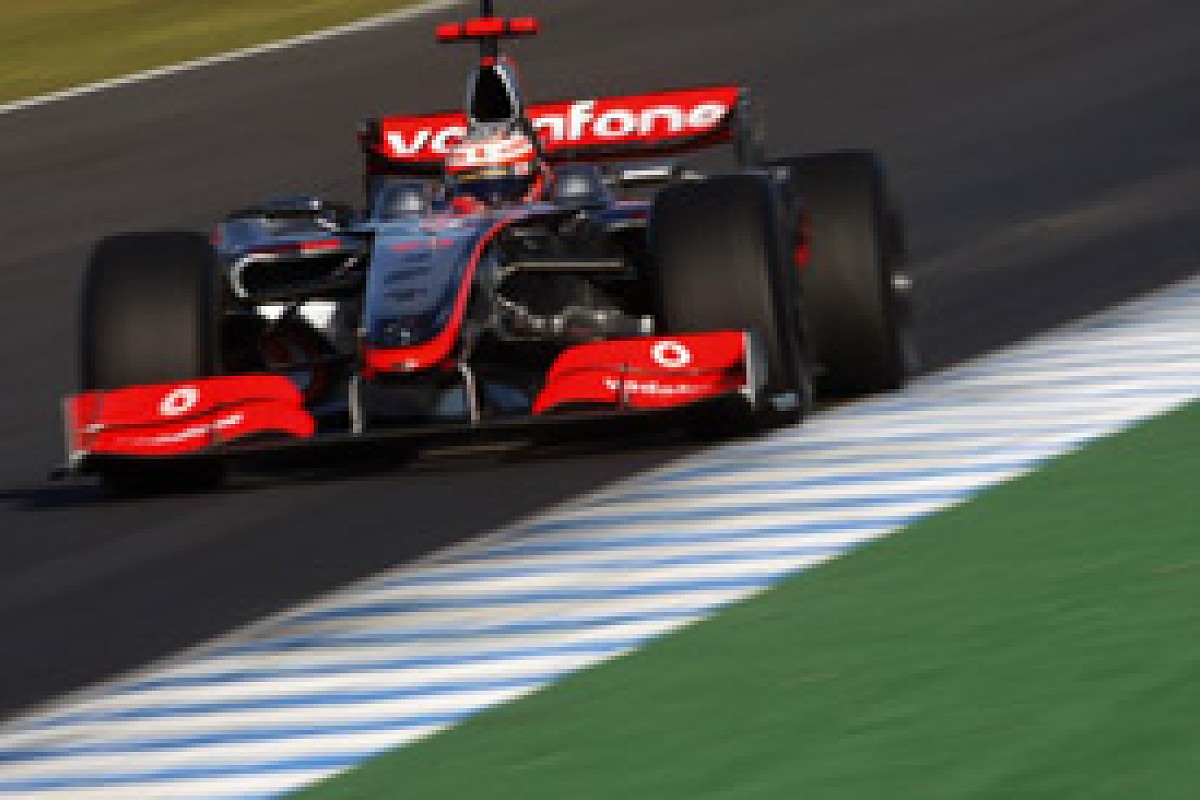 Heikki Kovalainen tests slicks on an interim McLaren © LAT
Even the drivers who have done a bit of testing don't really know how the 2009 cars will suit their personal preferences. Heikki struggled at times to get the best out of the tyres last year, but slicks mean there's a fresh start for everyone.
"I think at the moment it's still difficult to say," he says. "I think perhaps you have to adapt your driving style a little bit, as always. I think every year you find the cars a little bit different, the team has improved in different areas, and you have to try to use the new strengths better. I don't think it will be any different to any other year, just adapting as you feel you need to do throughout the year.
"It's still a little bit of a question mark, because I haven't driven the new car yet. But I think we need to be ready to change some things if we have to, and there are limited things that we can do with the car now with the new regulations, everything is quite tight, so perhaps adapting your driving style according to different situations will be more important. I'm certainly aware of that.
"For example before Christmas I tried the slick tyres. I feel they have a little more grip in the slow speed. It feels good, but everybody's feeling the same, so we still need to keep focussed 100 per cent, keep working better than the others to be able to beat them."
Inevitably of course we'll all be watching to see if Heikki can, at least on occasion, beat his teammate. There were weekends last year where he outqualified Lewis fair and square, and he has to continue to do that, even if he continues to play down such expectations.
"It would be fantastic to beat Lewis of course, and everybody always wants to beat the world champion," he says. "He's a very good driver, he did clearly a better job than myself last year. At the moment my priority is not just to beat Lewis and be ahead of him. I think I have to improve on last year and the last two seasons in F1. That's my goal."