The rise of the Formula One Teams' Association has been fascinating to watch - not least its rise from an ad-hoc group formed in rapid response to FIA President Max Mosley's threat that the sport's controlling body would force through swinging changes if the teams could not agree cost-effective regulations, to a body now rumoured to be prepared to organize its own series come the expiration in 2012 of the present loose arrangement between the teams and the commercial rights holder, headed by venture capitalist company CVC.
Formula One has, of course, been there before - on numerous occasions. Think the FISA/FOCA wars in the early eighties; think the court cases threatened by Williams, McLaren and Tyrrell in 1997/8; think GPWC and GPMA; think, in fact, the fragmented nature of the Memorandum of Understanding 'agreed' in May 2006 between CVC's top man Donald McKenzie and Renault's Alain Dassas.
Ron Dennis speaking at the Sid Watkins lecture © LAT
Is it the Concorde Agreement masquerading under a different name, and does it have force in law? Does a Concorde Agreement actually exist? Ask Williams CEO Adam Parr, and the answer is a resounding 'yes'; ask Toyota's John Howett and the answer is 'well, we have what we think is a binding agreement.' Yet, speaking at the Sid Watkins Lecture in Birmingham on Friday, Ron Dennis implied that no Concorde Agreement existed.
Compare this to a statement jointly distributed by the FIA, Formula One Management and Ferrari on 19 January 2005 (yes, almost four years to the day):
"Further to discussions regarding the long-term development of the FIA Formula One World Championship, the FIA, Formula One Management and Ferrari have agreed to prolong the Concorde Agreement for the period 2008 to 2012."
So, who is actually right (if any) and who is wrong (if at all) is not the point; although most (if not all) team bosses seem resigned to seeing through the terms of the MoU or whatever it is they signed until 2012. Thereafter F1 could once again face a financial revolt.
The point, though, most certainly is that under such vastly differing opinions, statements and situations a body of highly competitive individuals has managed to not only get together, but stay together for almost six months now and seems set to stay that way.
Why should FOTA be any different? Indeed, why should the latest (trade) union of teams succeed where all other such attempts failed, some more spectacularly than others? More importantly, can FOTA stay together in the face of Mosley's latest letter to the body and its membership?
Whilst many of the statements and suggestions therein will be welcomed with open arms by the teams (particularly under present economic circumstances, which will likely result in headcount cuts of 800 staff over the next few months in the United Kingdom alone - whilst, incidentally, the commercial rights' holder continues to rake billions, simultaneously profiting from low interest rate loans granted by a bank controlled by the British government...), there are certain 'barbs' therein which could just disrupt the teams' unity.
Consider the comment about KERS and the unsuitability of batteries as energy storage devices (first highlighted by this column precisely a year ago) and Mosley's suggestion that alternate methods of storage (mechanical, electro-mechanical systems and hydraulic) be explored, then that "such non-chemical devices, if successfully developed, would have a very significant impact on road transport and other applications."
All good and well, except that Toyota is firmly committed to batteries for road car applications (having spent billions in conjunction with Panasonic in developing the technology), whilst a battery-based KERS system will play an important role in BMW's Efficient Dynamics programme.
Magnetti Marelli KERS on display at the Autosport show © LAT
Then, in an exclusive interview with this column in September last year, Fiat Group-owned Magneti Marelli admitted to developing its F1 KERS system with the specific intention of further adapting the technology for road car applications. And, Renault/Red Bull Racing are believed to be committed to the same supplier, whilst Bosch - which has close ties to Mercedes-Benz and BMW - recently announced that it, too, was looking at an electrical solution.
On the other side of the fence are Williams, who are going the electro-mechanical route after buying into a nascent hybrid company, whilst McLaren is believed to have various options (which should be clarified at its 2009 launch on Friday), whilst the remaining two (present) teams - Toro Rosso and Force India - are reliant upon their power train suppliers (Ferrari and McLaren respectively) for KERS units, further complicating the mix.
Spot the massive potential for a split, particularly if the main boards of the manufacturers have backed a particular storage method on commercial grounds - as some developed V10 engines for their flagship road cars, only to see F1 relegated to an eight-cylinder formula...
FOTA (and Ferrari) President Luca di Montezemolo, nominated to the former position in a flash of genius from former arch-enemy Dennis, has thus far managed to hold this group - consisting of about a disparate group of high achievers as can be imagined - together notwithstanding various attempts at causing disunity by various factions in the paddock.
Now, however, the hard work for FOTA starts: maintain harmony and unity in the face of the biggest financial crisis the sport has ever experienced all whilst formulating the teams' vision of post-2012 Formula One.
Mosley has already given them a foot up: in his letter he states, "Costs must be reduced to a point where a well-run independent team can operate profitably with just the FOM money and very moderate sponsorship. This is the only way to safeguard the Championship and allow new teams to enter to fill the gaps as well as replace those leaving."
This will, of course, bring the teams in direct conflict with the CRH, for the present revenue stream provides for just $500m (50%) to be divided between the teams (an average of $50m each) with front-runners receiving more than the backmarkers, in which role the independents inevitably find themselves, and there is little chance of the pot increasing in the short to medium term.
Thus the teams will push for more than the presently agreed 50% - or roll out the old threats of going their own way. The interesting question in this regard is, of course, what happens to CVC? This vulture fund - as such operations are increasingly becoming known - will hardly roll over and play dead; equally it is difficult to see how it could fight a determined teams' union, one which now seems to have lost its naivety and gained stature in the process.
Could CVC's solution be to sell F1's commercial rights back to Ecclestone (and/or the FIA) at a discount and settle their Royal Bank of Scotland loan, then cut? Mosley and Ecclestone seem to have become rejoined at the hip after a brief fall-out over certain private matters, so this set of options cannot be excluded...
* * *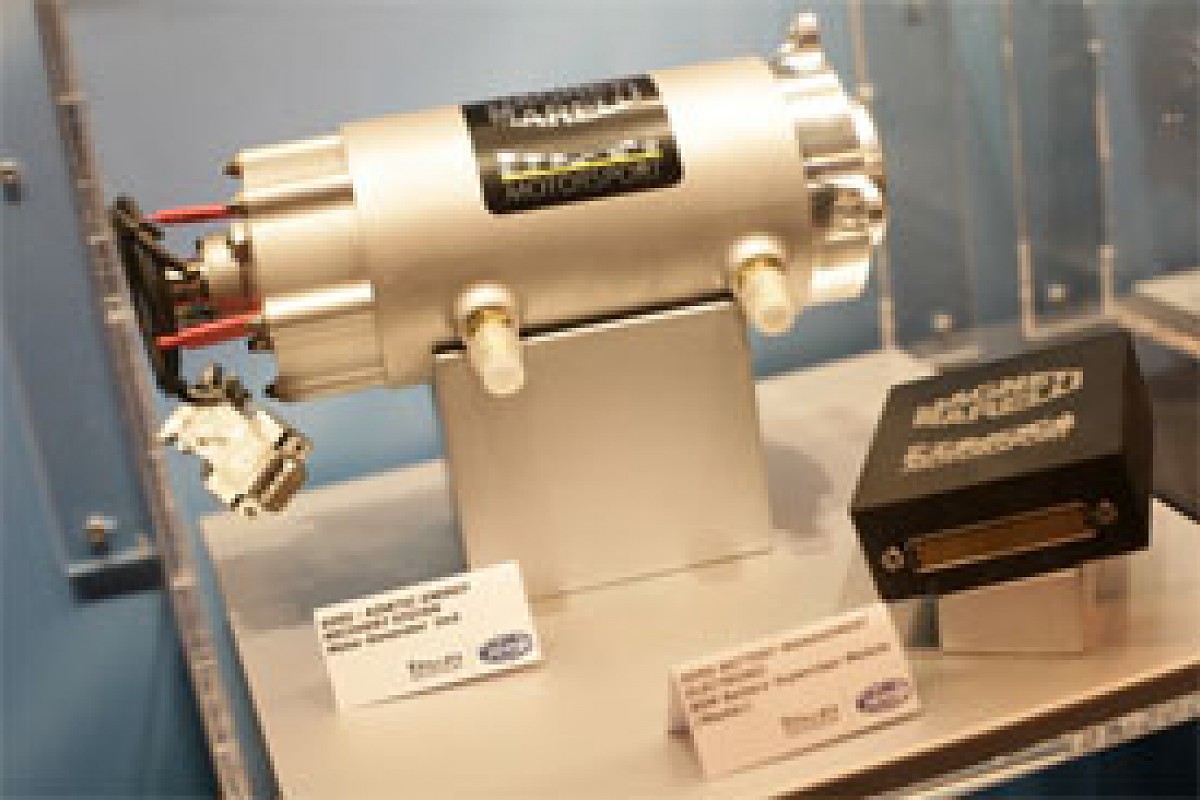 Peter Gethin (BRM P160), Ronnie Peterson (March 711 Ford), Francois Cevert (Tyrrell 002 Ford), Mike Hailwood (Surtees TS9 Ford) and Howden Ganley (BRM P160) cross the line at the 1971 Italian Grand Prix © LAT
Mosley's letter raised another equally interesting spectre, namely of moveable aerodynamics facilitating the legendary slipstream battles of yore. Consider Peter Gethin dashing to the line at Monza in 1971, with a bunch of four cars sitting within half a second of his BRM, or John Surtees outfoxing Jack Brabham at the same circuit in 1967.
"Using modern technology, moveable aero devices could be used to give a car more downforce and less drag whenever it was in turbulent air. This would produce wheel-to-wheel racing on all types of circuit (having cited the pre-chicane Monza as example). It would, however, require significant (possibly automatic) moveable aero devices," wrote Mosley, and immediately the two examples sprang to mind.
Apart from the fact that is difficult to understand Mosley's premise, which calls for "more downforce and less drag' whilst a car is travelling through turbulent air, the real question is whether the "drafts" were facilitated by circuit design or the aerodynamic qualities of the cars of those eras. Consider that Monza was then effectively one open big oval, whilst that other great slipstreaming circuit - Silverstone - was one big long corner.
Modern circuits are invariably designed for third gear and little else - for TV cameras can seldom fully focus on sponsor logos at speeds much above 160 km/h, and, with corners supplying whatever action remains, that is where the lenses are aimed - begging the question as to whether circuits and not aerodynamics need to be redesigned.
With doubts arising over the effectiveness of the Overtaking Working Group's recent efforts, should the sport - for which read the FIA and FOTA in conjunction with the CRH - not consider establishing a Circuit Working Group to determine precisely what characteristics a circuit layout requires to become overtaking friendly? Otherwise all the aero studies in the world are unlikely to achieve the desired result.