In the first instance, to find Jochen Mass sitting in the cockpit of a Formula 1 car doesn't make for an unusual story. He is, after all, a driver with 104 world championship grand prix starts to his name, including victory in the 1975 Spanish Grand Prix for McLaren.
But as the December of 1993 approached, 11 years had passed since the German's decision to depart F1 after a fiery collision with Mauro Baldi in the 1982 French GP. Except for a 1995 Le Mans 24 Hours cameo, Mass was two years into retirement following his brief stint in the DTM and the more notable Group C sportscar exploits for Sauber Mercedes.
So when Frank Williams called one day to offer the then 47-year old a test in the FW15C that had just taken Alain Prost and the team to a title double, Mass made for an unlikely candidate.
"Frank called me up and said, 'Would you like to drive? You can do 20 laps at Le Castellet [Paul Ricard]'," recalls Mass. "So I said, 'Great, wonderful'. I drove over, and I was last to go out in the car."
Mass arrived at the circuit to join fellow ex-McLaren driver John Watson, and Kelvin Burt, who was there as part of his prize for winning the British Formula 3 title. Williams technical director Patrick Head was also down to get a run in the Williams.
"I was last in the car because I was bulkier so we had to take out everything, even the seat," says Mass. "Finally, I managed to get in and I felt quite claustrophobic because it was so tight. I could hardly breathe! But it worked.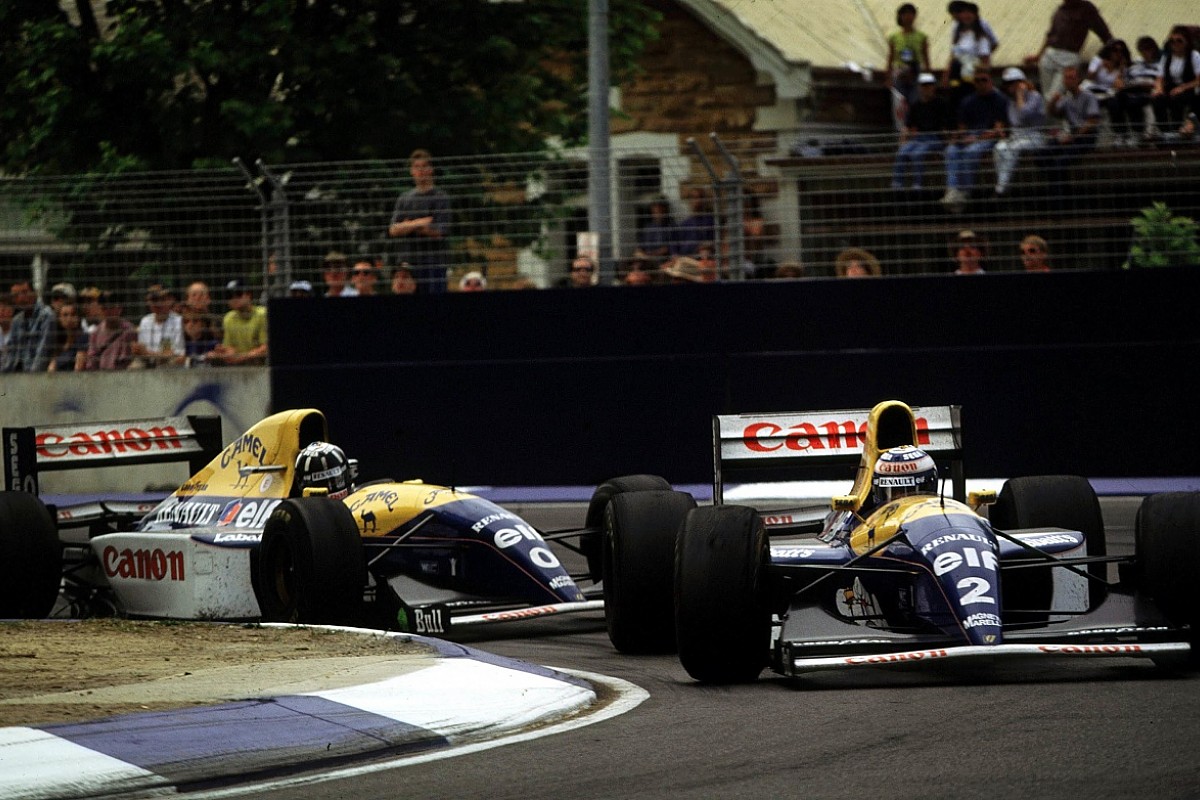 "After stalling it once and doing a lap with a lot of coughing because of the fine vibrations - from when you sit on a hard chassis - they put a rubber mat behind my back. Then it was OK, then I could do it."
While it's the FW14B - which took Nigel Mansell to the 1992 F1 title - that carries more fame, the FW15C was the better car. Further along the development path, it was the pinnacle for active suspension, traction control, launch control and anti-lock brakes - all of which would be banned for the 1994 season and the FW16.
Given the armoury of electronic aids at his disposal, Mass soon found an affinity with a machine that had just won 10 out of 16 races.
"It took me only three laps to take Signes [a high-speed, sweeping right] flat," Mass says. "The grip was unbelievable!
"It was 11 years since I had last driven an F1 car, but I knew the car was really good. It had fantastic downforce and active suspension so the car was just magic.
"You couldn't even think to compare it [to the F1 cars I drove]. But I could compare it to the [1991 Sauber] Mercedes C291s that I tested a lot at Castellet as well. Through Signes the Merc was about 3mph quicker.
"The car was perfect, but after 10 laps I was knackered so I came in.
"There was a little bit of understeer through the Esses and the guys said 'All OK?'
"I said, 'It's got a bit of understeer' in the hope they would do something to the back [of the car], but they just fiddled a knob on the dashboard and said 'OK, go'."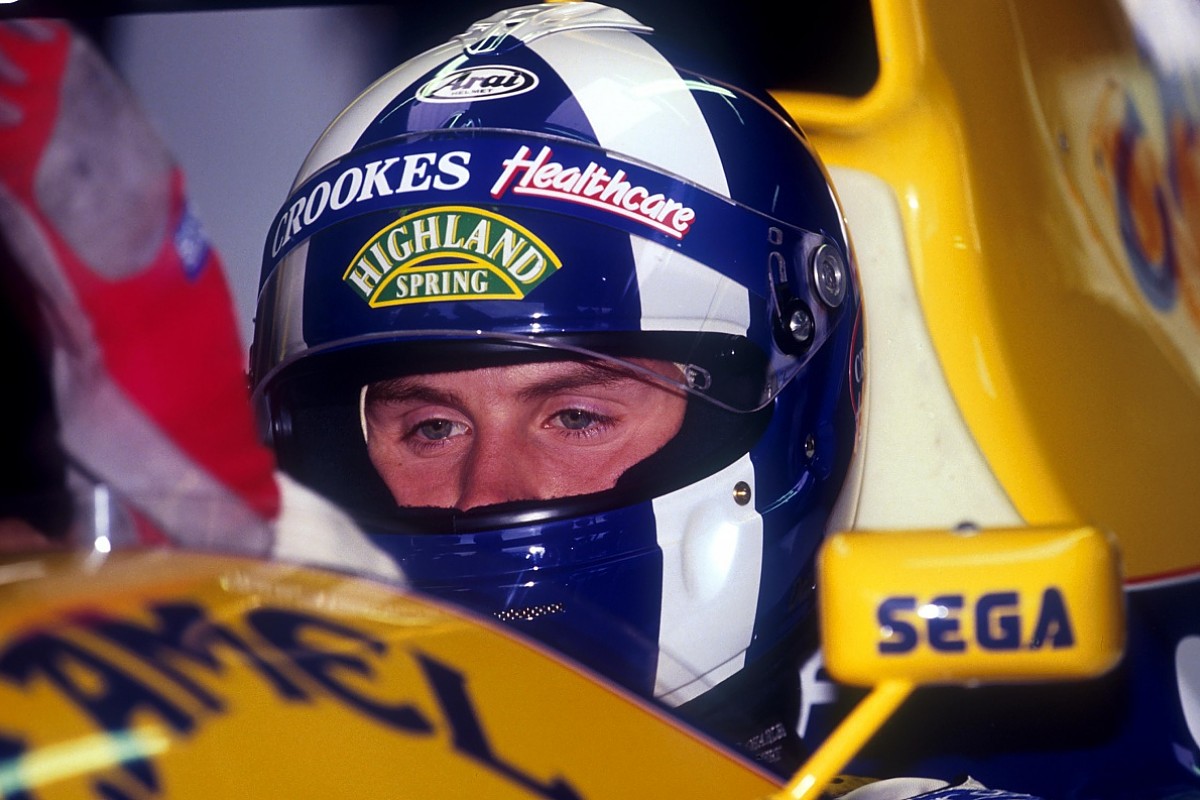 Although finding confirmation of his claim proves elusive, Mass recalls even beating the laptime of Williams' official test driver David Coulthard (above), also present at the test. Mass credits this with his familiarity with Paul Ricard; clearly the passing of the years hadn't dulled his talent too much.
"You think if you could turn the clock back a bit... I could see why that car won the championship," he says. "It would be easy if you're of the right age, but I don't think I'd have had the stamina."
Of course the guest outing didn't inspire any heroics in the form of a top-line comeback for Mass, but it did highlight a regret.
"Frank and me always got on, he always wanted me as a driver but for some reason it never worked out because of other commitments," Mass says.
"We got on from the early days really, but for some damn reason I never drove for him. When I had a McLaren contract, of course, his cars were not as good.
"I thought it was a lovely gesture of him to invite me and let me do 20 laps."
Despite his time out the car, Mass did not feel any side effects of his high g-force outing. There were no muscle aches the next day - instead it was the 3.5-litre V10 Renault engine that continued to ring loudly.
"It was no problem at all!" he says. "I don't know why, but I felt good the next day. But, of course, my brain never stopped for the next two days. It was fixed in my ears."