Round 1: Monte Carlo
The IRC's blue-riband opener produced the usual array of guest stars, another epic contest in ever-changing weather and a surprise win for World Rally Championship ace Mikko Hirvonen with Ford's brand new S2000 Fiesta.
Fellow interlopers Sebastien Ogier and Stephane Sarrazin had challenged Hirvonen in their Peugeots before Ogier slid off on a snow patch and lost two minutes, and Sarrazin had first a puncture then a trip into a snow bank.
Ogier mounted an incredible fightback and looked set to catch Hirvonen for a final-stage showdown, until the Finn raised his pace and the Peugeot's alternator broke.
That meant Juho Hanninen moved back to second for Skoda, ahead of his temporary team-mate, former IRC champion Nicolas Vouilloz. Sarrazin recovered to fourth, with Jan Kopecky only fifth after an early puncture. Kris Meeke crashed out of second at the start of day two.
Points:
1. Hirvonen 10
2. Hanninen 8
3. Vouilloz 6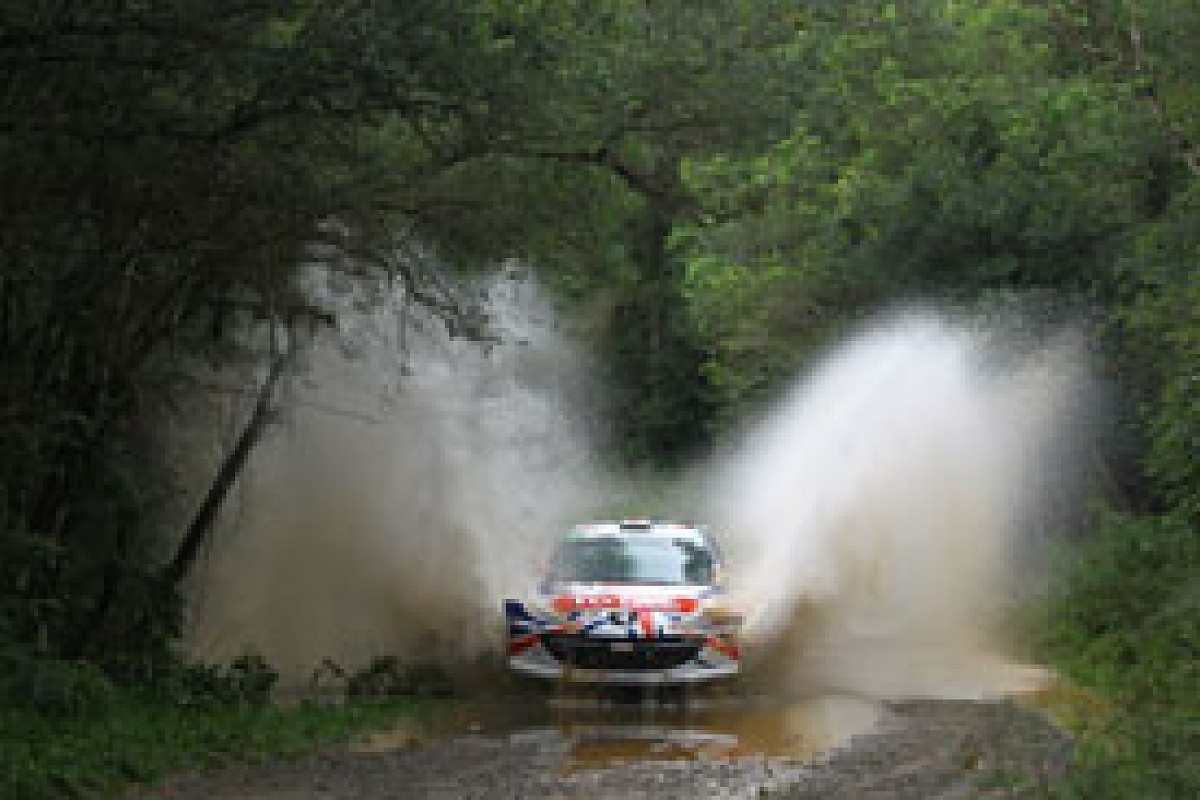 Kris Meeke
Round 2: Curitiba
Meeke repeated his 2009 dominance in Brazil, though this utterly commanding performance would turn out to be his only win of the year.
Guy Wilks made up for a quiet season-opener by taking second, with Hanninen delayed by a puncture on SS1 and only able to finish third - helped by Kopecky falling to fourth with tyre damage of his own near the finish.
Points:
1. Hanninen 14
2. Wilks 11
3. Meeke 10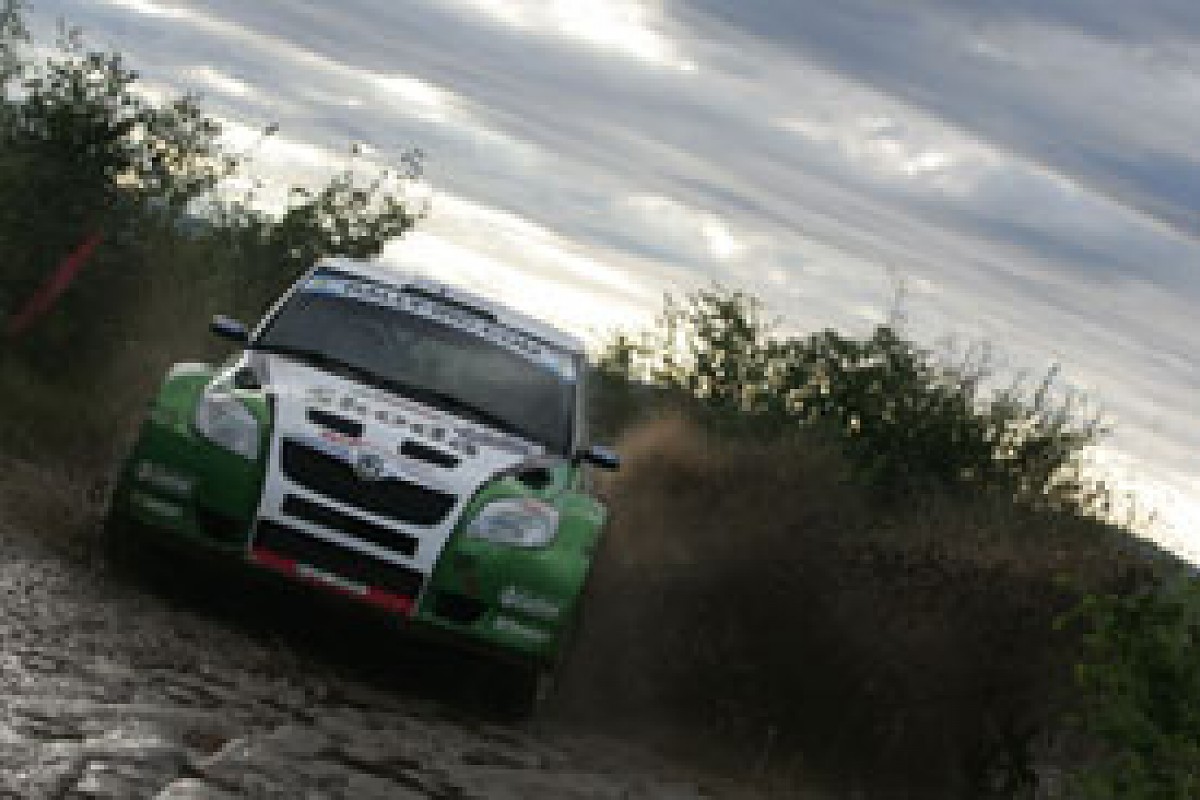 Juho Hanninen
Round 3: Argentina
Hanninen proved unstoppable in Argentina, winning 11 out of the 13 stages and finishing the rally with a 51-second advantage over second-placed Wilks.
The Skoda UK man had battled with Meeke at first, but a litany of mechanical issues for the reigning champion culminated in penultimate-stage retirement with failed suspension. Kopecky was a quiet third.
Points:
1. Hanninen 24
2. Wilks 19
3. Kopecky 15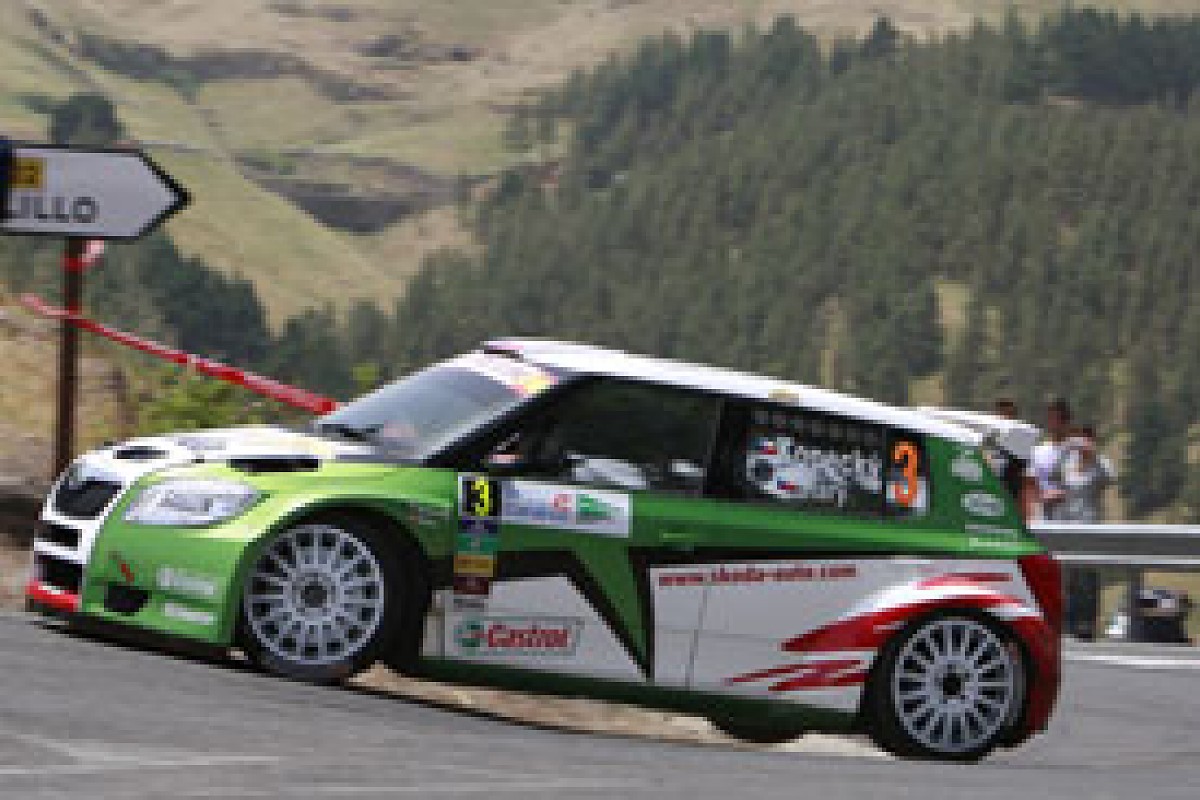 Jan Kopecky
Round 4: Canarias
Meeke escaped from an early battle with the works Skodas and started pulling away on the season's first fully-fledged asphalt rally, until a puncture cruelly dropped him to sixth.
That left Kopecky to fend off Hanninen in a Skoda one-two, with Wilks tagging along to complete an all-Fabia podium. Meeke salvaged fourth, helped by fellow Peugeot man Bruno Magalhaes dropping back on the final stage.
Points:
1. Hanninen 32
2. Kopecky 25
3. Wilks 25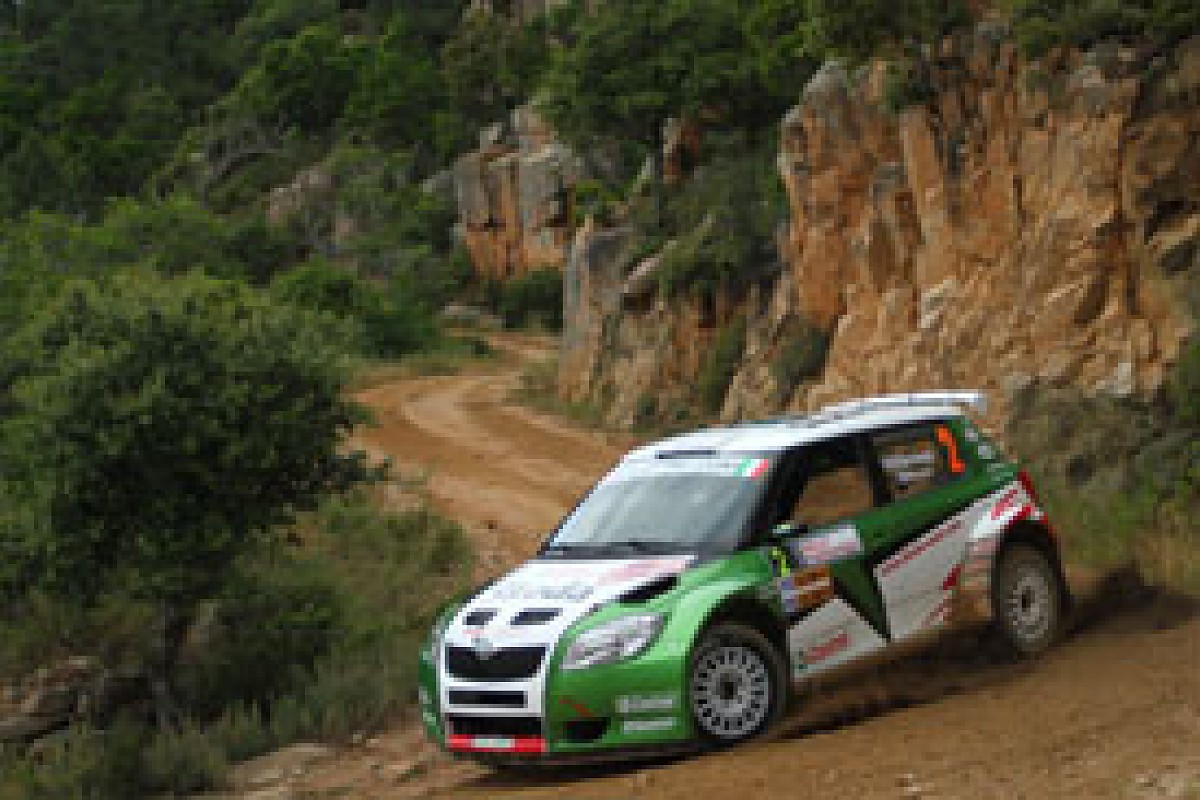 Juho Hanninen
Round 5: Sardinia
Hanninen, local specialist Paolo Andreucci and Meeke had a topsy-turvy, rally-long battle on the most hotly-contested event since Monte Carlo, before Hanninen overcame Andreucci and pulled clear on the final day, while Meeke crashed out. Kopecky damaged his car early on, but fought back to nearly beat Andreucci to second.
Wilks' season was interrupted when he injured his back in an SS2 crash. The same stage had seen debutant Andreas Mikkelsen roll out, and Ogier - who Peugeot had recalled to bolster its title bid - stop with engine failure.
Points:
1. Hanninen 42
2. Kopecky 31
3. Wilks 25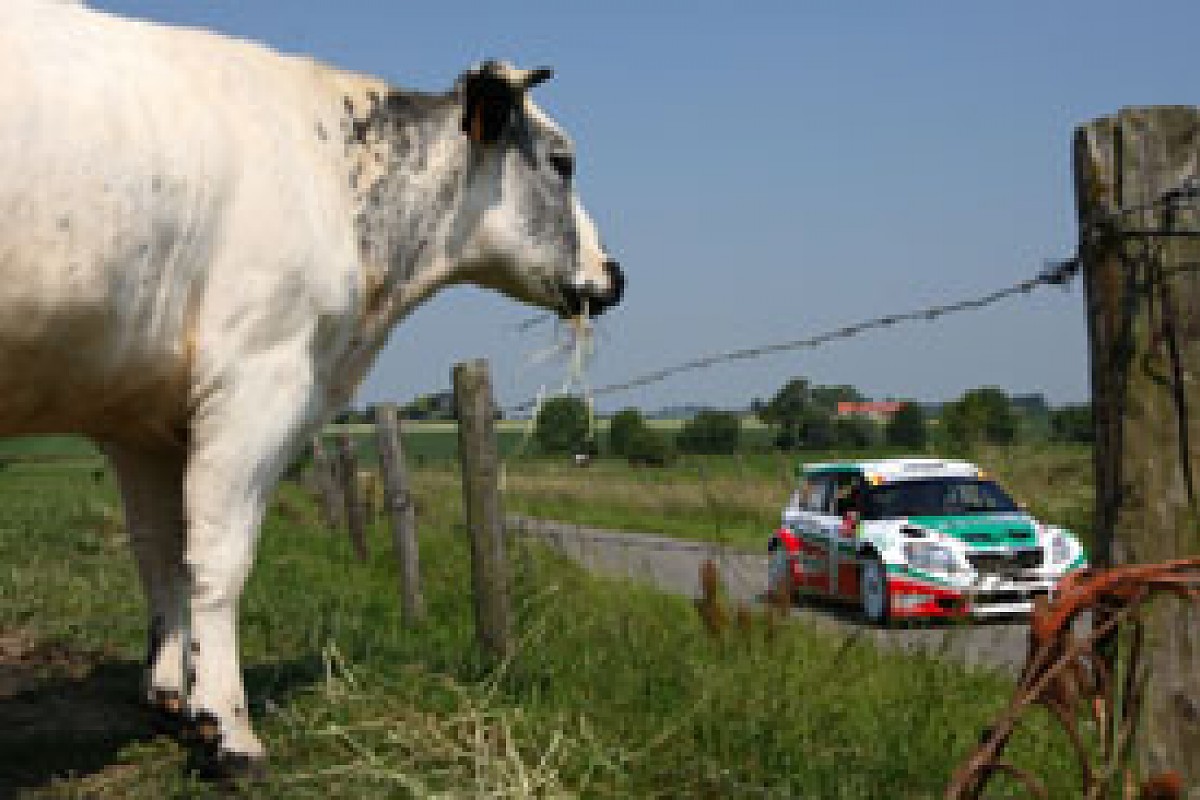 Freddy Loix (right)
Round 6: Ypres
Skoda called up local hero Freddy Loix for his home event, and the Belgian delivered in style with a sixth Ypres win. He was pushed extremely hard by Meeke, who was matching Loix until he crashed out on Saturday's second stage.
After that, Loix just had to stay a safe distance clear of Kopecky. Meeke's team-mate Thierry Neuville took a breakthrough third on home turf.
Hanninen hit trouble for the first time all year and crashed out of fourth. Another man to suffer a very early shunt was Peugeot's latest 'ringer' Sarrazin, who didn't even complete SS1.
Points:
1. Hanninen 42
2. Kopecky 39
3. Wilks 25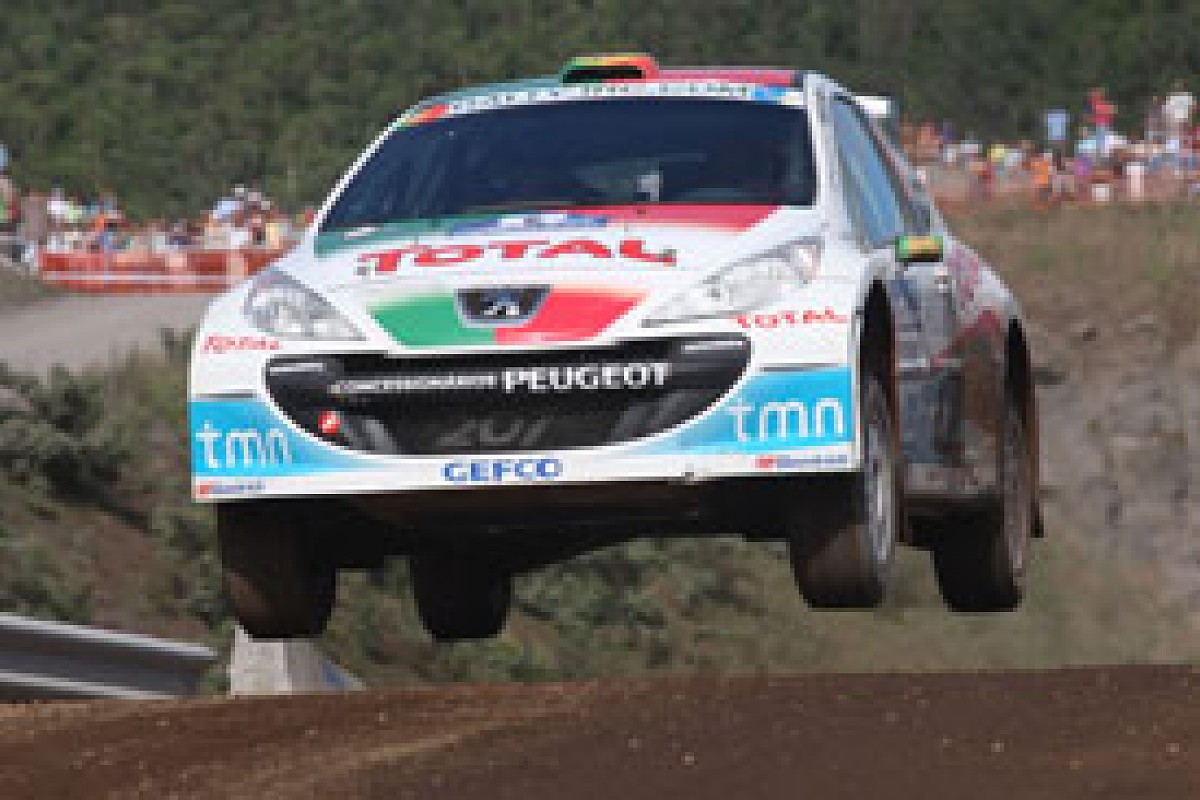 Bruno Magalhaes
Round 7: Azores
Magalhaes had been steadily gaining pace all year as he built experience, and back on home ground he stepped up to challenge Hanninen for victory.
When the Finn had a slow puncture, Magalhaes made a break, with only Kopecky looking able to challenge him. But Hanninen battled back and reclaimed the lead when a gearbox oil leak delayed Magalhaes.
There were more twists to come, though. First Hanninen had another puncture, putting Magalhaes in front, but only briefly as Kopecky overhauled him - only for the Czech driver to crash out of the lead on the very last stage, giving Magalhaes a maiden victory after all.
After punctures, spins, engine problems and illness, Meeke was somewhat amazed to be second ahead of Hanninen.
Mikkelsen had been right with Hanninen and Magalhaes at first, before losing pace and later hitting a cow. He still managed fourth.
Points:
1. Hanninen 48
2. Kopecky 39
3. Magalhaes 30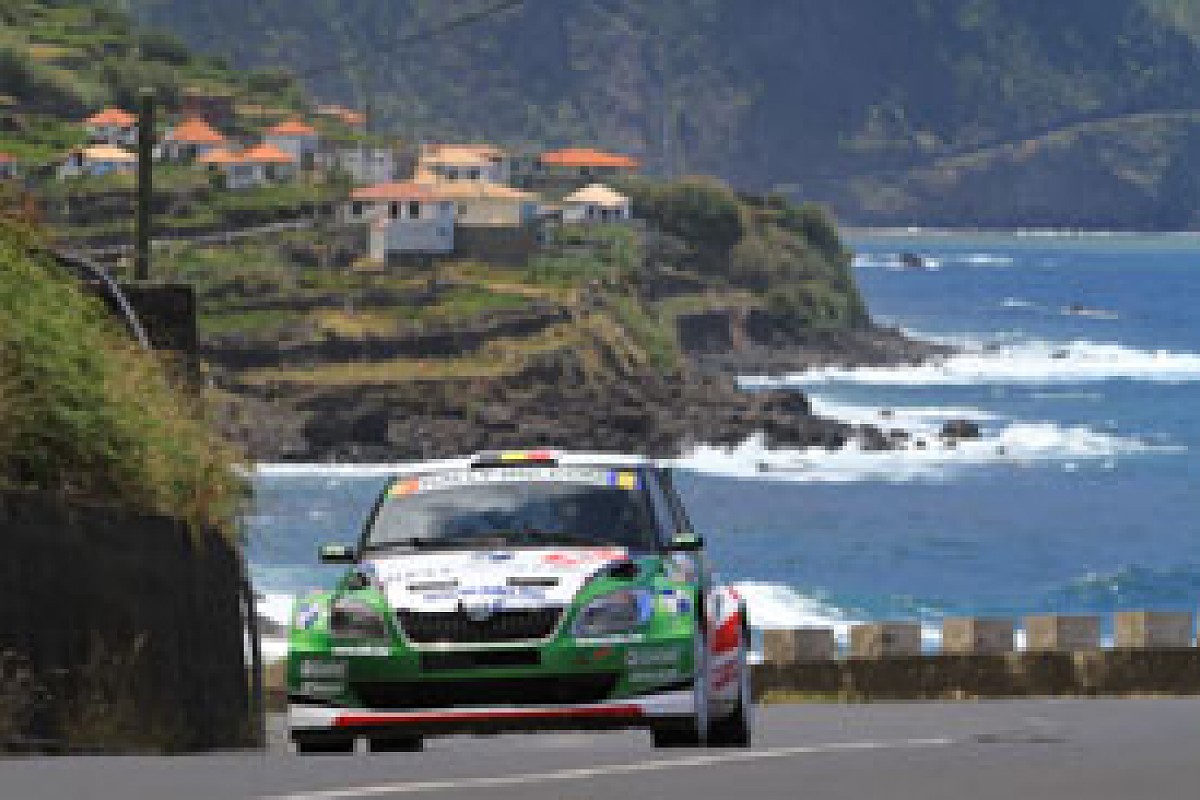 Freddy Loix
Round 8: Madeira
Loix came back to the Skoda fold and made it two wins out of two. Fellow IRC returnee Luca Rossetti was the only man who could get close, but the Abarth driver's challenge ended in an accident.
Kopecky took second, battling with Meeke until an engine issue halted the Peugeot. Hanninen came back from a puncture to take third.
Magalhaes' hopes of another win did not last long, the Portuguese driver crashing heavily on the first day.
Points (best seven scores count):
1. Hanninen 54
2. Kopecky 47
3. Magalhaes 30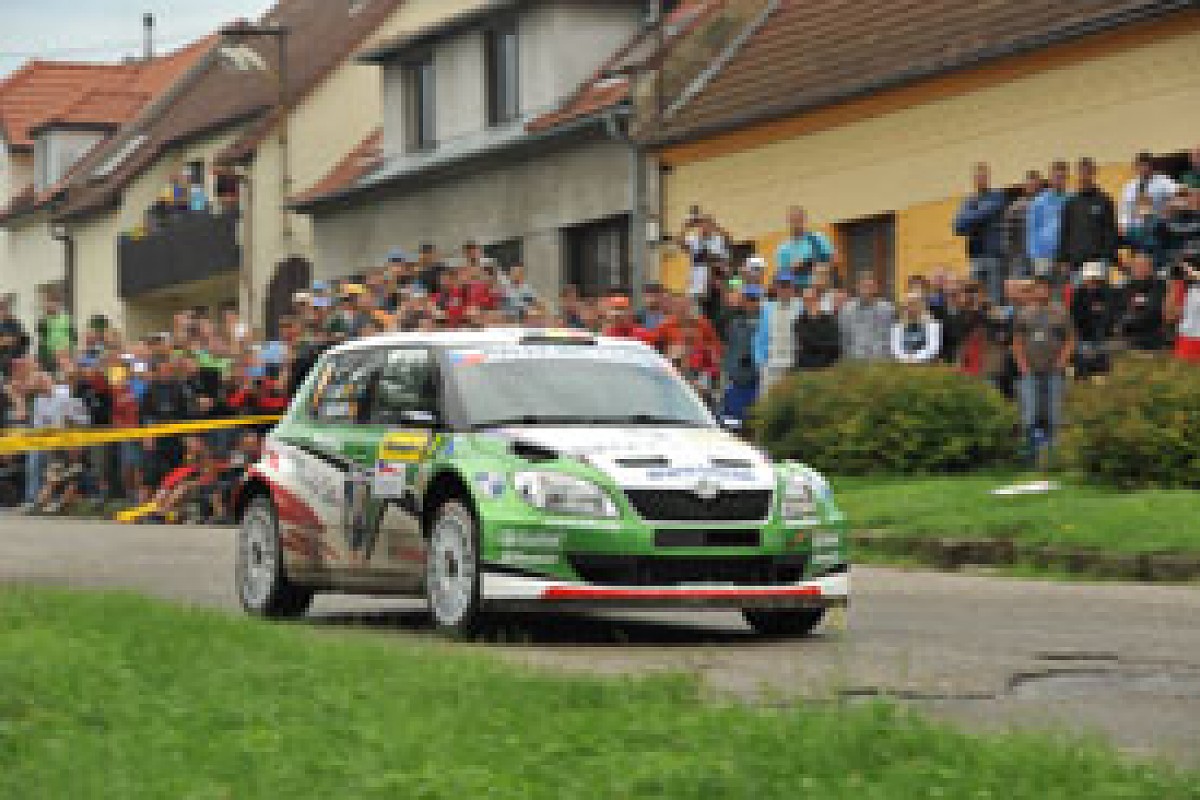 Freddy Loix
Round 9: Zlin
Kopecky looked set for a dominant victory on his home rally, coping masterfully with changing weather conditions in the Czech Republic.
But with the win in sight, he went off the road on the final loop and then crashed out properly while trying to recover the lost time.
That allowed Loix to maintain his 100 per cent record, as he emerged on top in a battle with Peugeot guest driver Bryan Bouffier - whose 207 expired on the last stage - and took his third win in as many appearances.
Hanninen was second as Skoda clinched the manufacturers' title with another podium sweep, completed by local man Pavel Valousek. Throttle and differential gremlins left the luckless Meeke in fourth.
Points:
1. Hanninen 56
2. Kopecky 47
3. Loix 30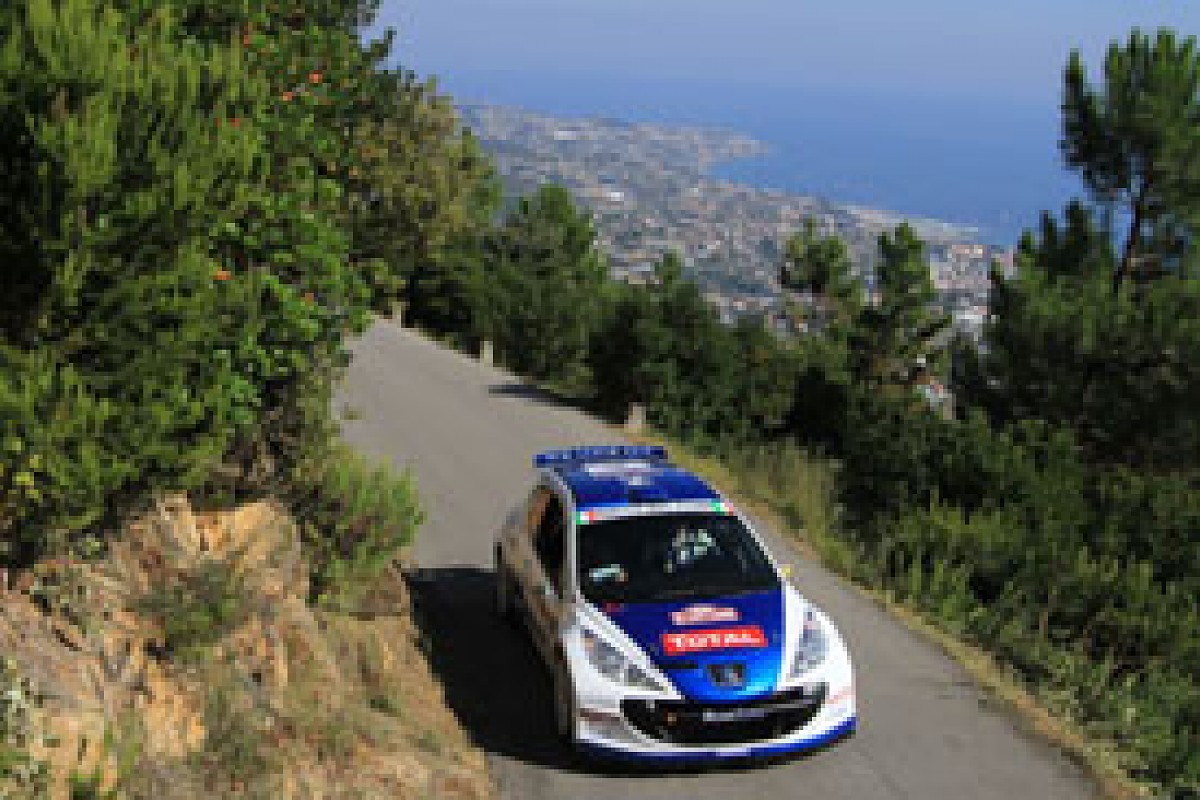 Paolo Andreucci
Round 10: Sanremo
Andreucci upheld local honour by winning on another guest appearance in Sanremo, but the big news was Hanninen's second place. The Finn's amazing final-day charge saw him gain 40s on Andreucci in just five stages, and come within 4.4s of a first asphalt win.
The result also meant that Hanninen was assured of the title unless Kopecky won both the remaining rounds - and with the confidence-lacking Czech only sixth in Sanremo that seemed highly unlikely.
This time Loix had to settle for third place, having won a late battle with Meeke.
Returnee Giandomenico Basso briefly led in his Abarth thanks to a genius tyre choice in the tricky weather of the 44-kilometre after-dark Ronde stage, but he would later tumble to sixth with differential issues.
Points:
1. Hanninen 58
2. Kopecky 47
3. Loix 36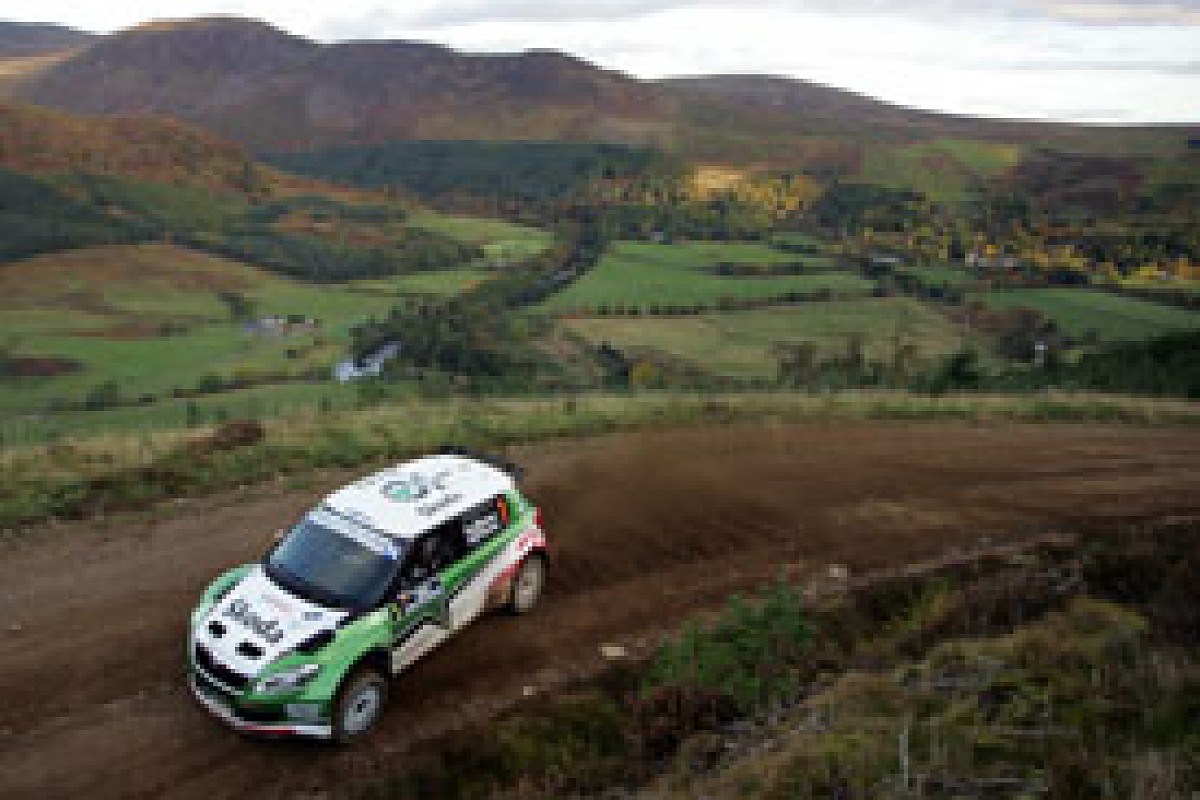 Juho Hanninen
Round 11: Scotland
There wasn't a huge amount of tension left in the title fight after Sanremo, and Skoda made sure there would be none whatsoever by deciding not to enter Kopecky for Scotland - effectively making Hanninen champion with a press statement on a mid-week evening. Not great for emotional celebration shots...
But Skoda did at least give him the chance for a 'lap of honour' in Scotland. Hanninen made a muted start, as home favourites Meeke and Wilks battled for victory, before raising his pace and starting to progress from sixth.
With Wilks having a spin and then a terminal differential failure while leading, and Meeke collecting a puncture then a brake problem, Hanninen emerged in front and beat the impressive Mikkelsen to victory.
Meeke salvaged third, which might have gone to Neuville had the young Belgian not sustained a puncture then crashed out near the end.
Points:
1. Hanninen 62
2. Kopecky 47
3. Meeke 39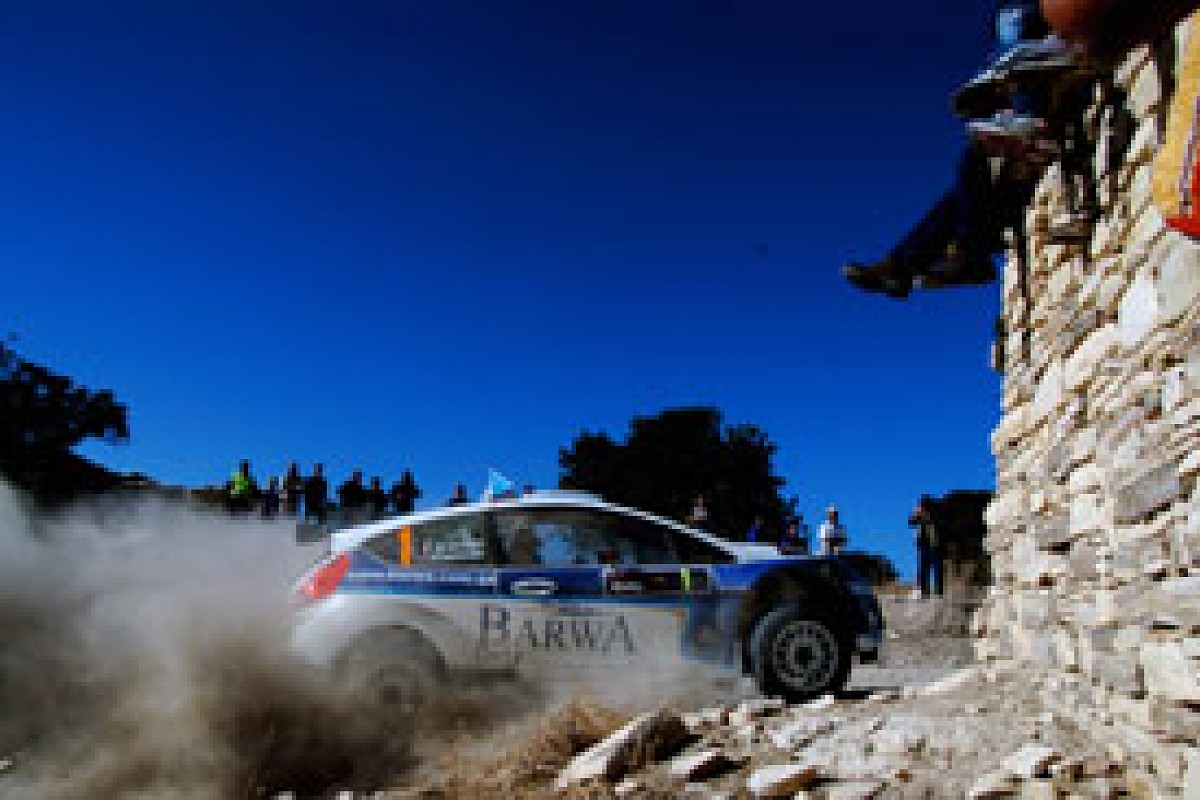 Nasser Al-Attiyah
Round 12: Cyprus
With the championship positions mostly settled, the majority of the leading regulars gave the finale a miss.
Luckily some interesting guests turned up instead, and the rally became a battle between former Production WRC champion Nasser Al-Attiyah and outgoing Junior WRC champion Martin Prokop, both in Fords.
Prokop recovered from an opening-stage driveshaft breakage to take the lead, only to then suffer a second driveshaft failure and hand the win back to Al-Attiyah, who fended off Lebanese champion Roger Feghali. Third was some consolation for Prokop.
Bouffier set some stunning stage times, but to no avail as an early suspension breakage had left him 25 minutes behind. Mikkelsen endured similar misery, his engine failing before SS2. He consoled himself by dominating the following day's non-championship Golden Stage event.
Points:
1. Hanninen 62
2. Kopecky 47
3. Meeke 39