From title-winning driver to engineer of successful sportscar and touring car teams whose company is now a top provider of advanced powertrain solutions, RML founder Ray Mallock has done it all.
As the son of successful clubmans formula manufacturer Arthur Mallock, it was always likely that Ray Mallock would one day end up designing and building racing cars of his own. But the man after whom engineering powerhouse RML bears its name was also a successful driver in his own right, who won two British Formula Atlantic titles and the world sportscar championship Group C2 division in 1986.
Since stepping back from driving, his outfit has won three British Touring Car Championship crowns and added four consecutive World Touring Car Championship titles between 2010-'13 with Yvan Muller and Rob Huff. But despite RML's success, Mallock never had a formal education in engineering and instead "just picked it up" along the way from his father.
"The only formal stuff I ever did was my apprenticeship at Aston Martin," he says. "I grew up with driving cars and working with my dad on his cars and I built my first racecar as well, so it was very natural. For my final year project at secondary school, I built a go-kart where most other people were making adjustable spanners."
Mallock did all the test and development work himself in the mid-80s when RML ran the Aston Martin Nimrod, Ecosse C2 and Aston Martin AMR1 programmes, until he handed over the reins to the perennially underrated David Leslie, a long-time Mallock favourite who would go on to race for RML with great success in the BTCC.
"It became obvious that it was not right to try and combine those two key roles, and because I felt that the team had the potential to go on and win," Mallock says. "Although I still loved driving, I knew that the whole programme needed my focus on other areas and there were other people that could race as well as me.
"In David I had someone that I had confidence could test as well as me and in those early days I was engineering the car and working with David so I could feel every bump that he was feeling and every little bit of understeer and oversteer."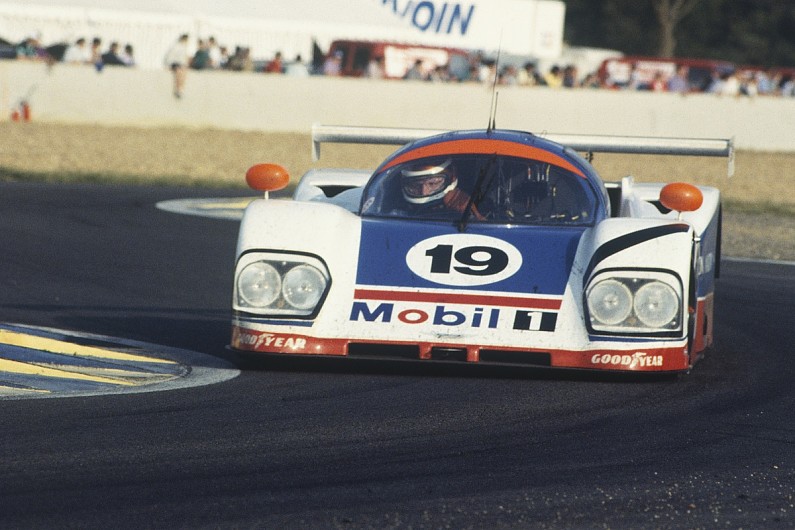 Ironically, Aston would pull funding from the AMR1 project less than 12 months later, but Mallock has no regrets and cites that decision to cease driving as a seminal moment in RML's rise.
"That car and that team was so much part of me, I was happy to change roles," he says. "It was a wrench but if I had tried to carry on a semi-professional driving career, then I wouldn't have had the focus and the energy to develop RML, so it was the right thing to do."
But how good a racer was he? Mallock pauses.
"I was a pretty good driver whose engineering nous really helped my performance because I could get more out of the car," he says. "I knew a bit about the engineering and I was hugely motivated to improve any car I got into. I feel very fortunate that I've had those elements to my career and been able to blend them in."
"It does start with the objective, with the vision for the project or the team or that season. I suppose in a nutshell its about efficiency and managing those resources" Ray Mallock
A switch to touring cars beckoned, and RML delivered BTCC titles for Vauxhall (with John Cleland in 1995) and Nissan (with Laurent Aiello in 1999, ably supported by Leslie in second) before broadening its horizons into rallying with the Opel Corsa S1600 and the ASCAR stock car series, which it won in 2002 and '03 with Nicolas Minassian and Ben Collins.
Mallock, happiest working at the drawing board, was heavily involved in each success and constantly evolving his skillset.
"Certainly in the early days I would be all over everything, whether it was rallying or ASCAR, I was very involved in all elements of those," he says. "As the business grew then we were able to take on more senior experienced engineers and managers.
"I'm retired now so the latest stuff that we're doing goes right over my head!"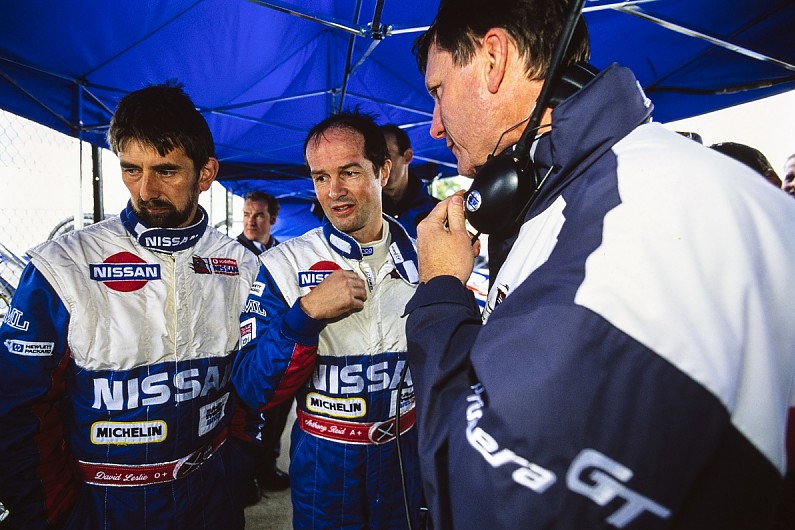 RML also built the Saleen S7R that won the 2002 British GT title and returned to the BTCC with SEAT in 2004, before switching to the WTCC in 2005 with the Chevrolet Lacetti. At first, RML used tried and tested Swindon Racing Engines, but results were disappointing as Chevrolet finished a distant fourth in the manufacturers standings. That gave Mallock the idea to take things in-house.
"We took the plunge to set up our own engine department," he says. "That was a huge step forward because suddenly we had everything under our own control on the chassis and engine side."
This was one of the key factors in the success of the all-conquering Chevy Cruze, the replacement for the Lacetti which Mallock concedes "was not a great base car at all with the drag, narrow track and a few other things". Still, the Lacetti almost won the BTCC in 2009 with Jason Plato, who won all three races in the Brands Hatch GP season finale to end the year just five points shy of champion Colin Turkington.
Plato then made amends in 2010 with the Cruze to score his second BTCC title and came close again in '11, but on the world stage there could be no stopping the Chevrolet steamroller, which continued into '13 after the factory had withdrawn works support with Muller winning his fourth title in six years.
"That sort of performance is the culmination of a huge amount of commitment and focus," Mallock says. "It starts with being clear about what the objectives are and the team taking that on-board.
"It's management of all your resources, managing your budget, prioritising how you're using your time whether that's track time or aero time or time in the workshop and the team being on-board with how you're going about that.
"It does start with the objective, with the vision I suppose for the project or the team or that season. I suppose in a nutshell it is about efficiency and managing those resources."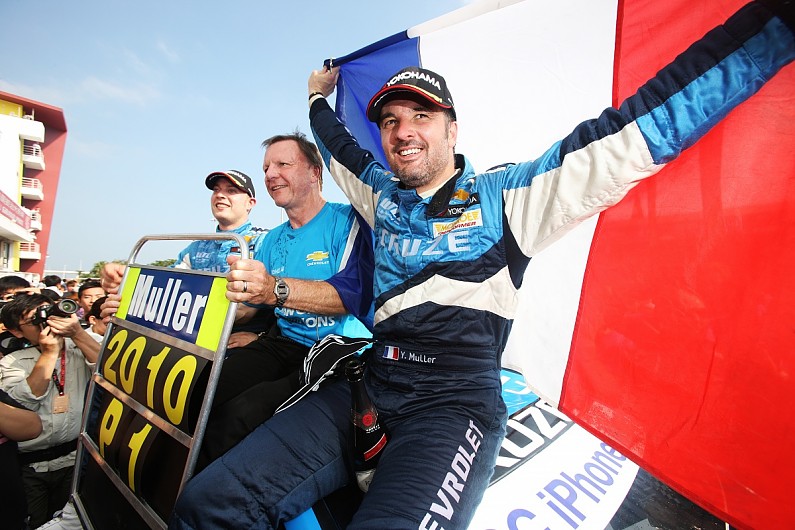 By this stage, Mallock had finally cracked Le Mans as an entrant with LMP2 class victories in 2005 and '06, having never bettered second in Group C2 in 1987 in his nine attempts as a driver.
RML's most recent venture to Le Mans with the Garage 56 Nissan ZEOD - the first car to complete a lap of the Circuit de la Sarthe on fully-electric power - in 2014 was an indication of its present path, having diversified away from being a turn-key motorsport outfit into a specialist in electric vehicles and advanced powertrain solutions.
"Having that holistic experience is more rewarding and you can end up with a better result if you've got people who understand what's going on at the front and back ends of the car, and the middle and underneath too" Ray Mallock
Currently without an active competitions arm, RML's only link today with the BTCC is as the chosen supplier of sub-frames. But Mallock has no regrets having seen former super touring rivals Triple Eight - which took over the factory Vauxhall contract from RML for 1997 - and Tom Walkinshaw Racing both cease to exist.
"Motorsport is such an up-and-down business, you've only got to have a look at the organisations that have come and gone in the last 10 years or 20 years, they come and go because of the limitations of the income stream with the way championships and manufacturers come and go," says Mallock.
"So if you're going to keep a team of 50 or 100 people together, you need to have a wide enough portfolio to weather those ups and downs."
Mallock says the diversification has also strengthened its workforce, ensuring its staff are well-rounded and avoid becoming pigeon-holed in the hyper-specialist roles that are required by Formula 1 teams.
Now retired - his son Michael runs the business today - Mallock has little practical involvement in RML's day-to-day running, but seeing young engineers thrive remains a passion. He keeps an interest in RML's apprentices who sample every facet of the company from chassis and composite builds to fabrication, powertrain development and aerodynamics.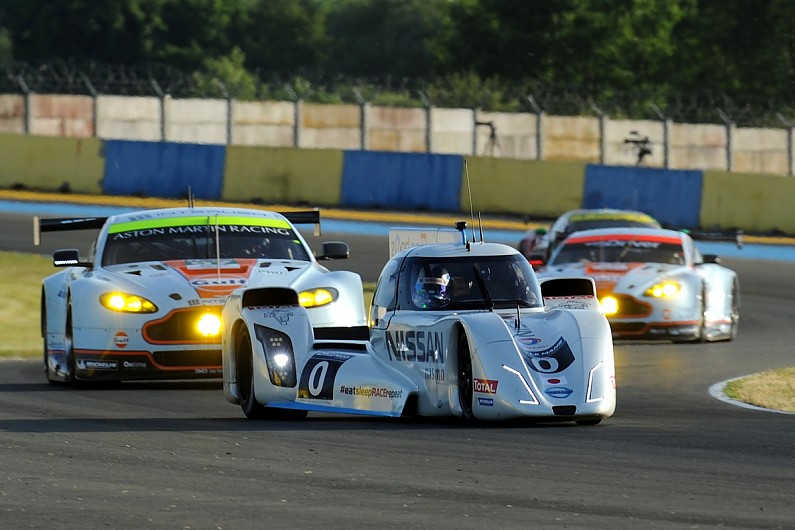 "Getting your young engineers motivated gave me a great deal of satisfaction," he says. "Having that holistic experience is more rewarding and you can end up with a better result if you've got people who understand what's going on at the front and back ends of the car, and the middle and underneath too."
"It's good fun and if you love what you're doing then that always gets a bit more performance out of what you're up to."
Top tips for engineers from Ray Mallock
Having a positive attitude and a teamwork mentality is really important. To be a successful engineer, you need to be able to get the best out of your team around you and if you love what you're doing, then that always gets more performance out.
Seek the benefit of experience. When I did the Nimrod, I had no experience of aero, but I was fortunate to get time with Ron Tauranac and Patrick Head. If you ask people for advice in the right time and in the right way, most people will kindly give it.