It's a racing powerhouse with so many fingers in motorsport pies that you'd think it's in danger of running out of fingers. Based on revenue, it's doubled in size over the past six years. In the past 12 months it's been heavily involved in Formula E, DTM, Formula 2, Formula 3, GT3 and GT4.
So it's little wonder German giant HWA has been attracting ever-increasing attention to its base in Affalterbach, 60 miles south-east of Hockenheim - and, crucially, not far from the HQ of Mercedes.
Mercedes DNA runs right through this company, which chipped off from AMG in 1998. AMG was founded in 1967 by two former Mercedes employees, Hans Werner Aufrecht (the 'A') and Erhard Melcher (the 'M'), and based in the village of Grossaspach (the 'G'). AMG, which had moved to Affalterbach in 1976, really rose to prominence as the DTM rapidly gained international recognition in the late 1980s, and it became the factory Mercedes 190 team in 1990.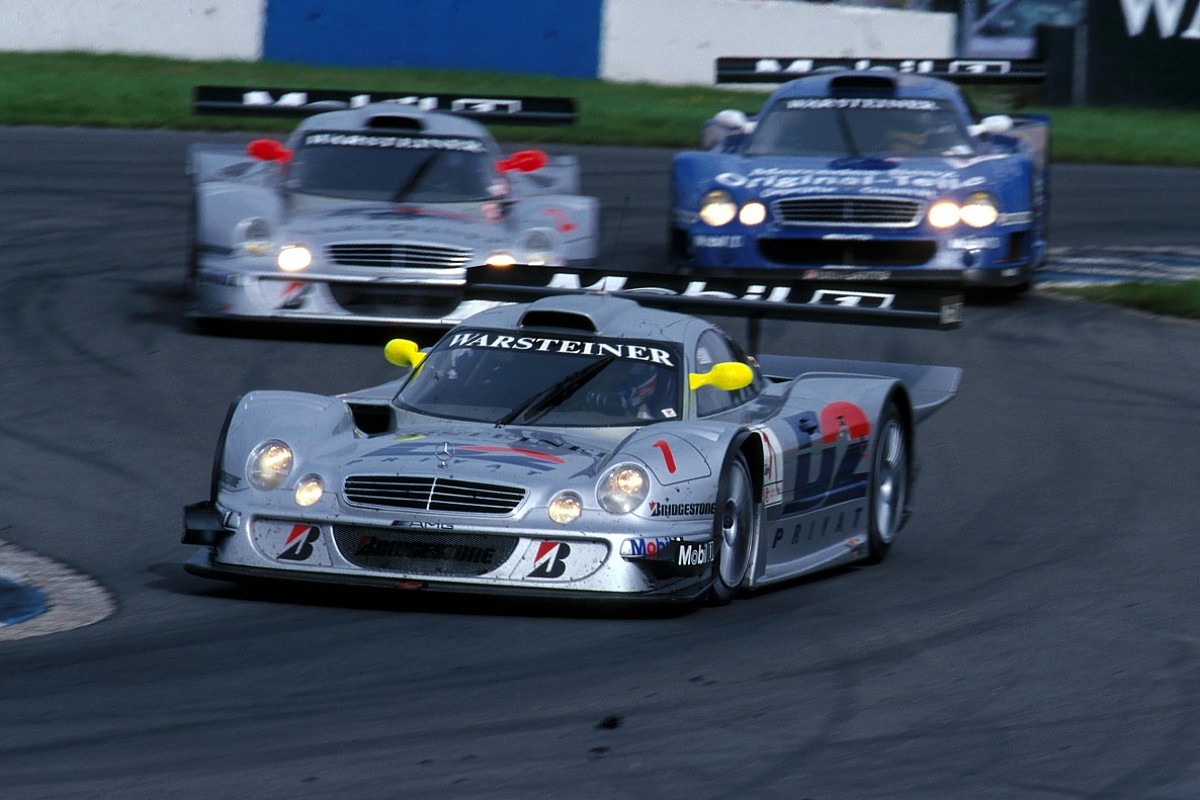 In late 1998, just as the hugely successful AMG Mercedes CLK GTR programme was finishing, Aufrecht sold his majority shareholding in AMG to Mercedes parent company Daimler, but set up a new company - HWA (his initials) - to look after Merc's racing activities.
A transition phase resulted in Aufrecht being completely bought out of AMG by Daimler, while HWA's racing activities centred upon the DTM, with Aufrecht rightly described as the 'godfather' of the revival of the series for 2000.
In 2002, HWA also began tuning two-litre Mercedes engines for use in the German Formula 3 Championship, which grew into the F3 Euro Series in 2003 and, in turn, the FIA F3 European Championship in 2012. Through these successive periods of F3, it always supported the DTM, so HWA was renowned as a very German-centric company.
"When I joined, DTM was the biggest part of the company. We had a revenue of €55-60million and now we are twice as big" Uli Fritz
Then, in late 2013, an ambitious marketing man named Ulrich 'Uli' Fritz transferred from AMG to HWA - just as the Mercedes fortunes in the DTM were taking a downturn. Within a year he was installed as CEO.
"I have to say I have always been a motorsport enthusiast," says Fritz. "I was working in Mercedes-AMG and responsible for event marketing, and part of this was branding and sponsoring, so I was involved in the motorsport activity, which was mainly DTM."
At AMG, Fritz (below) became the architect of the launch of the SLS AMG GT3 customer racing programme in 2010, with HWA - as the partner company for Mercedes/AMG racing activities - responsible for the design, build, development and aftersales care.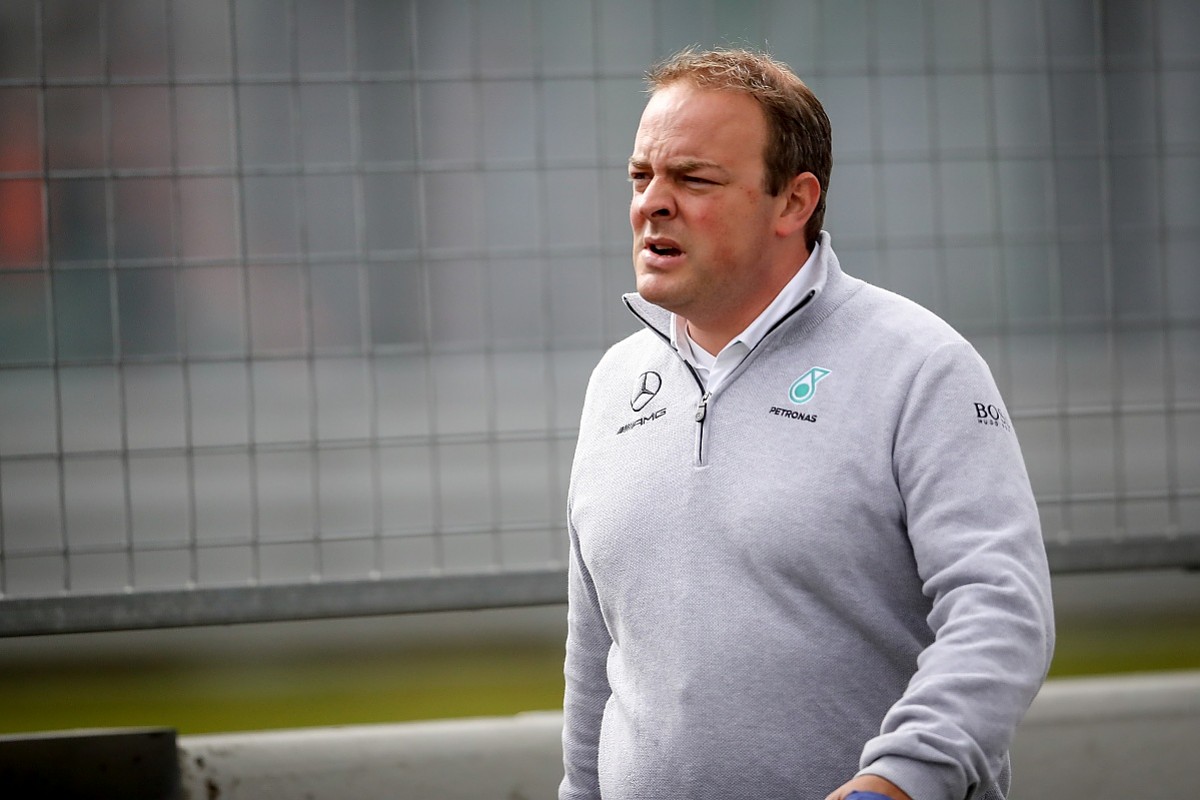 As GT3 racing has exploded over the past decade, this has become a significant part of HWA's activities, augmented by the addition of the production-based Mercedes-AMG GT4 project in 2017.
"There started to become more and more racing in my daily life, and there was more and more contact with HWA," adds Fritz. "It was more or less a logical step [to join HWA]."
As Mercedes struggled in the DTM, Aufrecht's long-time cohort Gerhard Ungar, who had been with AMG/HWA for 26 years, stood down as CEO and technical director in May 2014. Fritz replaced him as CEO, and DTM titles followed with Pascal Wehrlein in 2015 and Gary Paffett in 2018 (below).
"That [replacing Ungar] was not really planned," recalls Fritz. "However, when I came here in 2013 it was clear that it was already a challenge in DTM, that we would not fight for the title.
"The idea was to join the board of management and to give more freedom to Gerhard to look after the technical side of the company. However, 2014 didn't start well, and based on that it was decided that Gerhard would leave the company, and I was the only one left!"
Aufrecht, now 81, remains chairman of the supervisory board of HWA. He retains a 40% stake in the company, which was listed on the Frankfurt Stock Exchange in 2007.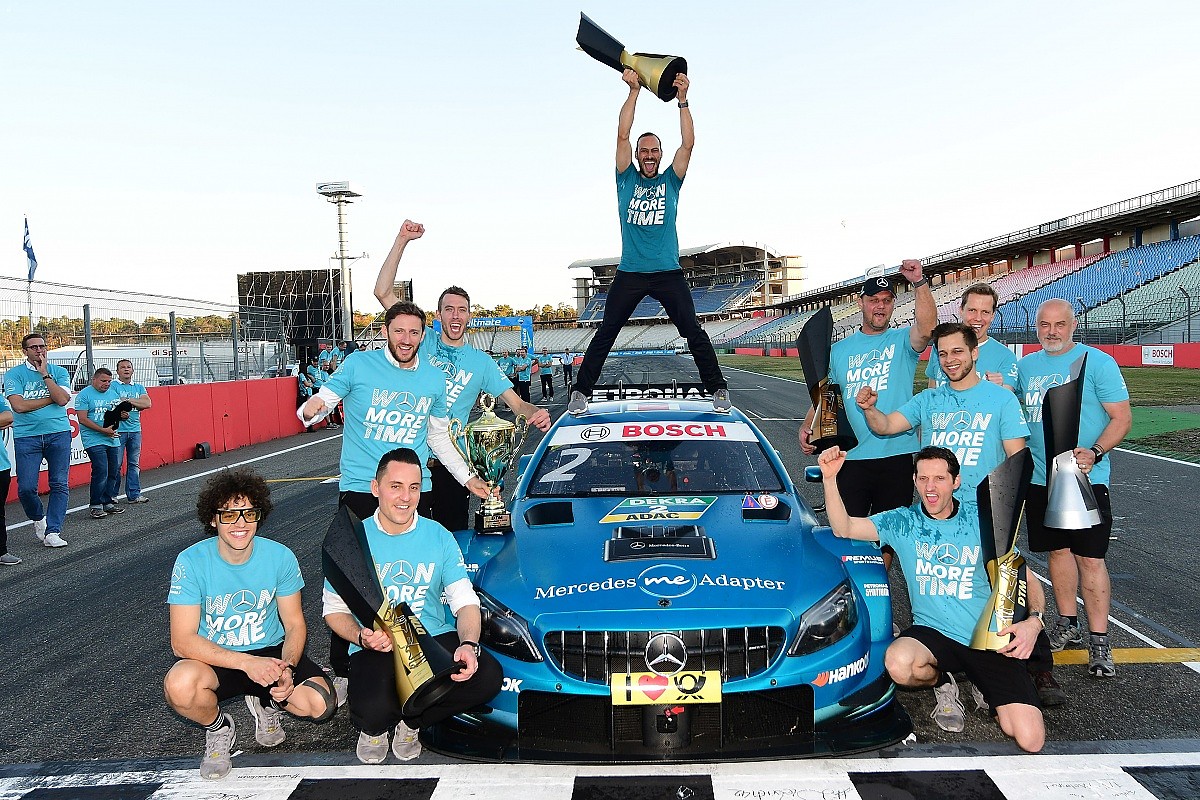 One shareholder was current Mercedes F1 team boss Toto Wolff, but Fritz explains that after he "developed into his new role at Mercedes, from then onwards he gave away his shares because it would have been a conflict of interest". Daimler and AMG have never been shareholders - "HWA is completely independent," says Fritz.
The expansion has really happened under Fritz, with the GT customer programme he instigated while at AMG, and with the more recent moves into Formula E, F2 and F3 (as a team, rather than an engine supplier) under the HWA Racelab banner.
"Our idea is to keep people here in the stable and to develop them rather than always have people from outside" Fritz
"When I joined, DTM was the biggest part of the company, and the customer sport was growing but not as big as it is today," says Fritz.
"We had a revenue of €55-60million and now we are twice as big."
Just as well, because Mercedes announced in 2017 that it would quit the DTM at the end of 2018.
"Of course it was a hit for us, but in every challenge there is also a chance," asserts Fritz.
"We just sat together and made out what chances we could generate out of this. Obviously Formula E is one chance we generated, because you get in contact with new technologies and everything, but also deciding we would enter F3 as our own team, and F2 as a partner of Arden at first [before HWA took over completely for 2020].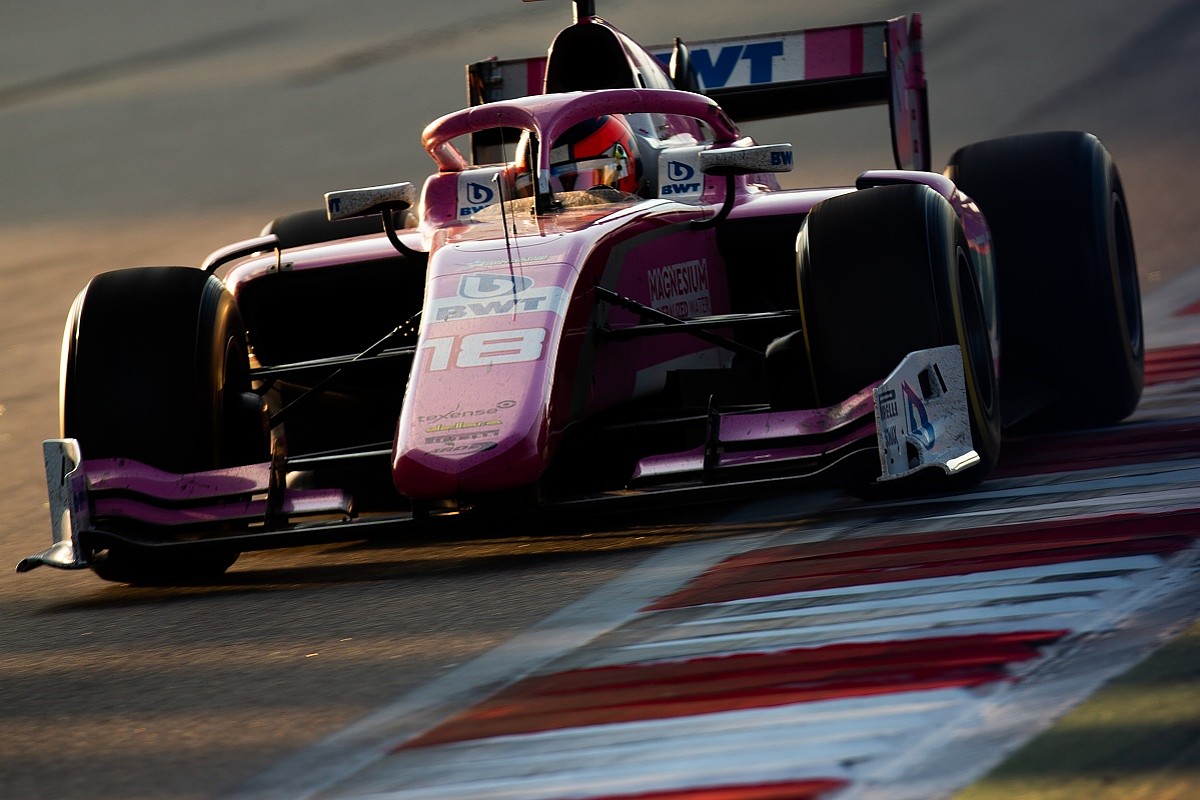 "It's a strategic decision because we want to develop our young drivers, our team and engineers. Additionally, we thought with all the infrastructure we have here at HWA it would be logical to have these programmes in-house, and now we are really happy to have international single-seater teams here at Affalterbach."
The move to FE came as a customer of Venturi for an exploratory 2018-19 season, before the entry of Mercedes as a works entity for 2019-20, with the team effectively operated by HWA in conjunction with the manufacturer's F1 HQs in Brackley and Brixworth.
"To be honest, the FE team of today is the championship-winning DTM team of 2018," says Fritz.
Key to this are Martin Marx and Hubert Huegle as director of race operations (although Marx has now become a member of the executive board) and head of development respectively. Both are long-term HWA men, Huegle going back to the 1997-98 AMG days on the CLK GTR. HWA also snaffled Franco Chiocchetti away from the Abt Audi team to lead the programme.
"Our idea is to keep people here in the stable and to develop them rather than always have people from outside, but it's important to mingle them up, to get new influences," explains Fritz.
"I'm not the biggest friend of always giving the best positions to people from outside, because that often kills the motivation of the guys that are here."
Adding further to the workload upon Marx and Hugle was the late coming-together of the deal with R-Motorsport parent company AF Racing to design, develop and run a team of Aston Martin Vantages in the DTM in 2019 under a partnership dubbed Vynamic.
Paul di Resta and Daniel Juncadella were transferred from HWA's Mercedes DTM team to lead the Aston line-up, with di Resta keeping his engineer Carlo Vermeulen, data engineer Franz Stauske promoted to run Juncadella's car, and ex-Force India F1 man Bill Pearson staying as chief race engineer.
The relationship broke down at the end of 2019, leading to a split between AF and HWA, but the HWA-built Astons will continue to run in 2020.
"It wasn't easy because we were quite late on the timeframe of starting car development and testing it in a bit more than 90 days," says Fritz.
"It was a big challenge, and the results don't show how much effort and passion is in the project. It's a private initiative, you're racing against factory efforts from BMW and Audi, so it's not easy for a private team, especially on the financial side, which directly impacts also the technical side."
DTM rookie Jake Dennis, formerly a race winner in F3 with HWA-built engines, points out: "Mechanically the car was very good and we never had any failures. It was the engine where the biggest gremlins were."
"On the first day, I walked in the door and realised what a responsibility I had to perform for them" Jake Hughes
Dennis adds that HWA's DTM expertise did help operationally: "We don't have regrets, it's just that reliability didn't work out. And if you're not competitive the relationship breaks apart."
For last year's F2 partnership with Arden, HWA employed all four race engineers (Mathieu Meyronne from Prema, Nicolas Morel from Carlin, and ex-Toro Rosso F1/Prema/Hitech F3 man John McGill, as well as taking over the contract of Arden incumbent Jose Fontestad).
Arden's Kenny Kirwan stayed on board as team manager, with the mechanics and other staff also Arden people. The late Anthoine Hubert, as reigning GP3 champion, was signed as lead driver.
"It allowed us to have a driver like Anthoine," says Kirwan (below), "and it did allow us to attract engineers that wouldn't have been on our radar.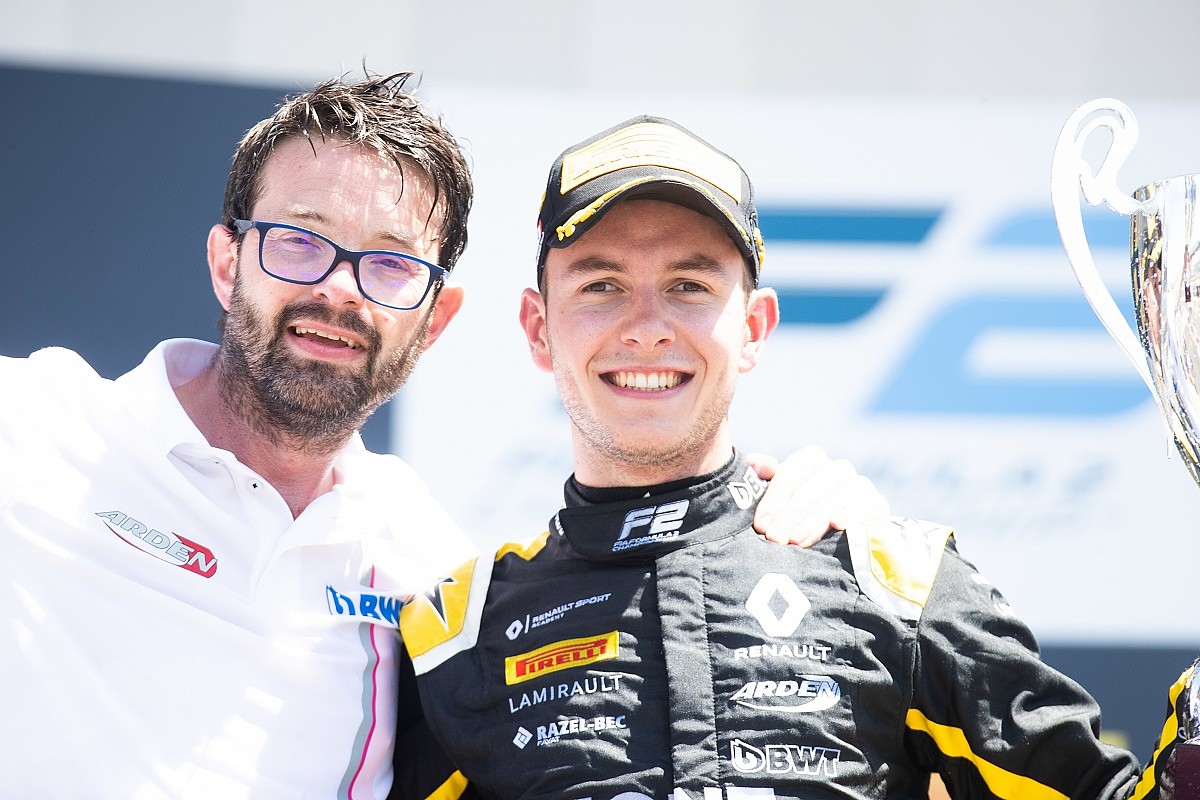 "We had some access to pitstop expertise from the DTM. It hasn't been massive, but it's been a steady stream of resource."
Now that HWA has taken over the F2 team completely from Arden, Kirwan is moving to Germany as HWA team manager along with three of the four engineers (minus McGill), with many of the other places in the team filled with redeployed staff from the DTM Aston project. F2 veteran Artem Markelov (a Kirwan contact) and Giuliano Alesi (the Ferrari junior sourced by HWA) will drive in 2020.
Thomas Strick, who engineered Paffett to the 2005 DTM crown and led HWA's side of the customer Mercedes GT project from 2010, is sporting manager across F2 and the FIA F3 team.
For the junior single-seater effort, HWA recruited ex-ART GP3 man Christophe Boittin and former Motopark Euro F3 grafters Didier Dumont and Diego Fernandez as engineers. Thomas Grosse, who previously headed the F3 engine-building programme, is team manager.
Jake Hughes (also ex-ART) led the driving strength and looks set to stay on in 2020, potentially joined by Ferrari protege Enzo Fittipaldi and Red Bull-backed Jack Doohan. An interesting combination of F1-connected talent, especially as Hughes works for the Mercedes F1 and FE teams as a simulator driver.
"It's enormous," laughs Hughes of the HWA base.
"I've been to a few F1 teams and it's not dissimilar. I've been there quite a few times and I still get lost!
"On the first day, I walked in the door and realised what a responsibility I had to perform for them."
"We have a lot of respect for ART, Prema, Hitech," says Fritz of the F3 venture.
"They are in the sport for years and are the benchmark teams. We at HWA don't just go there to be part of it - the aspiration is clearly to win. But on the other side you have to be a little bit humble, and take one step after the other.
"We treated 2019 as a learning year, competitive from race to race, but we also had a lot of bad luck. We also want to be part of F2 because we believe that you need to offer the complete package to be attractive on the market."
"We have enough on the table and now we want to consolidate that and make them successful" Fritz
In old-school F3, engine supply has dropped off a bit (from 12 cars in the swansong FIA F3 European Championship round in 2018 to six in the 2019 Euroformula Open finale, plus a small presence in Japanese F3). Both series introduce the new Dallara 320 this season.
"Euroformula is developing pretty well at the moment, I have to say," enthuses Fritz. "It's good to see that, and it's a good approach for our business."
But the far bigger customer effort is in GTs, including a new-model Mercedes-AMG GT3 for 2020.
"We are providing knowhow, staff and parts for the teams," points out Fritz.
"We also have subsidiaries in Australia, the US and Asia to make sure our customers are served with the necessary technical support, and with parts on site, because this programme has grown so much."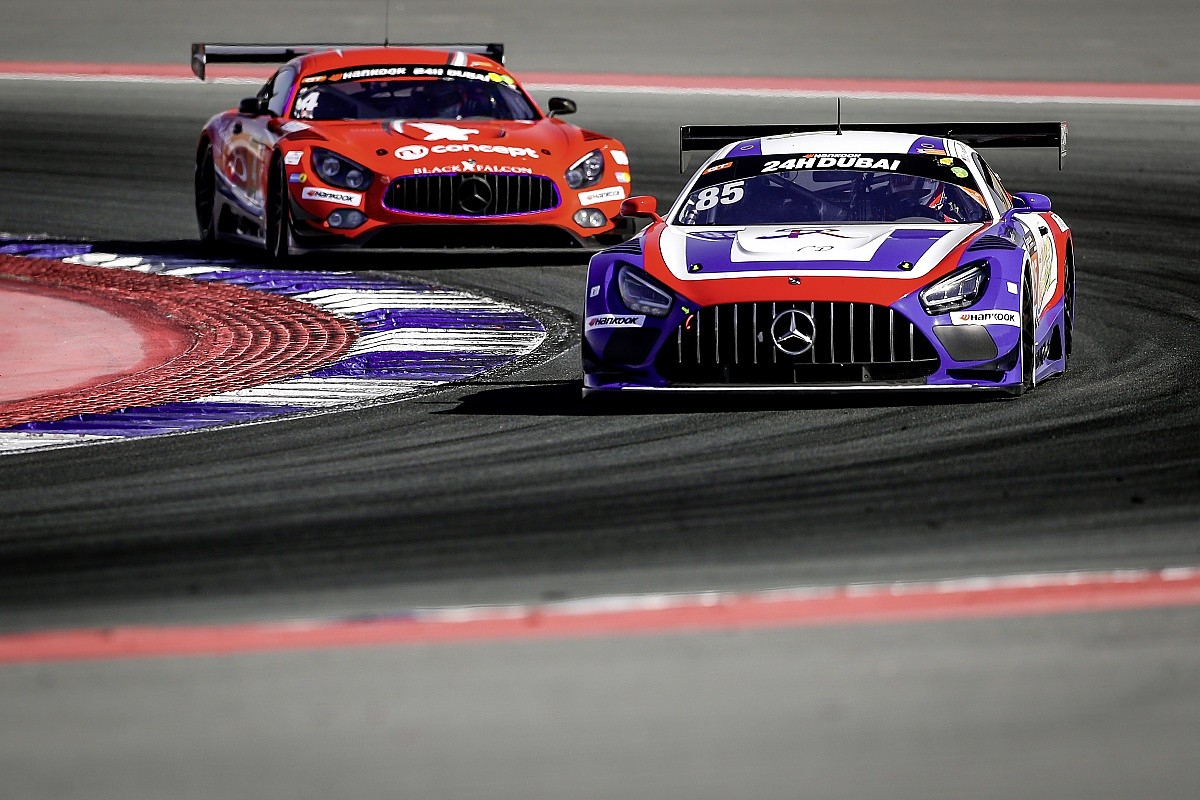 It's a source of great pride to Fritz, from his initial role in the project: "In 2010, I would say GT3 was a lot of gentleman drivers and amateur sport, but this has completely changed.
"Now it's a highly competitive level, and we have GT4 which is maybe stepping into the place of what was GT3 a few years ago. The great benefit for the customers is that they get good service, and they don't have to work on development of the car because they get handed a perfect product."
And then there's the almost-unquantifiable Extreme E - electric competition in the world's remotest areas - which HWA will enter.
"Formula E was something completely new but somehow in the end still logical - formula cars on a race track," says Fritz.
"But Extreme E is something you cannot put into a basket. It's a new invention for motorsport - maybe not even motorsport, it's a lifestyle event and combined with the aspect of sustainability, that makes it really interesting. We're proud to be part of that."
Will HWA and it's over-300 employees be part of anything else?
"We are always open, but we have enough on the table and now we want to consolidate that and make them successful," says Fritz.
"We had a learning year in F2 and F3, and in FE, and now we want to harvest the fruit. You need to stay focused in motor racing otherwise you will not be successful."