Nick Cassidy pauses, then gives his verdict.
"The cornering performance is extremely high," says the 2018 Super Formula runner-up of the category's new Dallara SF19.
"Even the aero visually... you look in the mirror and the amount of air coming off the rear wing is huge. You see that in Formula 1 on TV, but in terms of Super Formula I've never seen that level of downforce before. It's massive. And it's physical to drive."
Here, in a nutshell, is exactly what Super Formula organiser Japan Race Promotion wants from its top-level series.
The SF19 has replaced the SF14 (below) for this year, and while Dallara - whose representative in Japan is long-time single-seater pillar Le Mans Company - is tasked by other championship organisers with doing the best job it can as cheaply as possible, JRP wants F1-equalling levels of performance from its machinery.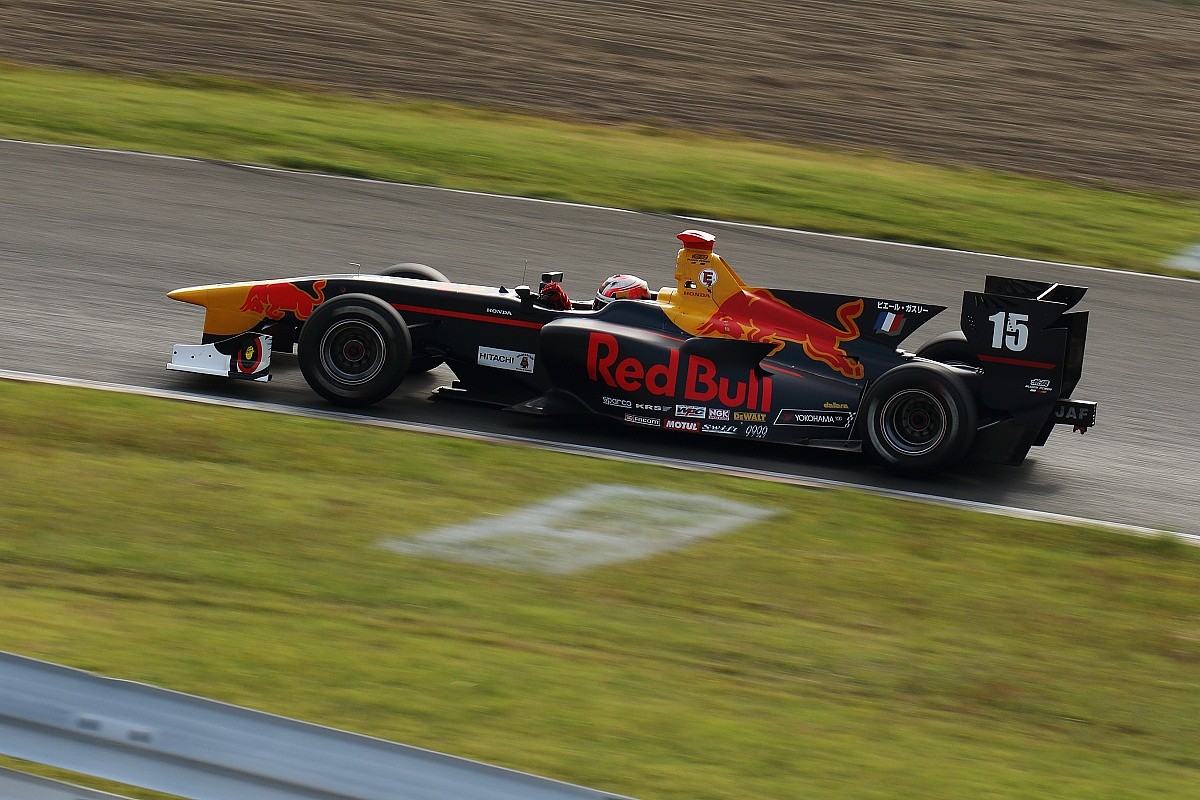 "The concept of the Super Formula car is something which is coherent with the approach of Japan, where they are always focused on the performance of the car," explains Dallara Super Formula project leader Fabio Grippa.
"So we had no choice but to take an approach which is a little bit of a no-compromise. And for this reason, basically we had to push a bit more on the technology and to the new concept, new ideas for the car - to have it as tough as possible, while keeping in account also the overtaking capabilities."
Ah, overtaking... Attaining F1 levels of cornering performance comes at a cost: the downforce produced makes it extremely difficult to pass.
Despite the halo, the SF19 weighs in at just 10kg heavier than the SF14 - 670kg including the driver
"We worked together with the organiser to find a compromise on these two main topics: overtaking capabilities and performance," continues Grippa.
"When you search for a very high-performing car, it becomes more difficult to get good overtaking capabilities because you brake really late because you have a lot of downforce, a lot of grip. So this was the only compromise we had in mind.
"We had several areas where we wanted to work. One is trying to get as much downforce possible from the lower body of the car instead of the upper body, because this is an area that is less influenced by the wake of the car in front.
"Then we had to check several other things - one was to check the loss of downforce when the car is following another one. This is an important parameter. But also it's really important to have a car where the aero-balance shift when following another car is as small as possible. So we worked trying to get the aerodynamics to have the same aero balance when the car is following."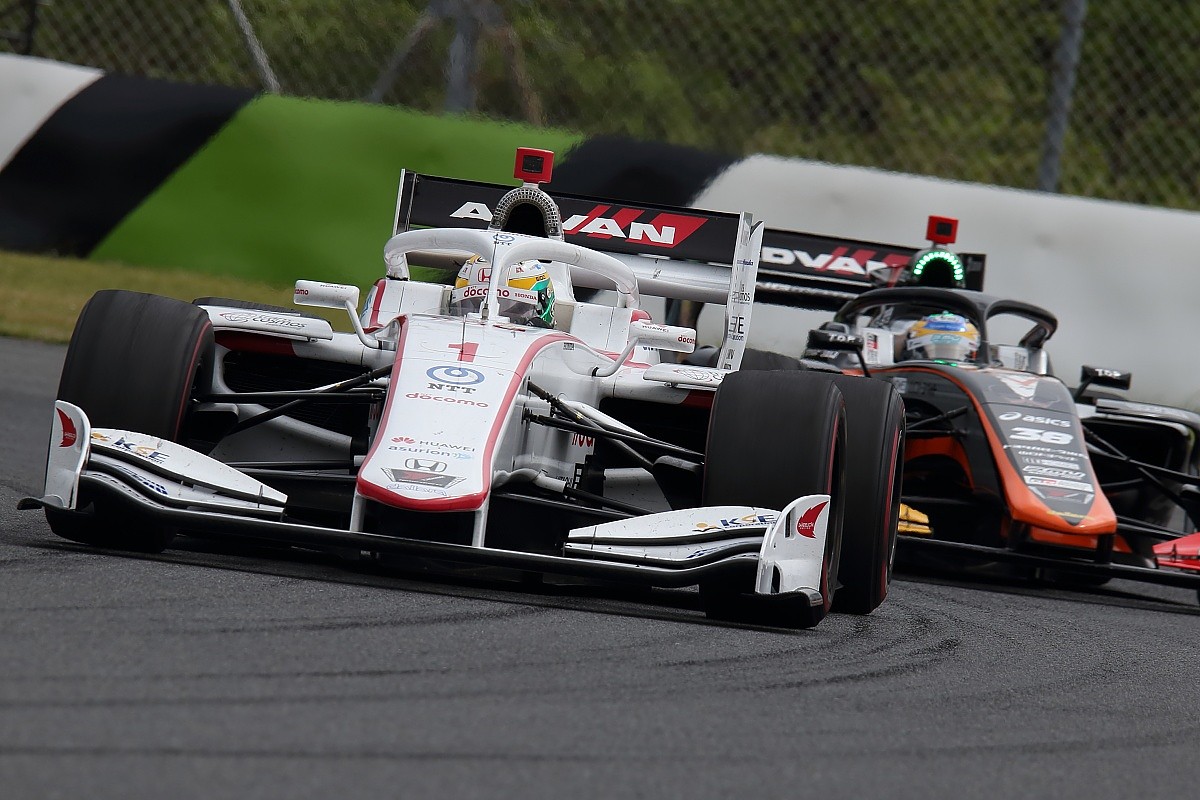 The end product was effectively a substantial update of the SF14, featuring a titanium halo, although JRP ummed and ahhed for a while before plumping for the safety device. Thanks to Dallara's ever-evolving manufacturing capabilities, despite the halo, the SF19 weighs in at just 10kg heavier than the SF14 - 670kg including the driver for a machine powered by the 550bhp four-cylinder, two-litre turbocharged engines provided by Honda and Toyota.
"There are quite significant changes between the SF14 and SF19, and most are under the skin, because due to the more stringent safety regulations the weight of the car is increasing quite a lot," says Grippa.
"In every championship - F1 [where Dallara produces the Haas cars], F2, F3 - we are adding 80kg to comply with the more stringent safety regulations. We decided with Super Formula to try to keep the weight as low as possible, so we had to push the boundaries of the material technology approach to make a completely new monocoque. We can say now that the car is much lighter than F1."
Although the SF19 is a spec car, JRP wants the teams to continue to have freedom in suspension development.
"Japanese people have a very different approach to Europeans," says Grippa.
"They are really focused on performance, and they like a lot, more than in Europe, to play with the set-up of the car, and so Super Formula is one of the more sophisticated racing cars in terms of set-up possibilities.
"The championship organisers decided to leave some suspension devices free for the teams, and I'm talking about dampers, third elements, all the devices related to the suspension set-up. Race engineers can still make the difference in Super Formula, more maybe than in other championships."
It is certainly appreciated by those in the series. Kondo Racing engineer Kotaro Tanaka oversees the Toyota-powered squad's pair of Dallaras for Kenta Yamashita (below) and Yuji Kunimoto, and race engineers top young talent Yamashita.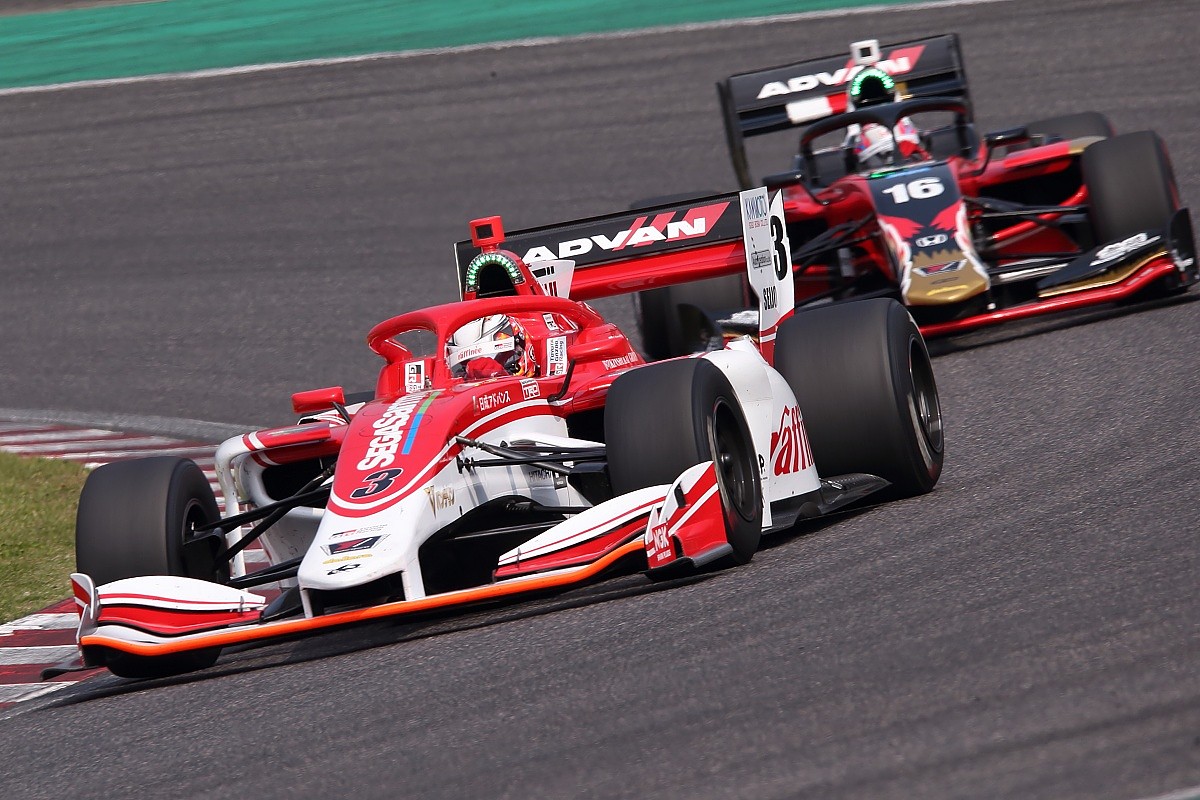 "I've been more than 20 years in this category!" says Tanaka, who previously worked at Nakajima Racing and Dandelion Racing.
"The Dallara guys are so good. I always feel that the Dallara guys look out for the customer, and that's the reason why they always make a very good car.
"It's very good for the customer side, not only for their own side - they are not only thinking of making money. That's the reason why Dallara are so successful I think."
Tanaka reveals that while JRP negotiated with Dallara to stipulate exactly what it wanted from the SF19, this was done after consultations with the teams.
"It's much more refined, and you need a smooth style to drive it because it's got a lot of downforce and grip." Nick Cassidy
"Of course JRP asked us what we should do," he says. "'OK, slightly more downforce would be fine', or something like that. JRP want a quick car, just below F1 maybe, so they want good performance and a very good racing car.
"Of course it's a one-make car but dampers are free, springs are free, so the way of developing it is quite interesting. Some guys come from the south and some guys come from the north!"
And those 'north' versus 'south' development paths can have huge knock-on effects in competitiveness for the teams in a series that is ultra-close.
In the most recent round at Sugo, TOM'S driver Cassidy and Team Impul ace Yuhi Sekiguchi arrived at the track in the Sendai highlands as the two prior race winners in 2019, yet both fell in the first round of qualifying, where the field is slimmed from 20 cars down to 12. So too did Cassidy's team-mate, ex-F1 racer and newly-crowned World Endurance champion Kazuki Nakajima.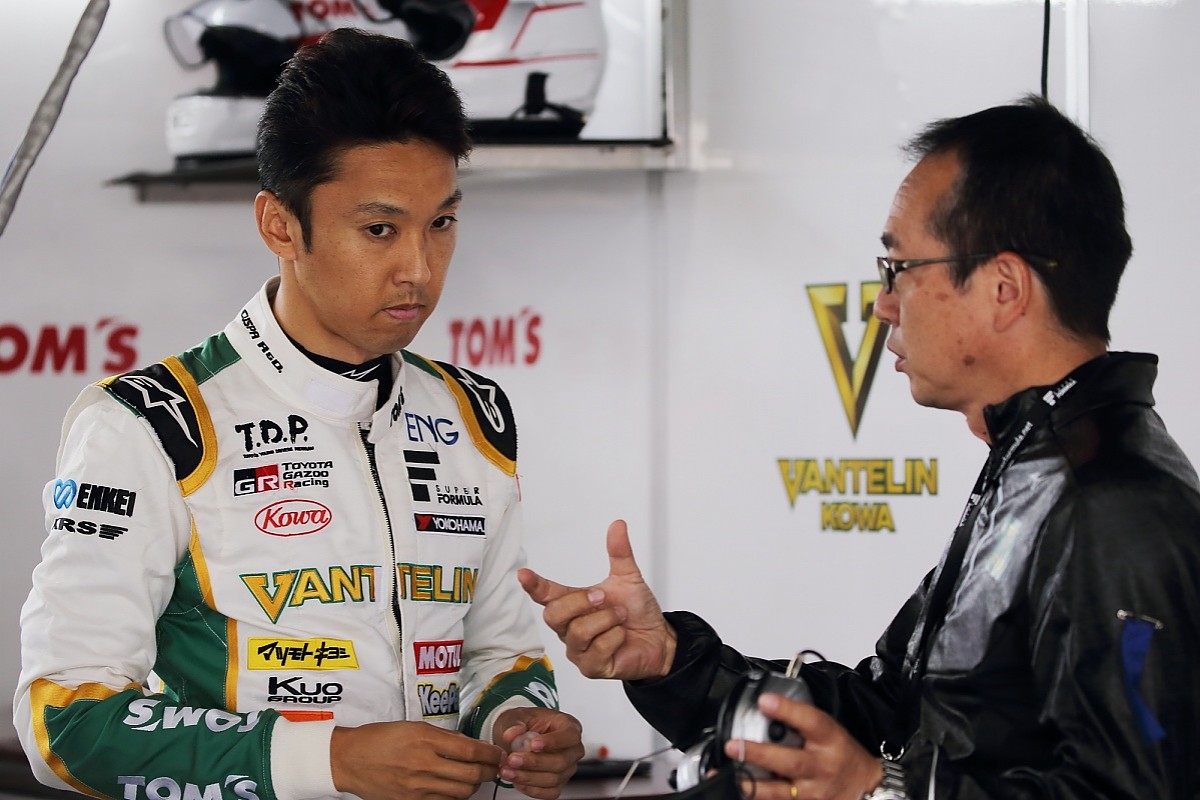 "Eighty per cent of the development is quite easy because the Dallara cars are good," says Tanaka, "but from that point the competition starts.
"Only a 3 or 4% difference [in set-up philosophy] makes a big gap. Cassidy and Sekiguchi out in Q1. Nakajima-san, endurance world champion, out in Q1. It's amazing - crazy!"
Says Cassidy: "The SF19 feels like a step in the right direction. It's much more refined, and you need a smooth style to drive it because it's got a lot of downforce and grip. That's really nice, but you notice the weight [albeit only 10kg more than the SF14].
"The other thing is, we now have engines that need to last a full season - we used to have two a year - so I think we've lost a bit of power. So you've got more grip, but in the low-speed it's more driveable because you've got less power."
Nakajima is impressed by the mid-corner speed and improvement in grip compared to last year, but plays down the common claim that Super Formula cars are quicker through the high-speed twists of Suzuka's first sector.
"I think it was when F1 had a little bit worse aero and worse tyres," he says. "Three years ago compared to F1 we were clearly quicker in the corners, but now F1 has gone quite a bit quicker with the tyre and the aero. But if you think about power compared to cornering speed, this ratio I'm sure is quite close to F1."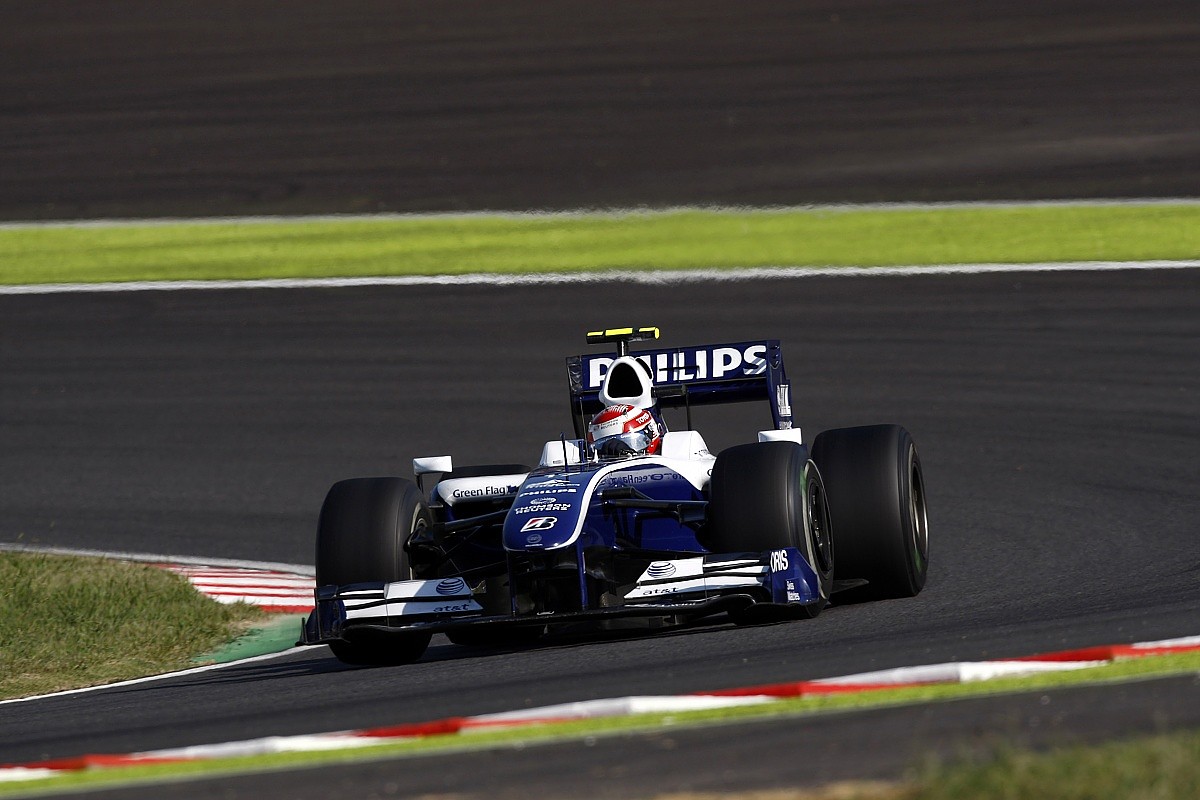 Nakajima enjoyed a long battle with Sekiguchi up to the pitstops at Sugo, but it was stalemate even though there were several side-by-side moments. Despite Dallara's work on stabilising the aero, it is clearly still difficult to pass.
The Japanese are very pure about their racing and don't like DRS, so instead they use push-to-pass, which works by bypassing the restrictor that controls fuel-flow rate and can be used in attack and defence.
Before 2019, each driver was allowed five uses of 20 seconds per race. This year, that has been tweaked so it can be used for a maximum 100s, but within that for any period it's needed. The sting in the tail is that, every time it's used, you must wait for 100s before you can activate it again. Lights on the car flash every time it's used.
"Compared to F2 it's physically more difficult - tough on the neck - but it has power-steering so it's lighter [to drive] than F2." Tadasuke Makino
Cassidy highlights a battle with Lucas Auer at Autopolis - it was impossible to pass the Austrian until they caught Yamashita and Auer tried to overtake him.
"The thing that makes it difficult is that 100 seconds of blank time after you've used it," he says. "I think that can help some guys get lucky sometimes. If you're the car in front you never use it until you see the car behind has.
"But if you're the car behind and the car in front does use it, you stay off and you can pass him on the next lap. Auer was quite smart. Whenever I'd use it, he'd use it to defend. It wasn't until he started attacking the car in front that I got the opportunity to wait and then use it, and it provided me with a chance to get him."
"The push-to-pass is I think quite good," says Nakajima. "It's not too artificial, and the way the light works we can think more about when to use it and when not to, so there's a bit more strategy when we're fighting. It's not like DRS, where you can pass without any risk."
DRS is, of course, used in F2, which some would argue is Super Formula's equivalent in Europe and for which Dallara also supplies the cars.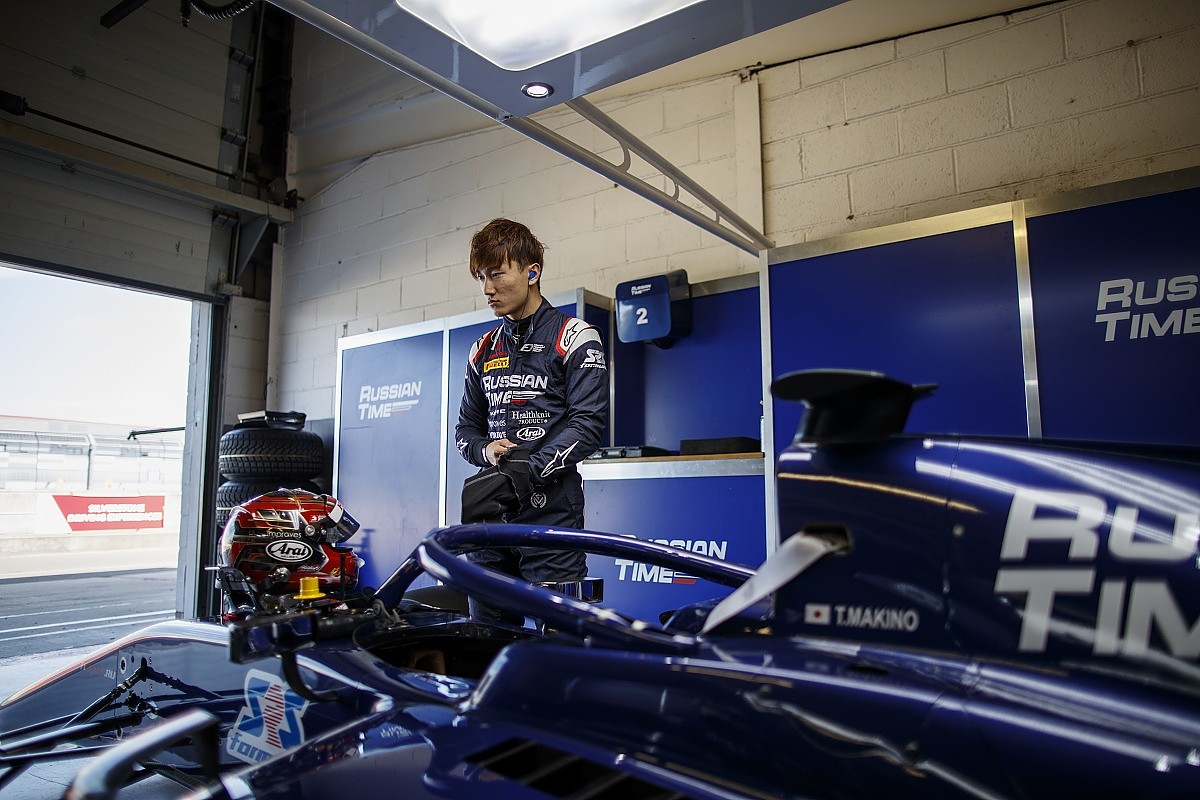 Young Honda talent Tadasuke Makino was a race winner in F2 last season before switching to Super Formula for this season, where he has been a frontrunner straight away with Nakajima Racing. He compares the Super Formula car very favourably to F2.
"Last year I did the rookie test in the SF14 - it's a big difference compared to the F2," says Makino.
"The car is lighter and has more downforce. SF14 to SF19 is I think two more steps - quicker, more downforce, and really quick.
"Compared to F2 it's physically more difficult - tough on the neck - but it has power-steering so it's lighter [to drive] than the F2. I think this is an important thing. F2 drivers have to do a lot of muscle training.
"Normally a formula car is easy to control, and I don't know why the F2 organiser didn't add power-steering. F2 is really heavy [to drive] and this is a big problem! SF19 I can push maximum always.
"And then tyres are a big difference compared to Pirelli [in F2]. Yokohama is more consistent but that's a little bit of a problem because the soft [option] is really consistent and no degradation. But compared to Pirellis it's much better."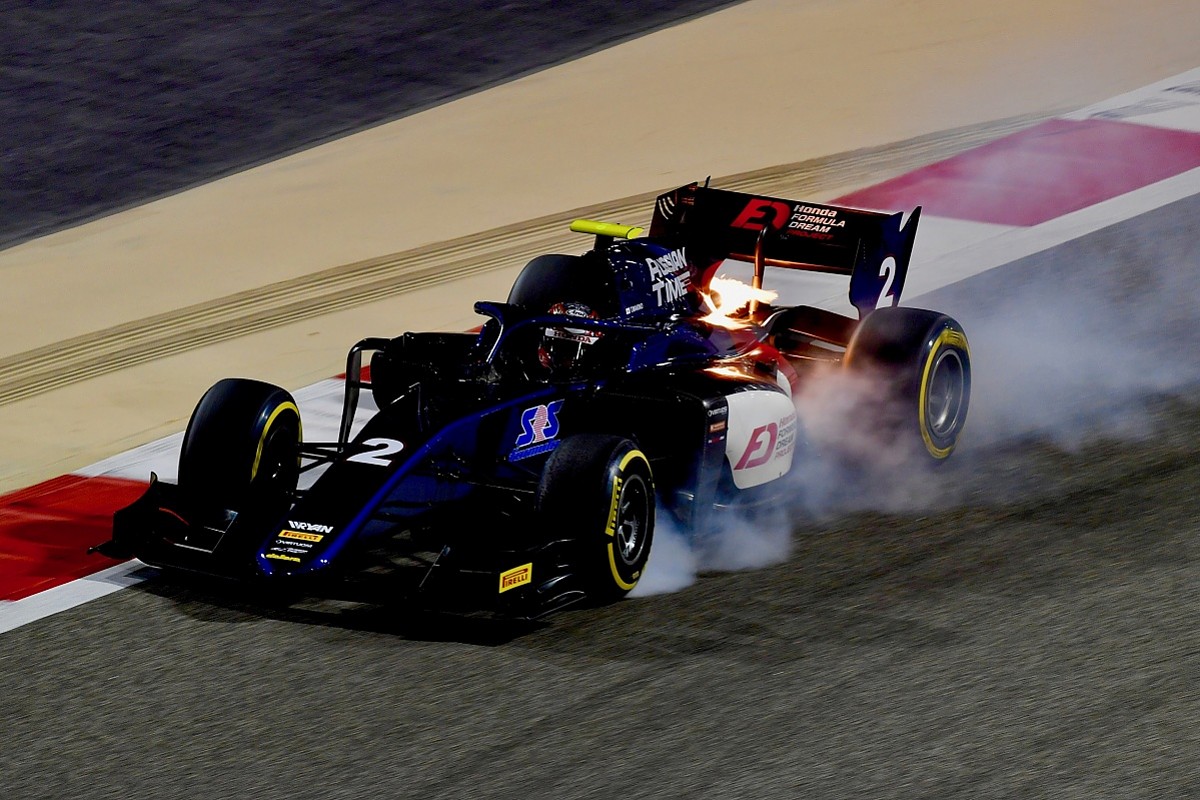 Indeed, Makino's point is that drivers get off the harder medium tyre as quickly as possible because the soft is durable and faster.
That closes off a strategy variable because - unlike in Europe - deliberately building a tyre that is useless within a few laps goes against the Japanese culture of chasing performance excellence.
Unlike in Europe, deliberately building a tyre that is useless within a few laps goes against the Japanese culture of chasing performance excellence
One thing those durable - and grippy tyres - does is to exhaust the drivers.
"Physically it's tough on the neck, but the arm is OK," says Makino. "That's a really important thing because you are pushing every lap."
"There was concern from some drivers about lateral acceleration," adds Grippa, "especially at Suzuka, where it's really high. Not all the drivers were in good shape to drive the car. But all the people are happy."
For that reason, you can expect Super Formula to continue its recent trend of attracting F1 hopefuls to take on the cream of the Japanese talent.
After all, it's a better car than they'll experience anywhere else in the world.