Since its debut in 2010, British Touring Car Championship stalwart AmD Tuning had only twice previously managed to finish on the outright podium.
So when its cars managed the feat twice on the opening day of this season at Brands Hatch, with Rory Butcher taking the team's maiden victory in race three, team boss Shaun Hollamby could be forgiven for thinking all of his Christmases had come at once.
Even more impressively for a privateer outfit, that success has been masterminded despite using two different cars. Brands race-one podium finisher Jake Hill and Mark Blundell campaign AmD-run Audi S3s under the Trade Price Cars Racing banner, while Butcher and Sam Tordoff steer ex-Eurotech Honda Civic FK2s.
Two strong weekends at Donington Park and Thruxton have made Butcher joint championship leader with reigning champion Colin Turkington, while Hill is knocking on the door of the top 10.
The appeal of running different cars is obvious - if the circuit or track conditions aren't conducive to one type of car, the other can step up to the plate. But it's much easier said than done, as teams have to bring separate stocks of spares, require more engineers for separate debriefs and - more commonly in GT racing - must also satisfy a manufacturer's confidentiality concerns.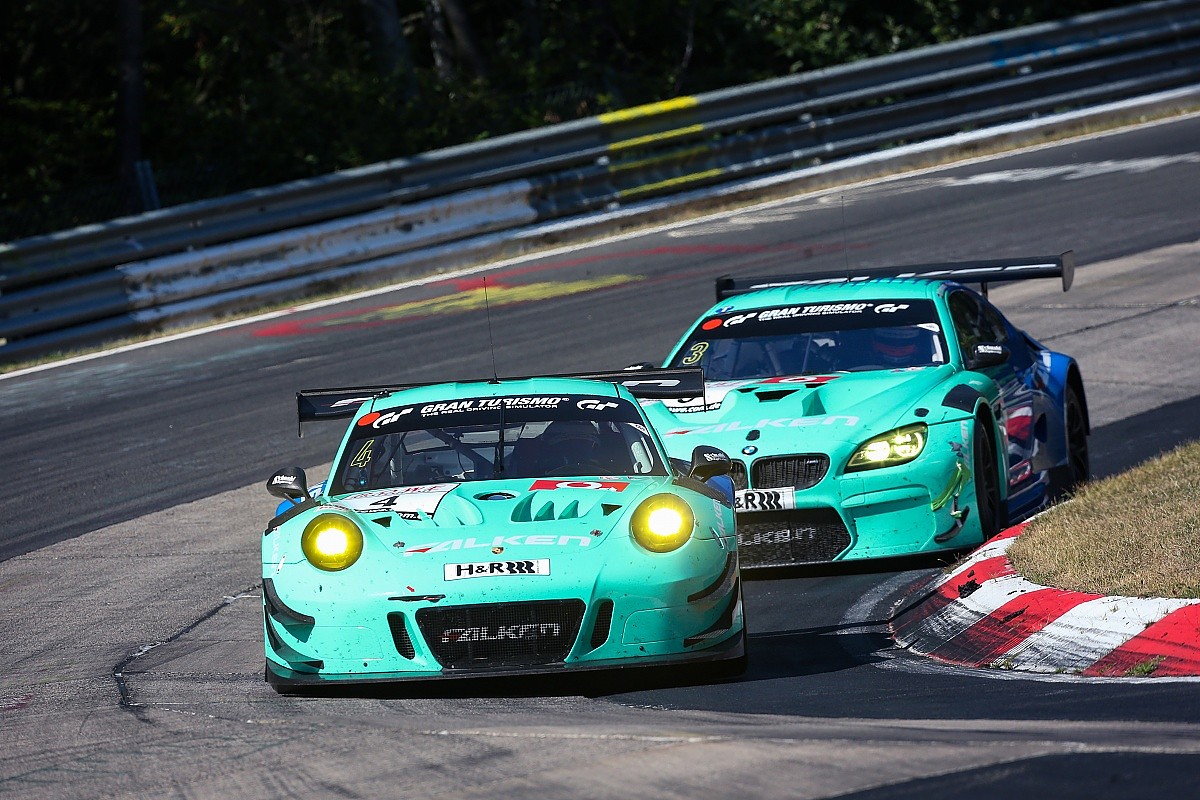 VLN outfit Falken Motorsports - the racing arm of the Japanese tyre maker - runs a BMW M6 and a new Porsche 911 GT3-R in the top SP9 class to give it the best data spread for its R&D, and two spins at the Balance of Performance wheel of fortune.
But that comes with its own distractions - such as having to sit its engineers facing each other, rather than alongside, to ensure their respective data sets are not shared. Compared to running identical cars with directly comparable data, running different chassis against each other can be a lot of hassle without any guarantee of success.
This is not the first time AmD has mixed and matched since the NGTC (Next Generation Touring Car) regulations, designed to reduce costs around a series of common components, were introduced in 2011.
"Even though they're different makes, it works well to have more cars." Shaun Hollamby
Mike Bushell, now Butcher's engineer, in a Ford Focus was paired with Nic Hamilton's Audi in 2015, and last year Hollamby combined two Audis with ex-works MG6s. But with both the Audi and Honda using the standard Swindon-built engine, AmD only requires a single engine data engineer across all four cars, and both camps have benefited from the set-up data used by the other.
"Even though a lot of the parts on NGTC cars are the same, the shell isn't, which affects aerodynamics, wheelbase and centre of gravity, but there are a lot of carryovers set-up-wise," explains Hollamby, who brought engineer Craig Porley across from Eurotech to assist Butcher and Tordoff.
"There are certain things that transfer from the Honda set-up to the Audis and from the Audi set-ups to the Hondas, which when we tested earlier this year we found beneficial. Even though they're different makes, it works well to have more cars."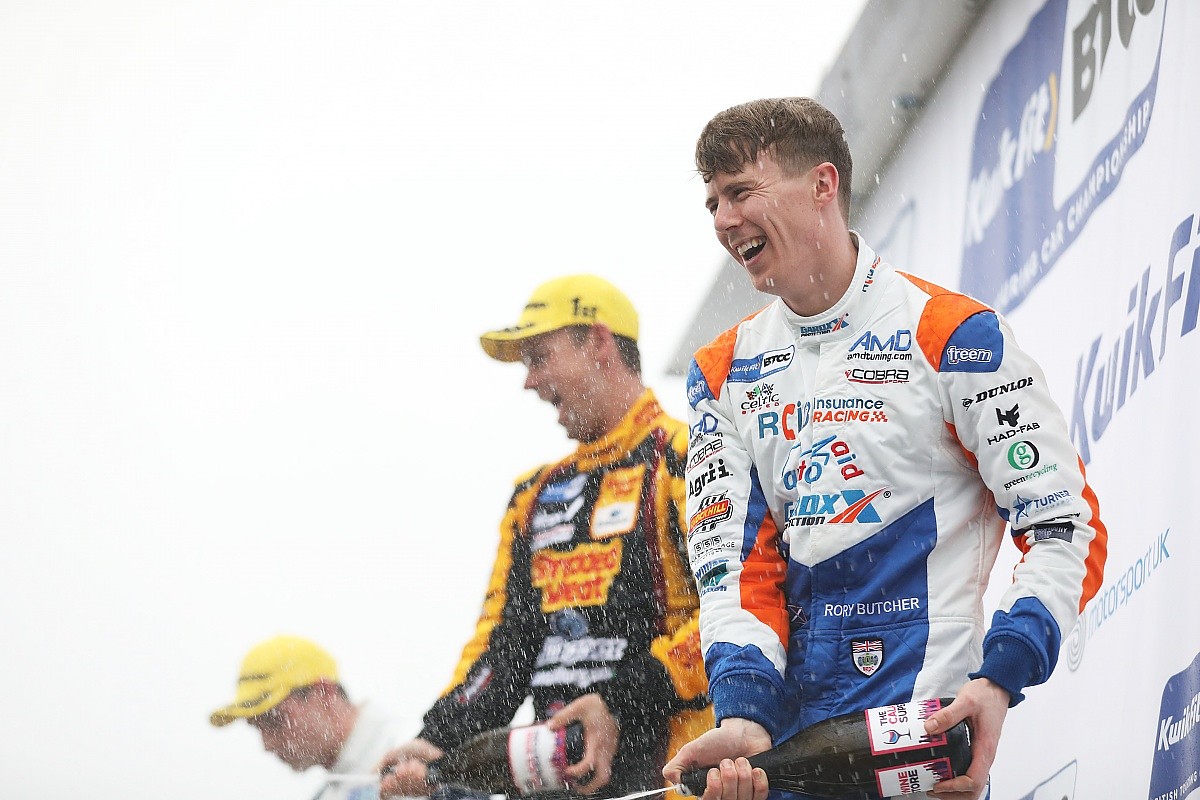 NGTC regulations lend themselves to independent teams running multiple chassis in a way that many other motorsport disciplines don't, particularly given the current single-seater landscape.
Rewind to the 2003 Indianapolis 500, and Penske team-mates Gil de Ferran and Helio Castroneves finished 1-2 in two very different chassis - a G-Force-Toyota GF09 and Dallara-Toyota IR3, a consequence of having multiple chassis options available for teams to develop.
But that is no longer the case, with popular customer racing brands such as March, Ralt, Reynard, Van Diemen and Lola dying off or becoming the subject of mergers - Van Diemen and G-Force are now part of Elan Motorsport Technologies, which has not entered the upper echelons of the single-seater market since the Panoz-badged DP09 it produced for Superleague Formula.
This has allowed Dallara to carve out a position of near-unchallenged dominance, with Tatuus and Mygale its only viable competition.
Roly Vincini's P1 Motorsport outfit found success in the single-make Formula Renault 3.5 championship, winning the 2008 title with Giedo van der Garde, after growing frustrated by the limited opportunities for small teams to take underdeveloped chassis and improve them to the point of bettering the ubiquitous Dallaras.
Vincini, who left British F3 after the Lola-Dome proved to be a disappointment in 2005, made his first foray into the championship in 1992 with a proven Reynard for Mikke Van Hool and a new Van Diemen RF92 for Jason Plato, but a lack of investment meant Plato struggled with a soft rear end that made the car a handful.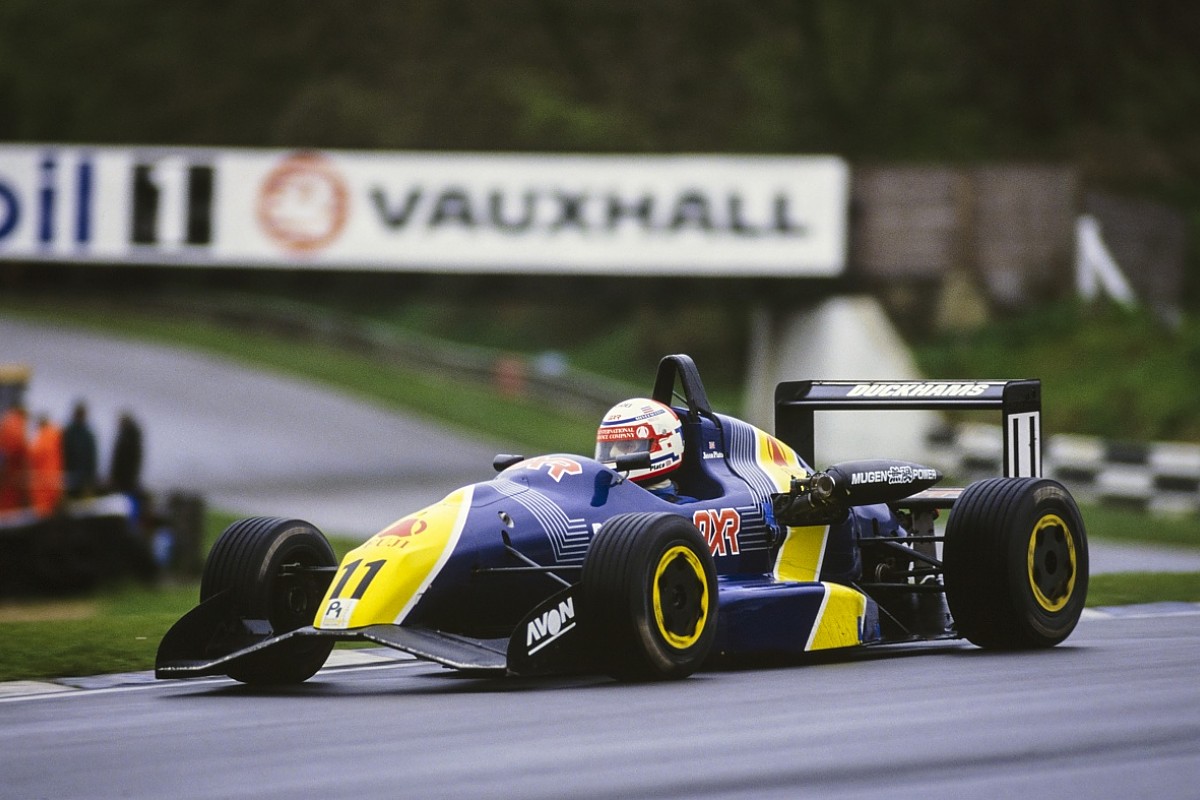 "At that point 20 years ago, they were still cheap enough for the entrepreneur team owners to develop a car and take a risk, wanting to have a better car," remembers Vincini.
"The [RF92] wasn't actually that bad, but it needed to be better and that was the problem. If it wasn't better, why would you have it?
"They didn't want to spend the money on it, so we were stuck with a car that on occasion was competitive, but most of the time was incredibly difficult to drive. To beat the opposition, it takes more than just a designer - you've got to develop a car and that costs money."
"It needed to be better and that was the problem. If it wasn't better, why would you have it?" Roly Vincini
In 2002, Team Avanti owner Nigel Clyde attempted to develop a Ralt alongside a Dallara in British F3, but the ploy has rarely been seen in single-seaters since - and certainly not on the scale of one of the most ambitious multi-chassis efforts in history.
Seven years before de Ferran's triumph, at the first post-split Indy 500 in 1996, Team Scandia qualified a record seven cars, including three different chassis.
The result of a merger between Andy Evans' sportscar outfit and Indy veteran Dick Simon's squad, Team Scandia had four 1995 Lolas for Eliseo Salazar (below), Michel Jourdain Jr, Alessandro Zampedri and Fermin Velez, two 1994 Lolas for Joe Gosek and Racin Gardner, and a 1995 Reynard - Jacques Villeneuve's back-up car the year before - entered for Formula 1 veteran Michele Alboreto, making his one and only Indy start.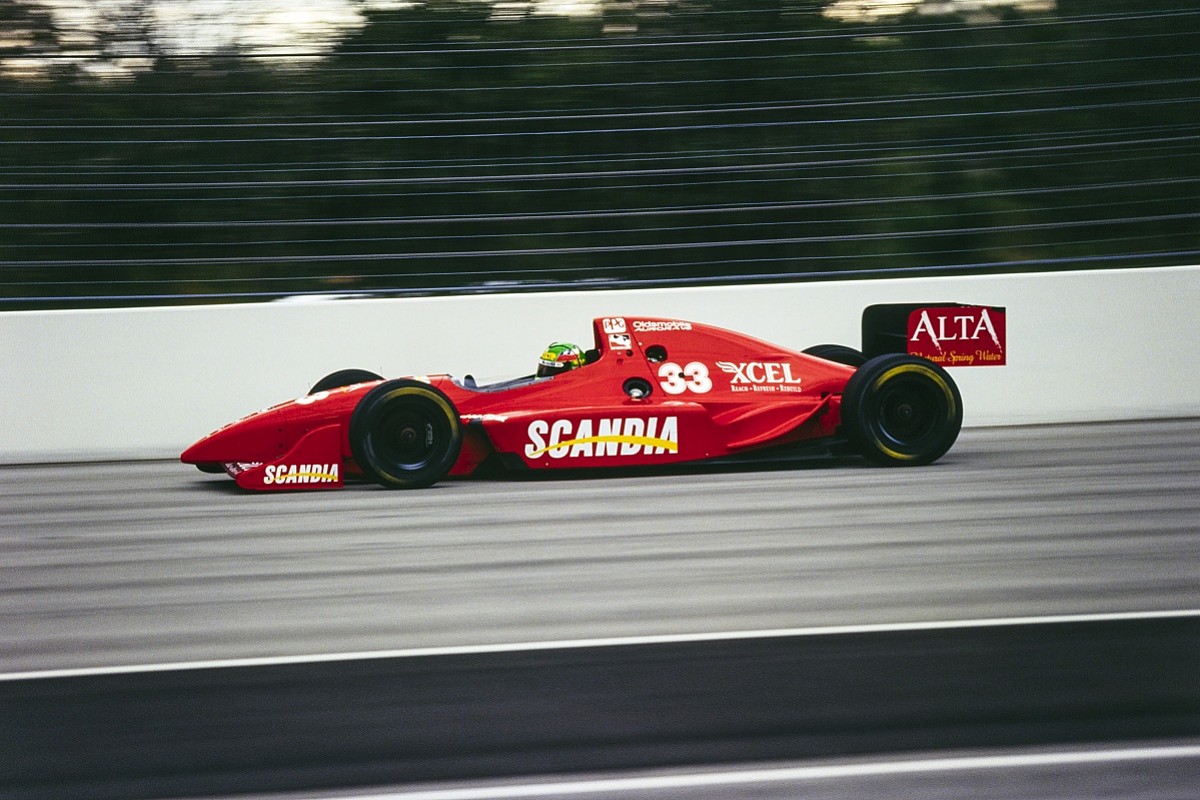 Unsurprisingly, Alboreto's engineer and team technical director Jeff Braun recalls it being a chaotic effort, although ironically a rules freeze prohibiting 1996-spec Indycars meant the 1994 Lolas - which likely would not have made the field given the greater competition the year before - would still have a shot at making the race.
"Between what Dick Simon had and what Andy Evans bought, we had lots of Lolas," says Braun, who today engineers IMSA squad CORE Autosport's Nissan DPi.
"Salazar and Jourdain were the primary Lolas and the other guys pretty much ran the set-up that they had - the older cars had a standard set-up, we couldn't give as much attention to them as we wanted.
"That was in the day when they hoped they would have 33 cars that would actually start, so if you could go around for four laps then you were going to be in the race. It was less stressful because we didn't have to extract the last little bit out of it."
Meanwhile, Alboreto's Reynard was "figuratively and literally" split off from the Lolas in an adjoining garage area, as Braun strived not to be influenced by what the rest were doing.
Those efforts were in vain, however, as Alboreto was halted by gearbox problems after 43 laps, prompting Braun to switch over to Zampedri. He led with 11 laps to go, but progressively worsening oversteer dropped him back to fourth.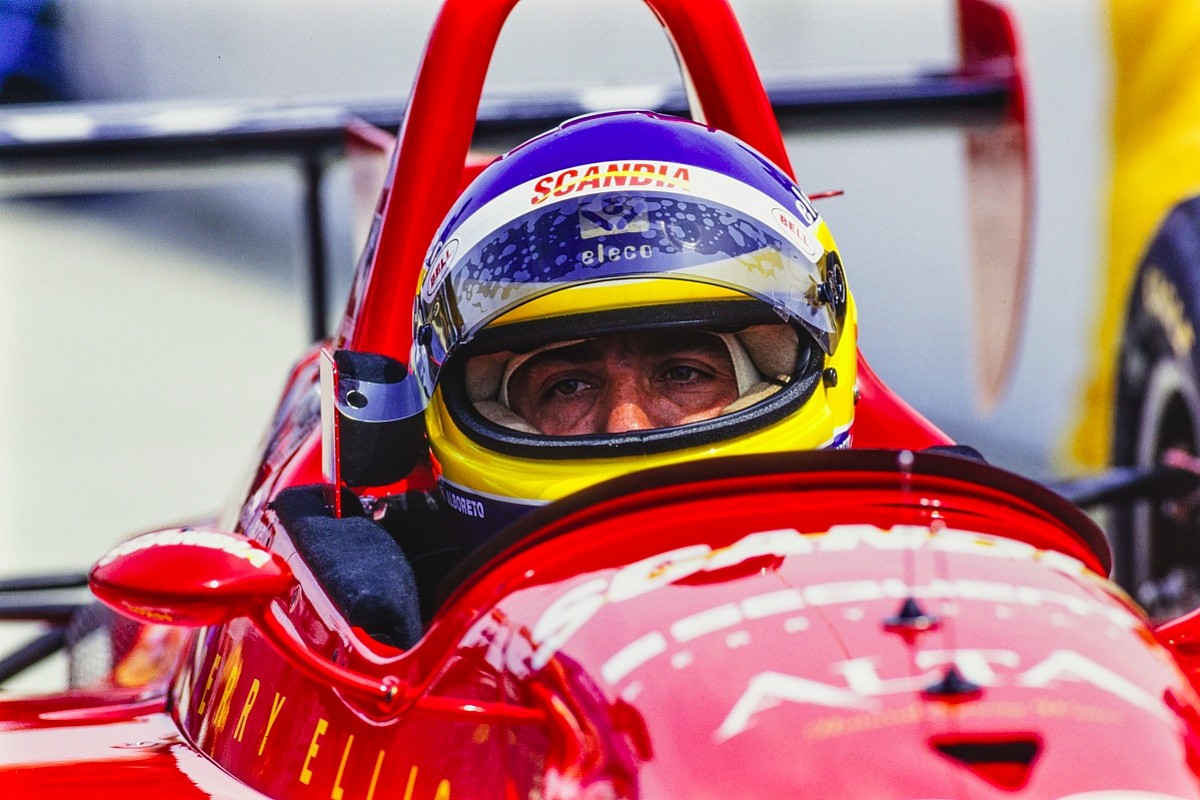 "It's probably easier to run that sixth car technically because you have all the good information of the other five," says Braun.
"But it's far more difficult to find crewmen and data people and somebody to call the strategy you can count on for that sixth car, especially when they're not full-time."
But that doesn't mean it's any easier to run four cars equally, without first having the groundwork in place.
"They have a different way of working but, in the end, we take every car as a potential winner and we treat all four cars the same." Francois Verbist
Belgian World Touring Car Cup squad Comtoyou has expanded rapidly since it was formed in 2017 to run two Audis for Frederic Vervisch and Niels Langeveld, and two Cupras for Aurelien Panis and Tom Coronel, as well as assist PWR Racing's pair of Cupras.
Team manager Francois Verbist admits that over the winter "nobody counted the working hours because it was a crazy time", but is satisfied that its quartet is run equally with the support of the two Volkswagen Group brands.
"It would have been completely different if we were running two Hondas and Lynk & Cos," he says.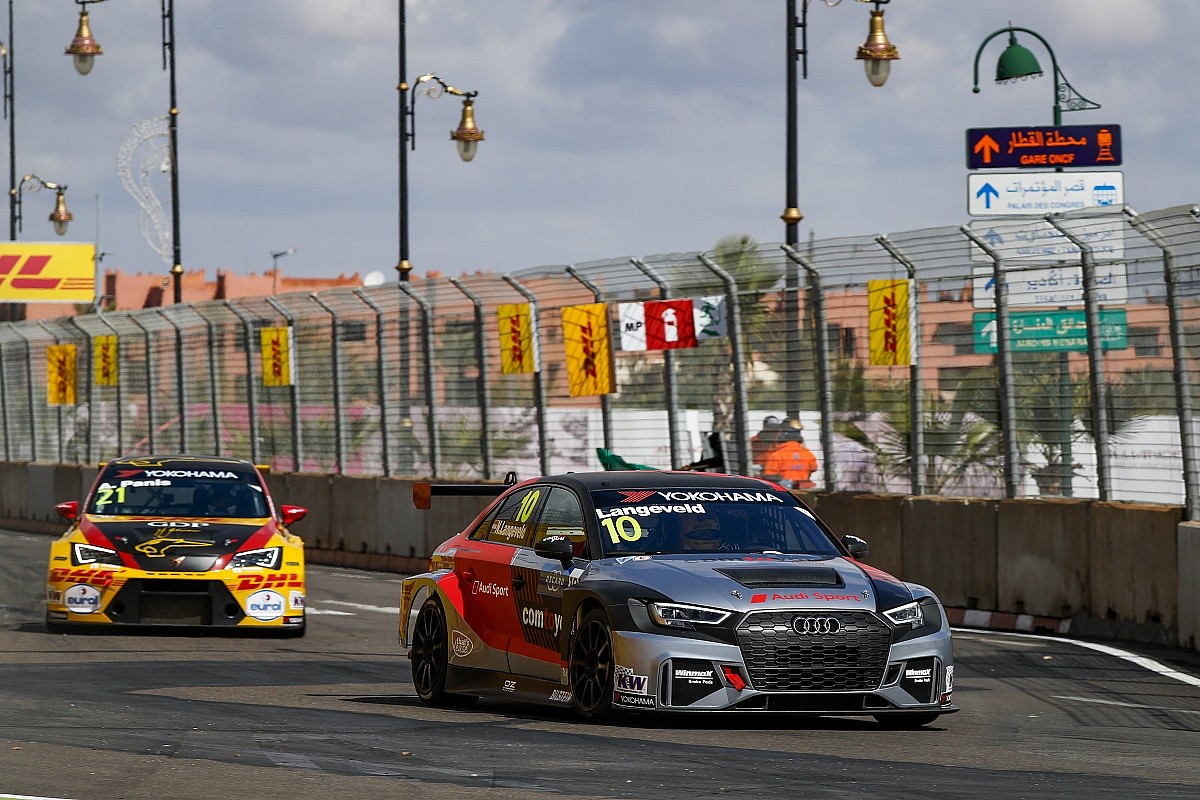 "Relations between us and both manufacturers are really good. Without their help, we would not be here. They have a different way of working but, in the end, we take every car as a potential winner and we treat all four cars the same."
Braun is doubtful that a multi-chassis effort on the scale of 1996 will ever be repeated, with teams more likely to enter cars in different classes, as CORE does in IMSA with its two GTLM Porsches, than split its options in one class.
The Nissan and Porsche camps share very little beyond logistics, hotels, human resources and billing but, while the same tyres and same basic weights involved would make a hypothetical CORE Cadillac-Nissan DPi combination more relevant to Braun than the Porsche, he reasons that the arrangement would work in much the same way as now with very little crossover between the crews.
"I've never seen a data trace from a Porsche, I have no idea what shocks or springs they're running," he says.
"So two DPis, even if they happen to be different chassis and manufacturers, would still benefit each team somewhat, but as a technical person I would much rather have two Nissans because the information is then much better shared."
But as AmD has proved, while motorsport's forgotten model may not be especially popular, it can still be highly effective. And if Hollamby's unorthodox approach continues to reap dividends, it might just give other teams cause for a rethink.