The inspiration for this article came from an unlikely source. I had chanced upon an episode of Fifth Gear in which Jason Plato was doing a track test comparing an Audi and a Kia sports saloon, in which he commented that the Kia was let down by its 'toys'.
That's a word we coined back in the late 1990s during my time on the McLaren test team for 'Embedded Control Software', and now 'toys' is a ubiquitous word in motorsport. McLaren had nicknames for most things, especially people: 'Shakey', 'Forks', 'WellHard', 'Flymo', to name just a few.
It was a nightmare, as you rarely knew people's proper names. In fact, someone added a search engine to MIDAS (McLaren Integrated Data Analysis Software) so you could search for people by their nickname simply to be able to send them an email!
Looking back on this time, it was a fantastic era until, sadly, toys were banned for the 2008 season with the introduction of the single ECU.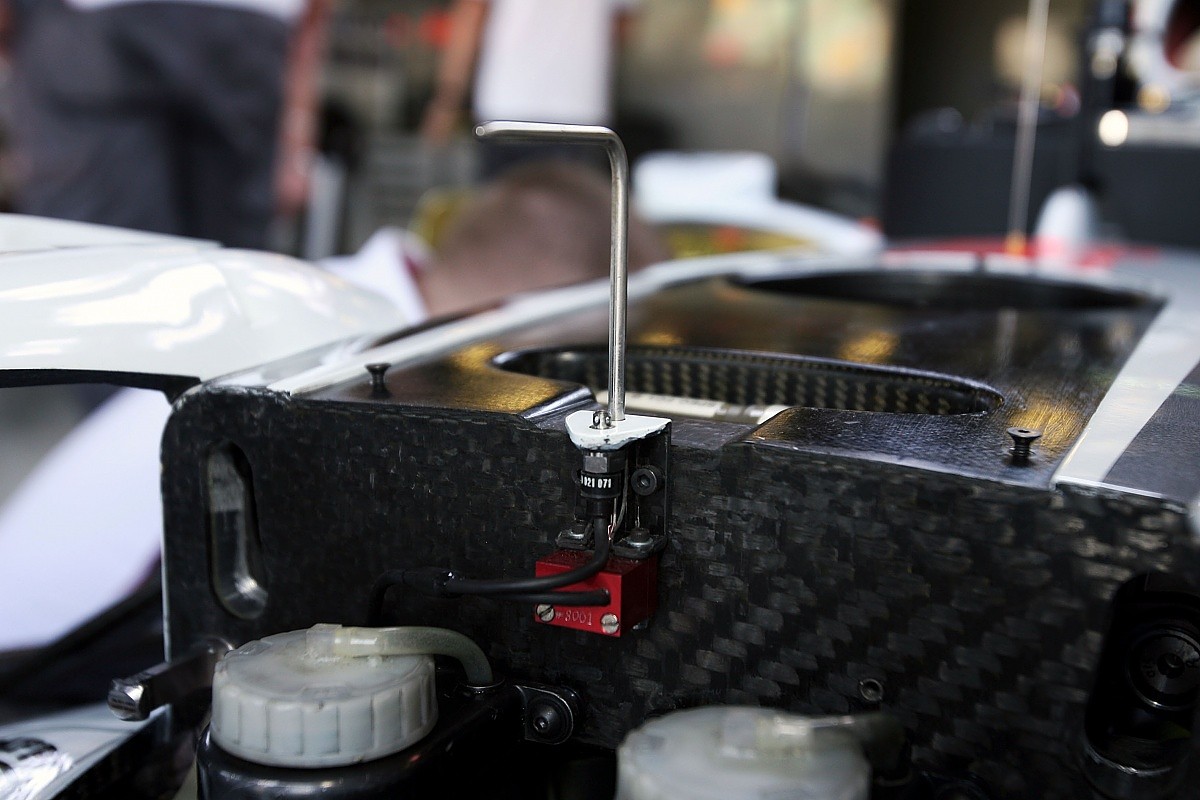 For a few seasons prior to this we had the ability to write embedded code within McLaren Racing rather than place code feature requests with McLaren Electronics, so we could turn ideas into code very quickly.
One of the earliest projects I remember was called RATLIN, or Rear Axle Torque Linearisation. It was an unusual McLaren acronym as there was no M in it! We were testing at Barcelona and Mika Hakkinen was complaining that the downshifts were unsettling the car.
Traction control was allowed back into F1 in 2001. I thought this was a very good idea at the time because it was impossible to police. If you can't stop it, then let everyone do it
Adrian Newey, who was at the test, said that he had seen the same problem at Williams but that Renault had fixed it somehow.
Now this is what I loved best about my time in F1: a problem ­- or I should say challenge - presents itself and you have to act quickly to find a solution. This happens because, as you downshift and the clutch is re-engaged, the sudden increase in engine braking torque at the rear axle moves your dynamic brake balance rearward. The lower the gear, the worse the effect.
This was still in the days of engines having barrel-based mapping rather than torque pedal mapping. So our solution was to use the gear-dependent throttle map facility and simply hold the throttle open slightly during the downshift, varying the amount for each gear.
That evening we wrote a simple spreadsheet so we could visualise by how much we were smoothing the downshift engine braking and to provide the necessary parameters for the ECU engine code. Next morning we tested it to great success.
Interestingly, not every driver would run the same 'engine braking map'. Some liked to feel a small increase in engine braking so they knew the downshift had happened, but in the wet everyone loved it.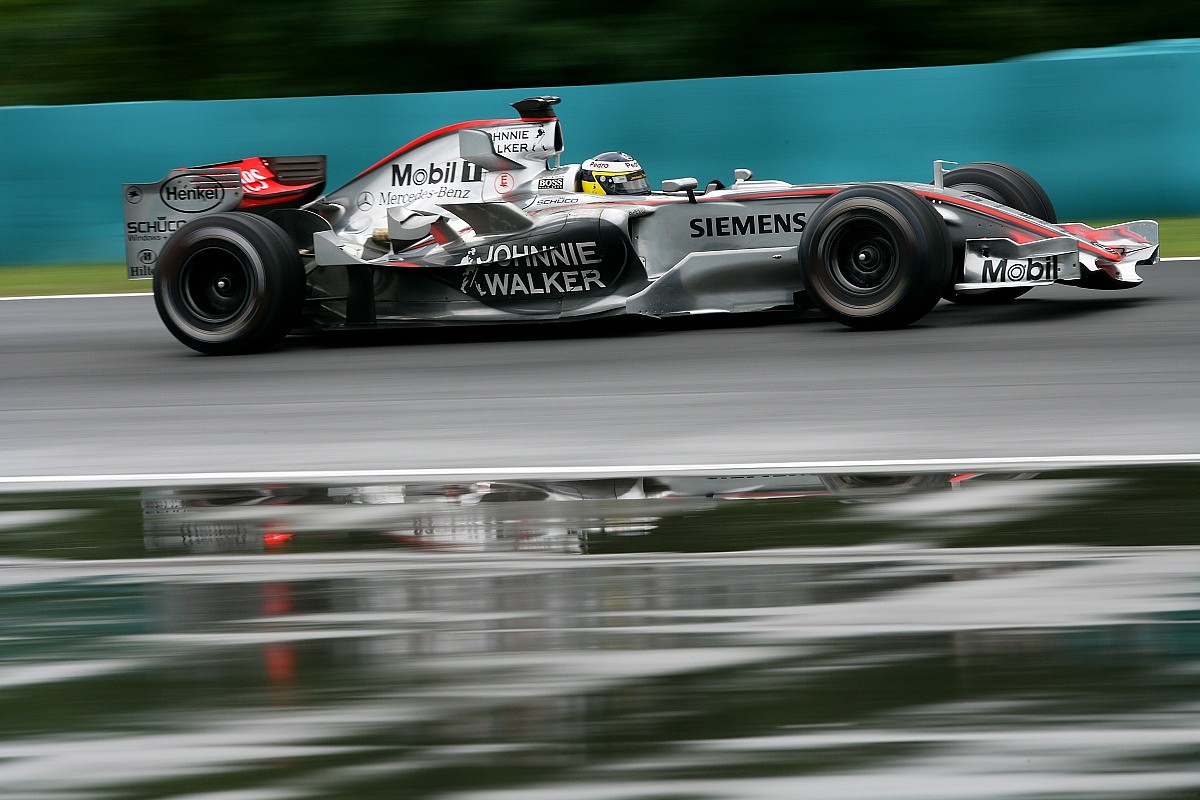 Traction control was allowed back into F1 in 2001. I thought this was a very good idea at the time because it was impossible to police. If you can't stop it, then let everyone do it.
Eventually the single ECU solved this problem and, in a 'return to basics', traction control was again banned in 2008.
I found this quite odd as every medium and high-performance road car has it. In fact, you can't turn it off, not completely. There is always some level of support to save you if and when you run out of talent.
In my opinion, road cars having a variable slip target would be the ideal - being at the limit and safe is enjoyable whereas not knowing where the limit is until you've lost it is plain dangerous. The drift control on the McLaren 720S is a good example of how this can be done.
So there we were, at Silverstone South circuit to test our first attempt at traction control. For some reason, it wasn't an immediate success. The drivers felt it was holding them back and raising the slip target wasn't solving it. So Paddy Lowe suggested we try something simpler that he knew would work from past experience.
It must have been a crude algorithm as the embedded guys weren't overly happy. But it worked a treat. The reason it worked so well was that it had one major failing, in the eyes of a control engineer - it didn't control very well to the set slip target.
Normally, once traction control cuts in there is no point adding more throttle as the ECU is actively controlling the rear-wheel speed to a set slip target. The slip target is defined as the difference in the rear-wheel speed calculated from the front-wheel speed and the measured rear-wheel speed. The front wheels don't slip when the car accelerates so they give you the car's true speed and therefore a reference for rear slip.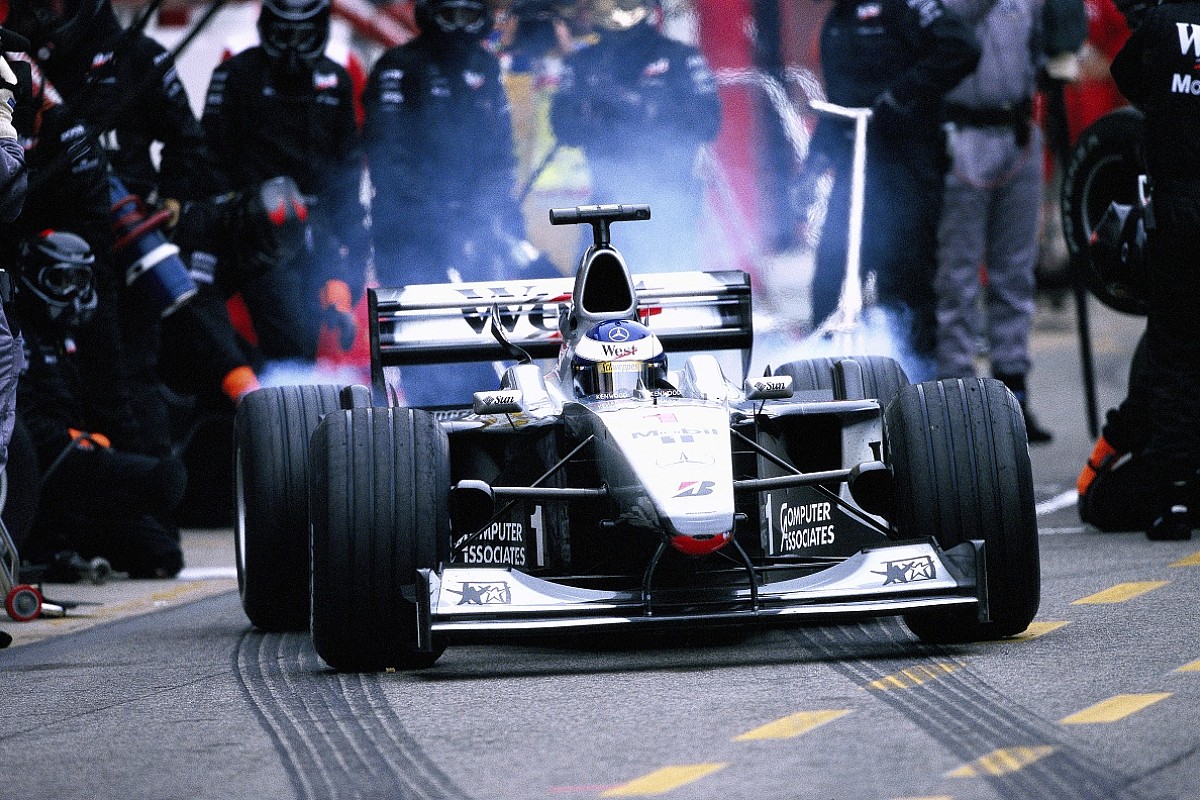 However, with our poor algorithm, if you gave it more throttle it effectively slightly raised the slip target. The drivers loved it because it gave them control over the nominal slip target set in the ECU. If they felt there was more grip and the set slip target was holding them back, they just pressed the throttle pedal a little more and were rewarded with a higher slip target.
So all you had to do was select the appropriate slip target on the steering wheel traction control rotary switch for the worst grip level on the circuit and you could override it everywhere else. How perfect was that? You could never underperform!
I have a suspicion we were probably the only team doing this, because during wet races we had the highest wet tyre wear of all the teams. We were using the tyres to their max everywhere around the circuit, whereas if you were running to a fixed slip target you would most likely be underperforming for most of the circuit.
Hamilton's reply was: "Well, it wasn't a problem last year." We had forgotten to mention our software solution and missed that out of the pre-season briefing...
Another quick fix we implemented in 2007 was SNAP. We had noticed that Lewis Hamilton always overlapped brake and throttle right at the beginning of braking.
There are two negative consequences of doing this: increased brake wear and increased fuel consumption. So you have to start the race with a thicker brake stack, which is more weight in the wrong place, and more fuel, which also increases lap time.
So we wrote some code to automatically cut the throttle above a certain brake pressure but still allow trail braking. The end note to this is quite amusing. The control engineers were so embarrassed at having such a poor controller in their suite of software that they wrote a new controller with perfect control to slip target and added code to replicate the throttle push-through. Control engineers always have to be in control!
This all worked perfectly until the following year when all the gizmos were banned. Lewis's brake and throttle overlap became a problem again. When reminded about this, Lewis's reply was: "Well, it wasn't a problem last year." We had forgotten to mention our software solution and missed that out of the pre-season briefing...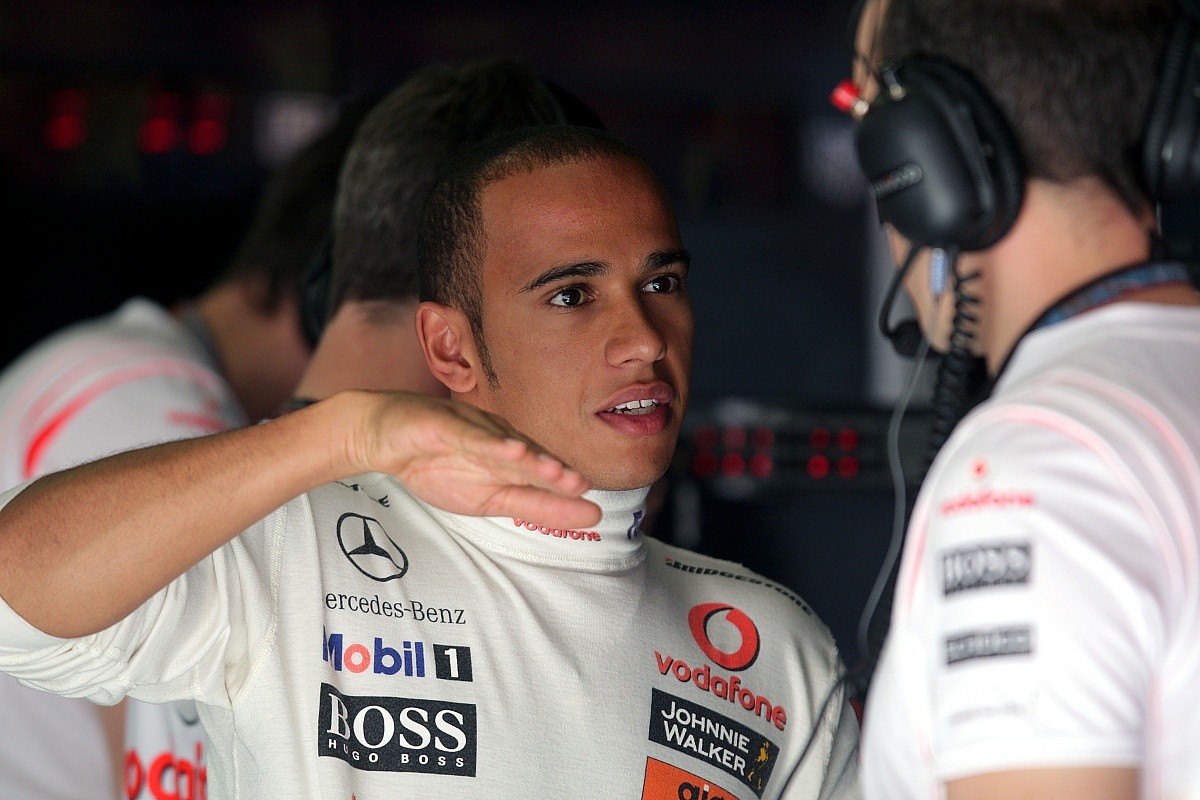 These are only three examples of the myriad of code we generated during that free coding period. These days, clever software is reserved for power unit energy management and that is super-sophisticated stuff.
But it does make me stop and wonder if it's not time to introduce more toys freedom in other areas for 2021. After all, it's not expensive and more people understand it now.
There will always be a hardcore of people who believe the driver should drive alone and unaided. I'm not sure why, so he might make a mistake - really? Since the toys were seriously restricted at the end of 2007 has the racing got any closer, or passing without DRS increased?
If we examine the lap time difference between the cars and that between team-mates, we quickly conclude that the car is worth about 85% of the package performance, leaving the driver to provide the remaining 15%, and that's being generous. It's all in the engineering.
Now we have a control tyre, technical checks throughout the weekend where car and driver weight are carefully policed, so we are down to engine, fuel and aerodynamics as performance differentiators. And, as power units asymptote in their performance, aerodynamics will dominate again, in spite of being time and runs-limited. So why not add another variable? I'm sure the more variables the closer the racing will become as teams have to optimise across more areas of the performance package.
Let's take a more recent example: that of exhaust-blowing. This used exhaust gas energy to increase downforce, particularly at the rear. The key was getting it to work on engine overrun, on corner entry, and was achieved by holding the throttles open and controlling engine torque on spark cut and ignition retard. This is why they sounded so awful on corner entry.
With blowing, cars became very stable on corner entry, and traction was pretty amazing too. This was the cheapest gain in downforce ever seen and it was a significant gain, probably amounting to a season's worth of traditional development.
When blowing was temporarily suspended, at the 2011 British Grand Prix, it became apparent that Williams had great aero but couldn't get blowing to work, McLaren had poor aero but were great at blowing and Red Bull were OK at both. More variables, closer racing. I rest my case.