Jamie Green started his affiliation with Mercedes in 2003. A decade later, after a European Formula 3 title, eight DTM campaigns (and eight DTM wins) with the Stuttgart marque, he was in rival territory.
Green's switch to Audi in 2013 ended the agreement between the two manufacturers not to sign each other's driving talent. The British driver was in pastures new.
In this interview with Autosport's Marcus Simmons, Green opens up about how it came about and what life is like in a different part of the DTM paddock.
Before BMW came in, Merc and Audi never really poached each other's drivers. How important was that?
Jamie Green: I think they opened things up. When BMW came in they signed Martin Tomczyk from Audi and they signed Bruno Spengler from Mercedes, so that was a sign that they were doing things seriously and it was a proper market, which definitely opened doors for other people.
My performances through 2011 and 2012 and maybe before that attracted the interest of the other manufacturers, and when it became apparent that it was more of an open market, I was on a few people's lists. I felt that I'd given Mercedes a good number of years in my career, and it was time for me to take the step. I felt very much like a junior driver at Mercedes because that's where I'd been since the very early years of my career.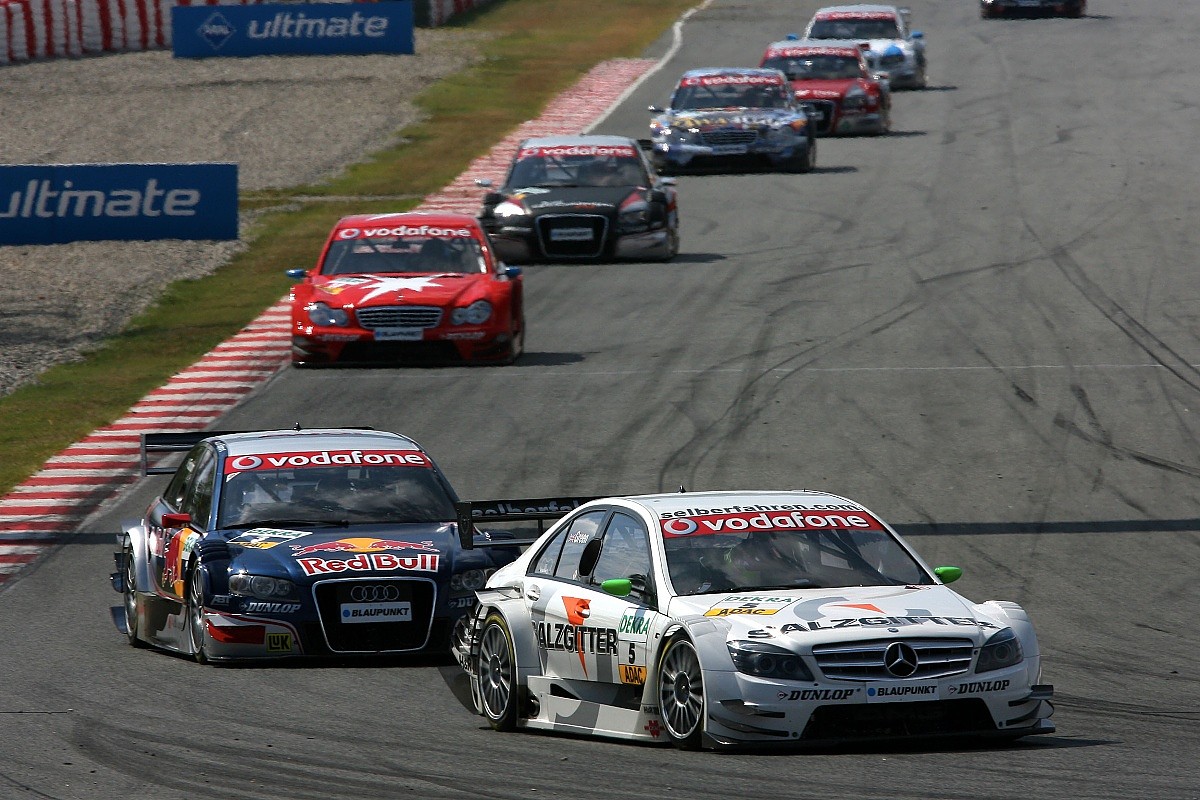 Even after eight years in the DTM with them?
JG: Yeah, I still felt like I had to be a junior guy, like I had to do as I was told really. I feel like at Audi I'm much more treated as an adult, and it was a bit like growing up really, moving somewhere different. To take that step was big and it was only worth doing if there was a benefit to it - leaving Mercedes was a risk so it's only worth the risk if there's something better potentially around the corner.
I felt like I'm capable of winning the DTM championship but I need to put myself in the right position to do that, and long-term I'm not going to be an F1 driver. So being with Mercedes who are very committed to F1 didn't necessarily suit my future as well as being with somebody like Audi, who do other championships outside of DTM but not Formula 1.
Audi made a lot of sense for me and I was determined to make a success of it. The first year was very difficult because everything was new, there was less track time on the weekend because the rules had changed for that year.
There was hardly any free practice, there was just a rollout on Friday, the car was completely different, I didn't have much time to adapt to it, I didn't get on that well with the team and the engineer I was with that year. Personally we got on fine but we weren't a strong mix in terms of engineering the car.
Moving to Rosberg was much better for me. There was a massive bedding in period - it was much bigger and harder than I ever anticipated. That's why my worst year in DTM results-wise was 2013, my first year with Audi. That was quite hard to deal with, and that makes last year massively rewarding that I've gone, took the gamble of leaving Mercedes, and I haven't failed in making a success of myself as an Audi driver.
That was a challenge I didn't have to take, but I wanted to - to win races for more than one manufacturer in DTM. Not many people have done that, so I feel like I've proven myself there, that I'm capable in different cars, and now I need to make the most of it. Last year I was a bit unfortunate not to win the championship, but I'm still proud of the pace I showed, and I've shown what I'm capable of.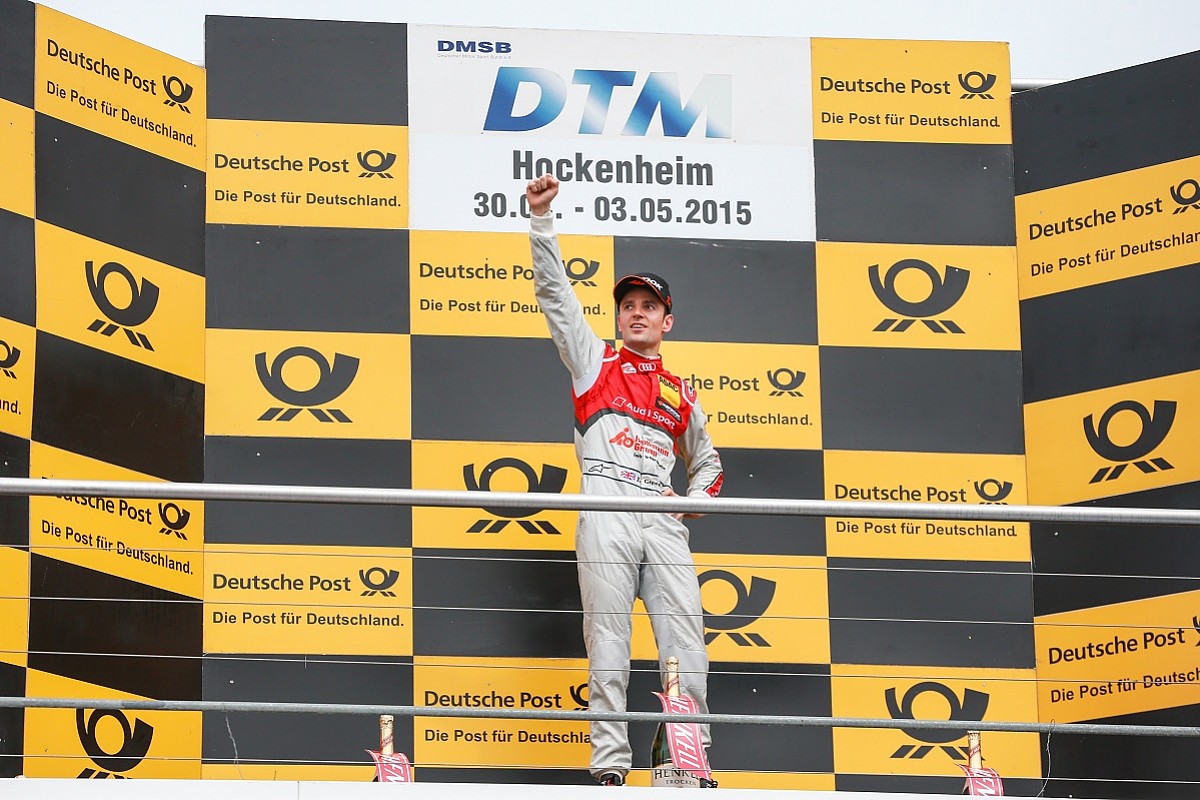 So it's not unreasonable that you can take that momentum into 2016 and win the title?
JG: I'm the kind of guy that is capable of getting better. The only reason why you wouldn't get better as a racing driver - because you're always getting more experience every year - is if you were getting a bit older, getting not as sharp, not as hungry, not as motivated, your fitness isn't good enough, because at DTM level the cars are pretty quick.
You've got to be fit as well. But I work hard on all that stuff - I am fit enough and I am sharp enough, and I'm still hungry to win. I still want to win the championship.
So, whatever happened last year, I always think I can be better this year. Even if I'd won the championship last year I'd still sit here and say 'well I think I can win five races rather than four races'.
One reason for that is that with Audi all of the set-up information is open to the drivers. When I was at Mercedes I wasn't able to see the set-up of the car, and to actually be involved much on the technical side.
Even on your own car?
JG: Yeah. And at Audi that's completely open. So in terms of when we've been testing this year - we've only done two tests - it is interesting, because I know what parts we've got, know the compromises, about this part, that part. We set the car up, and I'm learning about that side.
I've got a really good engineer called Eric Baumgartner, who was Nico Rosberg's engineer and Gary Paffett's engineer in F3, and he's very good technically. We get on very well and I've learned a lot from him. Which is quite funny to think - you've done DTM for eight years and suddenly you're learning a lot.
That's because I'm in a whole different environment. And for that reason it's like a breath of fresh air for me compared to the previous years. I approach racing as trying to be the best I can be, trying to get the best out of the car you've got, and last year the car was good enough to win.
This year it might not be, but I still want to get the best out of what we've got, and that to me is still an exciting challenge, whether that ends up being only good enough for third in the championship or whatever. That's what motivates me, and the championship result is something that will just happen one day when my luck's in, rather than 'oh I'm good enough now, I have been for a number of years'.
You were looking mega-good at the start of last season, with three wins early on. Were you thinking right, this is the year?
JG: You kind of think if you win three out of the first four it's looking pretty damn good. But I know how tricky DTM can be, and last year a good example of that was the success-ballast thing, because after those first four races we got heavily weighted down.
That made it very hard to compete in the middle of the season, just to score points. I thought we had a good chance but I certainly wasn't complacent even after winning three of the first four races. I still knew it was going to be hard.
There was a bad period of results. Gearbox at Red Bull Ring, Zandvoort off, Nurburgring bad start...
JG: The thing you missed is performance in the wet! The two wet races, Mattias Ekstrom won both, I didn't score any points in either of them - there's 50 points potentially, because an Audi was capable of winning.
That came down to basically the team getting the set-up wrong for the conditions; obviously the car doesn't drive itself, especially in the wet, so I put myself in that loop as well for not performing in the wet. The wet's always a bit of a lottery, predicting how much it's going to rain, how much pressure to put in the tyres, is it going to get wetter or drier - that's always a gamble.
Sometimes you get it right and you look like a superstar, and we looked silly unfortunately.
And the gearbox in Spielberg - I lost the championship by 19 points and that was 25 there if I'd stayed in that position. Nurburgring I was third on the grid and didn't get off the line. There were various places where we lost points. The problem wasn't speed, it was those fuck-ups really. A lot of that was out of my hands.
Even at Zandvoort when I went off, on that lap there was a broken gear, cos I started to hear this rattling noise. And I was like what's that noise, and we found out after the race that one of the teeth had come off one of the gears, so the gearbox may well have broken in the next couple of laps anyway. I did make an unforced error, because I was a bit distracted by the strange noises that were going on. So yeah, it wasn't to be...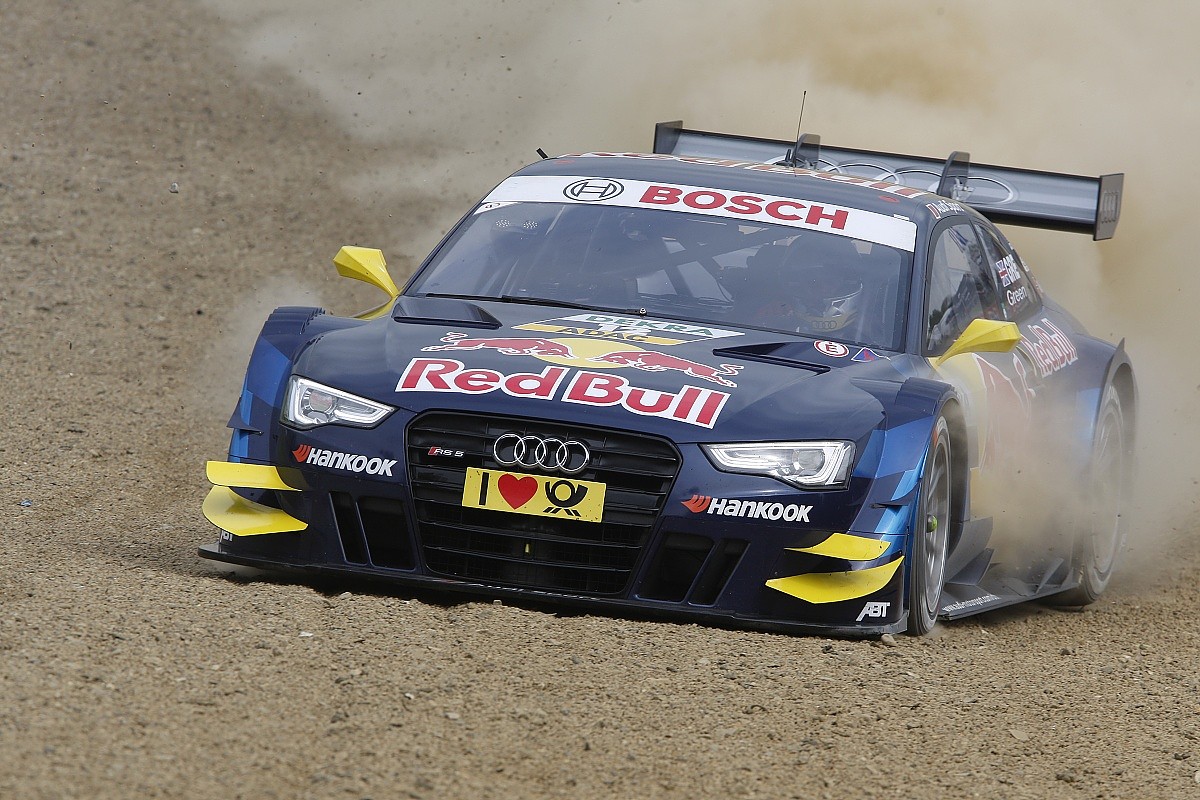 Did you ever feel pressure from Audi through that difficult first season in 2013?
JG: They were very good. That's why I feel that Audi was the right choice for me. Audi only signed me from Mercedes to win races, because I was already a proven winner so anything other than winning in an Audi would have been a disappointment, for me and them. So there was obviously some pressure to do that and it didn't happen in the first two years, but at no point did they lose faith with me or lose their temper with me.
You show your true colours in the bad times, not the good times, and even through that phase they were really professional and supportive, and that's why I'm really happy at Audi. I've had that year now where I have shown them what I can do - it justifies my decision to go to Audi and their decision to be patient with me, and so I feel really happy where I am.
I want to have a long career and I'm not going to go to F1, I'm not going to go and race in IndyCar, so where else can I go? The DTM's the best option that I've got, and in terms of making that successful for as long as possible, changing from Mercedes to Audi was the best way of doing that. The only thing that's really missing is a championship win.