We were all feeling pretty down just after the first race, and I struggled to come up with many words that AUTOSPORT could print to describe my first weekend of the year. But there's a few more I can come up with now thankfully.
I don't remember ever being in a new car and having such a bad weekend. You race an old car, as I did for the past two years, and you have tough weekends - it's very difficult at times. But in a new car you expect it to be slightly easier. During all the tests and free practice, the speed was there and I was happy. But it was hardly the ideal start to the season.
We were unfortunate in a lot of respects.
When you have an incident like I did at the hairpin, you think how you could have done it differently. But I've watched it since, and I think that in that situation I wouldn't have changed anything. I didn't know Alex (Premat) was there, I was racing Ralf (Schumacher) into the corner. So it wasn't like I was completely out of control and T-boned Alex (Premat).
So that was unfortunate, and then the bonnet came off and took the engine kill switch with it, so the engine died. That doesn't normally happen, you often see people going back to the pits without bodywork, bolting a new piece on and getting back out there.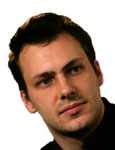 Gary Paffett, HWA Mercedes-Benz © XPB
Then it got even worse when the bonnet smashed straight into Ralf's car, and then Susie (Stoddart), so we lost two more cars. Watching the on board shots it looked pretty scary. Normally they fly high up into the air - I remember Susie lost one on the main straight at Norisring one year, and I had to watch it in the sky and dodge it on the way out of Turn 1.
Being perfectly honest, I think the gap between us and Audi shocked everyone. It definitely shocked Audi - I had quite an interesting phone call from Mattias (Ekstrom) while I was at the airport on Sunday night. He basically asked me what the hell was going on.
In their estimation from testing Audi weren't as quick as us, and they were amazed at how much quicker they were at the first race. It wasn't like we were running light in testing, there was more to come from us as well. I don't know if it's something we got wrong on race weekend, but I really believe this car is good.
Mattias was relieved that I had problems. Obviously we did the AUTOSPORT feature before the season about how we enjoy racing each other, but we haven't had the chance yet. I saw he mentioned me in the qualifying press conference, and he's been saying it a lot that he wants to race me, so hopefully we can get it right.
I don't see why we won't be at the front this weekend at Lausitzring. Mercedes has a good record there, and so do I. Audi's only won there twice, with Mattias both times. On one of those occasions I was excluded after winning for running out of fuel, and on the other I was about two millimetres behind him for the whole race.
Just after Hockenheim we weren't too confident, but we've looked at a lot of data and other things since then. Bruno (Spengler) was one of the quickest cars in the race, so hopefully we can get back to challenging for wins. For the spectacle of the championship it's better to have the two manufacturers fighting at the front. We're capable of it, so I think it will be close this time.