Official Toyota team Speedworks Motorsport has been chosen as the British Touring Car Championship's testing partner for development of the series' hybrid system.
Speedworks, which will run its Corolla for Tom Ingram under Toyota Gazoo Racing UK nomenclature this year, was chosen after a competitive tender process.
Cosworth Electronics won the deal to produce the BTCC hybrid system last summer, and progress has been running ahead of schedule - the hybrid is expected to make its track debut at the annual Snetterton tyre test this July.
Cosworth and Speedworks will carry out initial integration and validation of the complete hybrid system, and the tests will ascertain deployment and regeneration strategies, as well as system fine-tuning, reliability and endurance.
The hybrid will be introduced for competition in 2022, and will be available to drivers after the first lap of each race to overtake or defend their position.
Speedworks boss Christian Dick said: "We have been a huge supporter of the BTCC's planned hybrid era.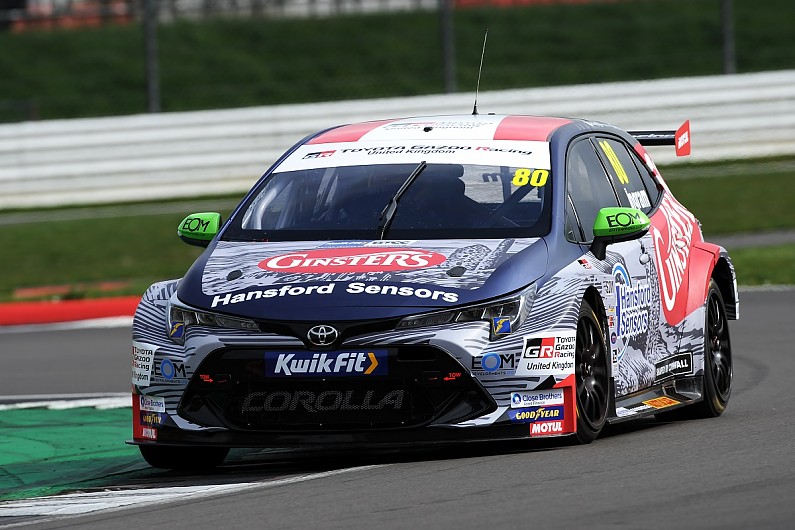 "To have been selected for this by Cosworth, a company with a rich heritage in this industry, is a great testament to the engineering expertise that we have here at Speedworks.
"It is obviously a very tough time for everyone right now and the global pandemic will undoubtedly throw us some curveballs and change the way we execute this project, but ultimately it's great news that there is still progress being made behind the scenes."
Cosworth Electronics motorsport director Rob Kirk added: "Speedworks demonstrated a clear understanding for our requirements on this project and we are delighted to be working with them.
"In Speedworks, we have a partner with proven capabilities and credentials to help us accelerate the development of our hybrid offering.
"Testing will give us the real-time data and feedback that we need to validate the system and to understand precisely how it will be deployed in racing."
Speedworks carried Ingram to the BTCC Independents' drivers' title in 2017 and 2018, and also won the equivalent teams' titles, with its elderly Toyota Avensis. Ingram also finished second in the overall points table in 2018.
It secured manufacturer backing for 2019, with Ingram taking four wins in the brand-new Corolla on his way to sixth in the overall championship.