Mike Bushell will return to the British Touring Car Championship next season at the wheel of a Team Hard VW CC.
The 30-year-old, a two-time Renault UK Clio Cup title winner, was set to race for Team Hard this year, but a deal fell through just before the start of the season and the seat was taken by Jack Goff instead.
Bushell will now team up with Goff in what will be a four-car line-up, with the other 2020 drivers yet to be announced.
Bushell joined the AmDTuning squad this term working as an engineer for Rory Butcher.
Bushell then stepped into a race drive alongside Butcher when his team-mate Sam Tordoff stood down for the final three meetings of the year due to the death of his infant son.
"Unfortunate circumstances meant that I was unable to take part in the 2019 season and instead I spent my time helping engineer Butcher to the Independents Trophy," said Bushell.
"[My] short spell as a substitute for Tordoff for the last three rounds in the Honda Civic rekindled my desire to race.
"Racing can offer me a chance to be involved in the engineering side, as well as driving.
"A year on the sidelines has helped with my technical understanding, and I look forward to extracting the most out of the VW CC once again."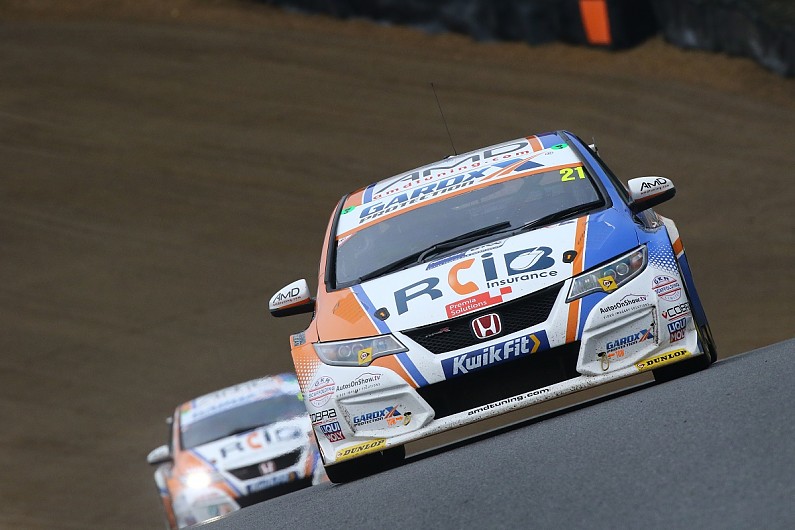 Team boss Tony Gilham said that the work away from the racetrack was important to help the cars improve throughout the campaign and that Bushell's input would be vital.
"I'm a firm believer that everything happens for a reason and to have Jack and Mike as a two-car pairing in 2020 is just fantastic," he said.
"I'm sure many will join me in thinking that this is one of the strongest pairings that will grace the BTCC grid next season.
"Mike has already been using his engineering prowess and experience from 2019 to push the VW CCs on to the next level.
"They may have been around since 2013, but there is plenty of speed still to be unlocked, and 2020 will see a vastly improved car."
Bushell equalled his career-best finish with a sixth place in round 28 on the Brands Hatch Grand Prix track in October.
The Tunbridge Wells racer made his debut in the BTCC in 2013 at Knockhill and returned for a full campaign with AmDTuning in a Ford Focus in '15.
He then returned to the Renault UK Clio Cup, before rejoining the BTCC with Team Hard in 2018 and he contested all 30 rounds.